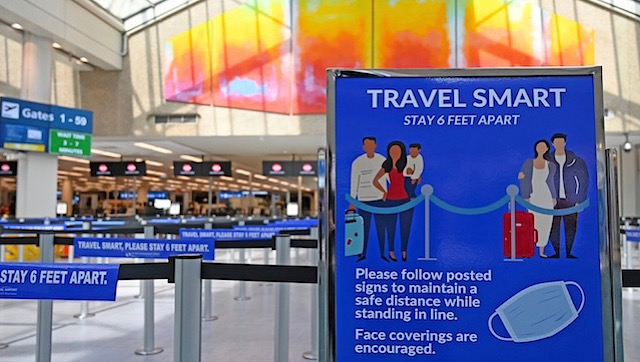 As Florida begins reopening the state and Walt Disney World and Universal prepare to reopen, Orlando International Airport has shared some new changes and what to expect while flying through their airport.
As we hear news of Universal's plan to reopen to the public and Walt Disney World slated to submit their reopening plans, guests are beginning to consider what air travel will look like when visiting the Orlando area.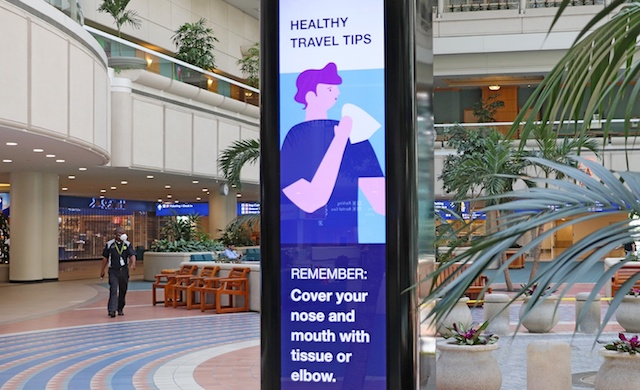 Many guests are wondering if air travel and airports are safe, and what new measures will be put in place to ensure the safety of passengers and employees.
Recently, the Transportation Security Administration (TSA) made some changes and updates to their security procedures. These changes reduce the potential for cross contamination at security checkpoints in an effort to stop the spread of COVID-19.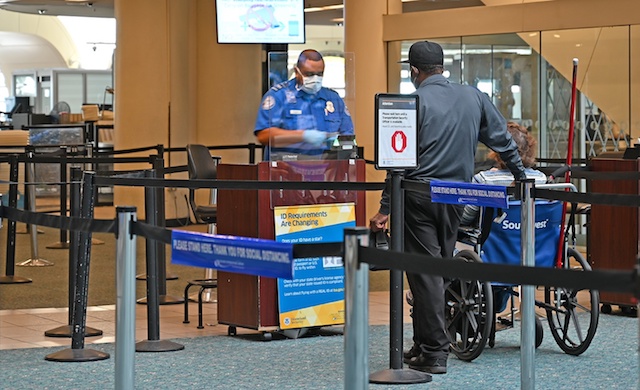 Orlando International Airport (MCO) has released a video of what to expect with these new changes, as well as sharing the measures the airport is taking in order to ensure both passengers and employee's safety.
"Orlando International Airport is adapting to meet customers expectations and bringing peace of mind to travelers and staff."
Phil Brown, CEO of the Greater Orlando Aviation Authority stated, "For the last several months we have taken action for safe and clean facilities to best protect the traveling public and employees from the COVID-19 pandemic.
Now, we are focusing on rebuilding confidence for passengers that we're doing what we can to maintain a safe environment. The safety of the traveling public is of the utmost importance to us and our partners."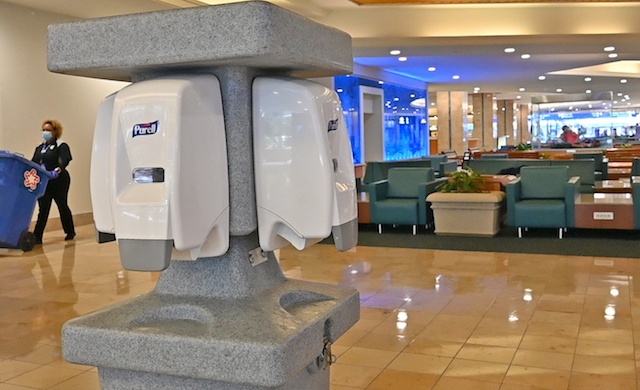 Photos from Orlando International share facial coverings are strongly advised inside the Airport but not mandatory. However, Orange County did issue an Executive Order requiring the use of face masks. You should be sure to check with Orlando International Airport's website before traveling to get the most up to date information.
It is also important to note that several airlines are requiring facial coverings while traveling, so be sure to check with your individual airline before departure for more information.
Some of the measures Orlando International Airport is taking to ensure safety are as follows.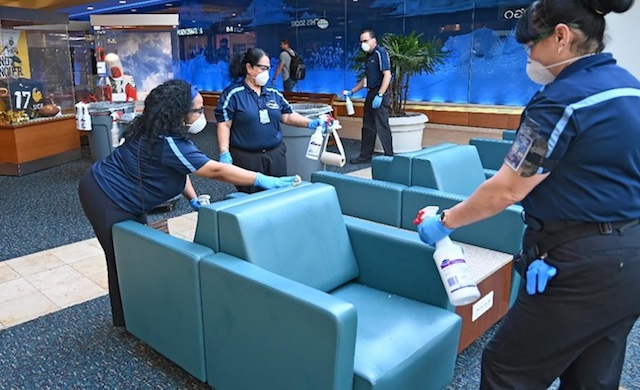 Contact free temperature checks
Hand sanitizer stations have been placed throughout the airport terminal
Alternating lanes for passenger queues with social distancing markers in place
Escalators and elevators will have guidelines on social distancing posted
Cleaning crews will be stationed at automated people movers
Due to difficulty maintaining social distance on automated people movers, facial coverings will be strongly encouraged here
Increased cleaning and disinfecting protocols in place at high use touch points such as security screening checkpoints, kiosks, touchscreens, water fountains, charging stations, seating areas, and food court areas
Protective acrylic shields will be placed at car rental counters, check-in counters, food outlets, information counters, gates, retail locations, and security checkpoints to ensure social distancing
Every evening, carpets will be cleaned using HEPA type vacuums and public areas will be cleaned and disinfected in depth
Air conditioning filters will be changed routinely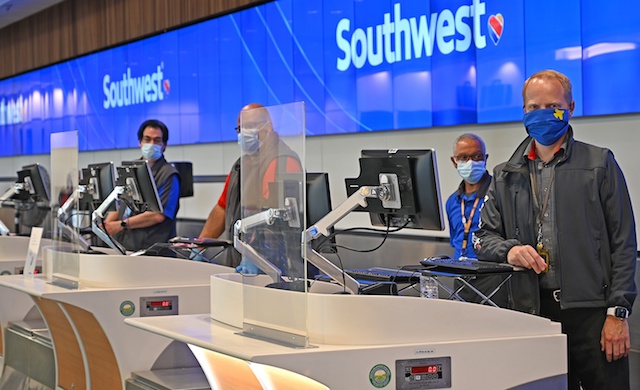 Changes to TSA Regulations
At security checkpoints, TSA regulations have been slightly altered.
Passengers are allowed to wear face coverings while going through security, but TSA may request passengers adjust face coverings when the TSA officer is confirming identity.
Travelers will scan their own boarding documents and hold them up for visual inspections.
All food must be in a clear plastic bag.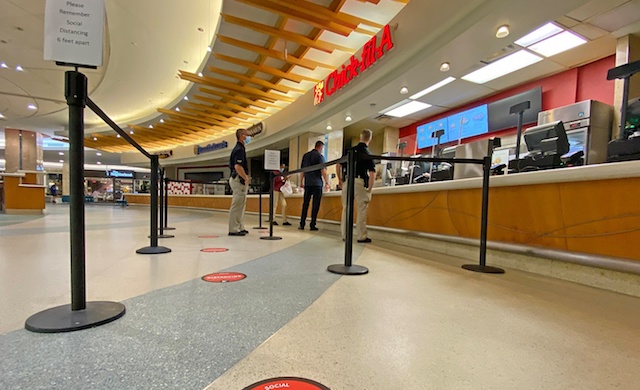 One of the biggest changes TSA has implemented is that they are now allowing hand sanitizer of up to 12 ounces per passenger in carry on bags. All other liquids are still expected to be under 3.4 ounces when carried on.
Orlando International Airport
If flying under the current circumstances makes you a bit nervous, Orlando International Airport has a wonderful new program that may help.
The "Paw Pilots" program features a team of ten therapy dogs and their handlers. The therapy dogs are available to help passengers unwind and hopefully allow them to ease some of their stress and anxiety.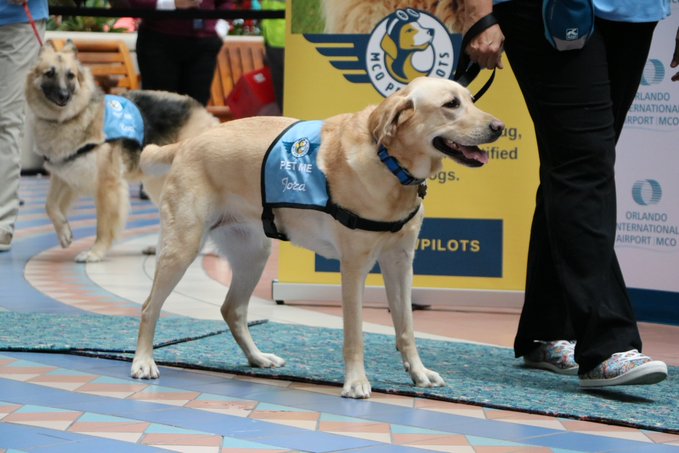 The program began in September 2019 with certified and trained therapy dogs that are meant to be hugged and loved on! The dogs are located in the main terminal, before the security checkpoints.
As of this article's publishing, there is no word on whether or not this program is continuing during the COVID-19 pandemic, but I certainly hope it is! I can think of nothing better to help me relax before a flight than a snuggle puppy!
However, I wouldn't be surprised to learn that the program has been put on hold for the time being.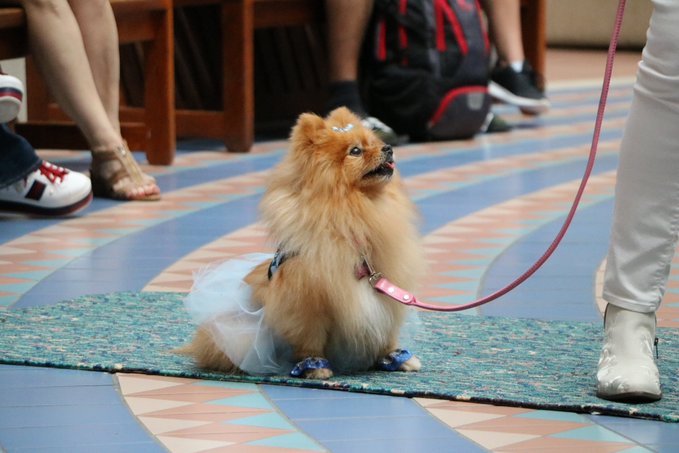 In addition to the changes in response to the COVID-19 pandemic, Orlando International Airport is also undergoing construction for a massive expansion project.
Orlando Airport is expanding with the addition of the South Terminal Complex.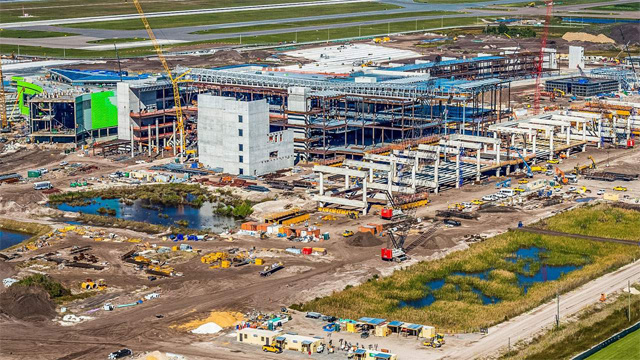 The project will completed in several phases. During the first phase of the construction, 19 more gates will be available for travelers. The gates will be able to accommodate 27 aircraft carriers.
Several other additions will be included under this project including both indoor and outdoor green spaces, shops, restaurants, and lounge facilities.
The first phase of this massive project is slated to be completed in 2021. There is currently no word on whether or not the COVID-19 pandemic has altered this timeline or not.
Will you be traveling through Orlando International Airport anytime soon? Do these increased safety measures and adjusted TSA protocols help you feel more comfortable to travel? Let us know on Kenny the Pirate's Facebook Page, or join our crew and continue the discussion!