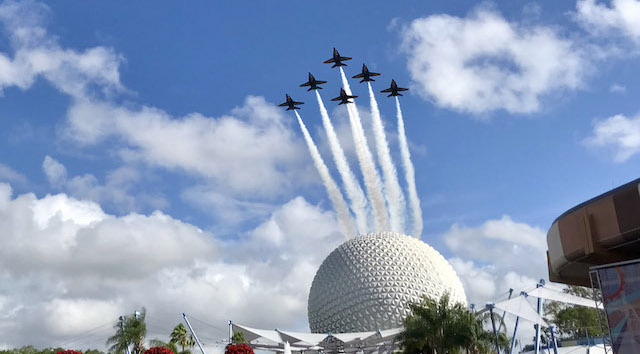 Today is Armed Forces Day, and we at Kenny the Pirate would like to say a special thank you to all who are serving. Over the years, the Disney Parks have recognized this day in such memorable ways, and we wanted to share these wonderful experiences with each of you.
Value of Patriotism
Since Disneyland first welcomed guests in 1955 until now, the Disney Parks have found special ways to pay tribute to our great country and to the men and women who have served our country.
One daily way that both Disneyland and Walt Disney World show honor to our country is by daily raising and lowering the American flag right on Main Street.
Even while the Disney Parks have remained closed, the American flag retirement ceremony has continued without fail. Read more about this HERE.
Walt Disney World
In the past few years, guests have witnessed the beautiful flyovers by the military's premiere flight demonstration teams. This has been a beautiful tribute to the courage and sacrifices of all of the past and present service men and women while also provoking a sense of pride and honor among so many Americans.
The Disney Parks shared this breathtaking image of a military flyover Spaceship Earth.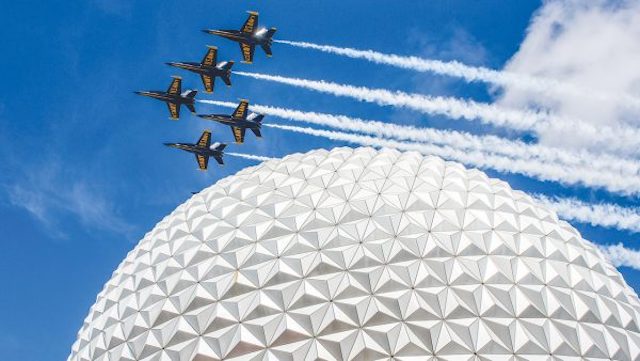 This next image is especially awe-inspiring as the military planes fly over Cinderella Castle. Imagine being one of the guests standing on Main Street USA to see this unforgettable image.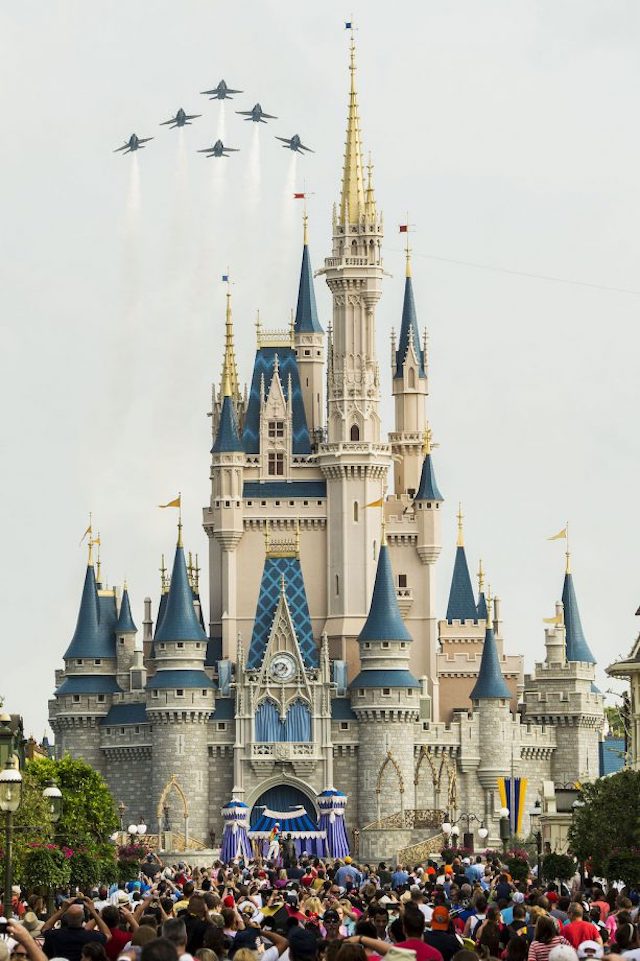 Although guests may not be able to enjoy the military flyovers in person this year, the Disney Parks have shared with us a video of past flyovers.
This is such a beautiful tribute to all of our Armed Forces as they planes flyover both Magic Kingdom and Epcot.
Disneyland
Disneyland received a special flyover yesterday in honor of Armed Forces Day. Disney Parks tweeted, "The U.S. Air Force Thunderbirds soared over the Disneyland Resort on Friday. The #AmericaStrong flyover served as a salute to frontline COVID-19 responders in California."
This was such a touching tribute to so many brave men and women who are serving in the frontlines during this global pandemic.
We are so encouraged by the last part of the tweet as Disney Parks states, "Even though out parks are temporarily closed, we continue to salute those who serve."
Disney exemplifies true patriotic spirit day in and day out from the flag ceremonies, Great Moments with Lincoln in Disneyland, the American Adventure in EPCOT, and the Hall of Presidents at Magic Kingdom in Walt Disney World.
This was the heart of Walt Disney.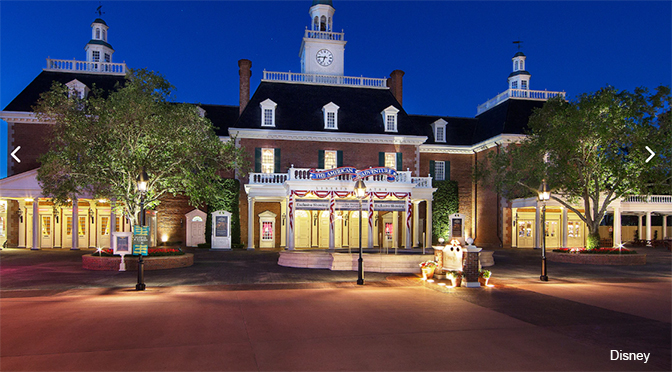 Walt Disney desired for his parks to inspire and encourage the patriotic spirit. Disney once stated, "Tomorrow will be better as long as American keeps alive the ideals of freedom and a better life." Truly, the Disney Parks continue to keep these "ideals of freedom" alive in us all.
Veteran of the Day
In honor of all who have served, we would like to share a special flag retirement ceremony from 2017. Each day that the Disney Parks are opened, Cast Members will find one person to assist with the flag retirement ceremony and that guest will be able to serve as Veteran of the Day.
Steve Warner remembers the day that he and his family visited Walt Disney World and he was chosen as Veteran of the Day.
He recalls the pride that he felt as he walked down Main Street and was the presented the folded American flag. I honestly could not make it through this video without crying.
Steve recalls that when he returned from Vietnam he did not receive a heroes welcome and never really spoke to his family of his time in service.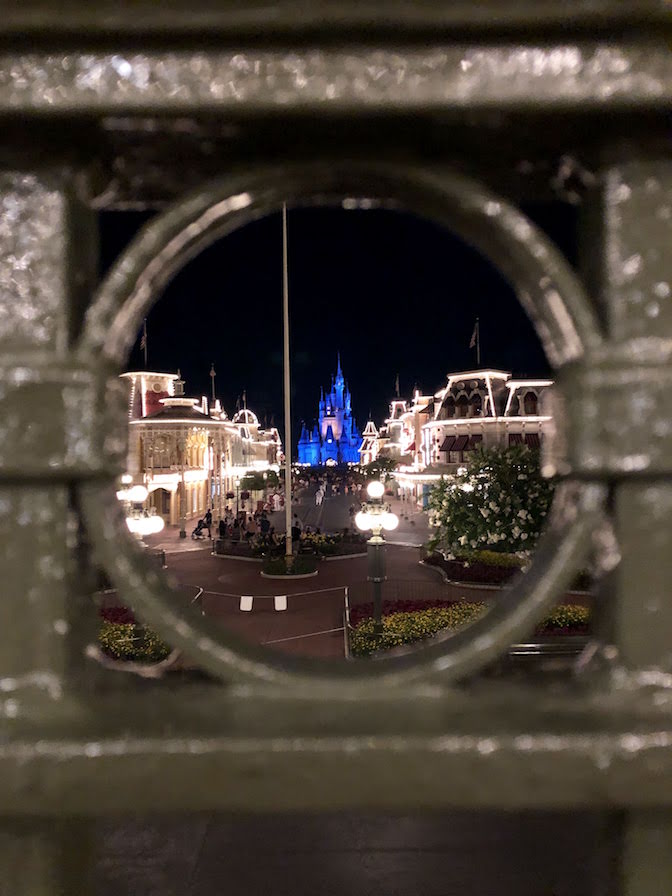 This moment on Main Street was a time when he truly felt honored for his service for our country. These magical moments happen everyday, and I am so thankful that the Disney Parks continue to honor so many of our veterans in this special way.
Have you or a family member served in the military? Have you experienced a military flyover while as a guest at a Disney Park? Please share your photos and memories with our KtP Planning Group and on our Facebook Page.