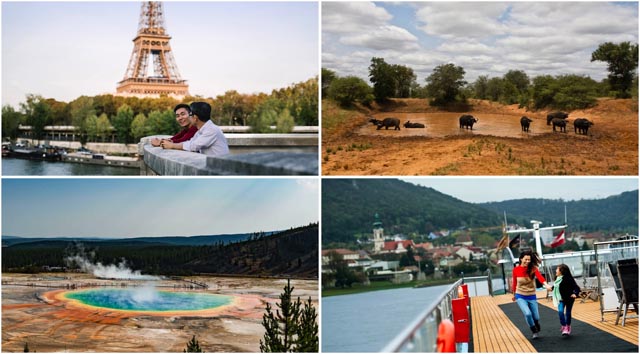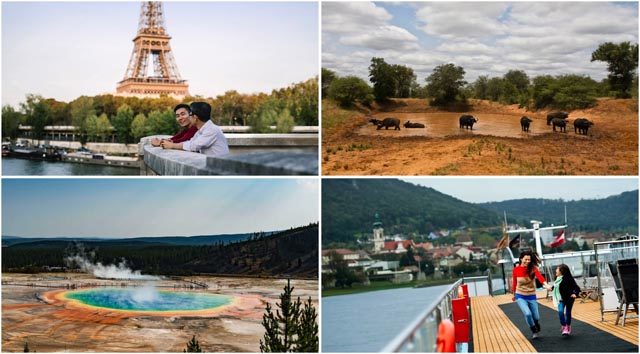 Adventures by Disney is suspending all departures through the end of May. Will we be hearing from Disney World and Disneyland soon?
Adventures by Disney sends guests on adventures all over the world. From right here in the United States to places like Washington DC and Alaska to all over the world to countries like Iceland and Peru, travelers can experience the world with the help of Disney.
A few weeks ago, they issued a statement regarding coronavirus and the suspension of adventures.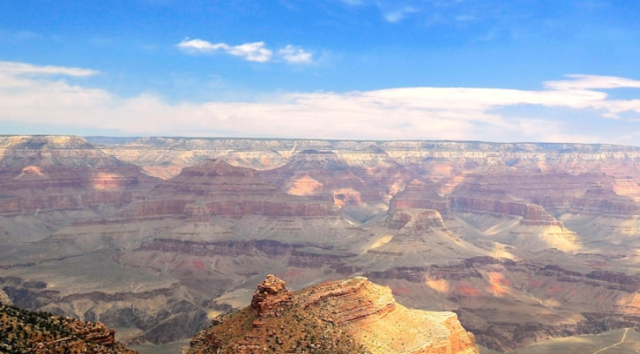 Official Statement
The Coronavirus Disease 2019 (COVID-19) situation continues to evolve quickly and Adventures by Disney is closely monitoring global developments and following the advice of public health authorities, medical experts and officials in the destinations we visit.
In an abundance of caution and in the best interest of our Guests and Adventure Guides, Adventures by Disney, based on updated travel guidance from the U.S. Centers of Disease Control and Prevention has decided to suspend all 2020 trip departures through the end of April. In addition, several 2020 trips listed below will have longer cancellation dates:
River Cruise Adventure departures through May
Vietnam, Laos & Cambodia departures through May
Italy departures through May
Italy and Amalfi Coast departures through May
Japan departures through May
China departures through June
We will be contacting all impacted Guests and Travel Agents. For specific questions, you may also reach out to our Contact Center 1-855-223-0025 or 407-566-8345.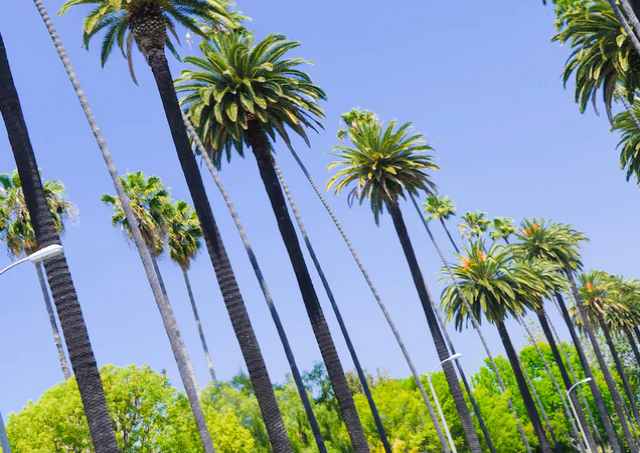 Just today, March 26, Adventures by Disney announced they would extend the suspension of more departures through the end of May.
Temporary Suspension of Departures
In an abundance of caution and in the best interest of our Guests and Guides, Adventures by Disney has decided to cancel most trips through the end of May. Please continue to check the story titled Temporary Suspension of Adventures by Disney Departures for updated information. This page will continue to be updated with the latest information.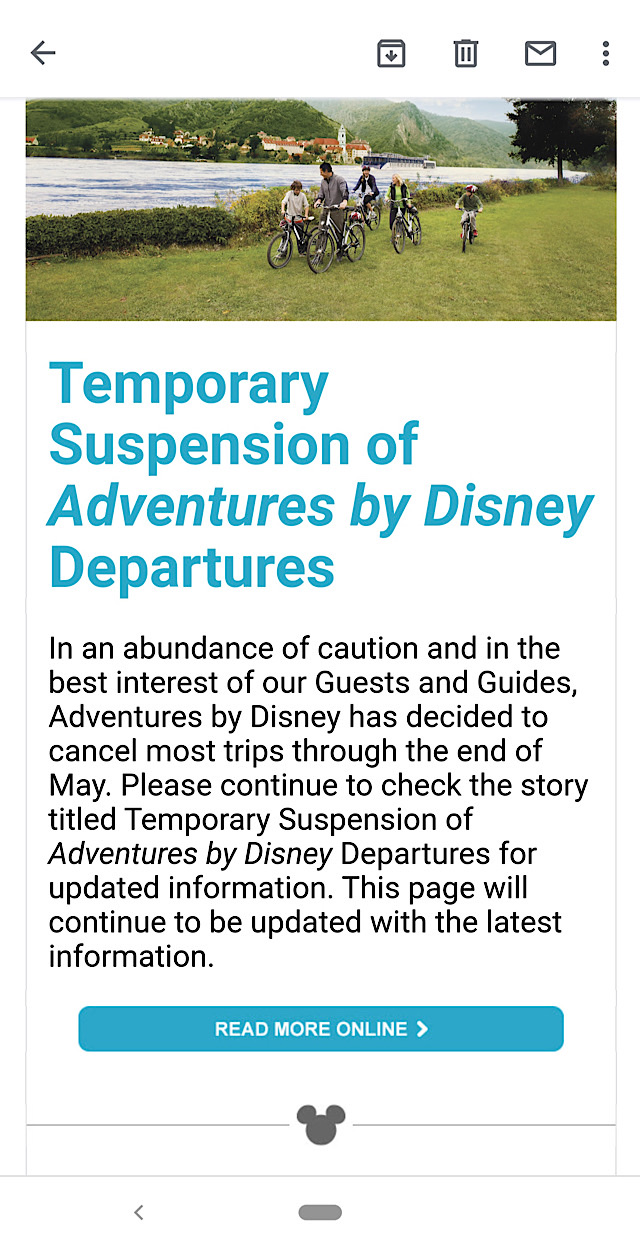 Disney World and Disneyland are remaining quiet about any closure past March 31. Orange County and Osceola County have both enacted stay-at-home mandates, which remain in effect until April 9. Still, there is no word from Disney World.
Do you have any Adventures by Disney trip planned? When do you think Disney will make an announcement regarding the April 1 reopening? Let us know your thoughts over on the facebook page.
-Monica