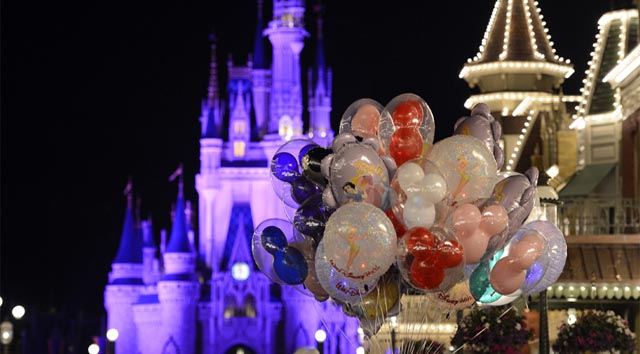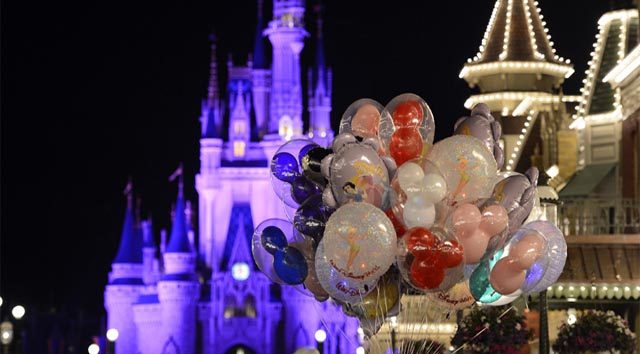 This is either the easiest or hardest question you could ask a Disney fan. Either they know their favorite memory without giving it a second thought, or they have to ponder through years of magical trips to choose the right one. Come read some of our favorite Disney memories and share yours too!
Rebecca
My favorite Disney memory is hanging out with my son, age 6 at the time, in the Magic Kingdom one special evening. It was just the two of us and we rode the Mad Tea Party 8 times in a row!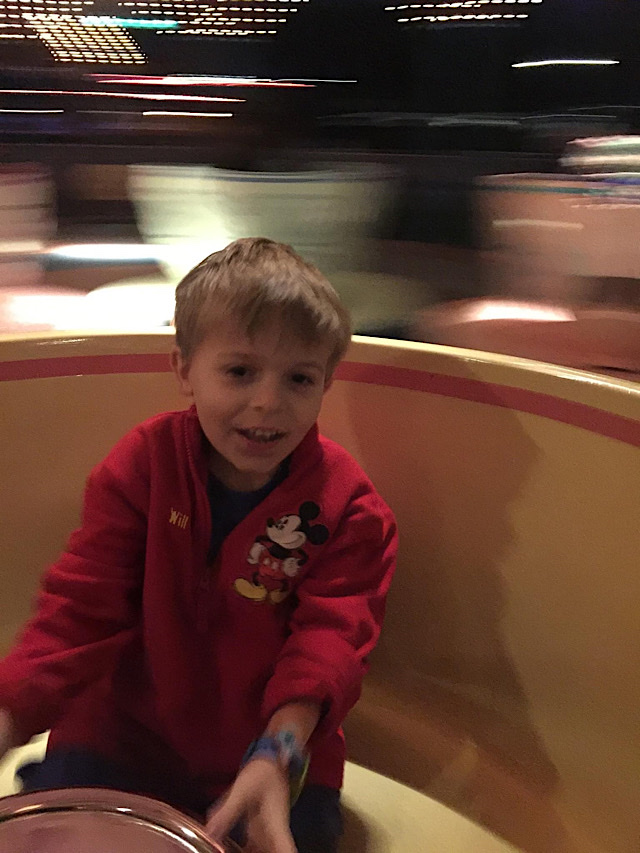 Then we went to watch the Main Street Electrical Parade in Liberty Square. We ended up finding a rocking chair on a porch near Columbia Harbour House and enjoyed the beautiful parade together.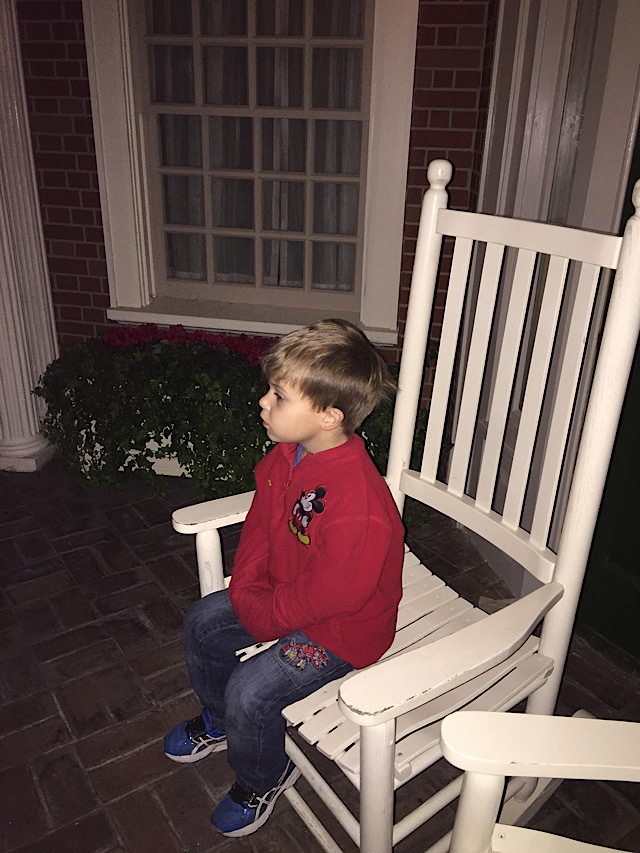 I miss that parade and I'm glad my boy and I got to enjoy it together before it left Magic Kingdom.
Maggie
My favorite Disney memory was sailing on the Disney Fantasy on our first Disney Cruise with my family. We were with my parents too. Everything about it was just so special.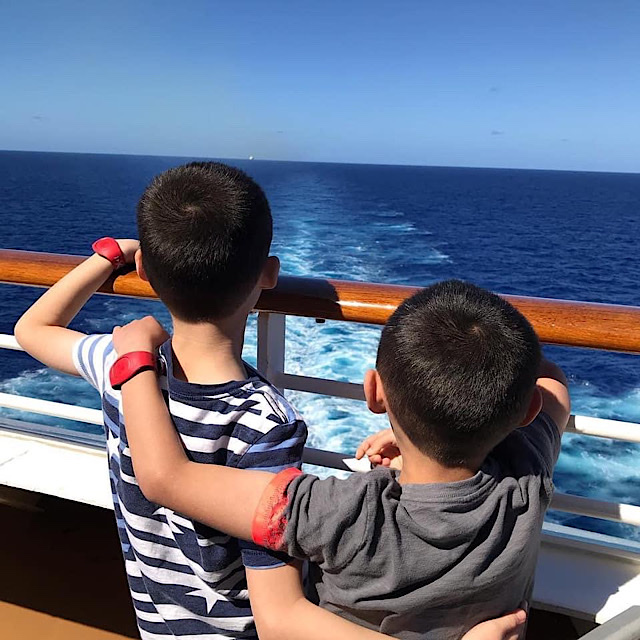 Seeing my boys see the cruise ship for the very first time, watching them participate in Jedi Training and just enjoying the tropical weather and magical moments on the cruise was amazing. I'm so happy all of us were able to spend that vacation together.
Tara
My favorite Disney memory is when my family and I got to preview Pandora at Animal Kingdom. It was such a cool experience to see the land and ride Na'vi River Journey and Flight of Passage for the first time.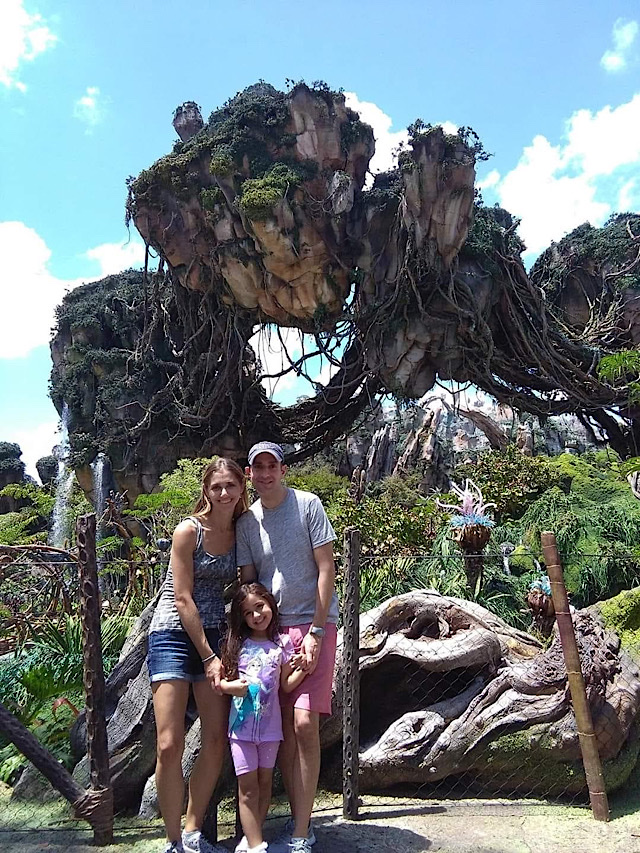 I'll never forget feeling so blown away walking off Flight of Passage. My husband and I immediately declared it our favorite ride. Since it was an Annual Passholder preview it was so nice to be able to see everything in the land at a relaxed pace and with a smaller crowd size.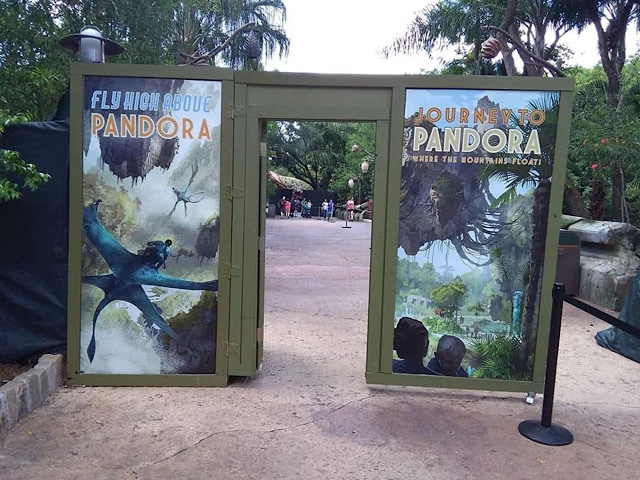 It was definitely a magical memory that I will always cherish.
Ashley
One of my favorite Disney memories was my son's first day at the Magic Kingdom when he was 3 years old. As a lifelong Disney fan, it was so special for me to see him taken up in all the Disney Magic.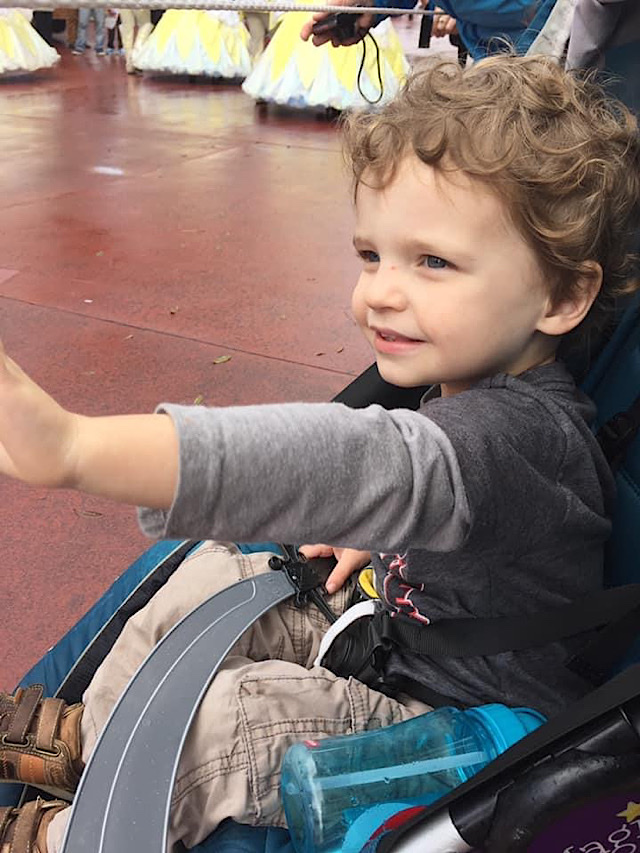 He waved to all the characters in the parade and when the Peter Pan float went by (who was his absolute hero at the time) he shouted "Peter Pan!! I'm right behind you!!!" I was lucky to be taking a video at the time and panned to his face right before this moment. I will treasure it always!
Susan
I've had more magical memories at Disney than I can remember. Looking back though, there's one memory that stands out above the rest. Back in 2013, we were headed for Animal Kingdom, when my husband accidentally rear-ended someone on the way to the park. (Whoops!) It was a very minor fender bender, and thank goodness no one was hurt. Disney security took care of writing things up in a timely manner, but it still put a downer on our morning.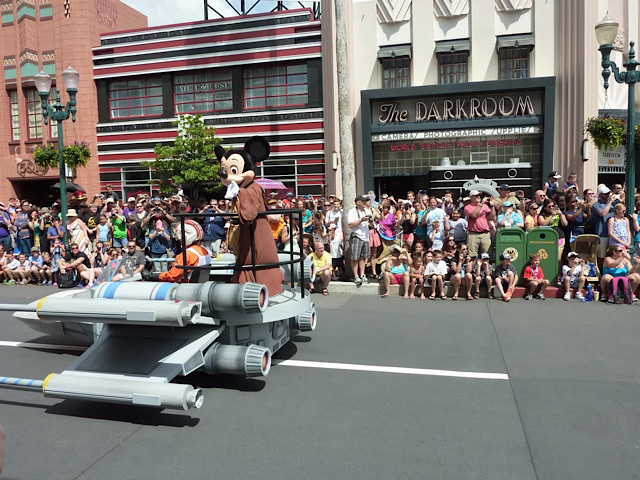 Since we missed the park opening, I opted for a visit to Hollywood Studios that morning instead. This was when Disney still held Star Wars Weekend, and the parade was the most important thing I wanted to do that day. We arrived an hour or so before the parade began, and I met an amazing mom and daughter who attended Star Wars Weekend every single weekend!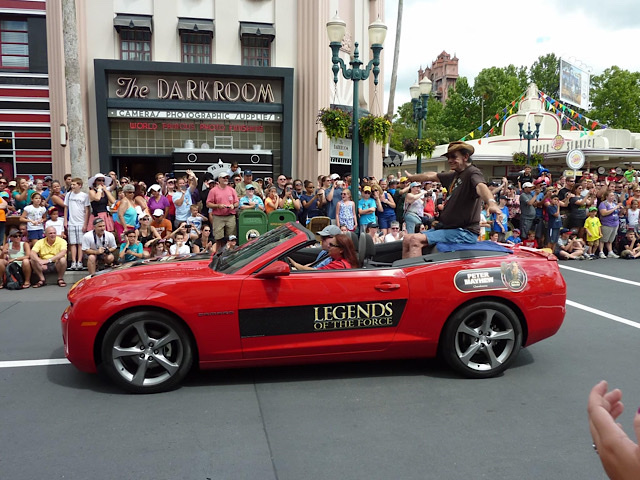 My family could care less about the parade, and I was SOO dang excited!! This precious mom and daughter duo could see how thrilled I was to be there, and they insisted I stood in the front row ahead of them.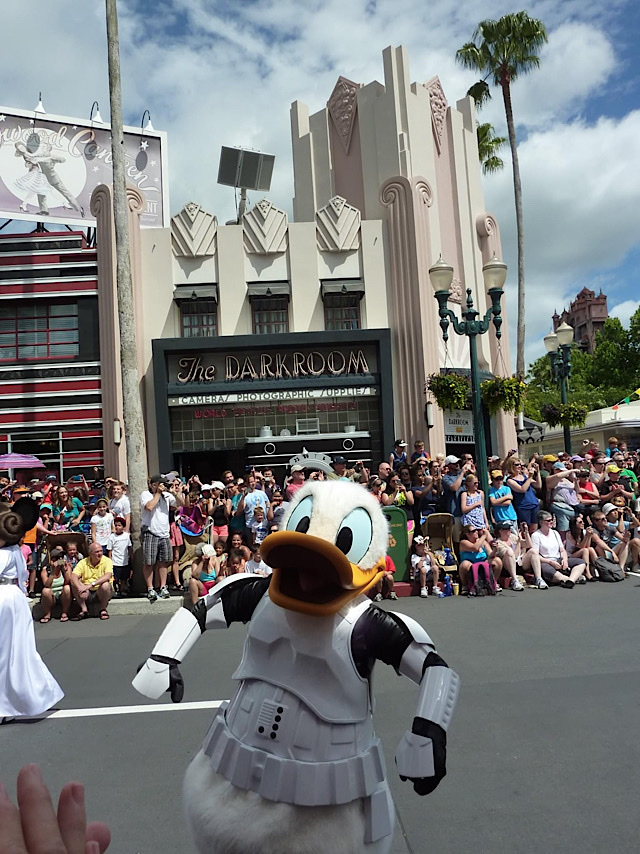 Y'all, it was like every character, Star Wars star, and float knew the mom and daughter and would give personal interaction with just us. I was beside myself with joy and hugged both of them teary-eyed when the parade wrapped up. As much as I loved seeing everyone in the parade, it was the kind-hearted mom and daughter that made this my most special Disney memory, and one that I will not soon forget!
Jamie
My most magical memory was the day I got to sit in the front of the monorail! I love the monorail, it's been my favorite Disney ride since my first trip.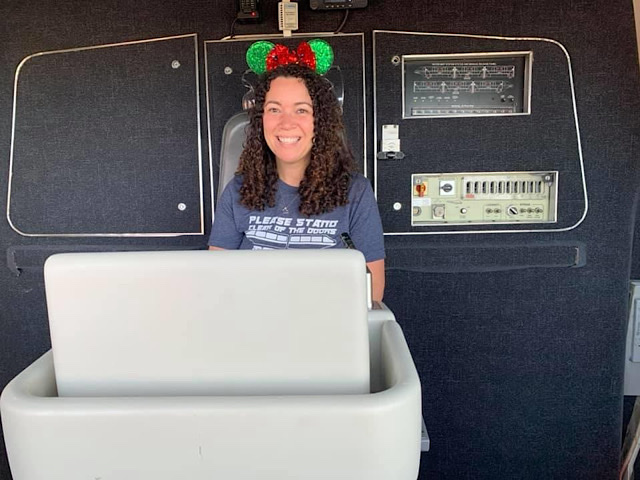 On a recent visit in December 2019, I asked the monorail driver if I could take a picture near the front of the monorail. He said, "Would you like to come in?" He told me not to touch anything but said I could sit in the driver's seat. Then he taught me how to honk the horn!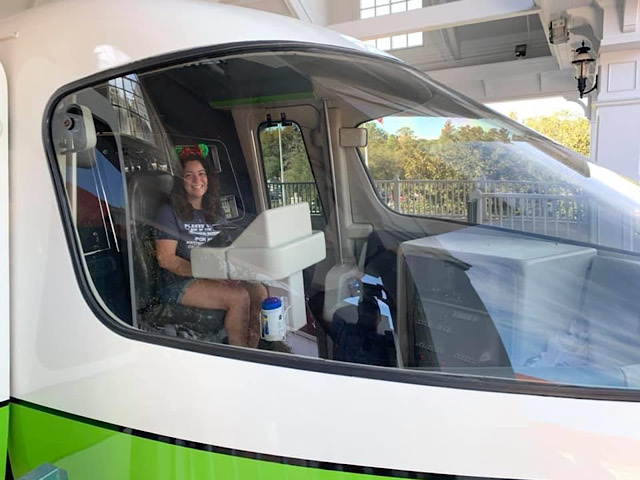 A most magical day for sure!
Heather
My most magical memory would be when we stayed at Bay Lake Tower. We splurged and got a theme park view. I loved coming back to our room each night and being able to watch the fireworks right from our room. My son loved being able to watch the monorail go by. I am pretty sure he would have enjoyed just doing that!
It was one of our favorite trips. I love those fireworks and not fighting crowds at the end of the night is a plus!
Donna
One of my favorite Disney memories was a trip this past year with my mom, sister, and best friend. We traveled to Disneyland and we had such a great time. It was truly a blessing to be able to spend time with some of the most important ladies in my life.
Family truly is a gift. Family is what caused Walt Disney to have a silly, little dream such as Disneyland. My husband lost his mother a few years ago, and I have desired to spend more time with my mom making memories that will last a lifetime.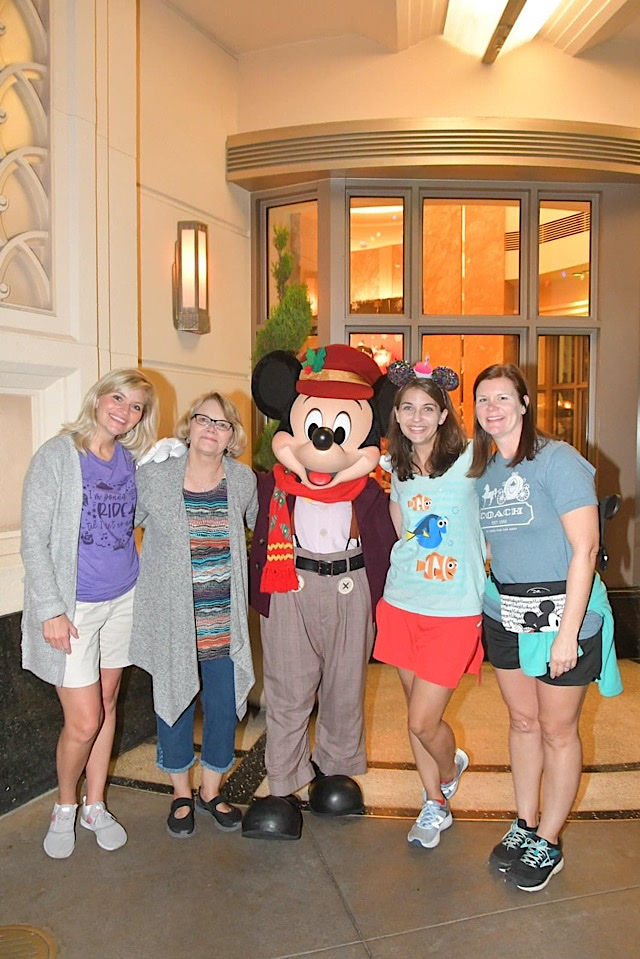 This picture was taken at the end of our day at California Adventure. I honestly forgot that I was an adult woman when I saw Mickey Mouse on this night. I jumped up in the air and made a bee-line straight for him. I knew I had chosen my park crew well because my girls were just as excited as I was to meet Mickey. My heart is full remembering this trip, memories made, and Mickey bars consumed.
Jessica
My favorite Disney memory was our family challenge of all four parks in one day. I have amazing memories of doing this when I was a teen and couldn't wait for my own girls to be old enough to handle a full day hopping to all four parks.
Our goal was to use all modes of transportation, take an iconic photo in each park, ride at least one ride, meet a character in each park and enjoy a snack in each park.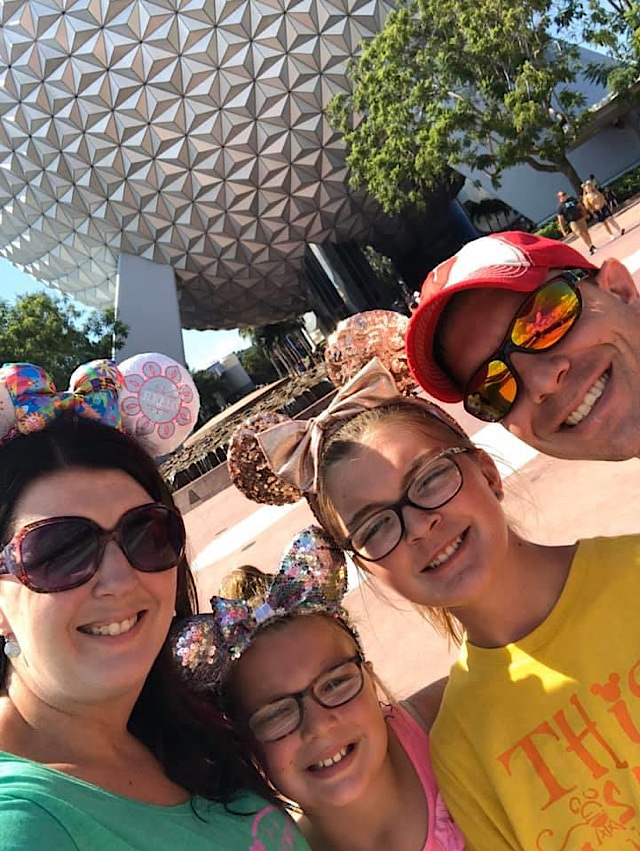 We had so much fun but we were so tired at the end of the night! We finished our magical day at Magic Kingdom with 7 rides and ice cream treats during fireworks.
Monica
So many memories are close to my heart, but two really stand out to me. The first would be the time my youngest son met Elena of Avalor. He was completely entranced by her. She paid such special attention to him. They just sat there for several minutes and snuggled.
He would let go, look up at her for a moment, and then fall right back into her arms. I shared a video of this sweet moment in a previous post about our favorite character interactions.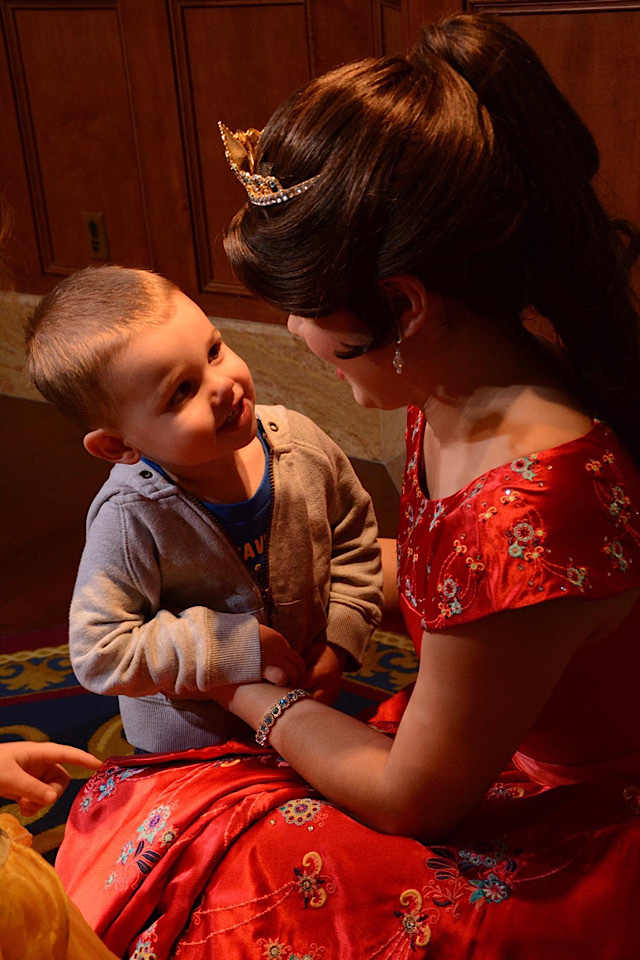 The second memory is less magical but still very memorable! We still talk about the time my oldest daughter had a complete meltdown on Main Street after the fireworks. During the fireworks, we had let her enjoy a chocolate cupcake. She was a complete mess but loved every second.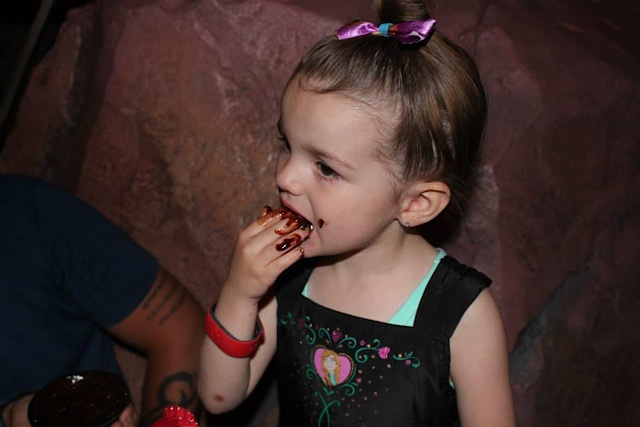 As we were following the mass herd of people out of the park, my daughter was not happy about having to leave. With the sugar crash, late hour, and all the people around us she had a complete meltdown. My husband had to carry her out of the park screaming and messy. We still laugh about this, even though 5 years ago it was not as funny!
What is your favorite Disney memory? We would LOVE to hear about them! Share with us over on our facebook page!
-Monica