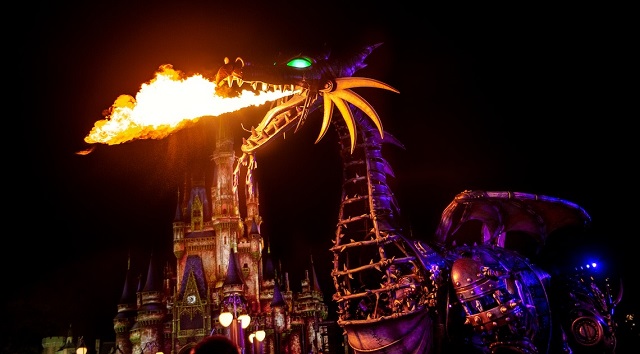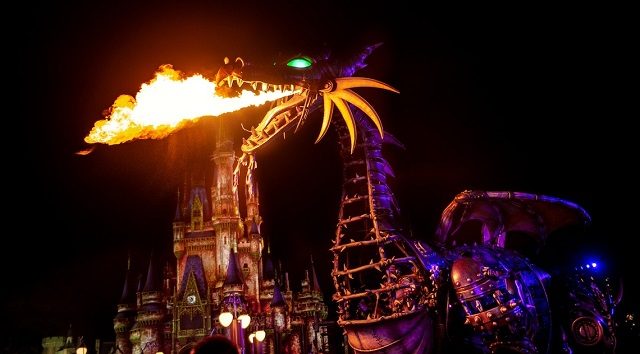 Villains After Hours is back for select nights at the Magic Kingdom. My little crew went on opening night, and I have all the thoughts for you.
My family loves to end our trips in the Magic Kingdom. Our little travelers have just gotten to a point where they enjoy an occasional late night, so we thought we'd splurge on an After Hours Event to get some extra park time.
Villains After Hours is a hard ticketed event that takes place for 3 hours after the Magic Kingdom closes on select nights. It costs $145 plus tax per person to attend or $155 at the gate. Annual Passholders do get a $30 discount.
The event premiered in 2019 and has returned with the addition of a procession called the Cursed Caravan to accompany the Maleficent Dragon as it makes its way around the park. It is something like a miniature parade.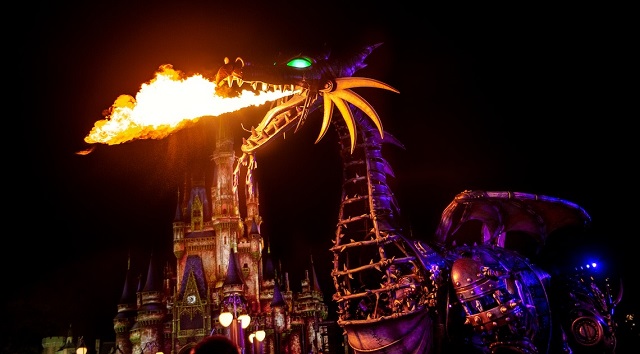 The event also includes a stage show and a pair of ride overlays for Space Mountain and Pirates of the Caribbean. Guests can enjoy unlimited ice cream bars, popcorn, water, and soft drinks. Visitors can purchase special snacks and merchandise for an additional cost.
Guests can enter the park at 7 pm even though the event itself does not begin until 9:00 or 10:00 pm depending on the date. This means you get up to 3 extra hours of park time before the event even begins. You do not have to have a day ticket to purchase an event ticket.
Know this before you go: although the villains are present for the entertainment, they do not do meets during the event. So you cannot get photos with them or have anything autographed.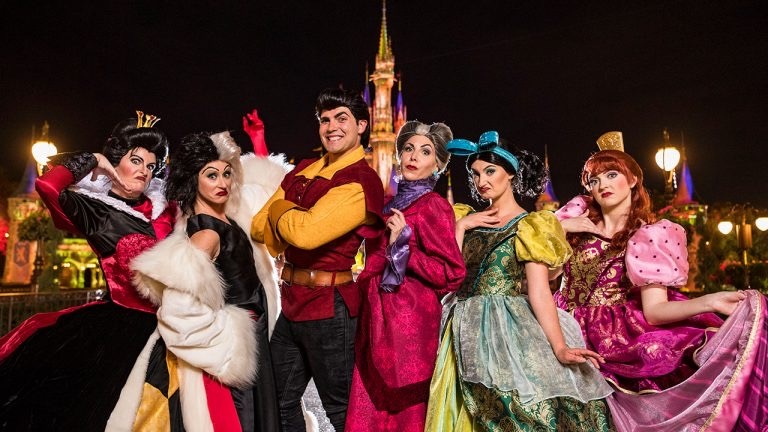 Admittedly, my group was more focused on the idea of having low wait times for attractions than we were on the villainous happenings. We were not disappointed.
My family recently tried out Mickey's Not So Scary Halloween Party for the first time. We had a fantastic time, but we did think the event was overly crowded for the majority of the night.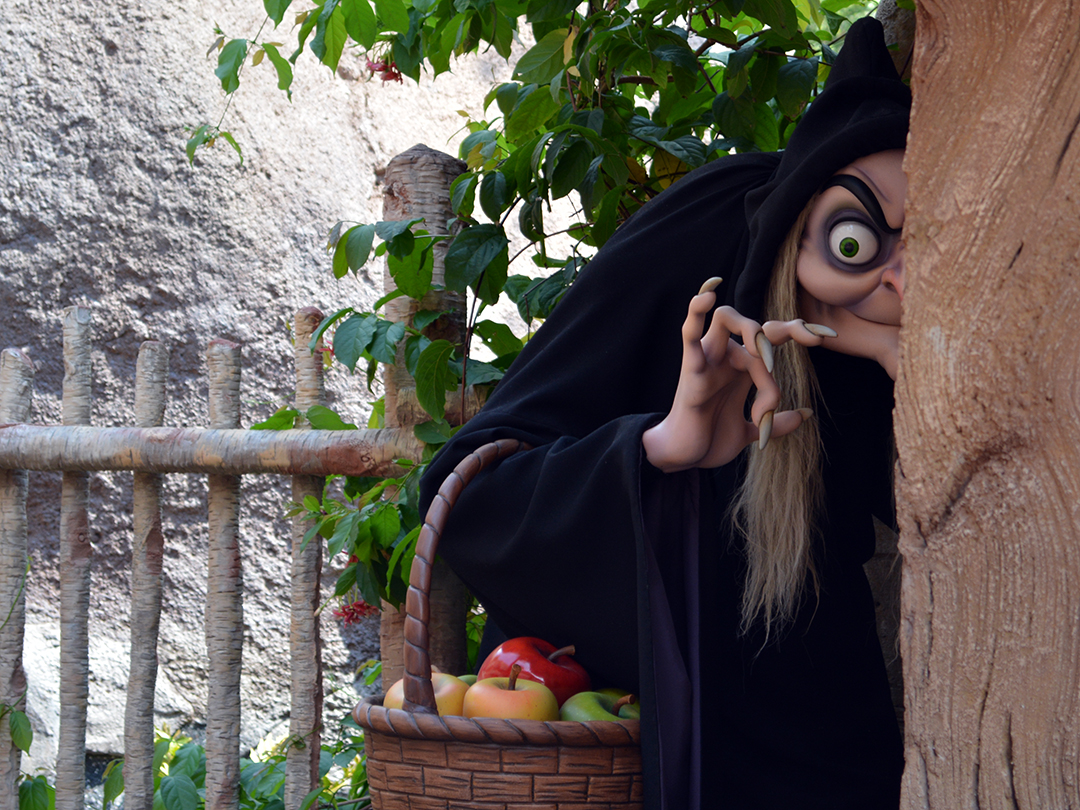 Villains After Hours felt comparatively empty. We did see 10-15 minute waits for Space Mountain, 7 Dwarfs Mine Train, and Peter Pan at various points throughout the night. But those lessened as the night progressed, and everything else was a walk-on.
Before the Event
We were able to make Fastpass+ reservations for the hours between our arrival and the event. We headed over to Adventureland and Frontierland instead of watching Happily Ever After because we figured it would be quite empty, and it was. That way, we could use the party hours to focus on Fantasyland and Tomorrowland.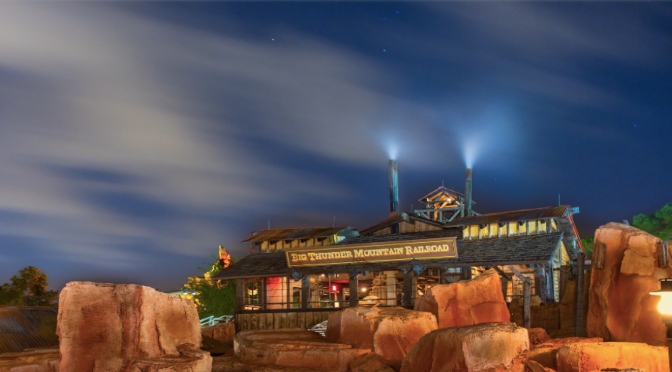 The Start of the Event
Once the park closed, crowds faded quickly. We were asked to show our armbands and everyone without one was ushered towards the exit. The ominous Villains music took over the sound system, and the party began.
At times we felt like we had entire attractions to ourselves. My little boy was delighted to find he could remain on Buzz Light Year over and over without exiting the ride vehicle.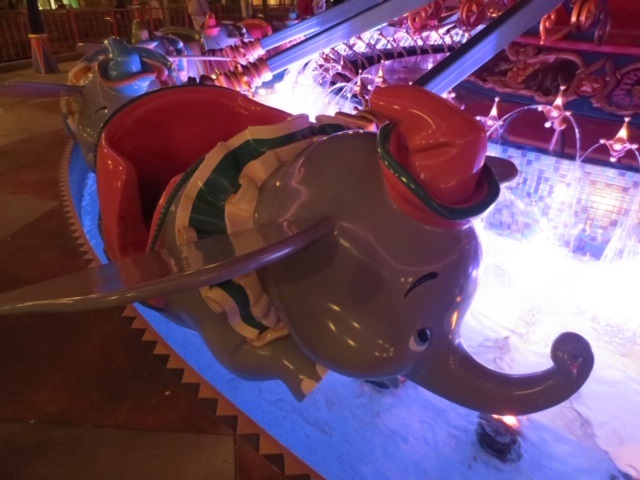 My little girl enjoyed snagging Cinderella's horse on the Carrousel with no effort, having a private boat for Small World, and being invited to remain in her Elephant for multiple spins on Dumbo.
We enjoyed being able to do Space Mountain in the dark. I prefer it with the stars, but my little Space Mountain enthusiast disagrees with me.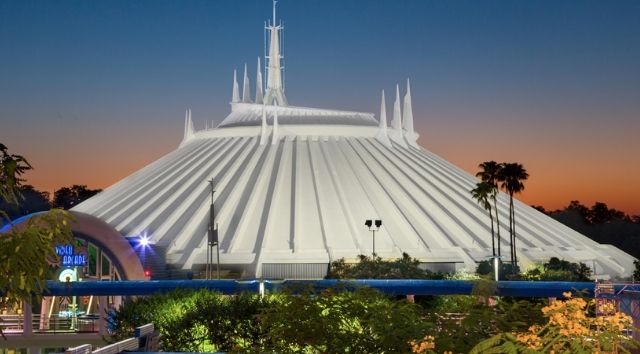 Villains Unite the Night
My little girl loves shows so she and I took a break from attractions to check out the Villains Unite the Night show. If you are not into shows and you feel torn between this and the attractions, I would say pick the attractions.
I thought the storyline left something to be desired. It does have some cool projections, a little bit of fire, and even a few sparkles of fireworks. My little one got a kick out of seeing the villains.
Even so, it was my least favorite part of the night. My kids, who like watching their favorite Disney stage shows on YouTube, haven't been asking for this one.
We did not watch the first procession, but we did catch the end of the second one. If you time it right, you can hop off your last ride in time to see the end of it as it comes to Main Street and then watch the Villains say farewell.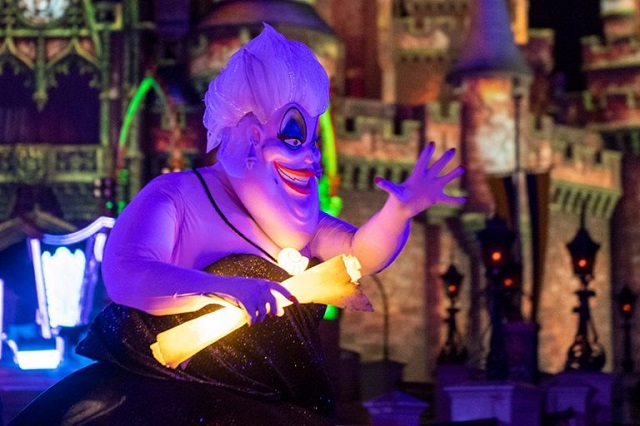 We enjoyed the Cursed Caravan and the farewell, particularly Gaston. It's a fun way to get a little more out of the time in the park since it ended after the official end of the event.
Snacks and Treats
During the event, we did take a little bit of time to enjoy the ice cream and popcorn. My kid loved the idea of unlimited Mickey-shaped goodness.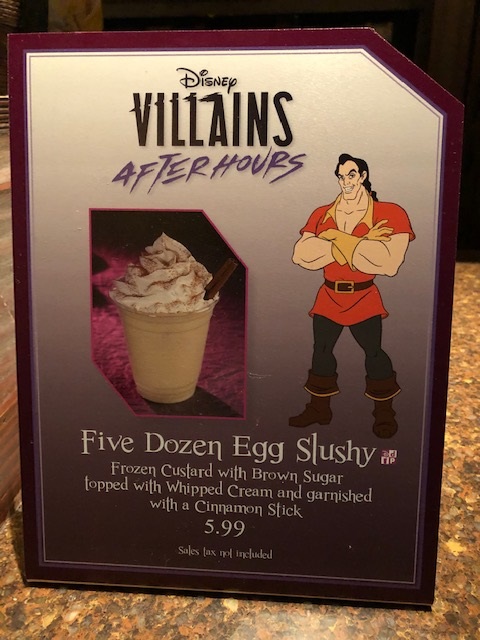 We also tried out one of the specialty treats. I love custard and a good Beauty and the Beast reference, so I decided to try out the Five Dozen Eggs.
I love sweets, but I do not like them to be too overly sugary like grocery store icing. Sometimes I think Disney cupcakes are too sweet. I was worried that this particular treat would be too much for me, but it was just right.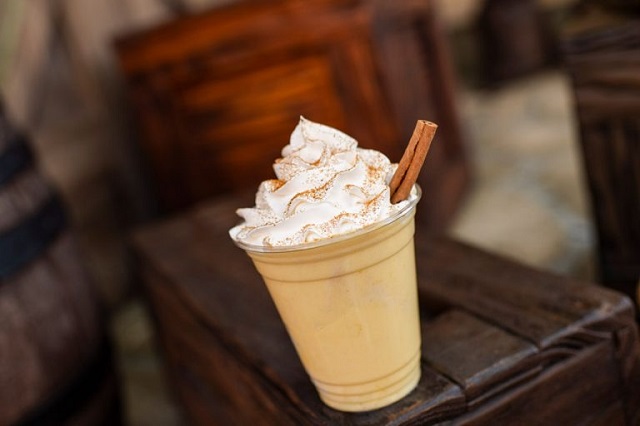 It was light, creamy, and delicious. I might crave this one, which is a problem because I don't think I can find anything like it anywhere else.
There were numerous other treats available, but we filled up up the included treats instead. If you want to read more about them, click here.
Villains After Hours Merchandise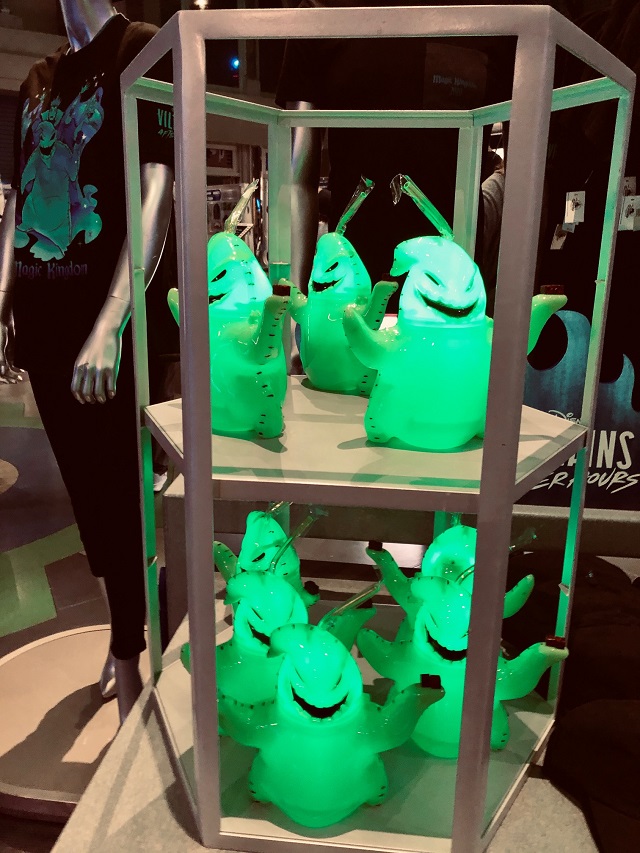 We also spotted the event merchandise at the exit of Space Mountain including some festive sippers. We liked the pocket t-shirt, but since I had already purchased a Festival of the Arts t-shirt this trip, we left it behind. To check out more of event-exclusive merchandise, click here.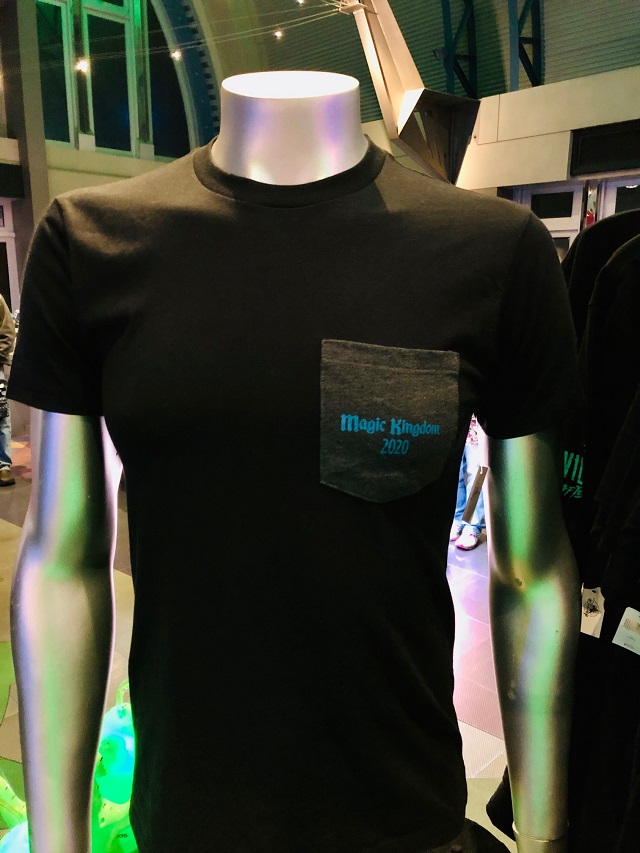 Final Thoughts
Overall, we had an amazing time at this event. If I am comparing it to MNSSHP, I enjoyed the entertainment offerings better at the Halloween party. I also do wish that Villain meet and greets had been available. If you want character meets, this is not the event for you.
However, the low crowd levels of the Villains event just cannot be rivaled. It reminded me of the way Extra Magic Hours felt in years past. We got to finish our time in the Magic Kingdom by riding our favorite attractions on repeat without real waits in between.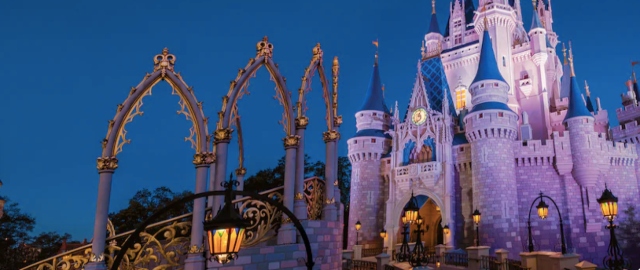 I do not know that I would spend the extra money to choose Villains over the regular Magic Kingdom After Hours event, but I would do it again if we were craving some low crowd time and it was the only After Hours event available during my trip dates.
If you want to read more about whether Villains After Hours is for you, check out this review from Amanda where she lays out who would benefit from this add on and who should probably skip it.
Interested in the event? The dates are as follows:
9:00 PM to 12:00 AM on 2/21/20 and 3/6/20
10:00 PM to 1:00 AM on 2/14/20, 2/28/20, 3/11/20, 3/18/20, 3/27/20, 4/3/20, 4/10/20, 4/17/20, 4/24/20, 5/1/20. 5/8/20, 5/14/20, 5/22/20, 5/29/20, 6/5/20, 6/12/20, 6/19/20, 6/26/20, 6/29/20, 7/6/20, and 7/10/20
Click Here for Disney's Official Information.
Have you been to a Villains After Hours of another After Hours Event? Tell us about it in the comments or join the conversation on the KTP Facebook page by clicking here or share using the Facebook button below.