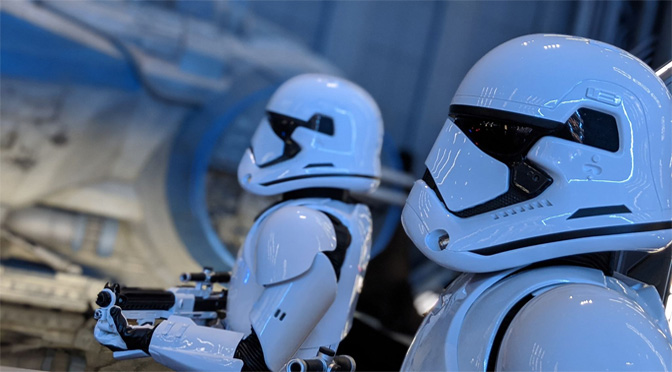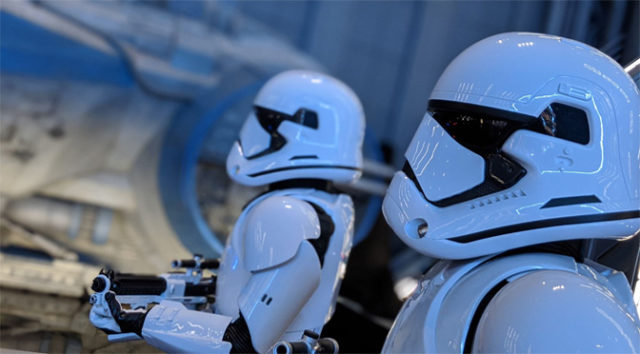 Rise of the Resistance only has 46 guaranteed boarding groups today, February 19. This is the lowest number we have seen in the two months the attraction has been open.
We all know 99% of the people visiting Disney's Hollywood Studios on any given day are only there for one thing: to ride the park's newest attraction, Rise of the Resistance. This is the most technologically advanced and immersive attraction Disney Imagineers have ever created.
Boarding Groups
The only way guests can ride Rise of the Resistance is by obtaining a boarding pass to join the virtual queue. There are no FastPasses or even standby options yet, unlike Millennium Falcon: Smuggler's Run. This is the other attraction in Star Wars: Galaxy's Edge, and beginning today, it will offer FastPass+ service!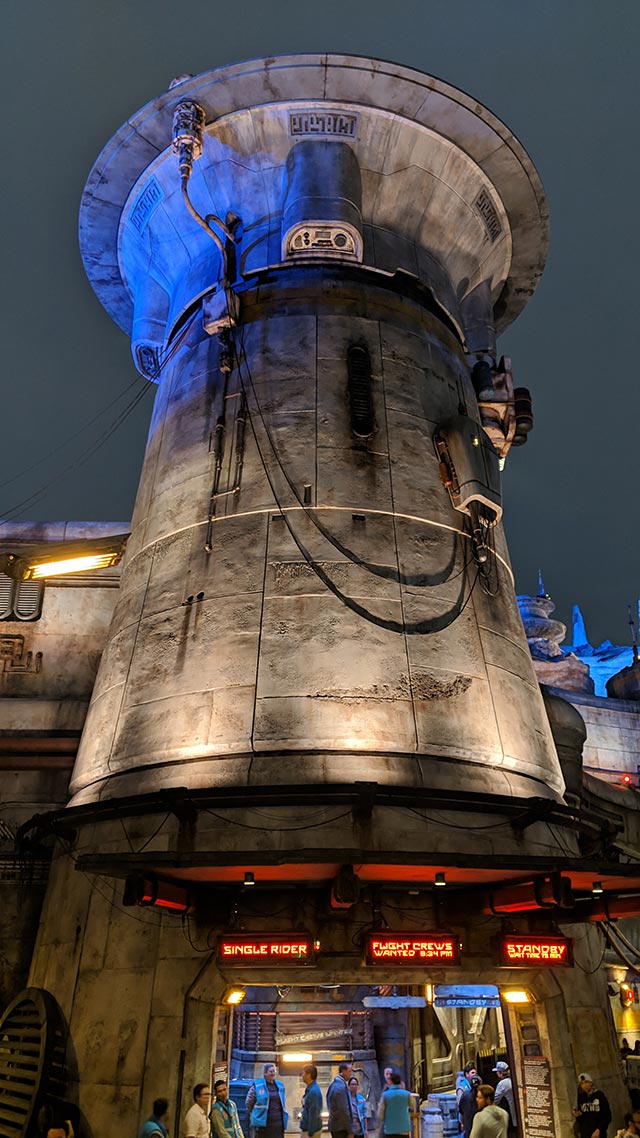 With thousands of people all after one thing, the process of obtaining a boarding pass is quite stressful. Kenny has put together a complete guide to obtaining a boarding pass, which can be found HERE. He details everything you need to know!
Regular boarding passes are snatched up within seconds of park opening, and backup boarding groups are gone within minutes.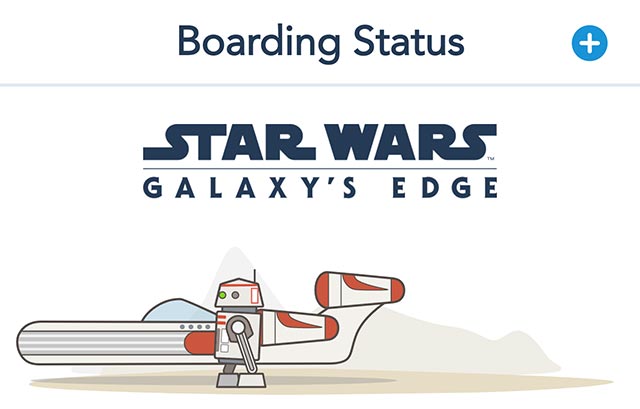 We have seen a trend over the last couple of weeks: Disney has been guaranteeing fewer and fewer boarding groups. When the attraction first opened, we saw boarding groups in the 100s. We have seen backup boarding groups in the 60s and 70s, but today it has hit an all-time low.
There are only 46 boarding groups today! Any group 47 and over is backup, and guests in a backup group are not guaranteed to ride.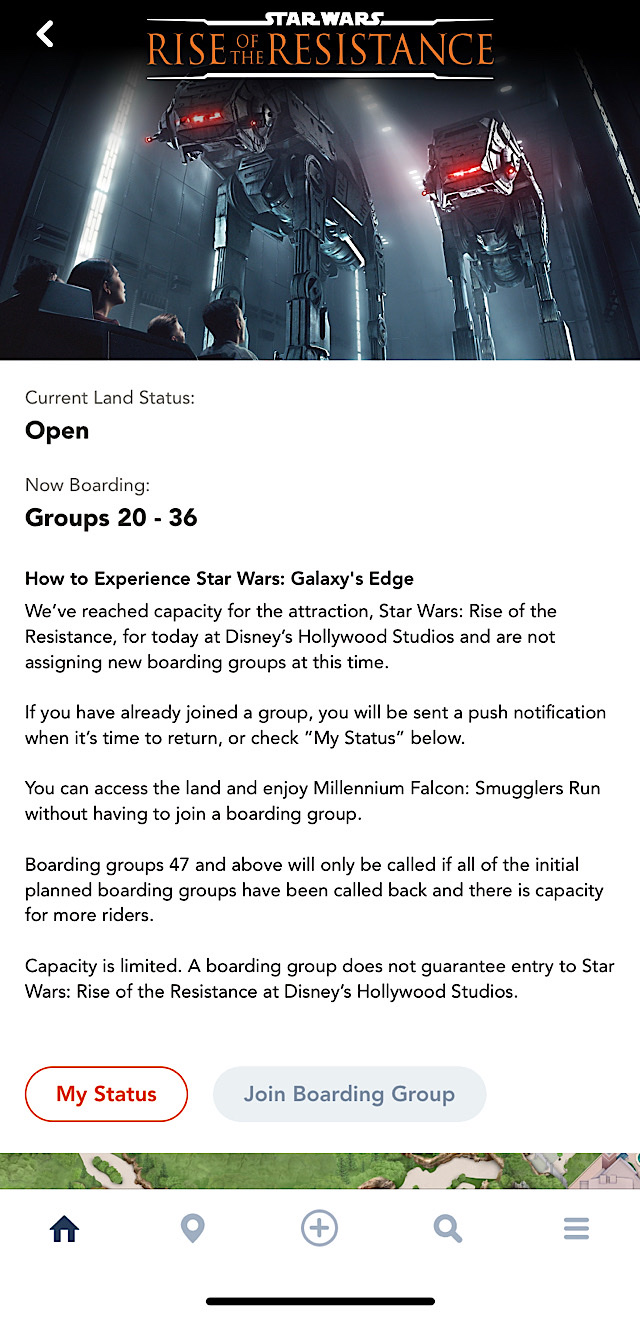 At 10:30 a.m. they are loading groups 20 to 36. Hopefully, they will move through all guaranteed boarding groups today and will be able to board the backup groups.
Why are there fewer boarding groups?
It's unclear why exactly Disney has been handing out fewer groups. We know that the ride has been notorious for breaking down, leaving guests unable to board for hours at a time. One day, the attraction did not even open for 7 hours!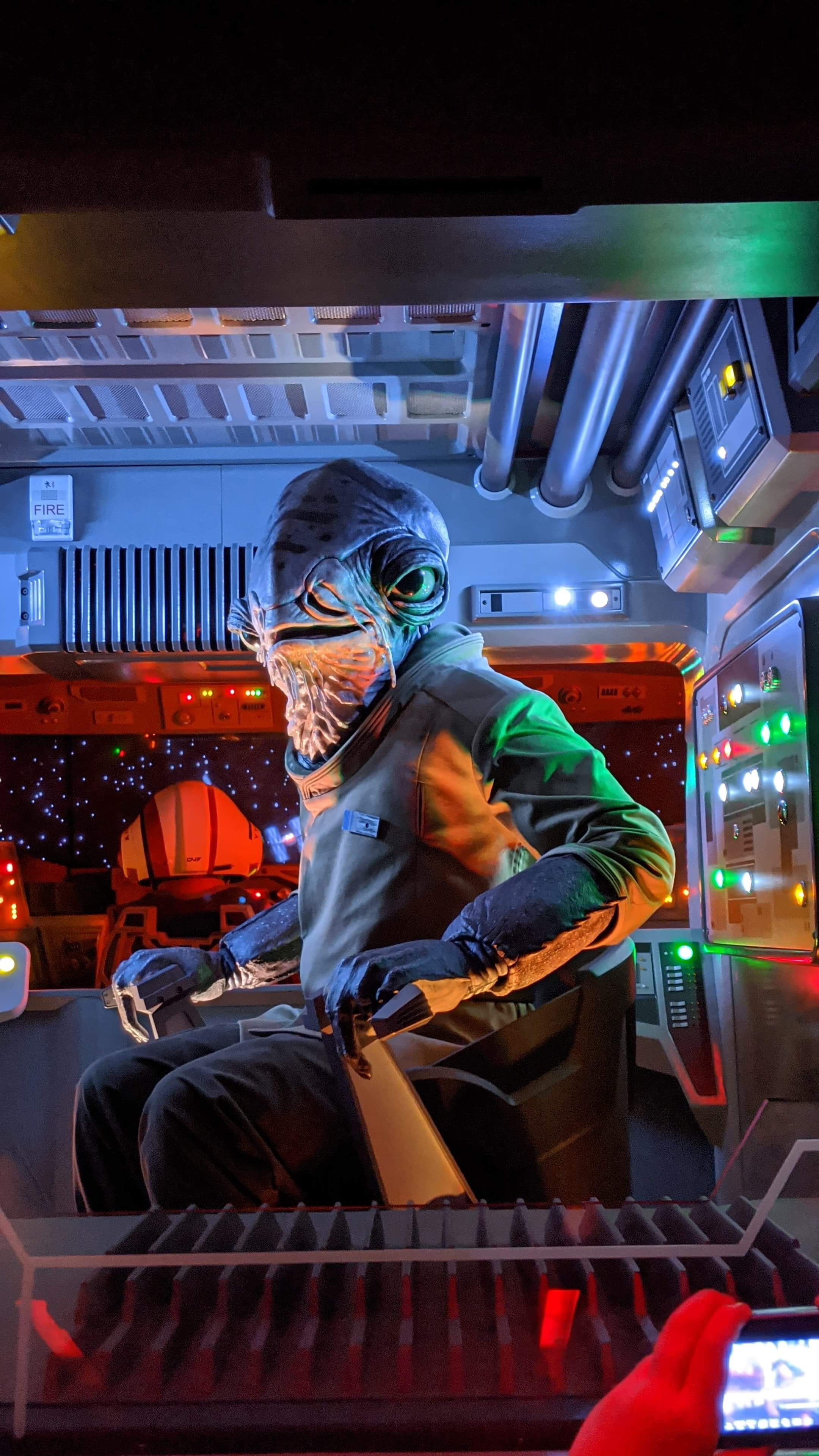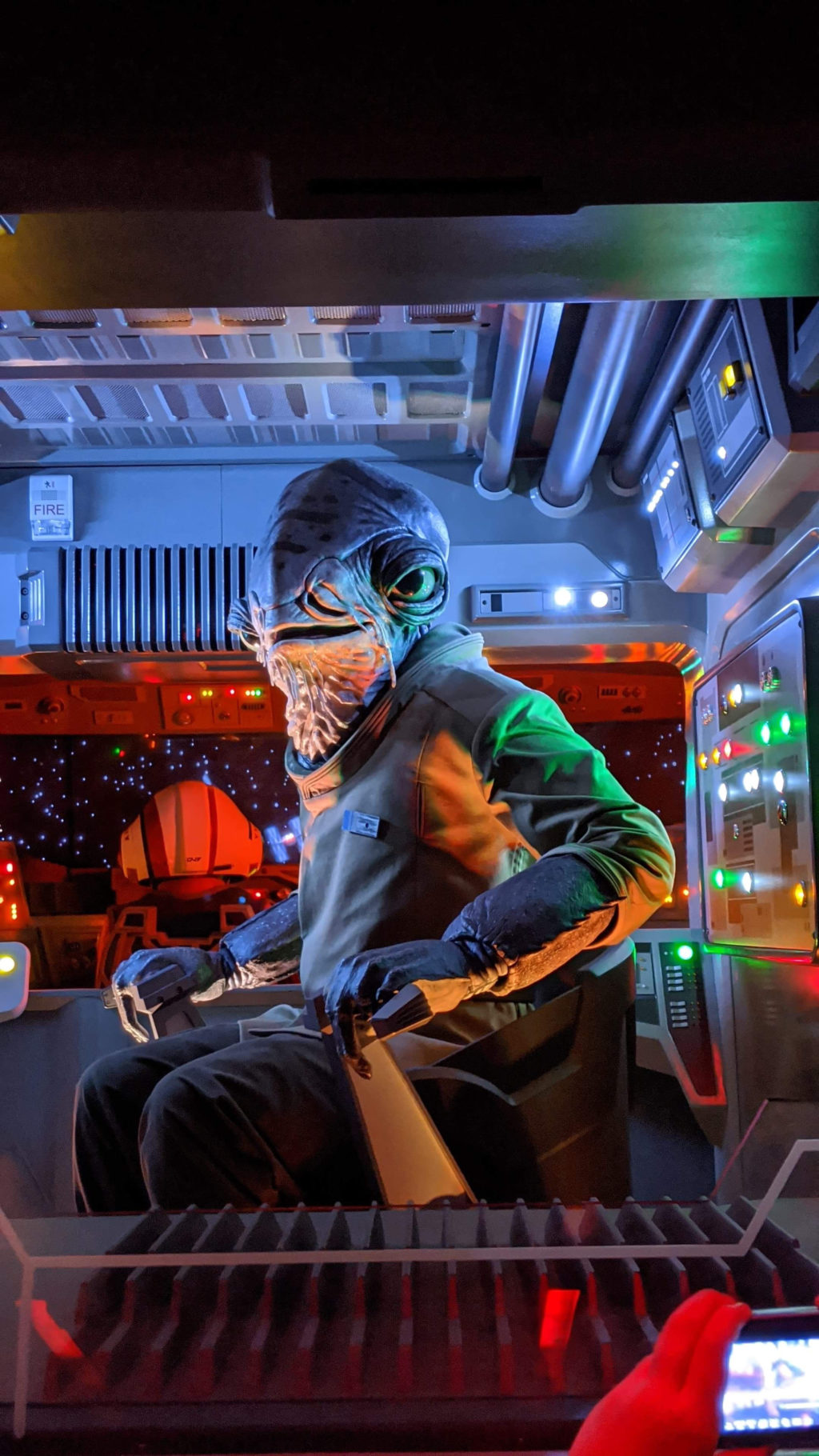 They may be trying to avoid handing out too many complimentary park tickets or return FastPasses to guests who had guaranteed boarding groups but didn't get to experience the attraction.
It could also be that they are reducing the number of boarding groups but increasing the number of guests in a group. It's never been revealed just how many people are in a boarding group.
Whatever the reason is, the process has become even more stress-inducing for the thousands of guests trying to obtain a boarding pass. May the force be with you!
What's been your experience obtaining a boarding pass for Rise of the Resistance? Share with us on facebook! We love to see reader reports!
-Monica