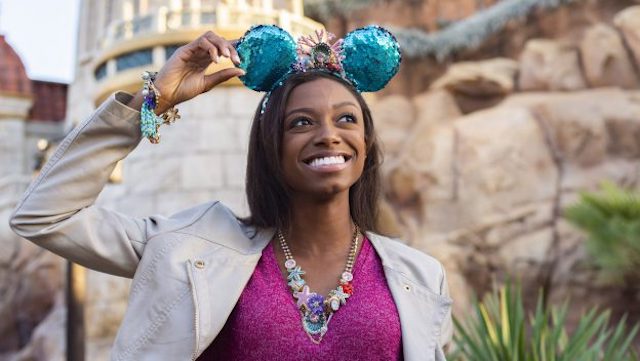 Want to be the girl "who has everything?" Check out this new 'The Little Mermaid' collection by Betsey Johnson!
30 years after the film's release, designer Betsey Johnson has collaborated with Disney Parks and designed this enchanting collection, which will be released this Friday, February 21 at Disney Parks. The full collection will go live on shopDisney in March.
Get your dinglehoppers ready, because you'll need to style your hair for your new ear headband soon! There is also plenty of jewelry in the collection.
Let's dive "under the sea" and have a look at what we're in for!
First up, a dazzling new ear headband as part of the Disney Parks Designer Collection. This headband features reversible sequins and a bedazzled Sebastian and Flounder. Check out that dinglehopper!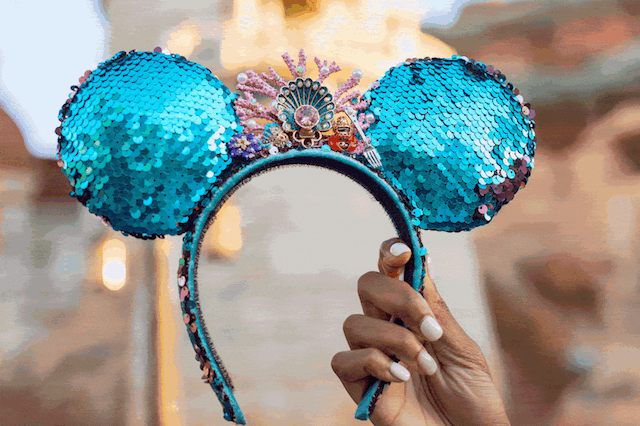 The sequins flip from teal to coral, so it's almost like getting two headbands for the price of one!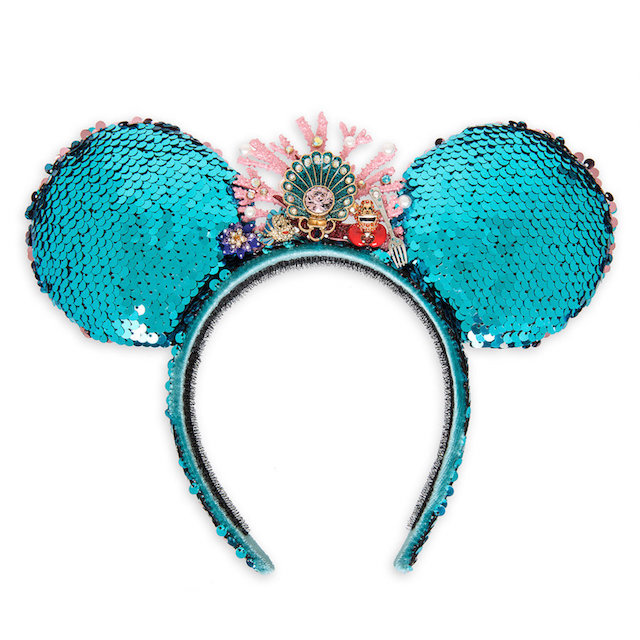 Jewelry
Want thingamabobs? ShopDisney's got plenty! You can shop the jewelry collection starting Friday, February 21 on shopDisney.
Check out these nautical bracelets, necklaces, and earrings. I spy Sebastian, Flounder, and a few more dinglehoppers, along with starfish, corral, and more.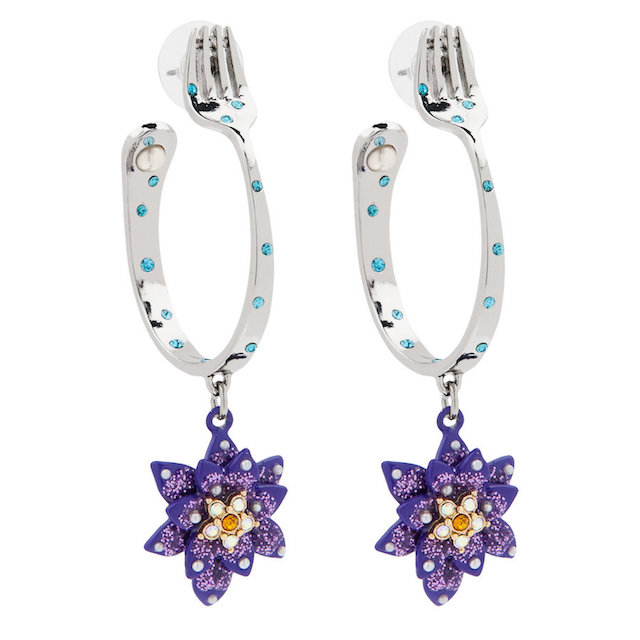 Look at these dinglehopper earrings!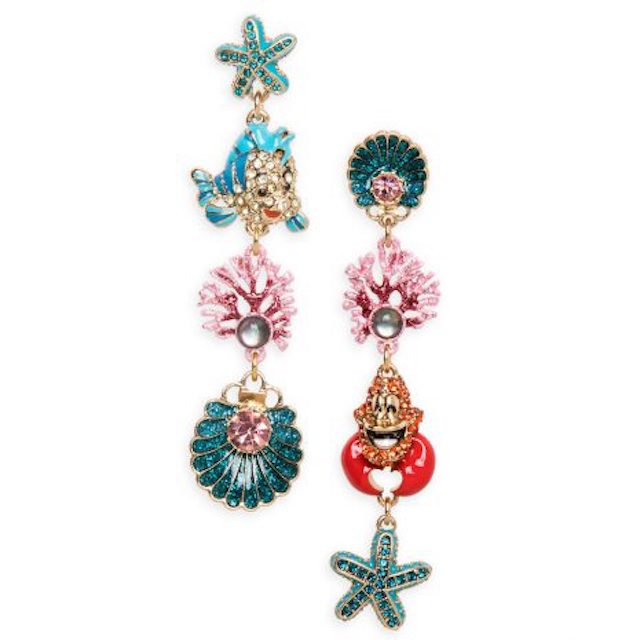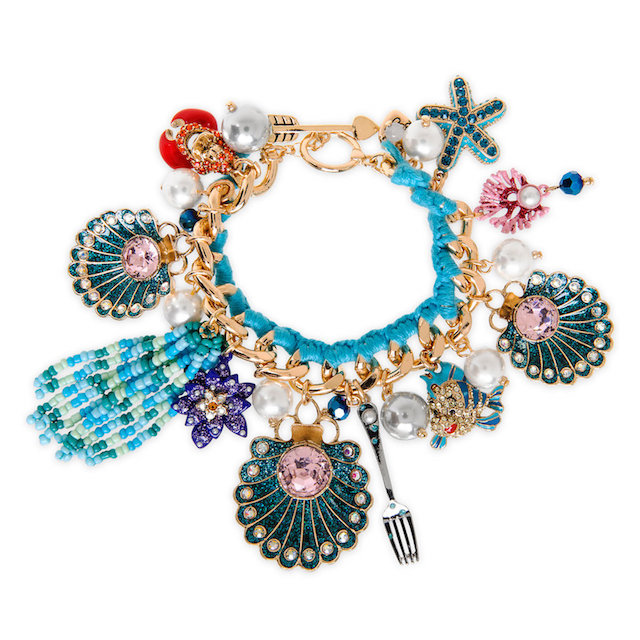 That is a lot of bling!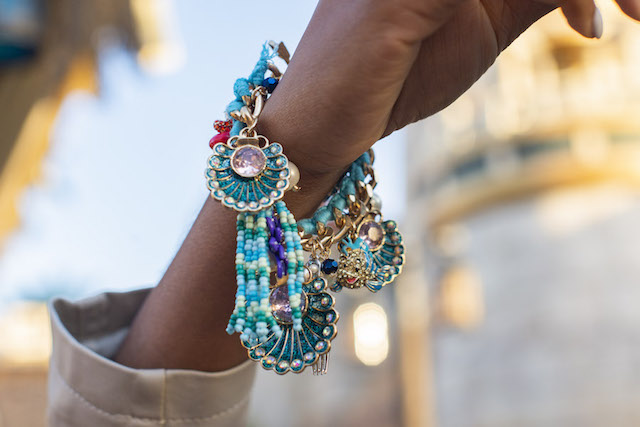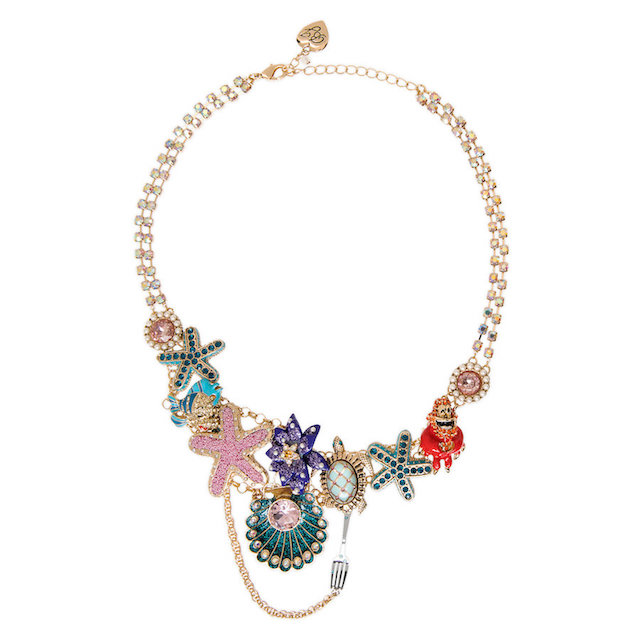 Let's check out what this one looks like on. It seems like a bit much, but it is actually stunning on the model!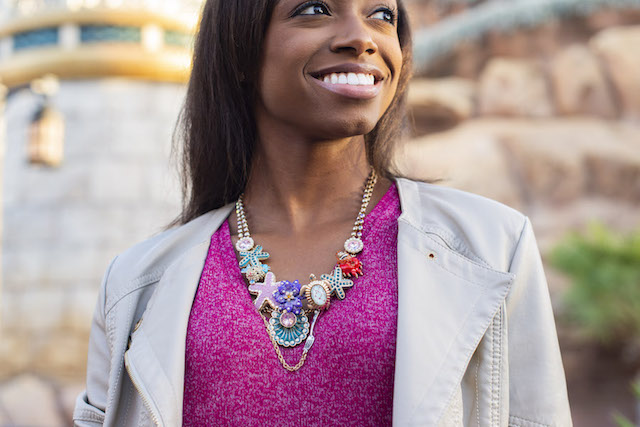 You can meet Betsey Johnson herself this Friday, February 21 at Disneyland Resort! She'll be at the Disney Dress Shop at Downtown Disney District from 2-4 pm.
Can't get enough of the Disney Parks Designer Collection? There is more on the way! Check out this list for upcoming collaborations.
Kevin Rafferty – March 5, 2020
John Coulter – March 14, 2020
Her Universe – April 2020
Joe Rohde – April 2020
Her Universe – May 2020
Cupcakes and Cashmere – Summer 2020
Lily Aldridge – Summer 2020
Bret Iwan – Summer 2020
Alex Maher – Summer 2020
Karlie Kloss – Fall 2020
Vera Wang – Fall 2020
Will you be getting one of these 'The Little Mermaid' inspired thingamabobs? Let us know on Kenny the Pirate's Facebook Page, or join our crew and continue the discussion. We'd love to see pictures of your new treasures!
Jamie Fonseca
Source: Disney Parks Blog