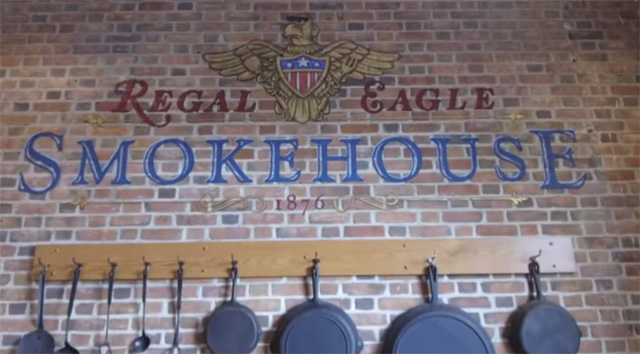 Epcot's newest restaurant, Regal Eagle Smokehouse, opens today, and we have a first look at the inside of the restaurant and some of the dishes!
We have been anticipating the opening of Regal Eagle for months! Located in Epcot's World Showcase, the barbecue restaurant is located where Liberty Inn used to be. Liberty Inn closed earlier in 2019.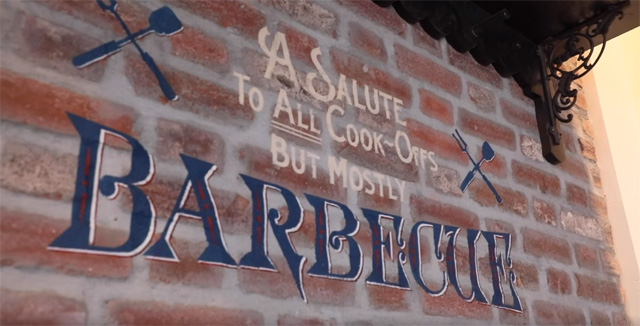 Walt Disney World Cast and Community shared a first look of the inside of the restaurant on its facebook page! We also got to meet two of the Pitmasters who will be responsible for the yummy barbecue dishes!
Disney World President, Josh D'Amaro, and Senior Vice President of Operations, Jim MacPhee stopped by to introduce us to the Pitmasters and give us a peek of the new dishes! Check out the video below:
I am loving the decor! It is simple and gives you the feeling of home with the brick and skillets hanging from the wall! The pig decor and jugs add subtle touches to the overall feel. Plus, Sam Eagle is represented throughout the restaurant! I'm sure he's proud.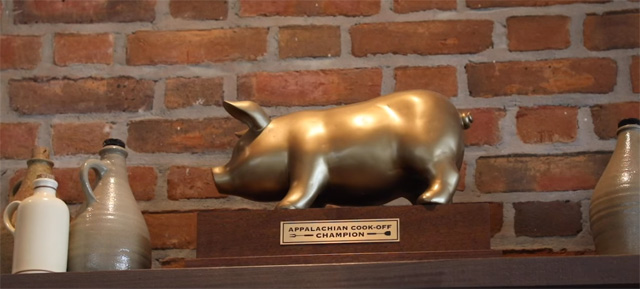 After several delays, the restaurant is ready to open its doors today, Wednesday, February 19! I appreciate them making sure everything is ready for guests before opening the restaurant.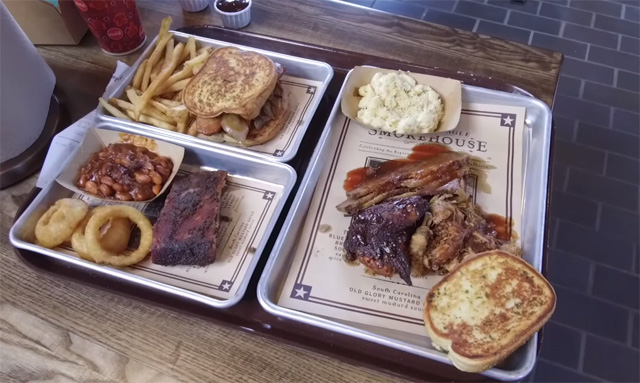 From the dishes that were presented in the video, it looks like all of our favorite barbecue entrees and side dishes will be represented! I am here for the "Salute to all cook-offs but mostly barbecue!" You can check out the full menu with pricing HERE.
I know there is so much to see (and eat) at Epcot! If you just want to stop by for a drink, Regal Eagle has a walk-up bar available so you don't feel like you're missing out. See all the menu items available HERE.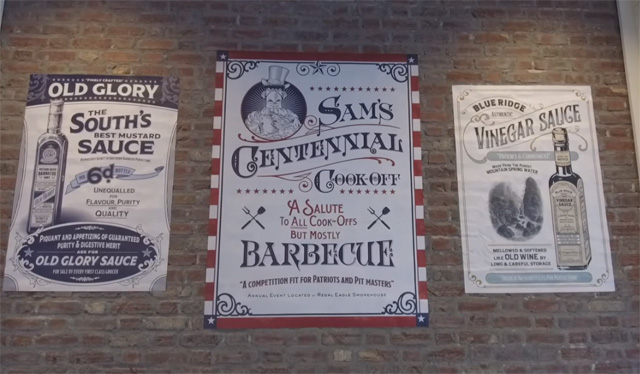 I will be heading to Regal Eagle next week to write a full review of the food and restaurant! What do you want me to try? Are you going to be dining there on a future trip? Let us know what you think over on our facebook page!
-Monica