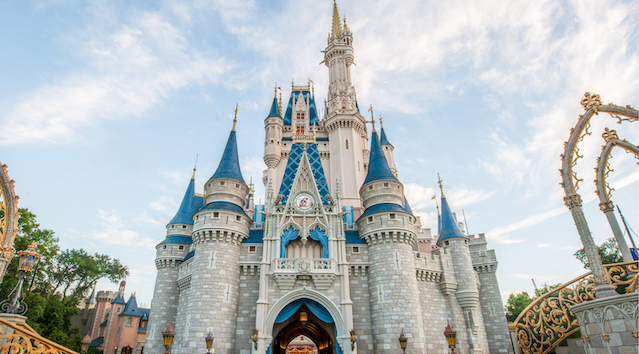 Cinderella Castle is the iconic image associated with the Magic Kingdom. There are a few hidden gems of this beloved princess found in Fantasyland. Do you know how you may be able to ride Cinderella's horse, make a wish in her wishing well, and see her crowned as a true princess? Continue reading to learn more.
1. Cinderella's Wishing Well
In Disneyland, Snow White's wishing well was placed alongside Sleeping Beauty's Castle. Walt Disney World wished to have both the wishing well and the castle to complement one another. This wishing well is located to the right of the castle on the Tomorrowland side entrance.
This is a quiet location to enjoy the beauty of Cinderella's castle. This area is rarely crowded and even offers benches to enjoy the beauty of the area. At certain times throughout the day, PhotoPass photographers will be at this location for pictures.
While at the wishing well, toss in a coin and believe that all of your wishes may come true. The beauty of this wishing well is that all of the money cast in will be donated to children's charities. Not only will you cast a wish, but you will be helping to grant a wish for someone else.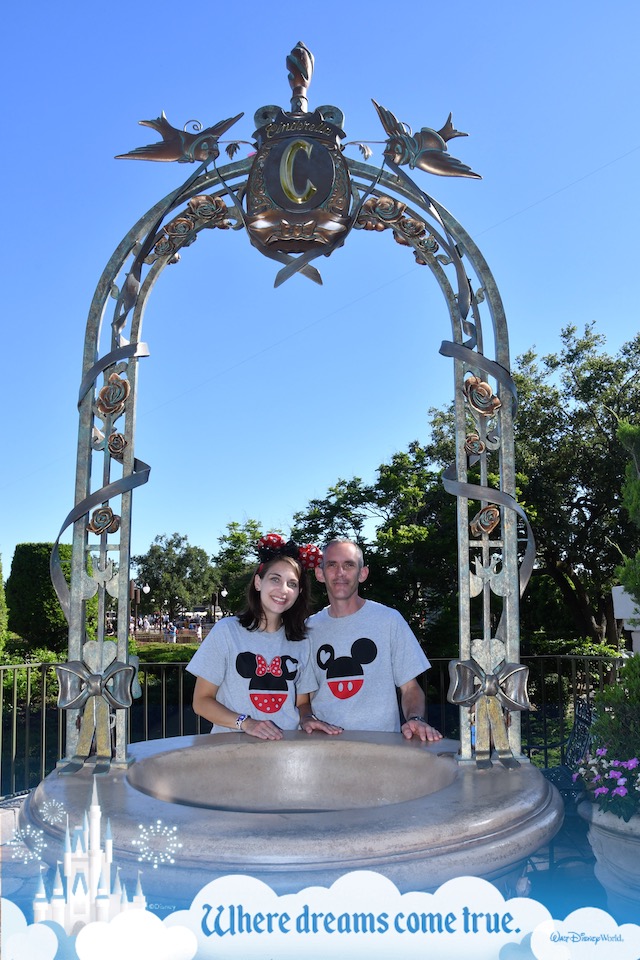 2. Ride Cinderella's Horse
After visiting Cinderella's Wishing Well, head over to Prince Charming's Regal Carousel. Guests may notice that all of the horses on this carousel are painted white. This was planned because most heroes come riding in on a white horse. The vision for this carousel is for each guest to feel as though they are the hero in their story.
If you pay careful attention, you will notice that one of the horses has a gold ribbon painted around its tail. This single horse has been designated as Cinderella's horse. Be on the lookout for this horse during your next visit.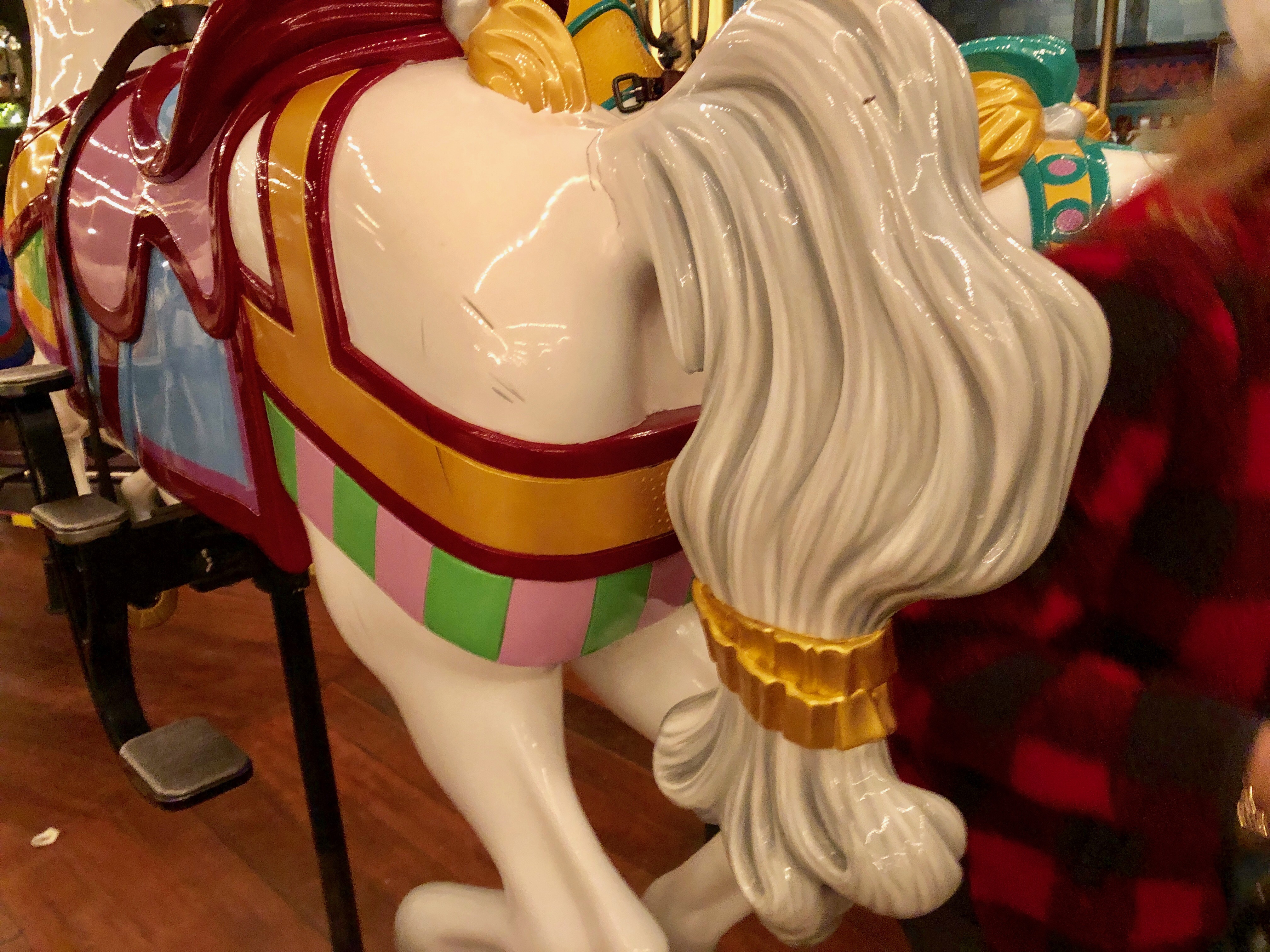 3. Cinderella's Drinking Fountain
Located near the Castle you will find a lovely statue of Cinderella. A dual drinking fountain is located in front of the statue. What is so interesting about this statue is the mural that it is painted behind it. Depending on your height will determine how you see this statue and mural. For adults, when you first see this it will appear that Cinderella is standing with the crown slightly above her head.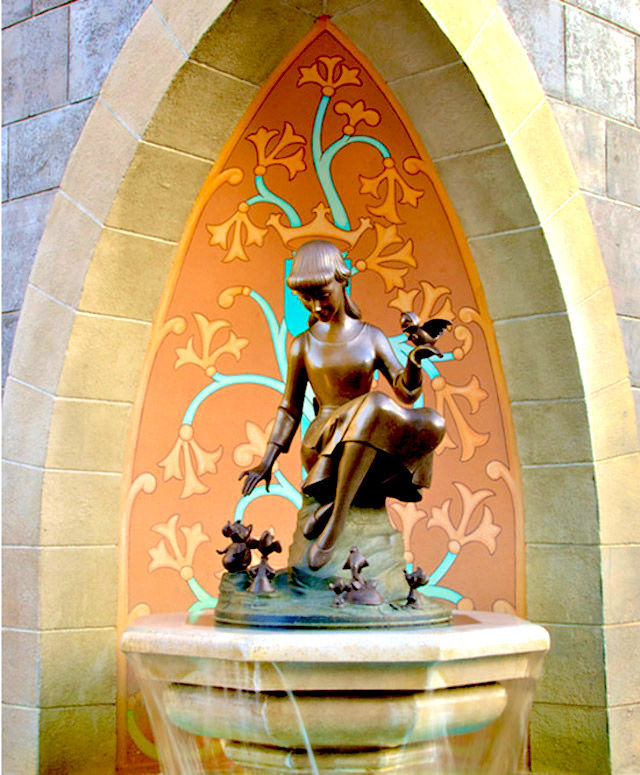 The beauty of this mural comes when you take a drink at the fountain, or if you are at a child's level. When a young child looks, it appears that the crown is resting on Cinderella's head.
Have you and your family visited any of the hidden gems of Cinderella? Do you have any other hidden gems from the Magic Kingdom? Share your tips and pictures on our facebook page. You can also continue the discussion in our Ktp Crew planning group!