While the highly anticipated Regal Eagle Smokehouse has still not opened at Epcot, we have a peek at some more walk-up bar menu items that will be available soon! Read on to see what other items will be available.
The new smokehouse celebrates the regions of American backyard barbecue and craft beers. It will be located where Liberty Inn Restaurant was as a quick-service restaurant.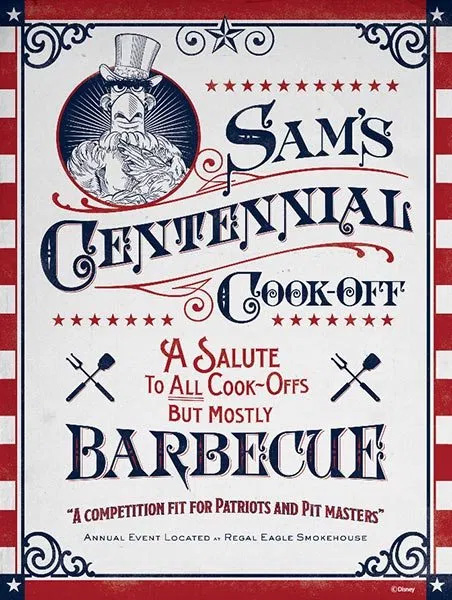 The menu items feature various items such as pork ribs, chicken, burgers, onion rings, and macaroni and cheese.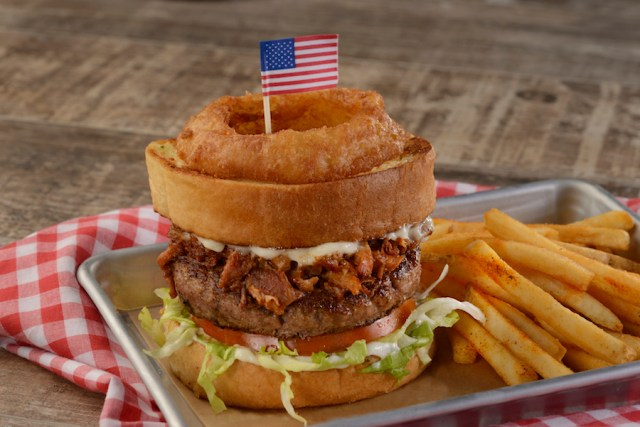 I am already reaching for a nice cold drink to go along with them! Let's see what we can choose from.
NON-ALCOHOLIC SPECIALTIES
BERRY SPARKLER – $4.49
White grape juice, strawberry, peach, blackberry, soda water
FROZEN ICED TEA LEMONADE – $4.99
Frosty blend of tea and citrus
SPECIALTY COCKTAILS
FROZEN MINT JULEP – $15.00
Jim Beam Black extra-aged bourben, citrus, mint
FROZEN CLASSIC STRAWBERRY DAIQUIRI – $14.00
Thomas Tew Rum, Strawberry, Lime
TENNESSEE LEMONADE – $14.00
Jack Daniel's Tennessee Whiskey, Odwalla® Lemonade, Peach
MOONSHINE SOUR – $14.00
Ole Smoky Blackberry Moonshine, Blood Orange, Blackberry, Lemon
TEXAS MULE – $14.00
Tito's Handmade Vodka, Lime, Fever Tree, Ginger Beer
DRAFT BEER AND HARD CIDER (16 oz.)
SAMUEL ADAM'S BOSTON LAGER – $9.25
Boston MA
SPOETZL SHINY RUBY REDBIRD GRAPEFRUIT LAGER – $9.25
Shiner, TX
BELL'S OBERON AMERICAN WHEAT ALE – $9.25
Comstock, MI
NEW BELGIUM FAT TIRE AMBER ALE – $9.25
Fort Collins, CO
SIERRA NEVADA TROPICAL IPA – $9.25
Chico, CA
CIGAR CITY JAI ALAI IPA – $9.25
Tampa, FL
ANGRY ORCHARD CRISP APPLE HARD – $8.75
Cincinnati, OH
ACE SPACE BLOODY ORANGE HARD – $10.50
Sebastopol, CA
WINE ON TAP (5 OZ.)
REATA CHARDONNAY – $10.00
RAINSTORM SILVER LININGS ROSE – $10.00
IMAGERY PINOT NOIR – $10.00
BROADSIDE CABERNET SAUVIGNON – $10.00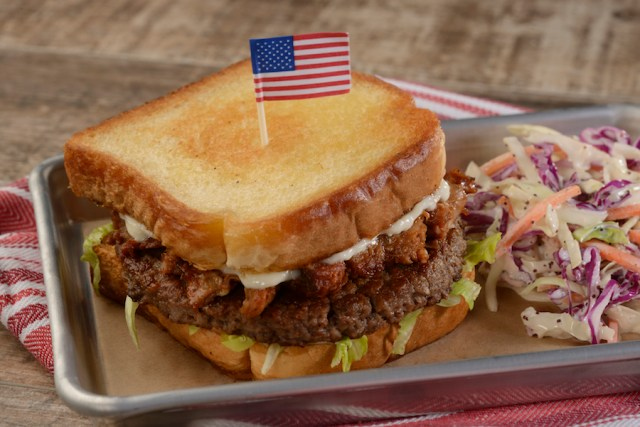 Regal Eagle is one of the few restaurants expected to open soon at Epcot, along with Space 220 and Taste Track Burgers and Fries. Keep checking back here for any details regarding an official opening date!
Are you excited for the new Regal Eagle that will be opening soon at Epcot? Tell us about what food or bar menu items you are looking forward to trying in the comments below or in Kenny's crew on Facebook! You can also share this by pushing the big blue Facebook button below.
Maggie Baltz