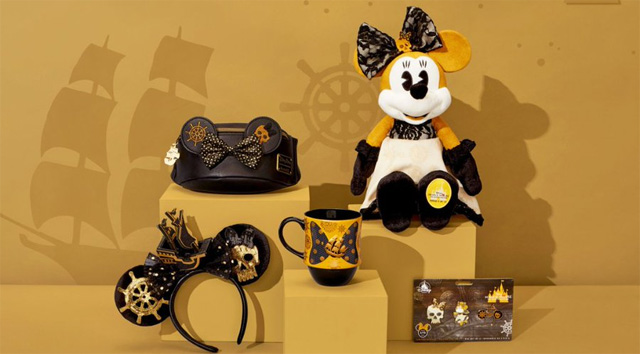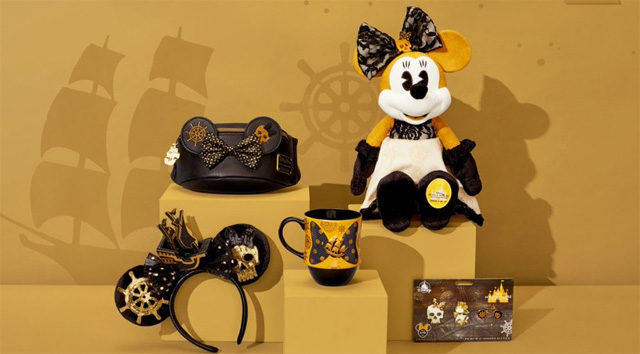 February's collection for Minnie Mouse: The Main Attraction is NOW available! Come check out all the cute Pirate-themed items!
You may remember Space Mountain was the feature attraction for January's collection of Minnie Mouse: The Main Attraction. The collection was so cute, with purple and silver tones featured in the plush, Magic Band, and Minnie ears. Many items also sold out very fast!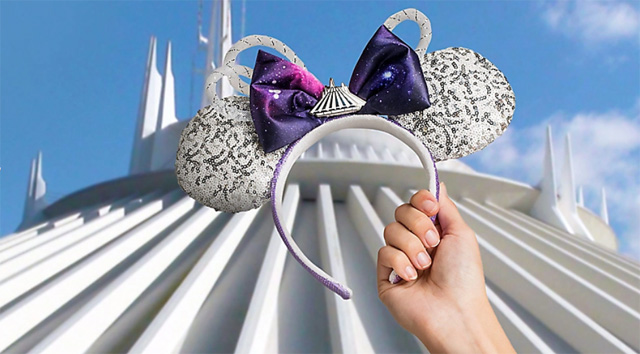 Last month we also got a preview for February's collection, and it sure doesn't disappoint this Pirate Crew!
You can see the black and gold tones throughout the Minnie Ears, mug, and Loungefly bag. Let's take a closer look at each item available to purchase RIGHT NOW on shopDisney, your local Disney store, and inside Disney parks!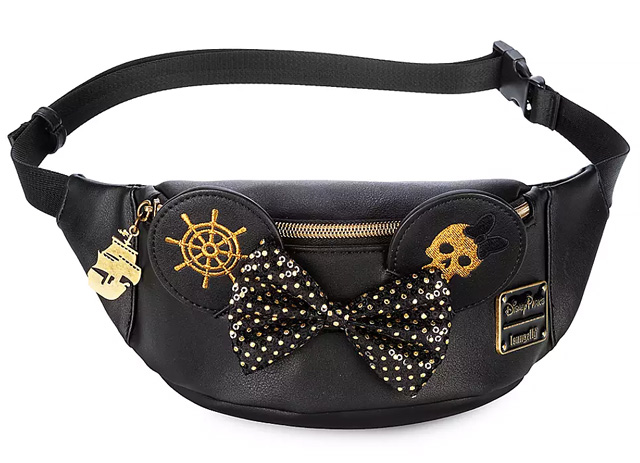 The Loungefly Hip Bag
Last month, a Loungefly backpack was put out as part of the collection. This month we are in for a treat with a Loungefly hip bag. I love carrying these around in the park. They are more easily accessible and don't hurt my shoulders like traditional bags do.
This hip bag is all black with a cute polka dot bow and pirate ship charm on the zipper. It is the most expensive item, priced at $45.00.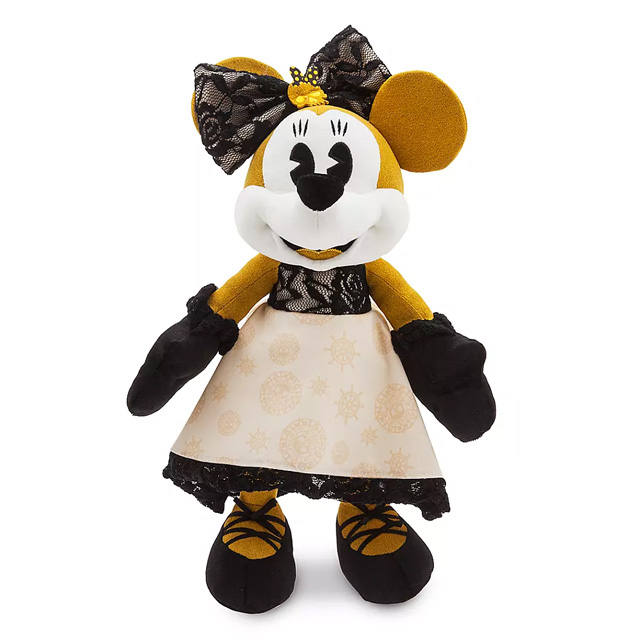 Minnie Plush
Minnie is yellow with white and black accents. Her bow and top look lacy, in true Pirate chic fashion! Her bow is accented with a skull. You can grab her for $29.99.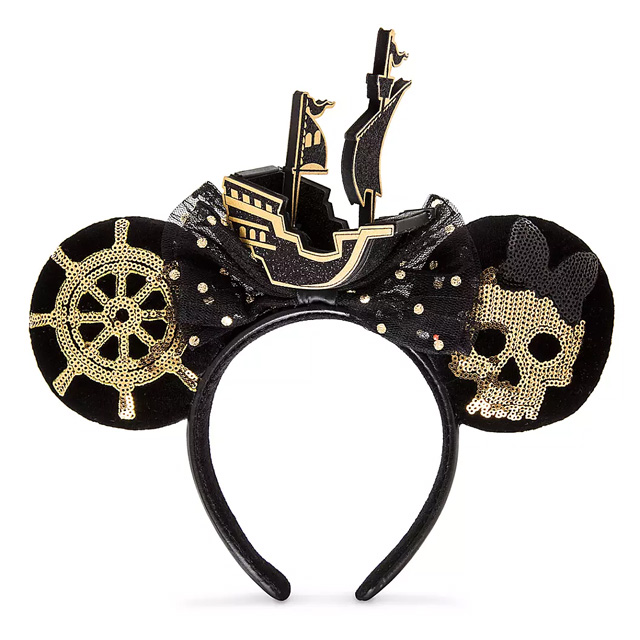 Pirate Ears
The Minnie Ears is my favorite piece from the entire collection! How fun! It is black with a gold skull and helm on each ear. The headband is accented with a bow and pirate ship. Priced at $34.99, this Pirate headband is priced roughly the same as other headbands.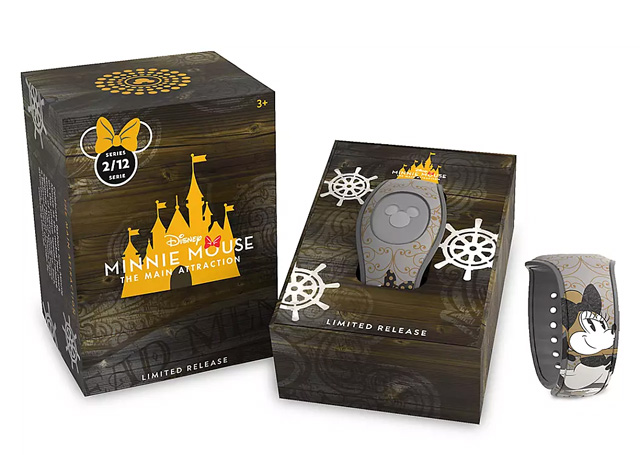 Magic Band
The Magic Band is quite neutral with its all-over gray tone. Minnie is on one side, and a skull wearing a hair bow is on the other. This is priced at $34.99 and would match your Loungefly hip bag and Minnie ears quite nicely!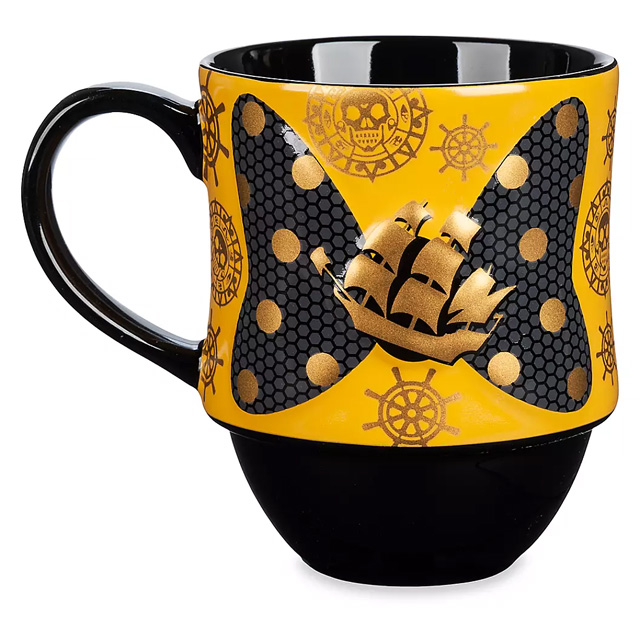 Mug and Pins
The Pirate-themed mug is yellow with a giant polka dot bow. Inside the bow is a yellow pirate ship! Perfect for your morning cup of coffee.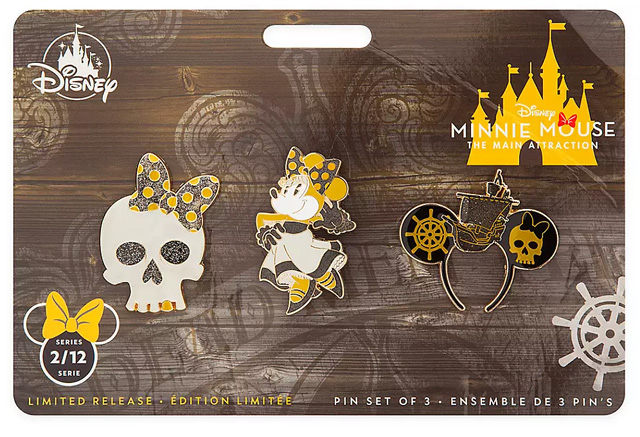 The pins are a set of three and feature a skull with a bow (and a gold tooth!), Minnie ears, and Minnie herself! They are all white, black, and yellow which really pulls the set together.
Both the mug and pin set are priced at $19.99 each!
March Sneak Peek
Just a few days ago we also got a sneak peek for March! I am catching some serious Spring vibes in this Mad Tea Party collection! Just what I need after a long winter!
Each month of Minnie Mouse: The Main Attraction releases on shopDisney.com on the third Saturday of every month. Items can also be found in the Disney parks! Mad Tea Party Minnie will be available on March 21!
Here is a look at the rest of the year! Each month represents a beloved Disney World attraction.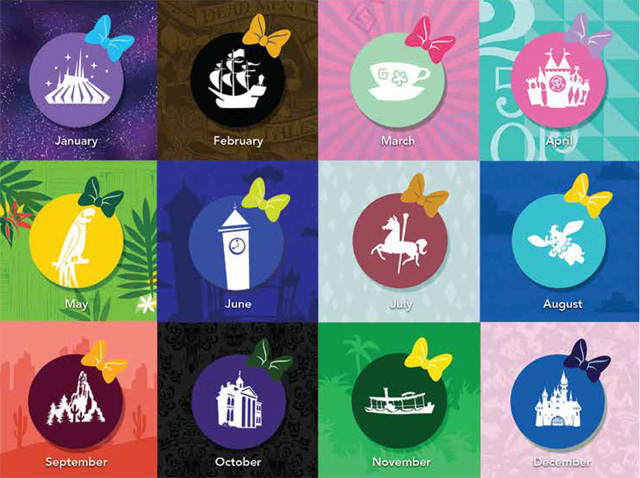 So, tell us: are you purchasing anything from the February collection? What are your thoughts on Pirate Minnie? Let us know on facebook!
-Monica