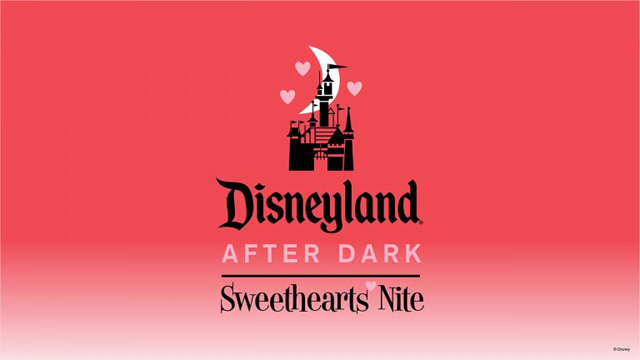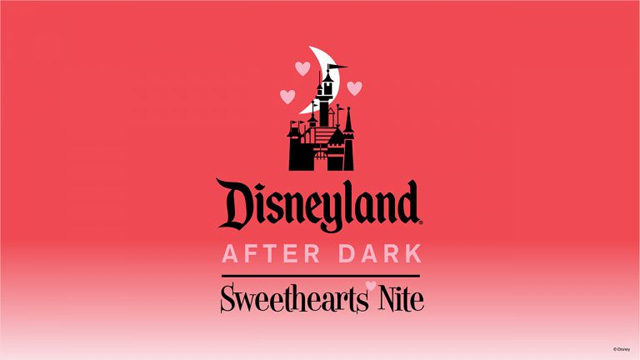 On two nights in February, The Happiest Place on Earth becomes The Most Romantic Place on Earth. Love is in the air at Disneyland After Dark: Sweethearts Nite!
The first Disneyland After Dark event of 2020 took place last night. 80s Nite brought out the totally tubular in guests as they enjoyed a meet and greet with Roger Rabit, Videopolis dance party, and so much more.
Next up, guests will be able to celebrate Valentine's Day at Disneyland with Sweethearts Nite! Unique entertainment, special food, one-of-a-kind photo ops with Disney couples, and collectible merchandise will be offered for guests to enjoy.
The event takes place on February 12 and 13 from 9 pm to 1 am. I hope you already have your tickets if you were wanting to go on February 13 because it is sold out!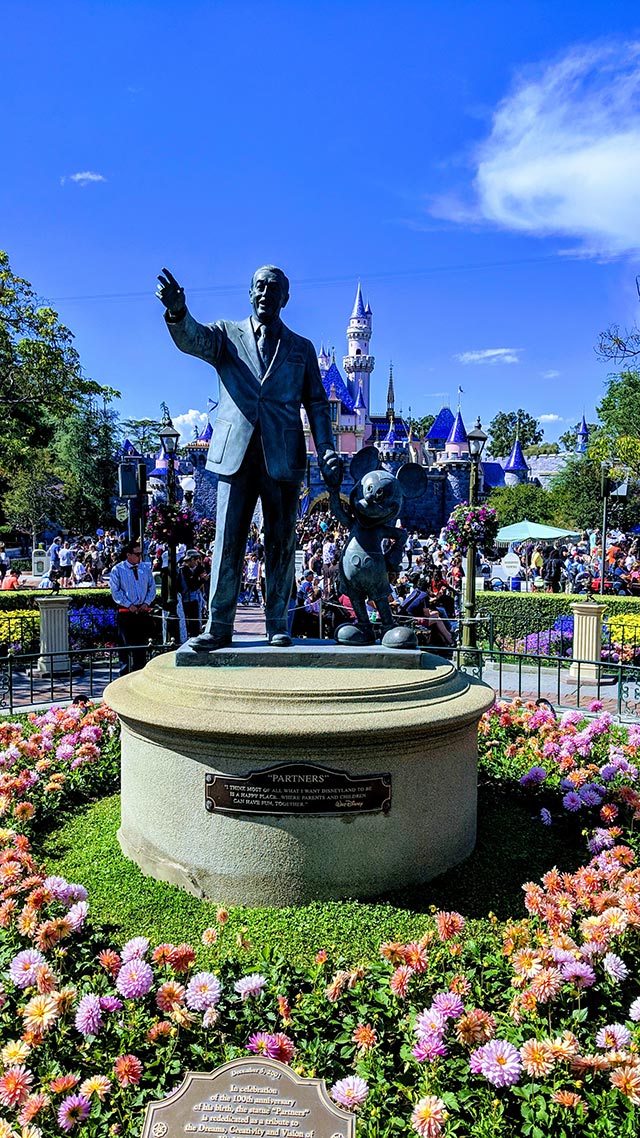 You'll be able to enter the park as early as 6 pm, and when day guests leave you'll enjoy low wait times for all your favorite Disneyland attractions!
Here is what's in store for you and your loved one:
Magical Entertainment
A moonlight cruise aboard the Mark Twain and a love-song themed dance party are just a few of the entertainment options for guests to enjoy. Enjoy a nice boat ride and then go dance with your sweetheart!
For a nostalgic treat, Golden Horseshoe will be transformed into "Tempus Fugit Celebration," paying tribute to Walt and Lillian Disney's 30th anniversary party held just four days before Disneyland Park opened in 1955 (presented by D23: The official Disney Fan Club).
All the heart eyes. I am swooning already!
Character Couples
Is Sweethearts Nite even complete without meet and greets with your favorite Disney sweethearts?! Princess Tiana and Prince Naveen, Hercules and Megara, Mickey and Minnie, and other couples will be available for you to grab some photos with!
Royal Princess Ball
Waltz beside the world's best-loved Disney couples at a glitzy royal ball, featuring Aurora and Prince Phillip, Jasmine and Aladdin, Cinderella and Prince Charming, and others!
This sounds like so much fun! If you go to Sweethearts Nite please report back afterward and let us know how you like the ball!
Special Food
Yummy themed food like Pucker Up Churros at the Tomorrowland cart, Sweet Cherry-Nova milkshakes at Galactic Grill will be available to purchase at Sweethearts Nite.
At Plaza Inn, the Sweethearts Dining Package will feature a three-course prix fixe meal of Spaghetti and Meatballs plate, Caesar Salad, Herbed Breadsticks, Cannoli, and Beverages. Reservations are recommended and will be available to book on Disneyland.com starting Feb. 7.
Photo Opportunities
Photo backdrops featuring sweet scenes from Disney films like "Lady and the Tramp," "Tangled," "WALL-E," and others will be available for you to document your special night! Of course, your photos will show up in your My Disney Experience app with PhotoPass.
Sweetheart Merchandise
Commemorate the occasion with special event merchandise. A lightweight Sweethearts Nite hoodie and two-piece limited-edition sweetheart pin set – designed to share – will be available.
If you are looking for the perfect Valentine's Day gift for your sweetheart, head to Emporium for beautiful fine jewelry at the Crislu trunk show. Here, you will meet the designer, Amireh Parstabar, and receive a free gift with purchase.
To check out all the Disneyland After Dark events happening this year, head HERE.
Will you be attending Sweethearts Nite at Disneyland? Let us know your plans over on our facebook page! You can also join the KtP Crew and share your experience after the event!
-Monica S.