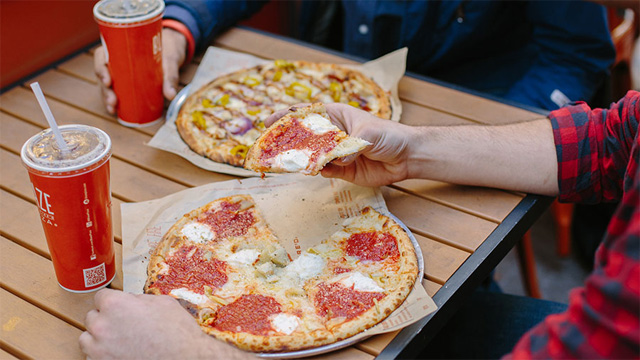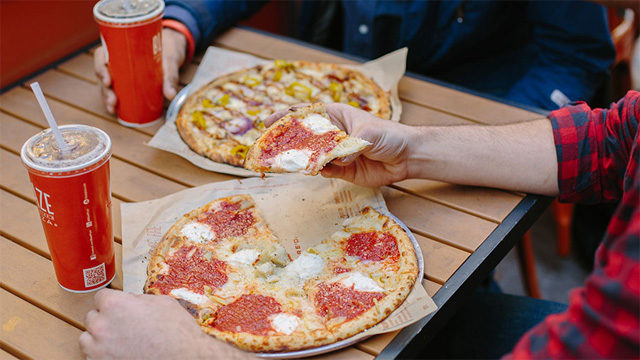 Blaze Pizza now offers online ordering! However, online ordering is different than mobile ordering. Read on for details!
Blaze Pizza has some of the best pizza in all of Disney World! Located in the Town Center, it is an extremely popular restaurant for guests visiting Disney Springs, and they have now made it easier to get your order!
Blaze Pizza has rolled out its online ordering service on its website. This allows you to order ahead of time and skip the waiting! All you do is place your order and then head to the restaurant when your order is ready.
Because of its popularity, there are usually long lines to order Blaze Pizza. Now you can skip the line!
Please note: This is NOT the same as mobile ordering. You cannot order your pizza from the My Disney Experience app.
To see how mobile ordering works on My Disney Experience, go HERE. It is a very convenient way to grab your food because it reduces all the waiting.
How to Order
Use the Blaze Pizza app OR the Blaze Pizza website
Find the Lake Buena Vista location. This is what they call the Disney Springs restaurant.
Order your pizza. You can choose from signature pizzas or create your own! Grab a salad or dessert to complete your order.
Head to Blaze Pizza and pick up your order! If you use your dining credits, it will just deduct from your account and show the running total.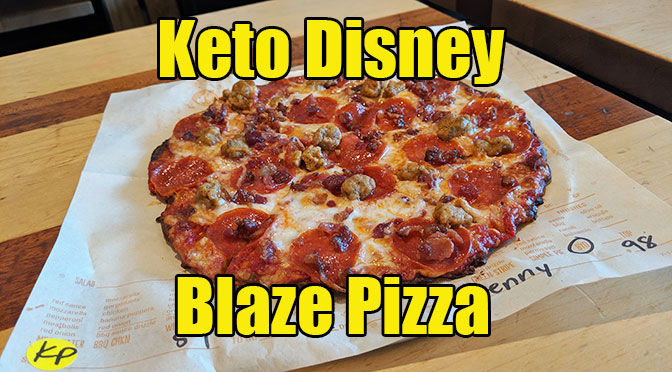 Blaze + Keto
Kenny recently wrote about his experience ordering a Keto-friendly pizza from Blaze Pizza. Since they use quality ingredients low-carb crust, Blaze Pizza would be a good restaurant to grab a pizza if you have certain food restrictions.
He wrote all about his experience HERE.
Do you love Blaze Pizza? Will you try online ordering on your next visit? Let us know on Kenny the Pirate's facebook page. You can also join our KtP Crew and share your review!
-Monica S.