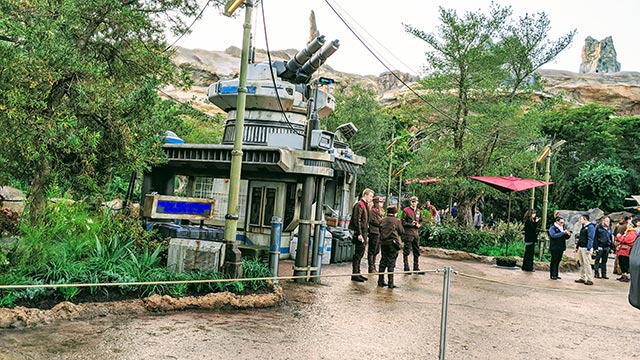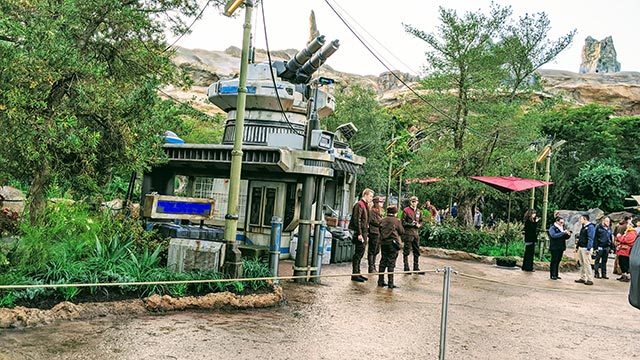 The return window for Rise of the Resistance is still currently two hours. Read on for details straight from Kenny, who is at Hollywood Studios today!
If you have been on the internet the last day or so you may have seen reports that Rise of the Resistance's return window was shortened from two hours to one hour.
The process for the virtual queue system at Disney's Hollywood Studios is after you get your boarding group you are able to tour the park as usual. You can even leave the park if you want to.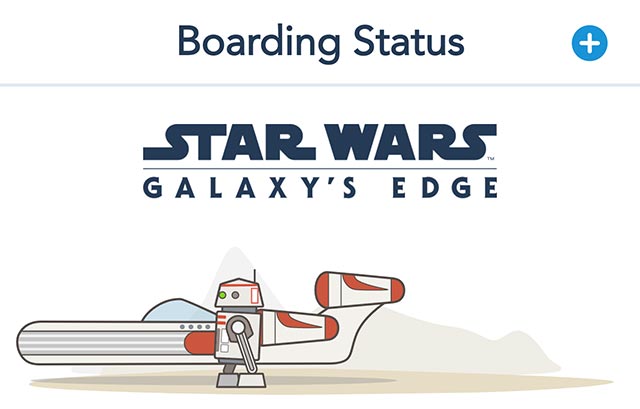 When your boarding group gets called, you have a return window. The return window is the amount of time Disney gives you to get back to Galaxy's Edge and tapped in to experience the attraction.
The return window has always been two hours. For example, if your boarding group gets called at 3:54 p.m. you have until 5:54 p.m. to return to Galaxy's Edge.
Trust the Pirate
Kenny is at Hollywood Studios today to verify this for all of us. He entered the park a little after 6:00 a.m. for a 7:00 a.m. opening and got his boarding pass. He received boarding group 45.
At approximately 11:20 a.m. he received the notification on My Disney Experience that his boarding group was ready to load. As you can see in the photo below, it says:
"It's time! Head to the Star Wars: Galaxy's Edge entrance on Grand Avenue by 1:20 p.m."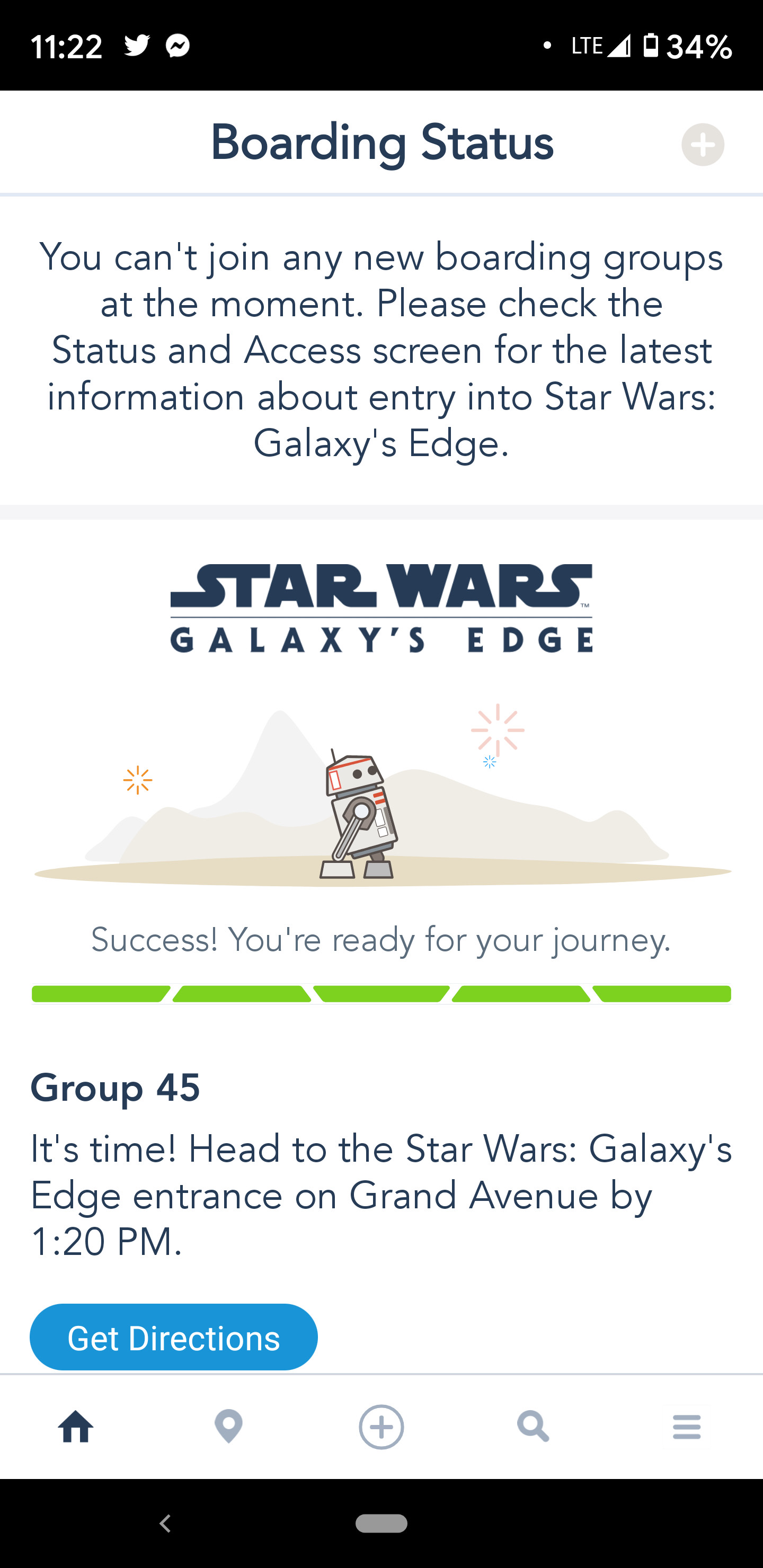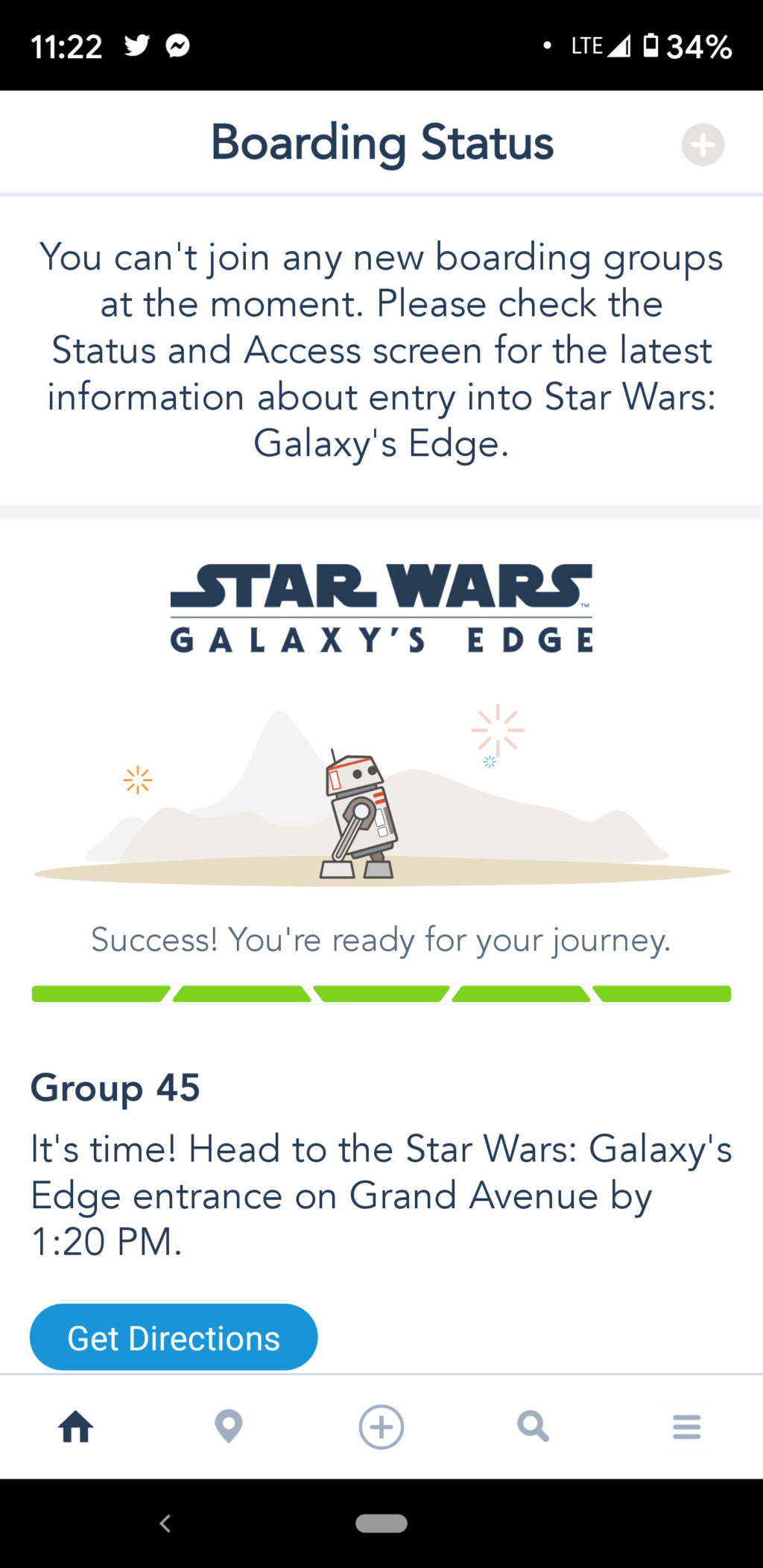 Kenny even went as far as talking to a Cast Member at the ride. The Cast Member said, "Please shut down the myth. It is TWO hours to board."
There you have it. As of today, January 27, the return window is still 2 hours.
Of course, we know Disney can change the virtual queue process at any time. We have seen this done before. They have added backup boarding groups and have evened out the playing field by not allowing anyone to get a boarding group until official park opening.
It is totally possible they may shorten the return window in the future. However, Kenny is there today testing this for us. He received a two hour return window.
We will keep you all updated if anything changes with this process.
How do you feel about the two hour return window? Do you like it or would you rather have one hour? Let us know over on the facebook page.
-Monica S.