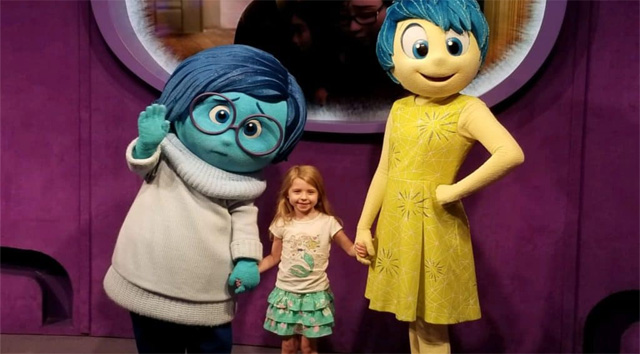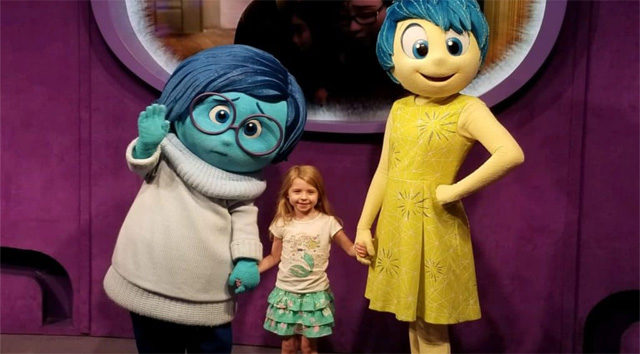 While on one hand, I'm joyful about the new changes coming to Epcot, on the other hand, I have extreme sadness over some things that have been changed, including the Joy and Sadness meet and greet.
What was once a joyous family tradition character meet will now no longer be a possibility as Sadness has been removed from the Joy and Sadness meet and greet.
Read details about this change and where Joy will meet HERE.


My daughter has loved the movie Inside Out since its release in 2015 and the added character meet at Epcot in 2016. The meet has been a must-do for her ever since she first met them in 2016 just shy of her 4th birthday.
To be quite honest it has been my favorite character interaction as well. The two always took their time with her and had long "playtimes" before they posed for pictures. It's what made the sometimes hour-long wait so worth it.
We never felt rushed by the characters or the Cast Members, as is the feeling with some character meets where you really feel like they're pushing you along.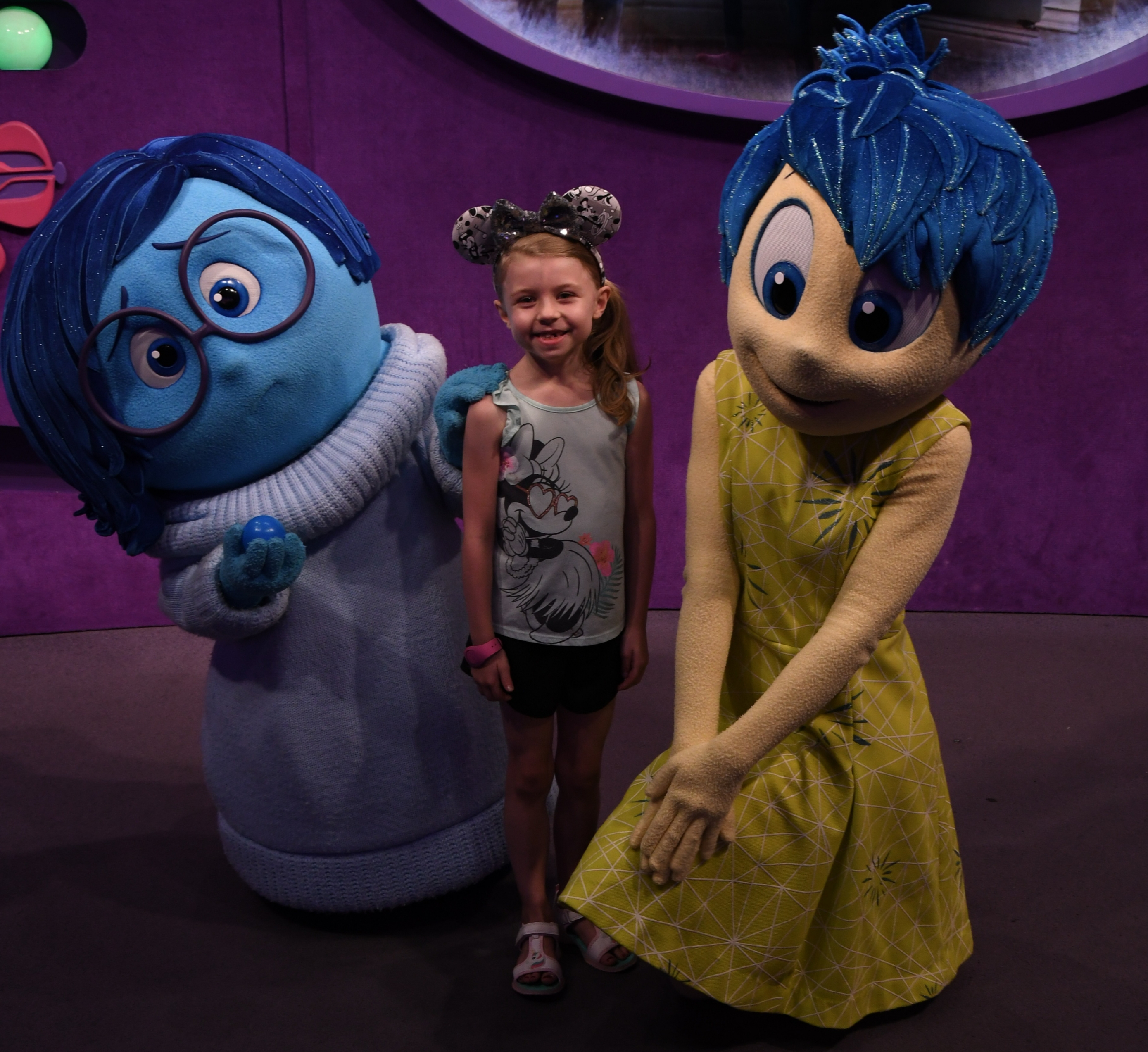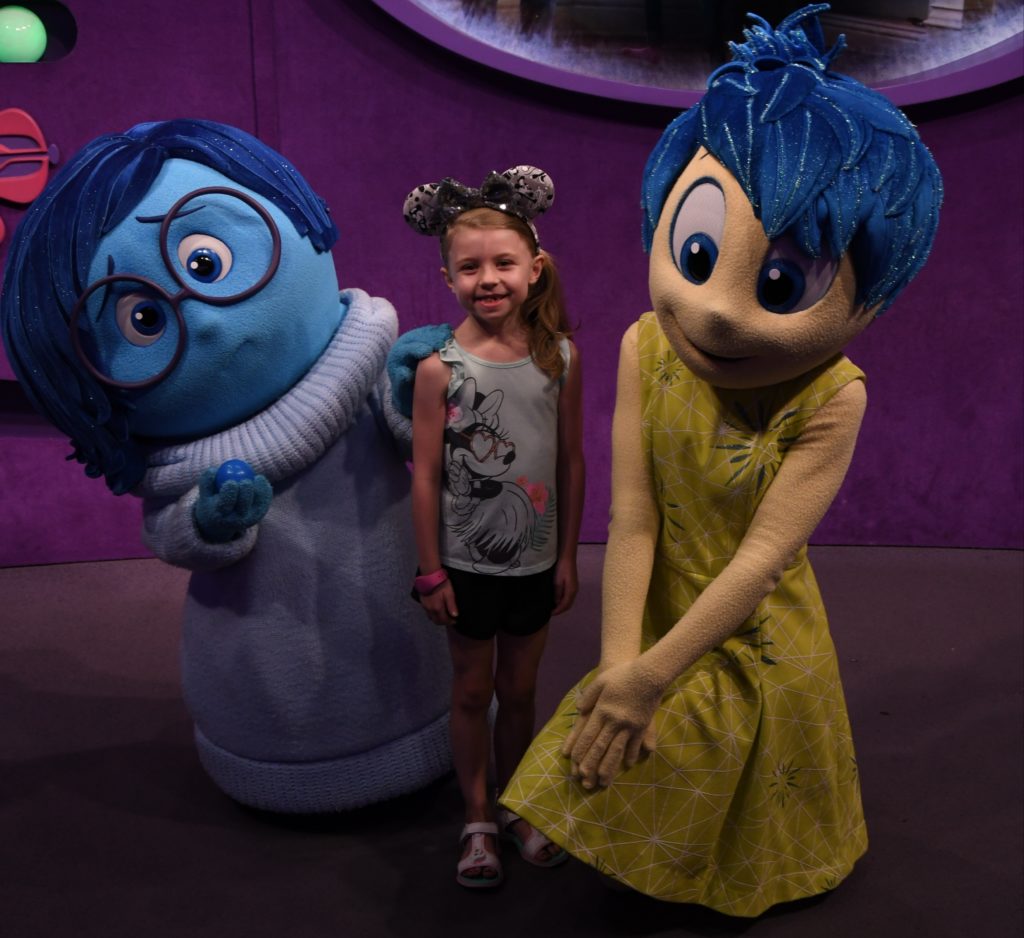 For the first couple of meets in 2016 and 2017, she was young and still a bit shy with meets.
In 2018 at 5yrs old was when she started getting not only braver with meets but wanting to be more creative with their "playtime". You could say that Joy and Sadness were my daughter's first "character challenge" so to speak.
So that year we came across a larger sized Little Golden Book of Inside Out at our local Half Price Books. She was beginning to like and understand character autographs more now that she was at the age she could read.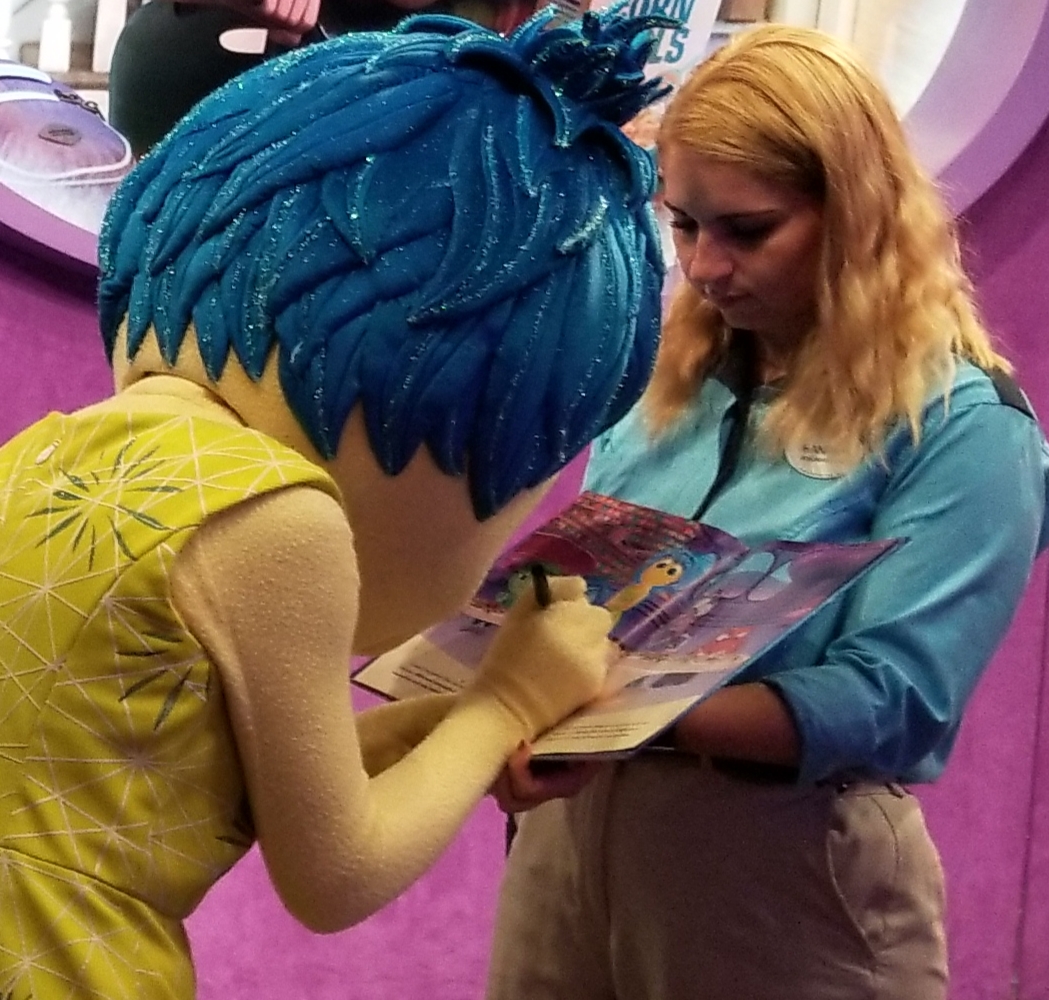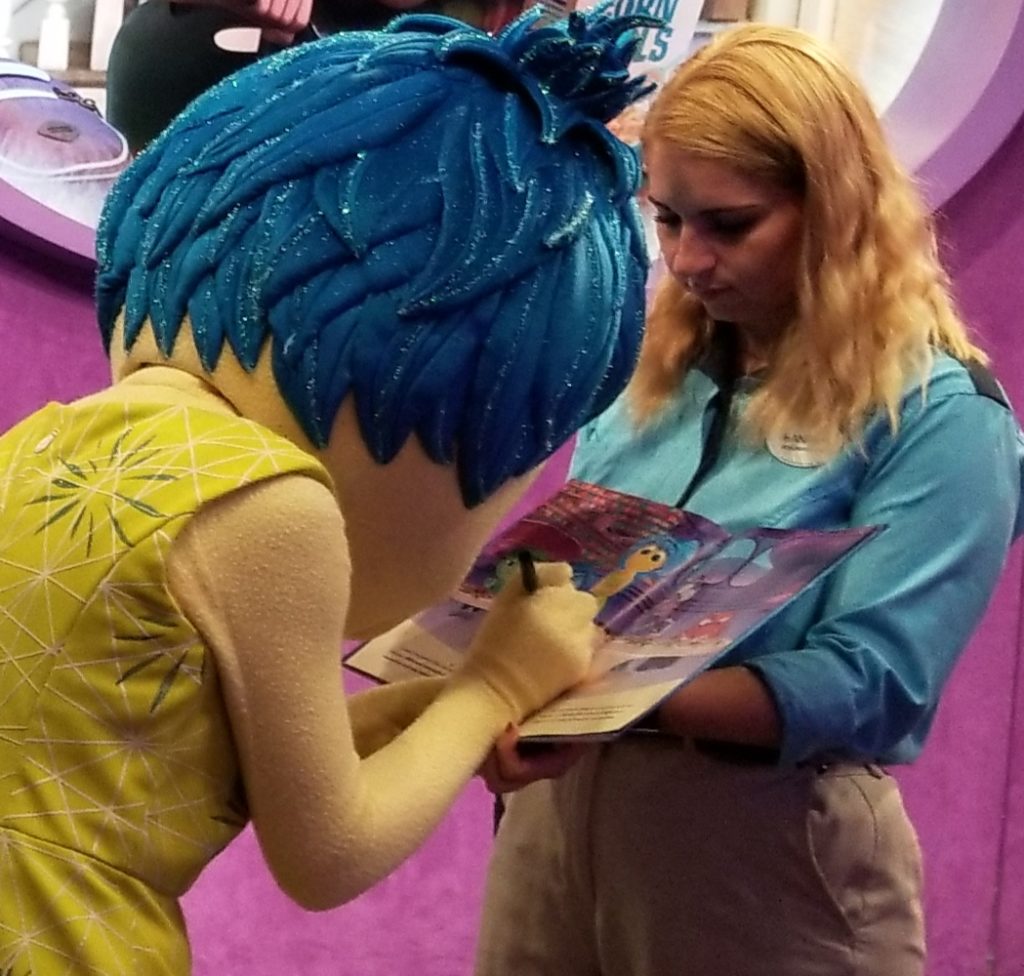 Finding this book came from disappointment at the characters not being included in the Disney Junior Encyclopedia of Animated Characters at the time of our previous trip in 2017.
It was perfect! They loved that she had their book and it enhanced their "playtime" so much more! We now read this book often and she loves seeing their autograph each time and remembering their meet! Yellow happy core memories!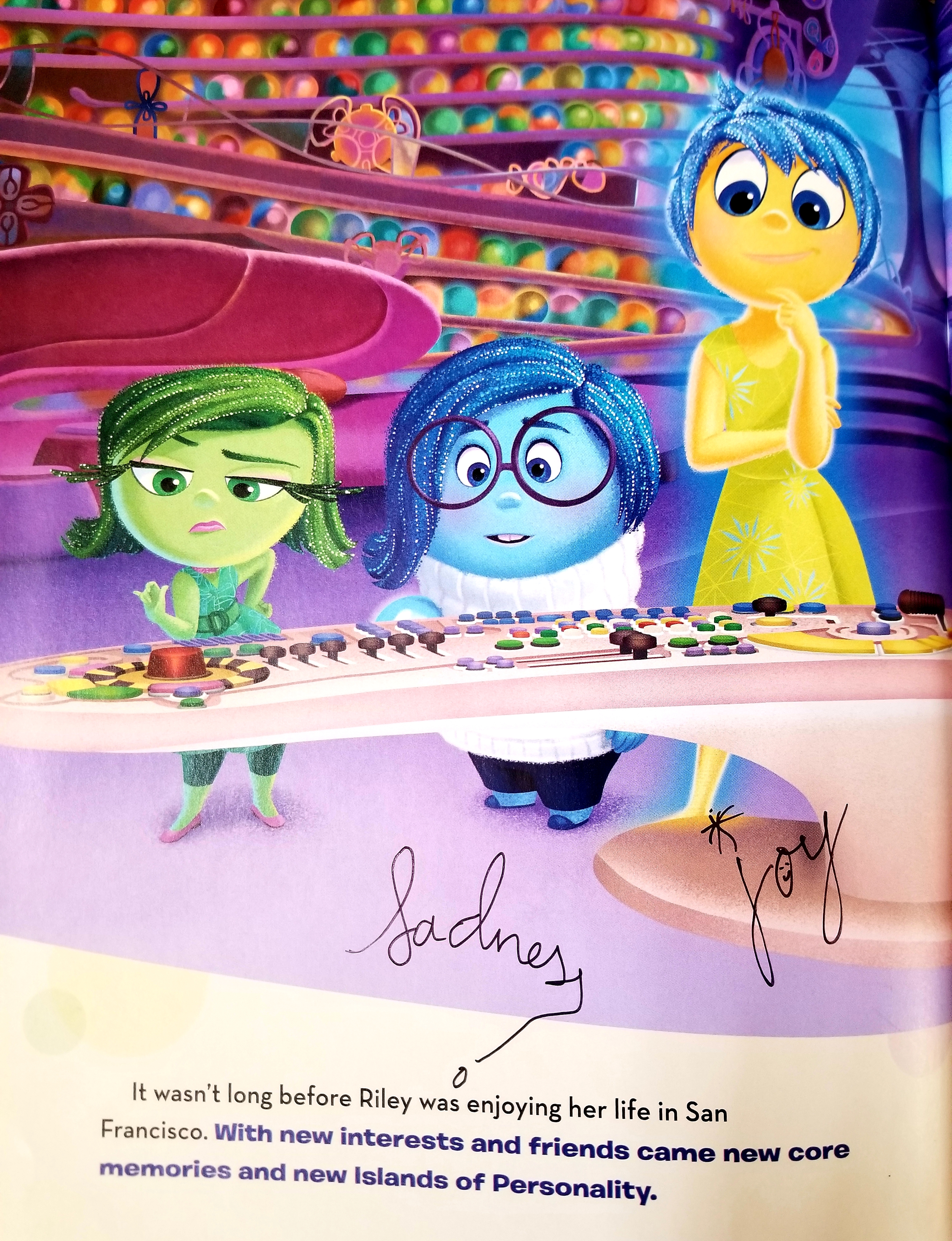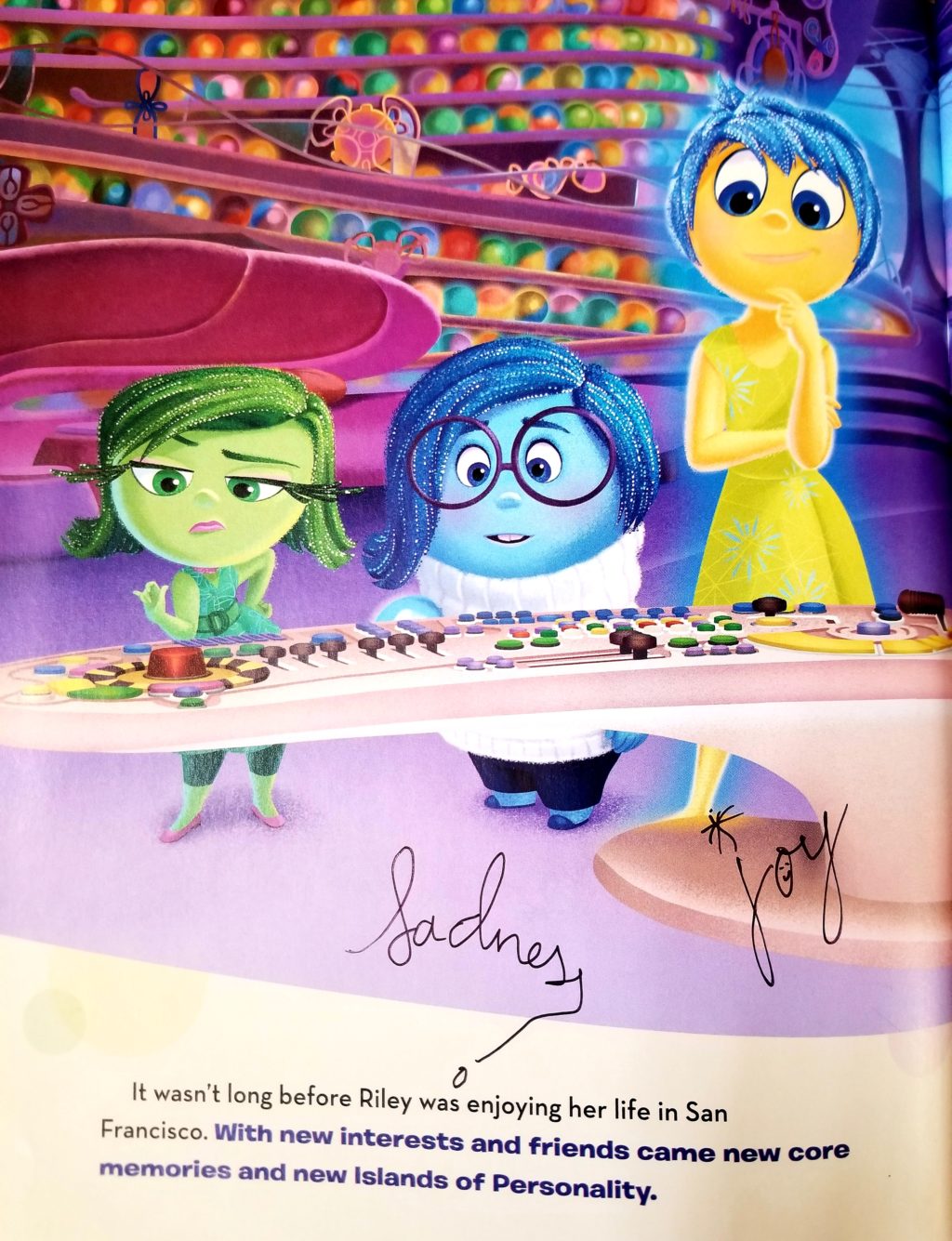 Fast forward to the summer of 2019 and our most treasured happy core memory ever! My daughter had a creative idea to take memories to Joy and Sadness (a blue ball and yellow ball from her ball pit at home).
A blue ball for Sadness (sad memory) and a yellow ball for Joy (happy memory). She was so beyond excited to give them these!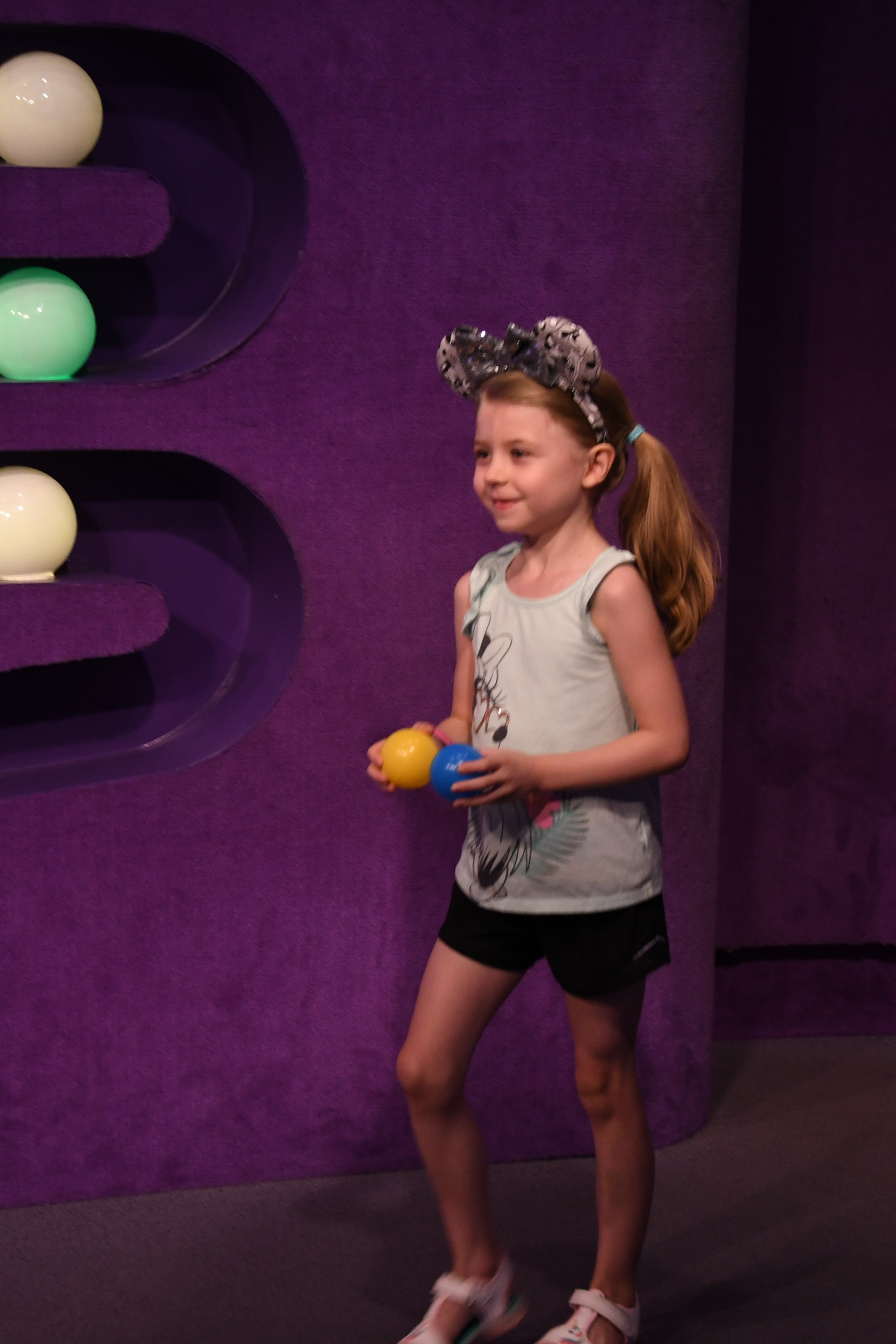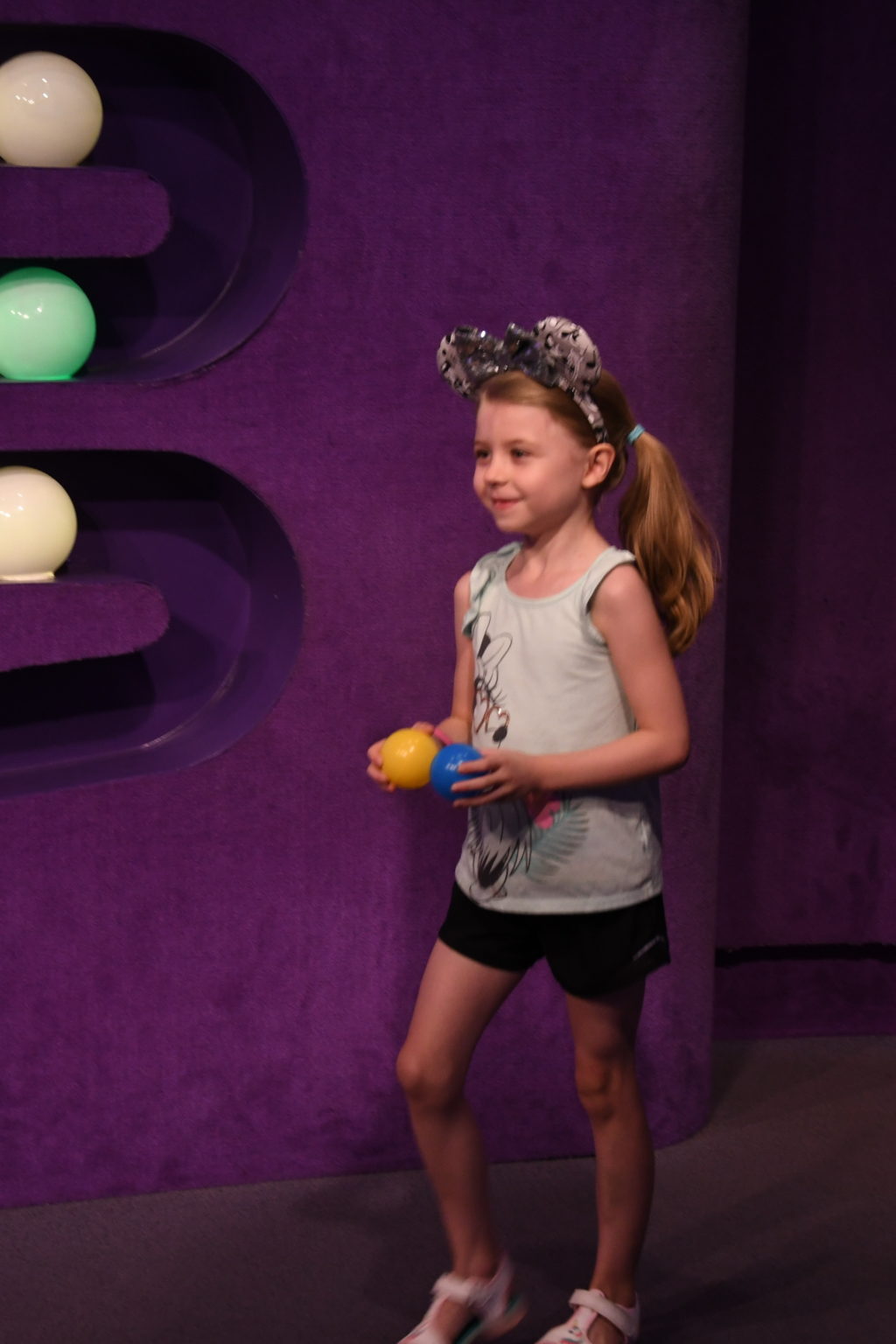 It was a hit! Even Sadness had some "joy" at seeing her blue memory ball! She tried to take Joy's yellow ball but was quickly stopped! It was just such a fun interaction!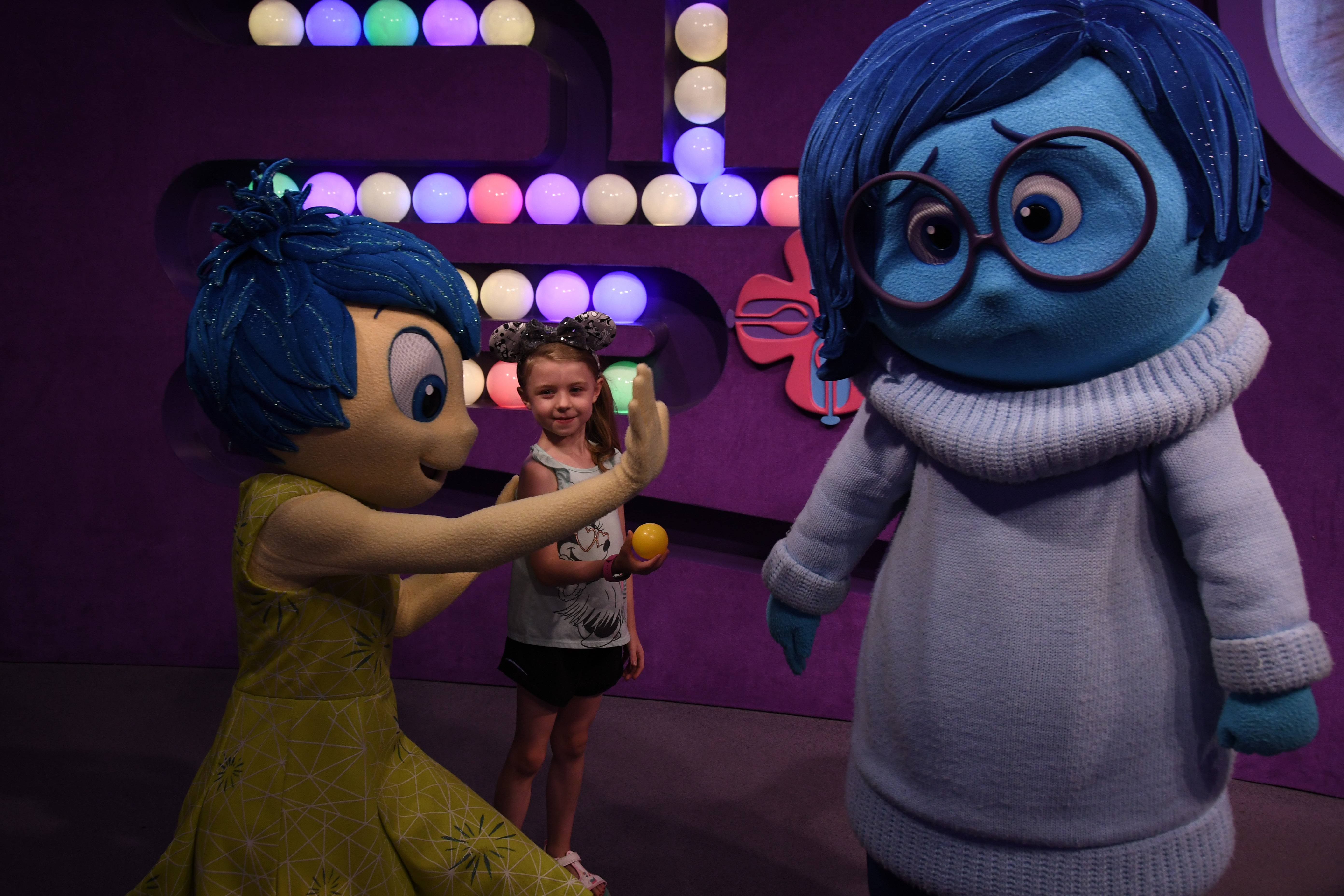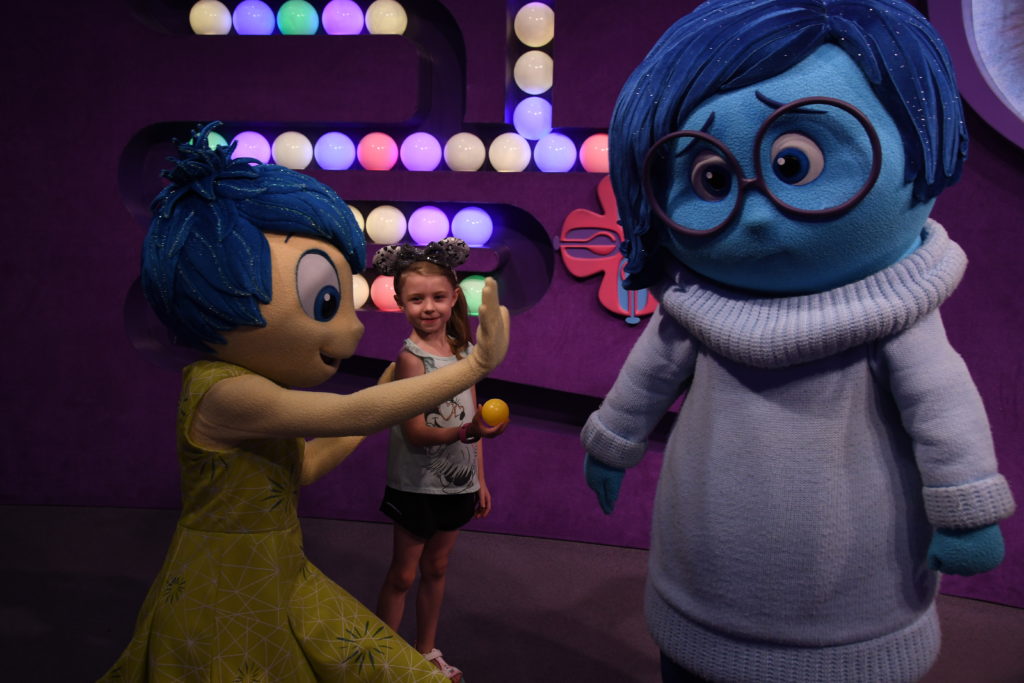 Check out the video I took of this interaction:
My daughter loved every second of her "playtime" with Joy and Sadness and talks about it all the time. The attached video actually only shows the first minute of their probably 15-minute long interaction!
I don't have the heart to break the news to her that there won't be a meet with the two characters again this year, and that it is just Joy meeting in a new location.
I still want those core memories to remain yellow (happy) for her.
It just won't be the same without Sadness. Disney is contradicting the whole point of their own movie as the moral of the story is that each emotion is needed. Each has a purpose. Life needs more than just joy.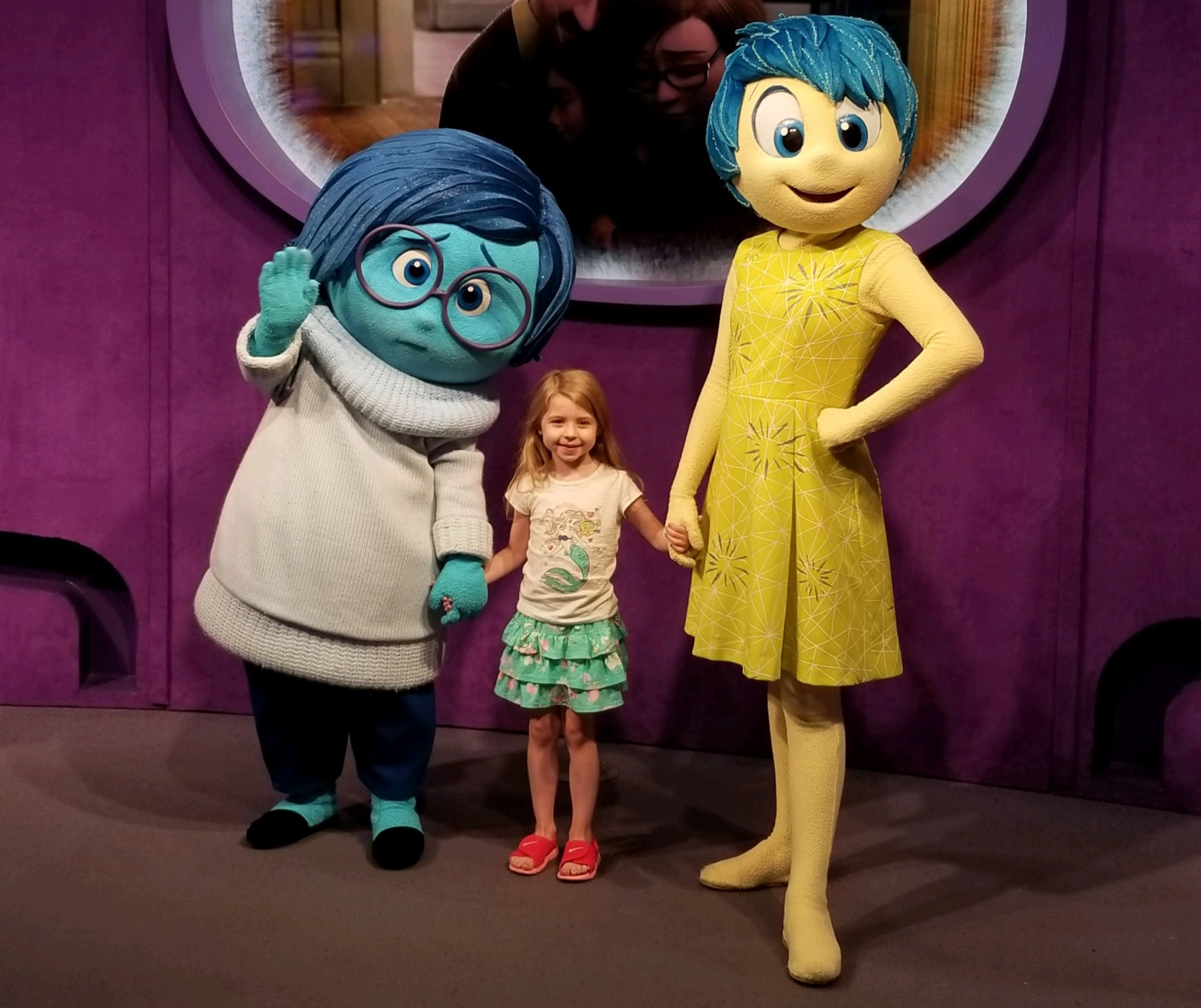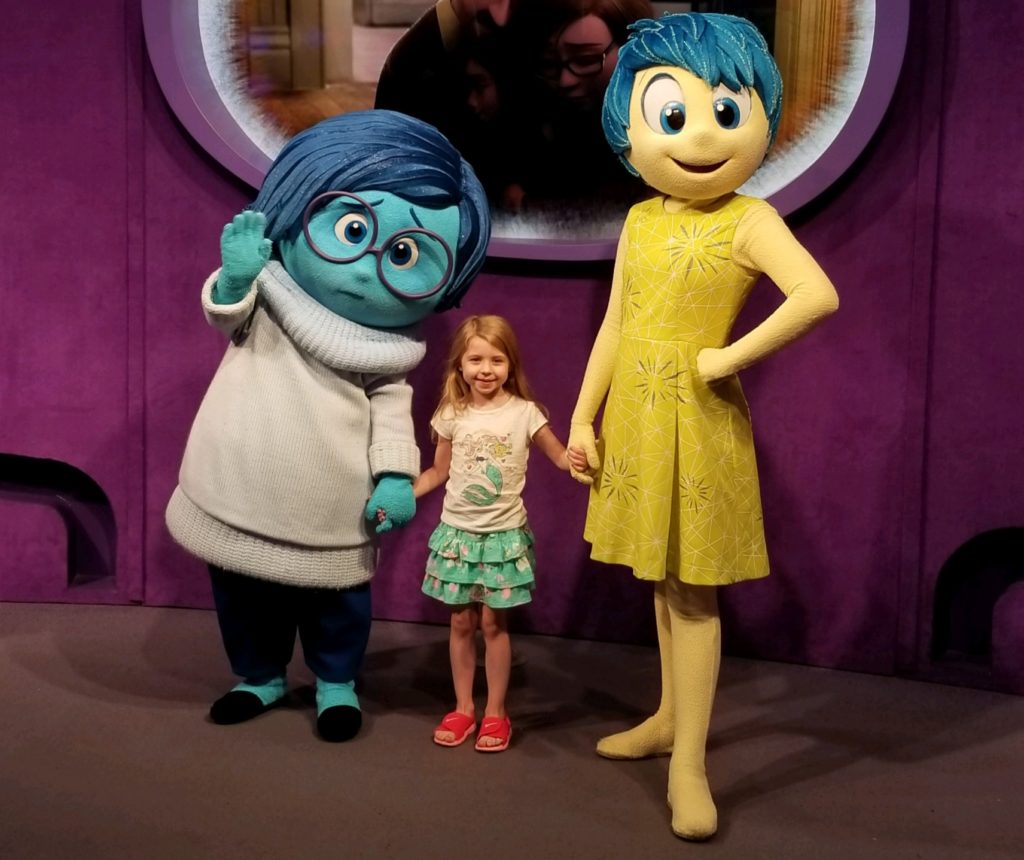 Is there a character (or characters) that no longer meet that you miss interacting with? Share your story by commenting on the facebook page! You can also join the KtP Crew and share there as well.
Amanda Wesche