Lots of changes are happening at Epcot. Not only have we received a new, temporary night time show, but Epcot Experience is open for guests. What can we really learn from this experience?  One of them may shock you a bit.  – KtP
[the_ad id="41782″]
Epcot Experience is located in the Odyssey Events Pavilion. Guests can see and learn about the new exciting details for the future of Epcot.  Along with celebrating the future of Epcot, this experience also celebrates it's past and present.
[the_ad id='41523′]
Here's 6 things I learned from visiting the Epcot Experience
1. They are selling some pretty cool t-shirts at the experience.
Okay, this isn't exactly breaking news, but I actually like the t-shirts that are for sale at Epcot Experience.  I think they did a great job with these concepts that touch the history of Epcot.  I can see myself owning one or tow of these.

2. The projection mapping technology show and 360 degree video presentation are amazing!
The model that Disney built for the experience is a flat gray model with lots of little details.   Many of those details are added as artist concepts and won't appear in the actual builds.  For example, the giant rainbow at Journey into Imagination and the huge balloons in Cherry Tree Lane are not supposed to actually appear.  The projections really bring the short experience to life and the video on the wall is crisp and clear and keeps moving constantly to keep you engaged.
3.  Moana's Journey of Water will be beautiful and oddly out of place.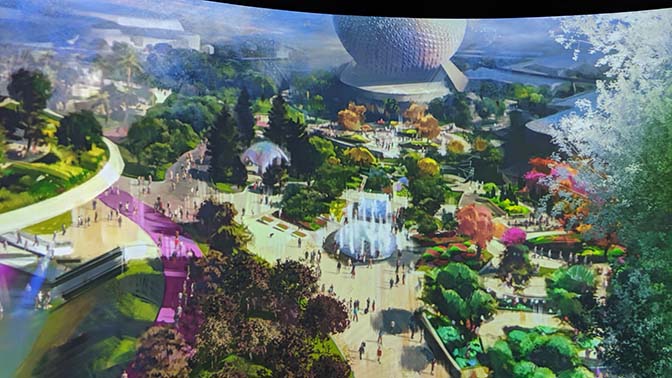 Instead of building a legitimate Polynesian pavilion in World Showcase, where it would actually fit the current theme, Disney Parks is going to demolish Innoventions West and create this new walk-through water play area in what is currently known as "Future World."  That Future World concept is long gone from Epcot as it aged poorly through the early 2000's.
The initial focus on Tomorrow has slowly been watered down over time.  Instead, the new theme will focus more heavily on the word "Community."  In doing that, they are building a giant Moana inspired, Polynesian water play area and leaving the park oddly unbalanced with the current Future World themed Innoventions East building left behind.  This Moana area should be built, but should be moved to one of the empty plots and more fully developed in World Showcase.
We'd all like to feel nostalgic about Epcot and believe that it was Walt's idea, but Walt wanted to create a uptopian community with advanced transportation and centrally located work environments.  Walt passed away before any of his concepts were truly brought to life.  Instead, what we know of Epcot was created by dueling Imagineering teams with vastly different ideas who literally settled the discussion by pushing their models together into a single theme park.  Change is inevitable, but this just seems very out of place and unbalanced to me and I love Polynesian culture and would celebrate a full pavilion with cultural representative, native history and food.
4. The new Festival Center will be located right in the center of the park.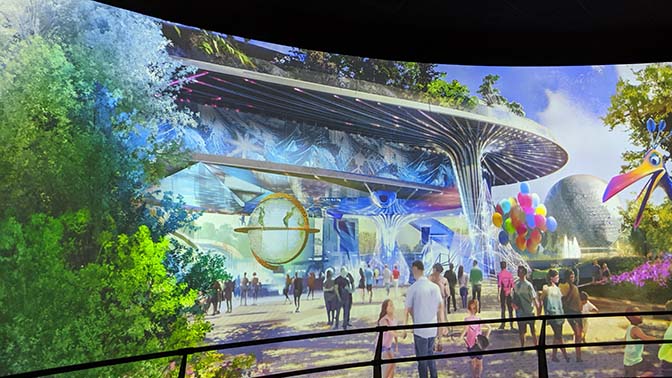 The area that is a long, blank walk across the ponds of Epcot will be overtaken by a two-story "World Celebration" pavilion.  It was said by the cast that this will serve as a central presentation area for all the many festivals that have propped up Epcot's attendance for the last 10-15 years.  The second story of this new facility, which will mean more destruction along the way, will be the meeting space with trees and plants spread across the top.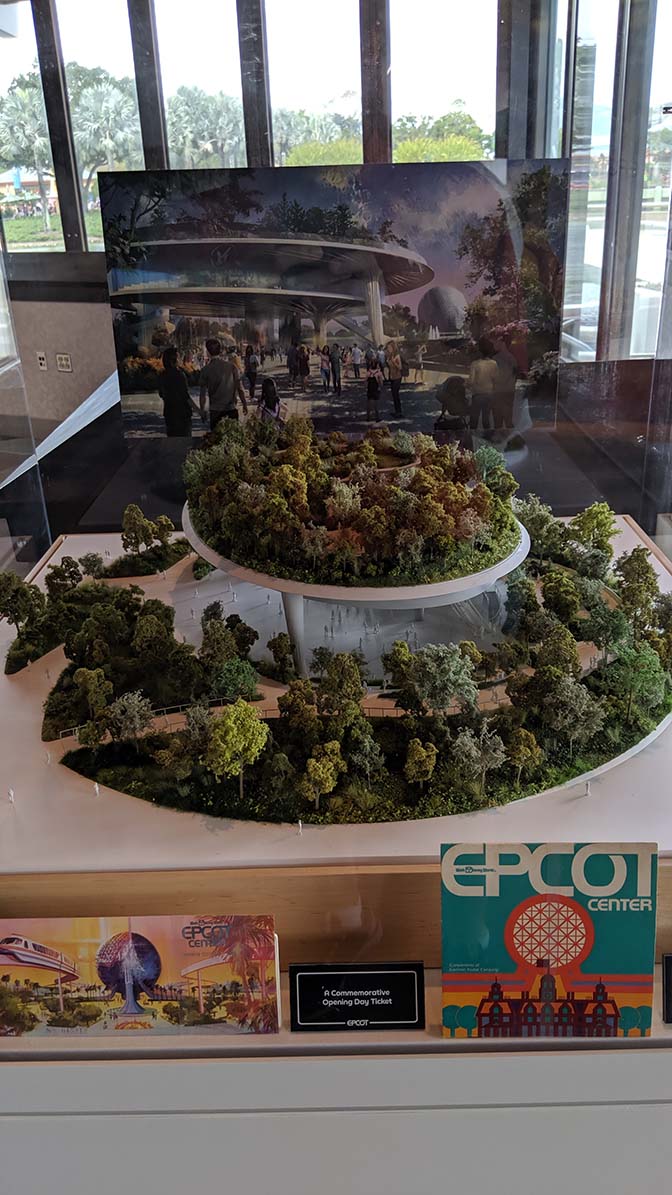 5. There will be two pavilions based on traveling through space
We currently have Mission: Space, which offers an opportunity to travel around the Earth (Green) or travel to Mars and get stuck there for eternity (Orange).  When Guardians of the Galaxy: Cosmic Rewind opens, it will offer us a second opportunity to travel through time and space.  I look forward to the new attraction and I'm sure they will find ways to discuss things like energy, but it seems odd to have two space travelling rides and Tron track all in the same area.  Is that just me or do see where I'm going?
I love Guardians of the Galaxy movies.  They are very witty and fun and can still pull and tear or two from us at time.  I'll love the new ride, but it just seems like another unbalanced move to put that where it is going.  And they will place the new "Play pavilion" right between the two space trips.  What do you think?
6.  Spaceship Earth will never be the same.
The official video inside the pavilion states, "Epcot's transformation includes some big changes.  One of them is a journey you may know well."
Spaceship Earth has always had the theme of communication through the ages.  The show begins with early man fighting a woolly mammoth and you see those men writing on cave walls.  It progresses through codifying language, (thanks Phoencians!), learning to create papyrus, creating books and eventually ends with a 1970's computer.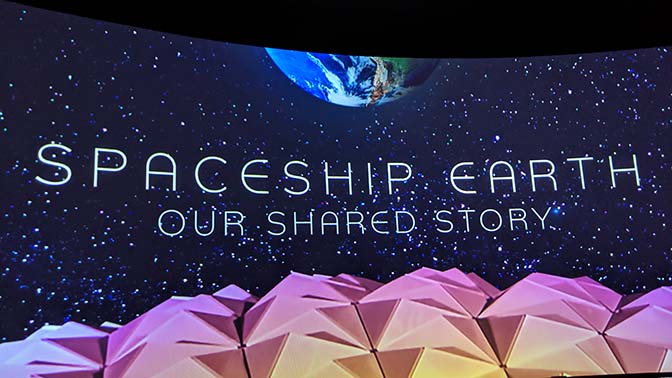 Well, it appears that the rumored refurbishment that is supposed to begin early 2020 will create a totally new experience.  The new version of the ride will center more around the story of mankind and the experience of different cultures and how they have developed over the centuries.  The new name, as it appears above will be Spaceship Earth: Our Shared Story.
This sounds like a fun immersive experience.  It also sounds like a nice escape from the Florida heat or midday rain showers. Experiencing this 12 minute film and celebrating the parks past, present and future is on my family's next vacation agenda.
I encourage you to stop by the Epcot Experience and enjoy the 10 minute presentation and take advantage of the fun photo ops inside.
What do you think of all the changes coming to Epcot?
by KennythePirate and Heather Alosa