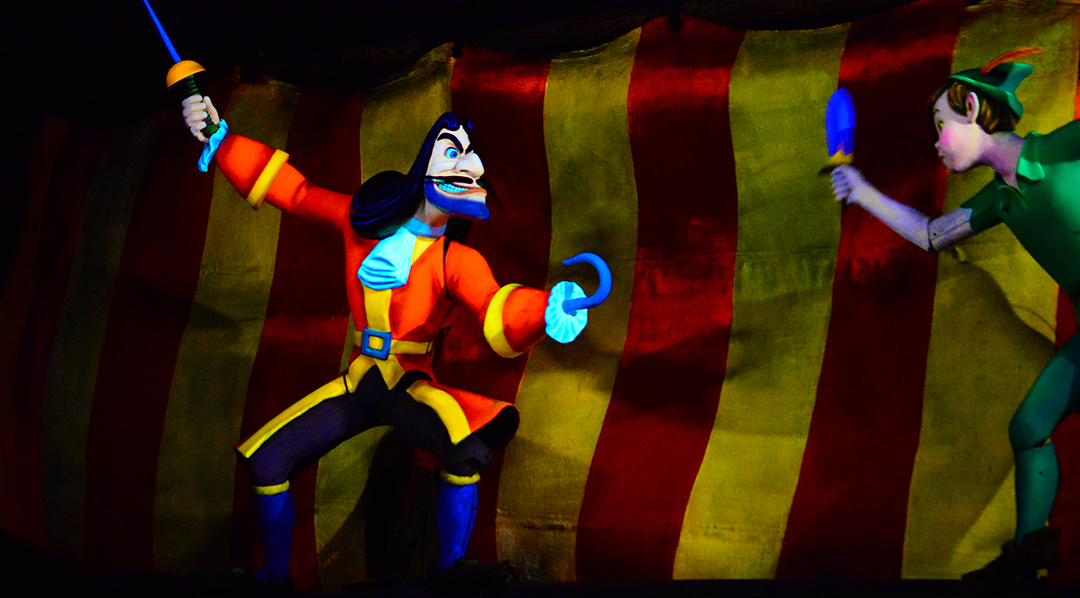 According to the Orlando Sentinel, at least $20,000 in pieces that are allocated for Magic Kingdom rides are missing.
A Disney employee was doing a routine inventory when the person noticed that a number of sails used for the Peter Pan ride were missing from a storage shed.  The items were stored in a locked shed and placed inside a fenced area.
[the_ad id="38585″]
An employee later noticed that three Space Mountain roller coaster  seats were also missing.  Another item described as "a shell" was also missing.  The employee reported the incident to his manager who contacted the Orange County Sheriff's office back on October 2.
This is currently considered under investigation and no further details have been released.  The black market for unusual Disney items can be quite lucrative, so other thefts have occurred.  Earlier this year a former Disney employee was arrested on suspicion of breaking into the Haunted Mansion and stealing costume pieces, then re-selling them to another person.
Source: Orlando Sentinel