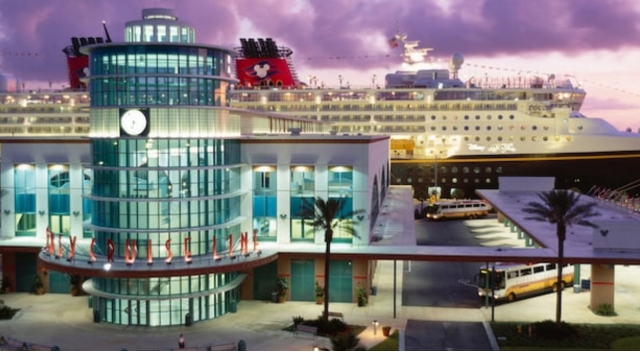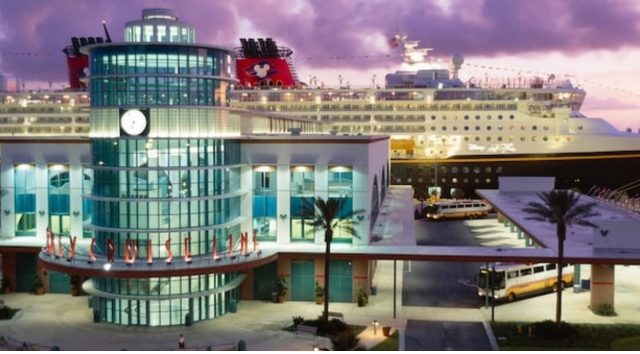 Getting to your port for your Disney Cruise is sometimes overlooked but still a very important part of the planning process.
Once you have booked a Disney Cruise (see why you should HERE), you have already made a lot of decisions from where and when you are going to which ship. What other decisions are there to make?
One of the biggest things to decide on is how you are going to travel from the airport to your port and finally board your ship.
The information here is only one of the many options you can take. I liked the process I am about to tell you about because of the convenience, service, and peace of mind knowing I was not going to miss the ship on my sail date.
To me, it was all worth it!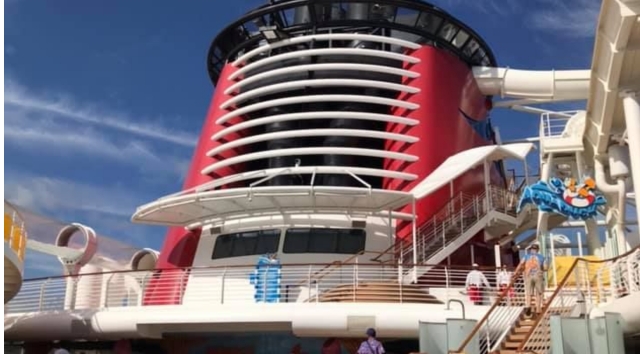 Disney Cruise Line has up to thirteen different ports to depart from. Port Canaveral, Florida and Miami, Florida are probably a couple of their most popular ports, and in this post, I will be talking about Port Canaveral, Florida.
My family was departing from Port Canaveral, Florida, so we flew into Orlando International Airport the day prior to our departure day.
Why? Well, one reason is to take away the stress of any possible delays you might encounter while traveling. You do not want to have to worry about possibly missing the ship because your flight was delayed or canceled.
You just spent the whole day traveling, so why not get a room and just relax for the rest of the day?
Some people like coming in and spending some time at Walt Disney World before their cruise and making it a Land and Sea vacation! We did not, but know that is an option that is available. If you choose to do this, staying in one of the hotels onsite at one of the Disney properties might be to your benefit.
Other guests enjoy going directly to the port itself and spending a night there before the cruise. You can do whatever works best for your vacation.
Our family stayed at Hyatt Regency Orlando International Airport. In my opinion, it is one of the easiest and most convenient places to stay because the hotel is right inside the Orlando International Airport terminal. We literally got off of our plane and walked to the hotel to check in. Easy!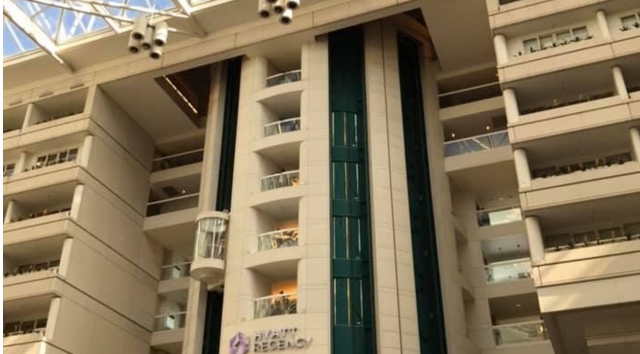 It's also close to the theme parks if you want to visit them before your cruise. It has a lot of shopping and restaurants. It's also close enough to other Orlando area attractions. My family just enjoyed walking around shopping when we were not in the room.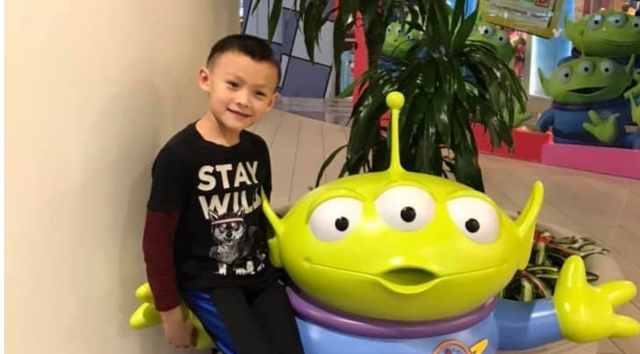 Staying here is also nice because there are plenty of food options available within the airport itself. The Hyatt also has restaurants and the pool for guests to enjoy during the day and watch the planes take off.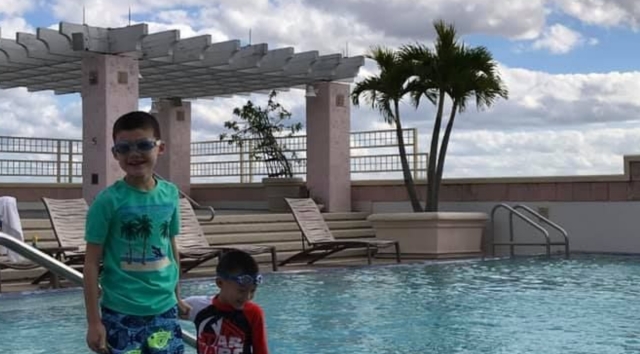 We booked ground transportation through Disney Cruise Line, so the process of leaving from the airport to the port was seamless.
The hotel is approximately 46 miles from Port Canaveral, so depending on traffic, traveling to the port will take up to or a little less than an hour. For me, it did not feel like an hour at all, and the bus played videos about the cruise and cartoons for the kids!
After arriving in Orlando and checking into our hotel, we were given a letter detailing the procedure for departure the next day.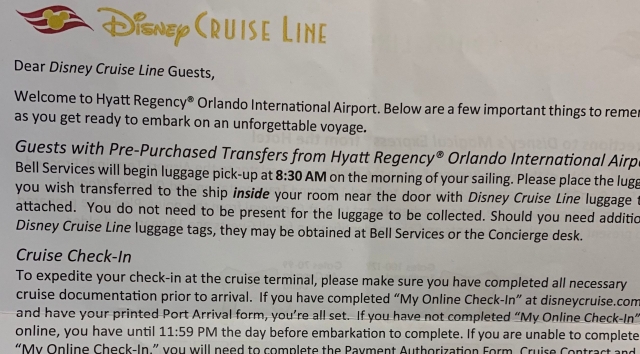 Bell services began luggage pickup at 8:30 a.m. the following day. All we did was make sure all of our luggage was placed inside our room with Disney Cruise Line luggage tags attached.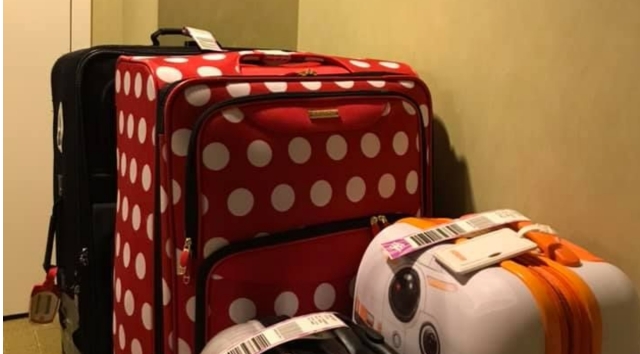 You will be provided with the luggage tags prior to your cruise. We did not have to be in our room when the luggage was picked up. All we did was leave it in our room and we did not see it again until we were on board the ship! Thanks, Disney!
Since you are leaving your luggage, it is helpful to pack a "day bag" to bring on board with you that might include anything you think is necessary. For us, I brought a bag full of our swimsuits, so we could head right to the pool when we got on board the ship!
It's also helpful and important to put any medications or any other necessities that you might need. All proof of citizenship, photo ID, and cruise documentation should also be with you when you arrive to the cruise terminal.
Make sure all of your cruise documentation is completed, so that when you check-in at the cruise terminal, the process will be smooth. If you have already checked in online prior to the cruise and have your Port Arrival form printed, you should be all set!
After we checked out the next morning, we went down to Disney's Magical Express located on Side B, Level 1 of the main terminal in the airport. Disney Cruise Line buses began departing from 9:00 a.m. to 1:15 p.m.
You will probably see Disney's Magical Express in the same area, but be sure to get on the Disney Cruise Line bus! People will be there directing you where to go, so you should not have to worry.
My family and I left the airport at 9:00 a.m. and we were checked in and onboard the Disney Fantasy a little bit before noon!
I hope some of this information has been helpful to you if you are planning your cruise. For more information on Port Canaveral and the various other cruise ports, and process of ground transportation, please check out Disney Cruise Line's website here.
Do you have an upcoming Disney Cruise? What do you prefer to do prior to boarding the ship? Tell us all about it here in the comments below or in the KtP crew on Facebook!
Maggie Baltz