It's almost February and Universal Orlando Resort is ready to celebrate Mardi Gras season for their 25th year! Expect this generally family-friendly party to be the biggest one yet!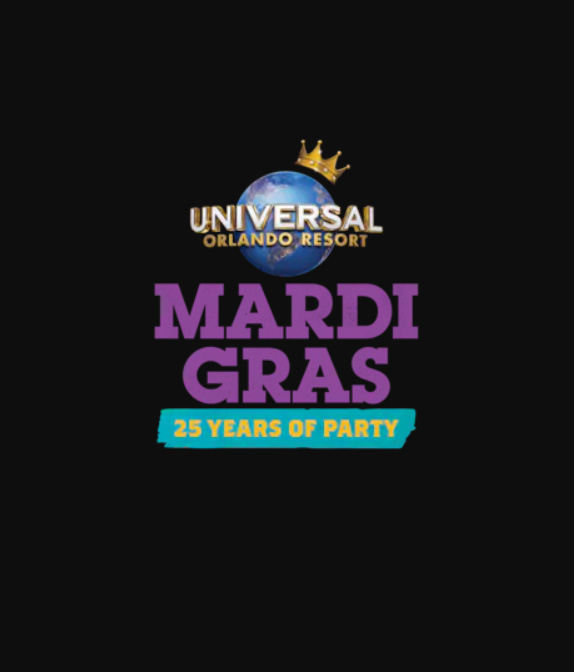 This year, Mardi Gras festival will take place every night from February 1- April 2! The festivities will feature a parade, music, and foods that celebrate New Orleans culture.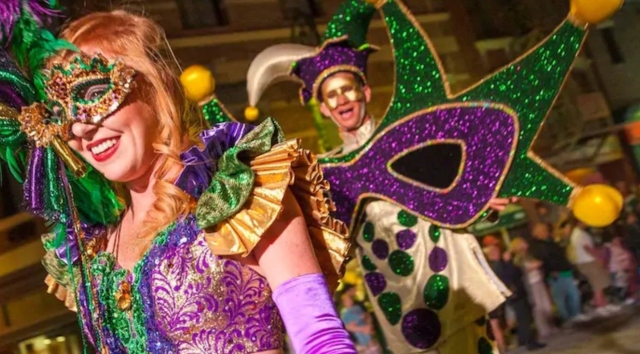 The concerts will feature some big names and are free with admission. Taking place at the Music Plaza Stage inside the Universal Studios Orlando park, these concerts are included with park admission!
The Universal site points out that Passholders with "Seasonal" membership will be blocked out on the following concert dates. Upgrade to Power, Preferred or Premier pass levels to join in on the fun!
Concert Lineup
Saturday, Feb. 1 – The Roots
8:30 pm
Saturday, Feb. 8 – Karol G
8:30 pm
Saturday, Feb. 15 – Bell Biv DeVoe
8:30 pm
Sunday, Feb. 16 – +Live+
8:30 pm
Saturday, Feb. 22 – Kool & the Gang
8:30 pm
Saturday, Feb. 29 – TLC
8:30 pm
Saturday, Mar. 7 – REO Speedwagon
8:30 pm
Sunday, Mar. 8 – Dustin Lynch
8:30 pm
Friday, Mar. 13 – Luis Fonsi
8:30 pm
Saturday, Mar. 14 – The All-American Rejects
8:30 pm
Sunday, Mar. 15 – Diana Ross
8:30 pm
Friday, Mar. 20 – Chris Young
8:30 pm
Saturday, Mar. 21 – Earth, Wind & Fire
8:30 pm
Sunday, Mar. 22 – Marshmello
8:30 pm
Saturday, Mar. 28 – Why Don't We
8:30 pm
Sunday, Mar. 29 – Gavin DeGraw
8:30 pm
I'm planning to keep it a secret that Marshmello is performing at Universal so I don't get pressured into another trip to Orlando! We can only come so often!
There will also be a nightly performance by authentic New Orleans Jazz bands in the French Quarter courtyard, which is normally the New York section of the park but is transformed to New Orleans during this season. Performances are as follows:
Feb 1 – Feb 13 Dirty Bourbon River Show
Feb 14 – Mar 6 Free Agents Brass Band
Mar 6 – Mar 21 New Breed Brass Band
Mar 22 – Apr 2 Naughty Professor Brass Band
Don't miss the parade with a theme of "Treasures of the Deep!" This confetti-filled parade will have floats inspired by sunken treasure, maps, the lost city of Atlantis and famed creatures of the deep!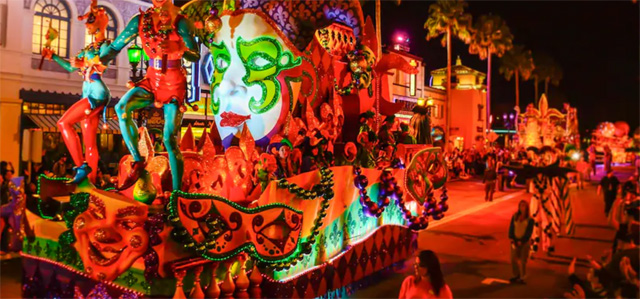 Universal is offering an opportunity to get special viewing for the parade through the Mardi Gras Feast and Floats Dessert Party. They also will have a "Little Jester's Parade Viewing area" for unobstructed views of the parade for Universal's little guests. The viewing section will open about an hour before the parade times.
The Parade is at different times on different nights during the festival. See below for times and dates:
Parade starts at 6:00 pm on the following dates:
Feb 2 – Feb 7
Parade starts at 6:15 pm on the following dates:
Feb 9 – Feb 14
Feb 17 – Feb 21
Feb 23 – Feb 28
Mar 1 – Mar 6
Parade starts at 7:30 pm on the following dates:
Mar 9 – Mar 12
Mar 16 – Mar 19
Mar 23 – Mar 27
Mar 30 – Apr 2
Parade starts at 7:45 pm on the following dates:
Feb 1, 8, 15, 16, 22, 29
Mar 7, 8, 13-15, 20-22, 28-29
Finally, who can forget about the food when we are talking about New Orleans? The festival will offer a crawfish broil, beignets and other cajun and creole offerings near Battery Park!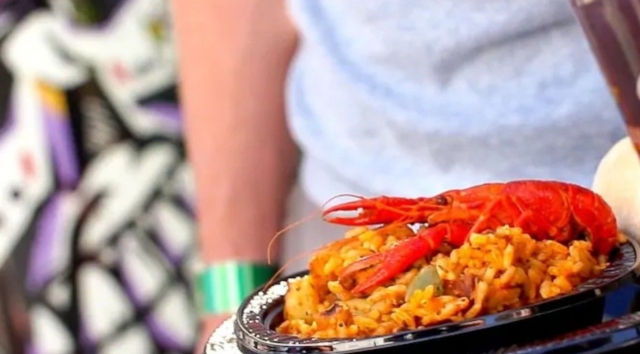 I haven't experienced this festival before, but it sounds awesome! And anywhere that they serve beignets, I'm there!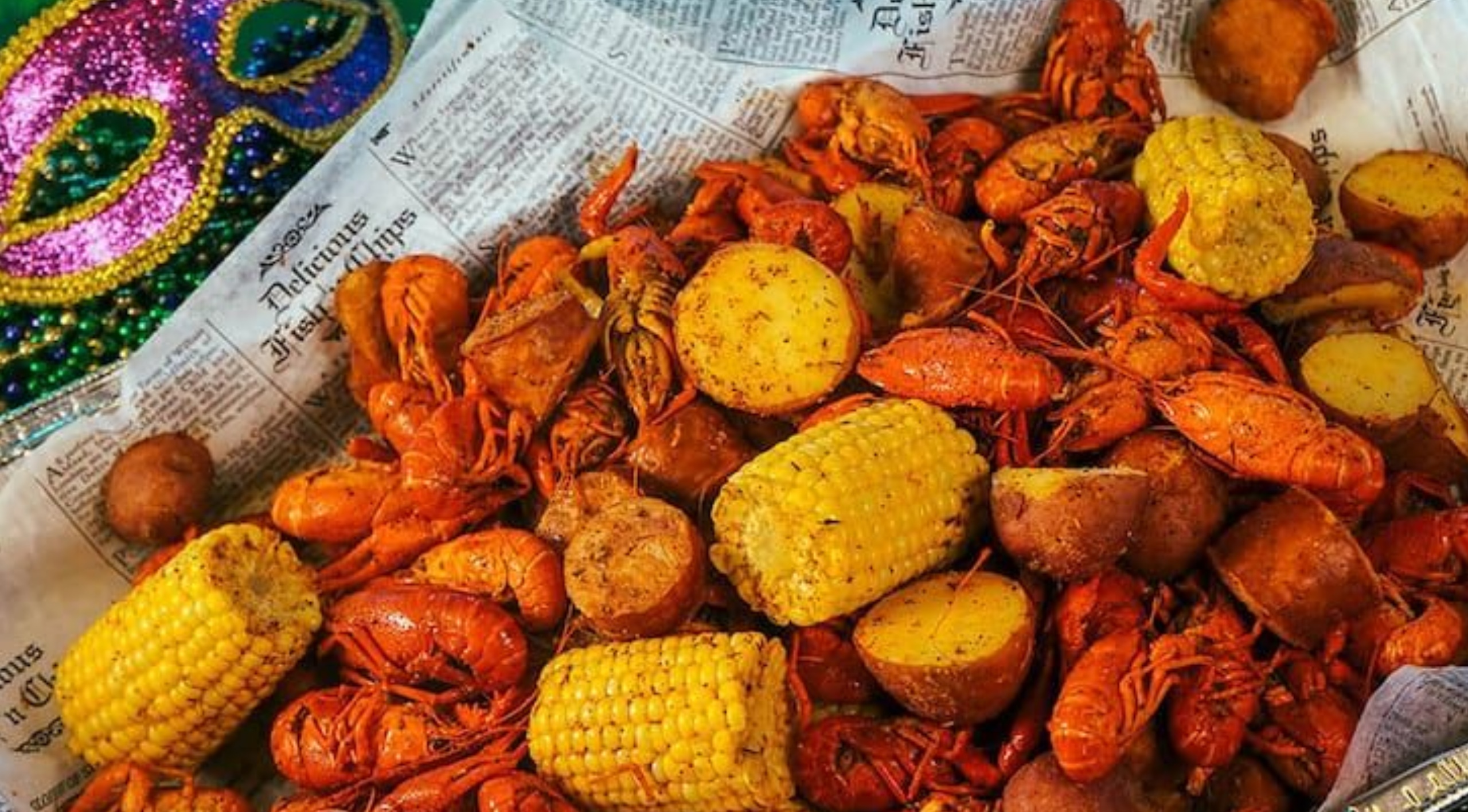 What do you think? Will this festival lure you over to Universal Studios this winter? Let us know in the comments!
-Rebecca W Davis