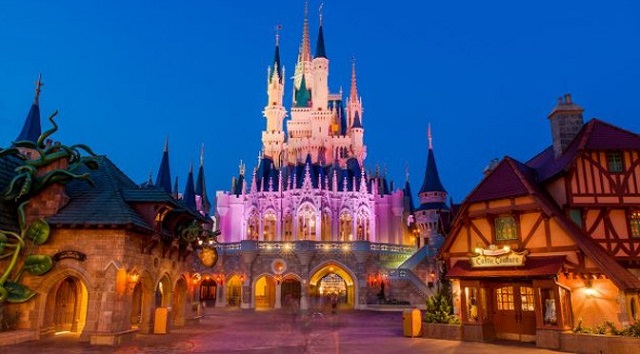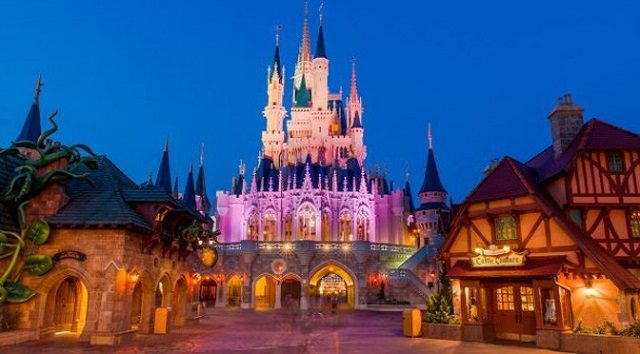 Walt Disney World periodically comes out with new ticketing offers for park guests. There are even more opportunities for savings if you have the good fortune of being a Florida resident. Now, Florida residents have a new offer to enjoy.
Starting on January 2, 2020, residents of the Sunshine State can purchase a 3-Day Discover Disney Ticket or a 4-Day Discover Disney ticket. The ticket allows holders to enter any one of Walt Disney World's 4 theme parks per day: Magic Kingdom, Animal Kingdom, Disney Hollywood Studios, or Epcot.
Guests who would like to experience more than one park in a day can add a park hopper upgrade at an additional cost.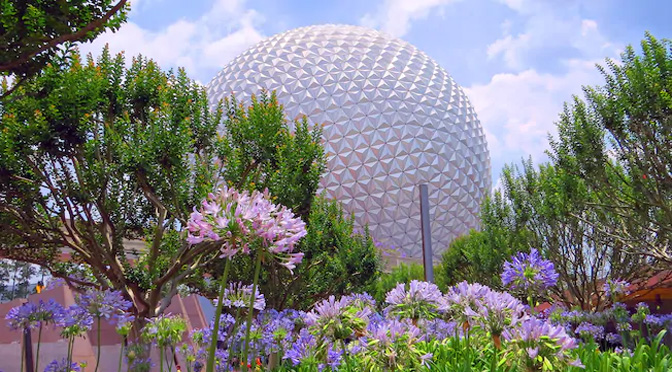 Tickets will be on sale from January 2-June 27, 2020.
The really attractive thing about these tickets is that they give guests flexible dates and can be used any time between January 2 and June 30, 2020. There are no blackout dates for these tickets, making them an appealing option. According to Walt Disney World's Website, the only restriction is that the tickets must be used by June 30th.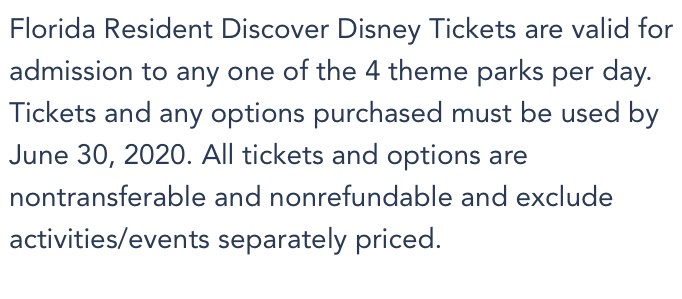 Pricing for a 3 Day Discover Disney Ticket is $175 plus tax, making it $59 per day. Visitors can add a 4th day for just $20 more, making the total $195 plus tax and dropping the per day value to $49 per day.
For convenience, the Walt Disney World web site has included a comparison of the 3-Day Discover Disney ticket with the current 3-Day Florida Resident Flexible Date Base ticket.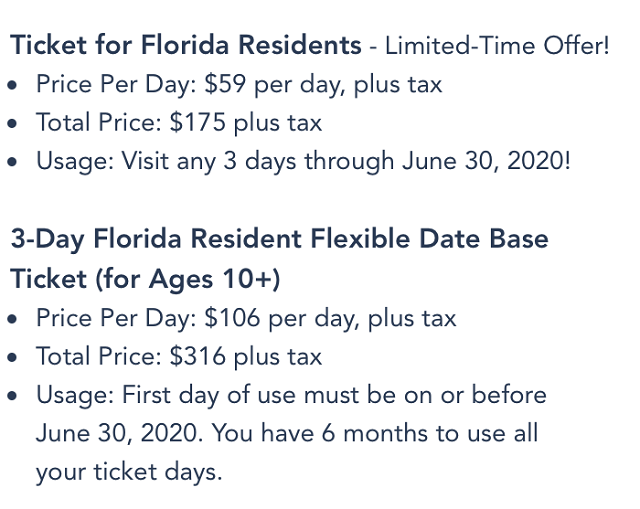 While the flex ticket is significantly more expensive, it does give residents access to the park after June 30 provided that the first day of use is on or before June 30. After that, guests have 6 months to use the flex ticket.
Overall, it seems like an interesting option for Florida residents to take advantage of.
Again, this rate is only for Florida residents. But, keep your Mickey ears on in case ticket offers begin to emerge for those of us who live across the nation and abroad.
For more information on this offer, including how purchase tickets, head HERE.
Are you a Florida resident? Will you be purchasing one of these new Discover Disney Tickets? Let us know in the KtP crew group or by using the Facebook button below!