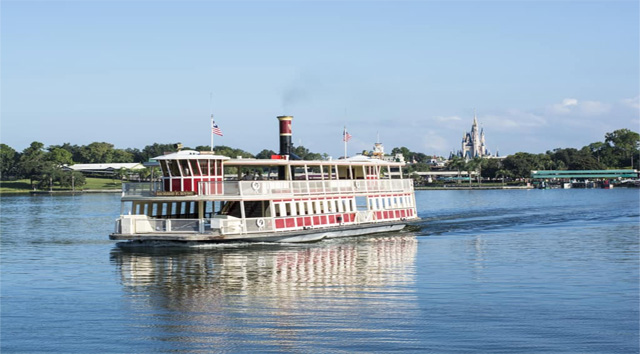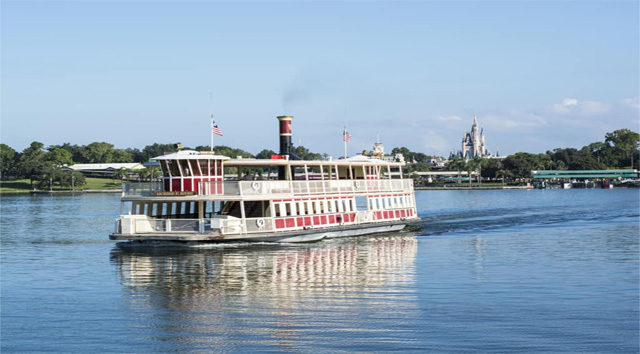 Update: Orange County Sheriff's Office confirms the guest jumped in an apparent suicide attempt. Full details are in our post HERE.
A guest has fallen out of a ferryboat window in the Seven Seas Lagoon.
Reports have started to come in on the KtP facebook group about someone falling out of the ferryboat into the Seven Seas Lagoon.
The incident occurred sometime around 7:30 or 7:45 p.m. EST tonight, Monday, December 30.
Other guests on the boat wrote that emergency vehicles arrived and the ferry was docked while emergency personnel were rescuing the person from the water.
Conflicting information was given about the time it took for rescue boats to get to the person – some believe it took too long, others believe it was within minutes.
A KtP crew member said they were on the ferryboat next to the ferryboat that the person fell from, and the guest was receiving care for 25 minutes.
The radio on their ferryboat was telling Cast Members it was a serious incident. Cast Members were trying to shield people from looking.
According to a Twitter user, the woman was about 300 yards from the ferryboat she fell from when she was rescued.
Disney has not confirmed the incident took place nor have they commented on the condition of the person. The condition of the guest is unknown at this time.
In response to the incident, ferryboat transportation to the TTC and Magic Kingdom are suspended, and guests are asked to take the bus or monorail transportation instead.
A video has emerged of the guest being rescued. Video credit goes to Russ Booth.
All of us are truly hoping the outcome of the incident is okay, and the guest makes a full recovery.
We will keep you updated as the situation progresses. You can follow at Kenny the Pirate on Facebook or the Kenny the Pirate Crew facebook group.
-Monica S.