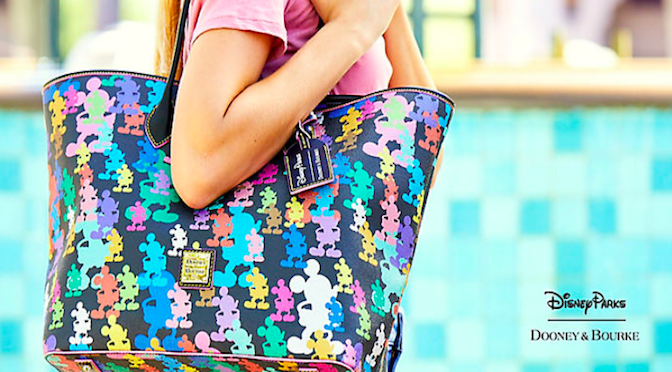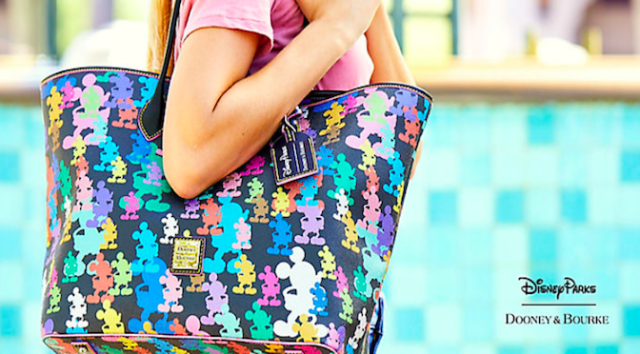 Having a Dooney and Bourke bag feels like belonging to a special club. It's no secret that these bags come with a very hefty price tag, so to own one is a very special feeling.
I remember when I bought my Disney Sketch Hobo bag back in 2017. I spent a lot of time researching styles and making a decision on the right size and look. I finally decided on the Sketch bag because it contained so many of my favorite things: Cinderella Castle, Mickey and friends, Tinkerbell, the glass slipper and iconic Disney snacks. Plus I am a fan of one-strap over-the-shoulder bags.
The original cost of my Hobo bag was $198 back then, and I got 20% off with my Annual Pass discount. After using a $50 gift card from my uncle I only paid around $108 for my bag. To me, it felt like a bargain. I was so happy to have my bag and be a part of the Dooney family.
Dooney bags are well made and I can say my bag is still going strong even after 2 years. I am not a seasonal bag person. My Dooney is in commission all year round and it is holding up beautifully.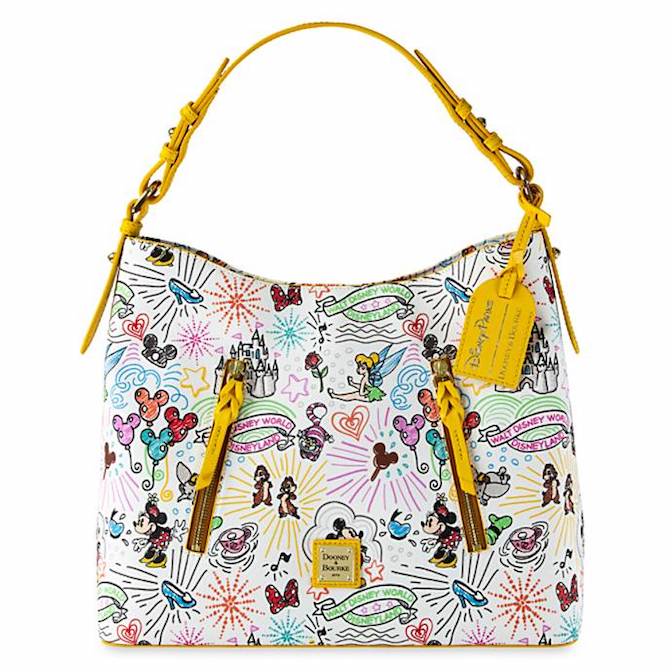 The big problem that most Dooney and Bourke bag owners can attest to is that, once you own a Disney Dooney and Bourke bag, you are bitten by the "bug." They know this and have been on a frenzy these last few years releasing limited-edition bags and new print collections around the clock.
I have almost caved a few times with the 30th Anniversary Little Mermaid Collection and the Frozen 2 Collection, but have stayed strong. This may just change, however, because Dooney and Bourke are about to release a brand new Disney Parks Life Collection!
The print is so gorgeous, featuring a muted hot pink background and decorated with various famous icons from around both Disney World and Disneyland theme parks. This bag has all the major favorites such as both Cinderella and Sleeping Beauty's Castle, Tower of Terror, It's a Small World, Radiator Springs, Mickey's Fun Wheel, Splash Mountain, Fantasmic, Kilimanjaro Safari animals, Pirates of the Caribbean and more!
Special photo credit goes to Disney Fashionista. I really enjoyed viewing her Instagram photos of new merchandise and recommend you follow her!
There is no official release date yet for this collection. A brand new Aristocats Collection just came out at Disney Springs, so it is safe to say they will give it some time to sell before the new collection launches.
Until then, we will just have to be patient and admire the dozens of other amazing collections currently available to us.
Are you looking forward to adding this new Parks Life bag to your Dooney and Bourke collection?