With the release of the new Star Wars movie, The Rise of Skywalker, Disney is updating many of its attractions to incorporate the new movie. Read on to see all the changes.
New Star Tours Scenes
Since its debut at Hollywood Studios, Disney has partnered with Lucasfilm and Industrial Light & Magic to update the attraction with new and exciting destinations.
Passengers who board the Starspeeder 1000 never know where in the galaxy their pilot C-3PO and navigator R2-D2 will take them. They have added flights to Jakku, Crait, and even Batuu! Along the way, we've encountered many of our favorite characters from the Skywalker saga.
Well with the release of The Rise of Skywalker, today Disney has added destinations inspired by the latest episode of the Star Wars saga at Disneyland Resort, Walt Disney World Resort, Disneyland Paris, and Tokyo Disney Resort.
Starspeeders will be heading to Kef Bir!
Stars Wars: A Galactic Spectacular
Once Jingle Bell, Jingle BAM! ends for the holiday season, Star Wars: A Galactic Spectacular fireworks show will resume on January 6. According to WDWMagic, once the show returns, it will be updated to incorporate The Rise of Skywalker.
You can view showtimes for Star Wars: A Galactic Spectacular on Kenny's crowd calendars and Character Locator.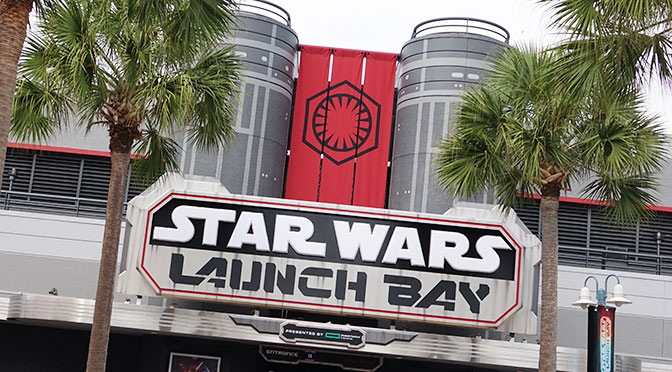 Launch Bay Updates
Launch Bay in Hollywood Studios will also begin featuring new content today, December 20, with the release of The Rise of Skywalker.
The "Meet the Makers" props and film are updated to reflect the content from the new movie.
There is also a new director film that features new interviews with the team that is responsible for bringing the Star Wars franchise to life!
Kenny had the opportunity to attend the Disney Parks Blog meet up last night and viewed the movie! He said The Rise of Skywalker was in some ways hokey, and in some ways spectacular. He thought the movie was a good overall ending to the franchise.
Do you have plans to see the new movie this weekend? Are you excited to see all the updates at Hollywood Studios to reflect the entire saga?
-Monica S.