What could make your next trip to Disney Springs even more festive this holiday season? Of course, the answer is to follow Stitch on his great holiday gift hunt. "Ohana" means family and our favorite blue alien is looking to surprise all of his family with gifts that they will love.
Continue reading to find out where you can start this great gift hunt and earn your limited-edition event button. And the best part is that this FREE and FUN activity is for the entire family.
Start this gift hunt at the Disney Springs Christmas Tree Trail. Cast Members are located at the entrance of the trail and they will give each member of your party a booklet to get started.
This activity is available for FREE and runs from November 8, 2019-January 5, 2020.
The first page of the guide shows Stitch's gift list for his 'Ohana.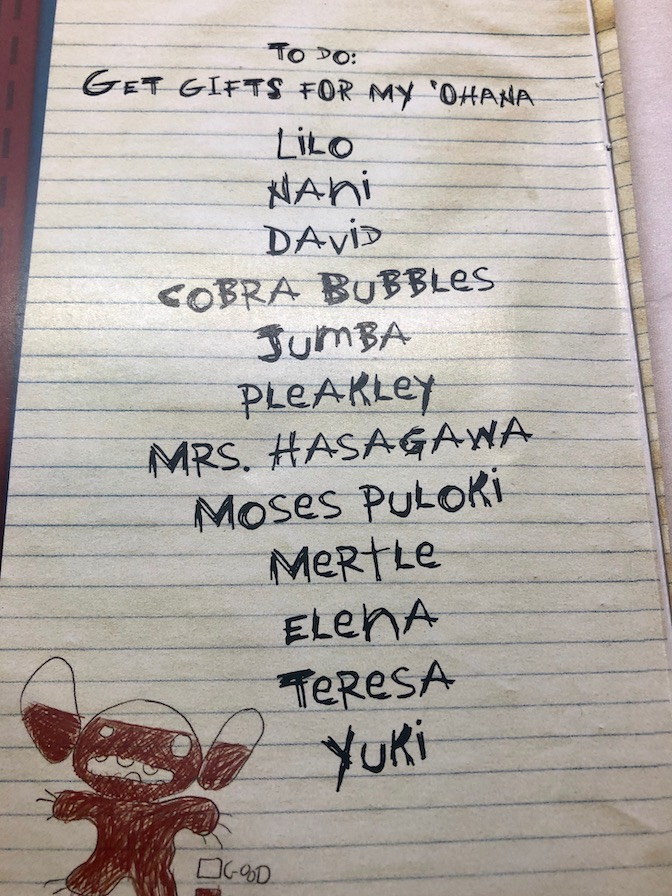 On the second page, you can find a map of Disney Springs with each of the locations where Stitch will be hiding. In the center of this booklet, you will find stickers of different items that you will find Stitch holding.
You simply affix the correct sticker to the location where you spotted this gift. At some locations, Stitch is hiding in the store (Hint: up high) and at some spots, he will be found in the front storefront windows.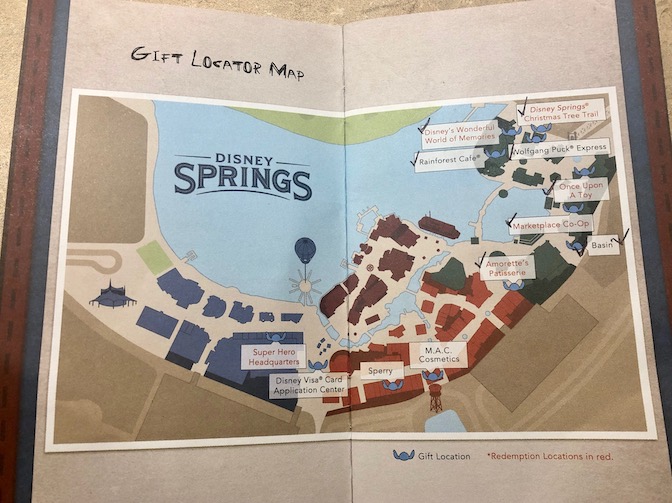 The bonus is that many of these pages also offer discounts that you can use at these locations. Pictured below, you can see that if you bring your booklet in to Rainforest Cafe you can receive 15% off non-sale items in the Retail Village.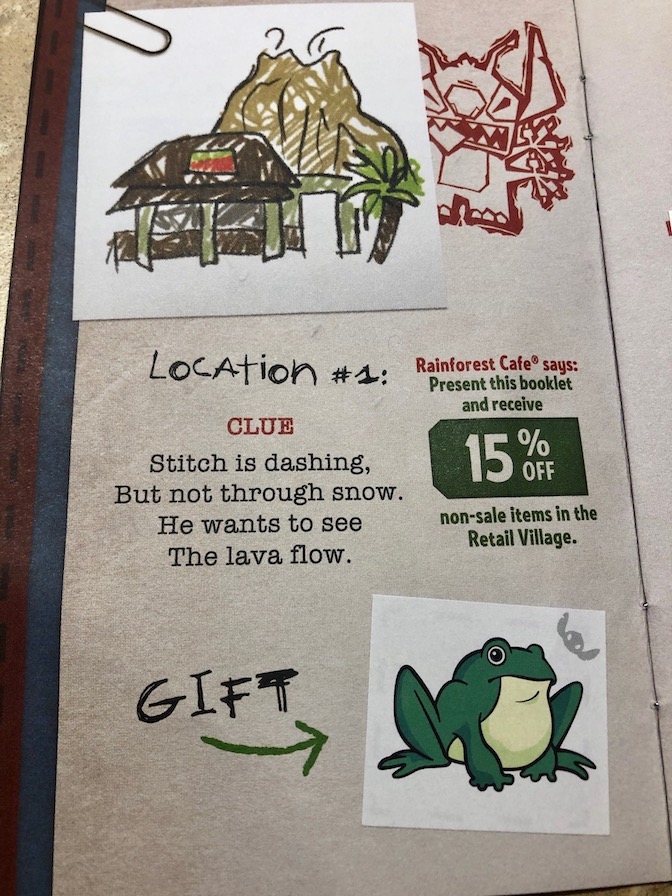 While you are at the Christmas Tree Trail, be sure to be on the lookout for Stitch as he is hiding in one of the Christmas trees. This is such a fun way to keep the whole family engaged as you are able to do a little shopping at Disney Springs.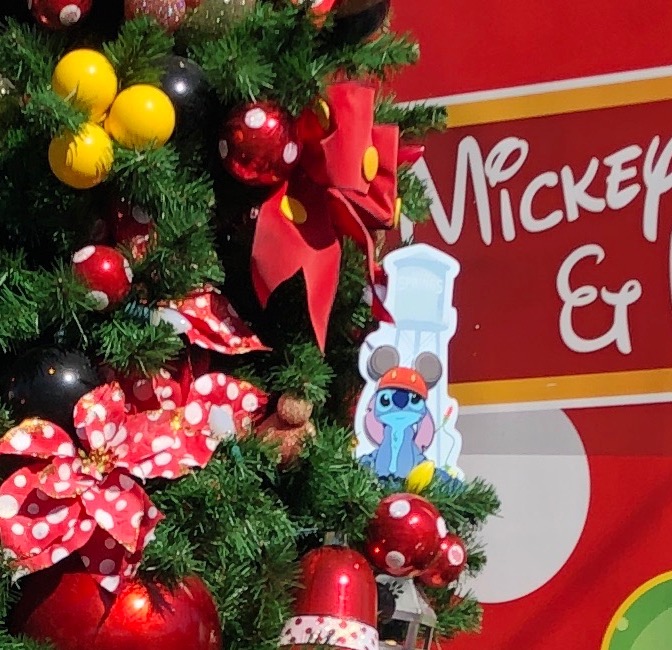 After you have spotted all of the gifts that Stitch has collected, take your completed booklet to one of the following locations:
Disney's Wonderful World of Memories
Disney Springs Christmas Tree Trail
Once Upon a Toy
Marketplace Co-Op
Amorette's Patisserie
Super Hero Headquarters
You are able to keep your completed booklet and proudly wear your "Stitch Holiday Gift Hunt" pin like a champion.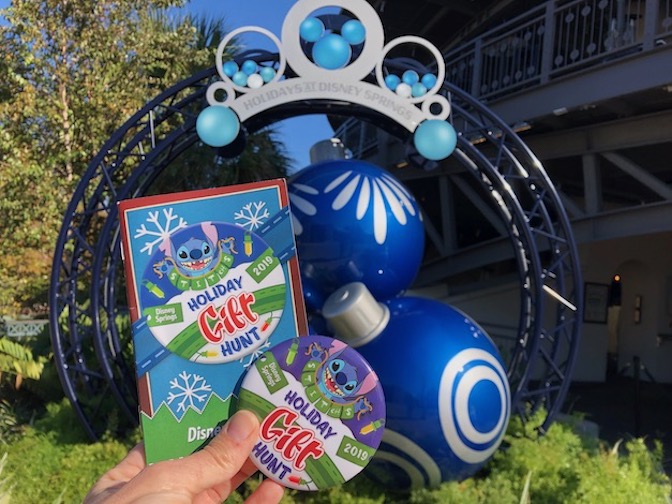 Will you be taking part in this fun, free event this Christmas season?