It's Christmastime in Disney World! The parks and resorts are decorated beautifully, Christmas music is playing around every corner, and our favorite characters are dressed in their Christmas best. One of most exciting ways to celebrate the holidays in Disney World is attending Mickey's Very Merry Christmas Party.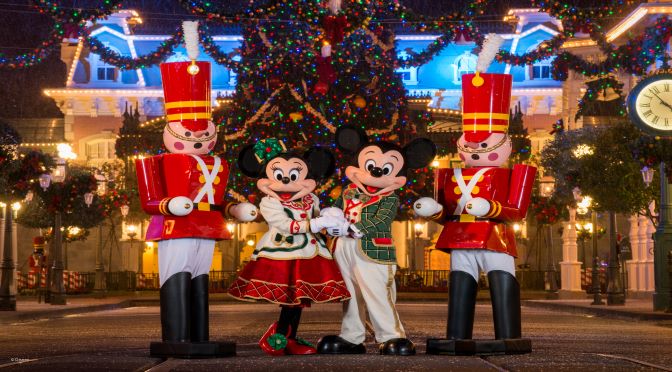 If you're planning to attend MVMCP this year,  I hope you have your tickets, because another night just sold out!  There are now only 4 parties left before Christmas that still have tickets remaining.
Mickey's Very Merry Christmas Party is a festive hard-ticket party at Disney's Magic Kingdom that includes complimentary cookies and hot cocoa, exclusive character meets, a merry parade, a special castle lighting, and new Minnie's Wonderful Christmastime Fireworks. You can read more about Mickey's Very Merry Christmas party here, including a review from last year.
According to the Walt Disney World website, Mickey's Very Merry Christmas Party on Friday, December 13th has now sold out.
This is the 8th party so far this season to sell out, with November 8th, 24, December 1st, 3rd, 5th, 15th and the last party of the season, December 22nd, selling out in advance.
You can still buy tickets for the remaining dates! Tickets range from $110 to $134. You can save $10 by purchasing your tickets at least a day in advance. Annual Passholder discounts are available as well.
Tickets are available online for the following party dates:
December 12, 17, 19, and 20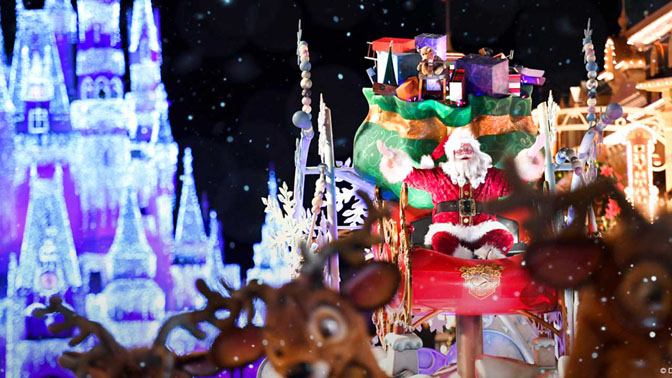 If you're planning to attend one of the parties, get your tickets soon because these parties tend to sell out! Almost every Mickey's Not So Scary Halloween Party sold out in October. Every few days another party sells out, and most will likely sell out as we get closer to Christmas.
If you're planning to attend a party and need a good plan, Character Locator has got you covered! Kenny has pre-made plans for you to choose from, or he can make a custom one for you for an additional fee!
There are also tips on where to stand for the parade and fireworks and a map showing the locations of characters and treat stations.
Is the night you are attending Mickey's Very Merry Christmas Party sold out? Don't fear the crowds, be prepared with these great tips for enjoying a sold out or crowded party night.
Were you planning to attend this night and now tickets have sold out before you can buy them? You can still have a "jolly holiday" with one of these Disney World experiences instead.
Are you planning to attend MVMCP this year? Drop a comment below and let me know!
Jamie Fonseca