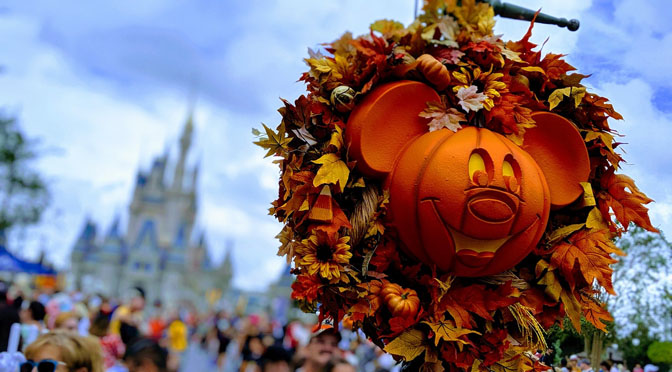 As we edge closer to Halloween, more and more MNSSHP parties are selling out. We all know this is a wildly popular event, but why are more parties selling out this year than in years past?
Disney loves holidays, and MNSSHP is no exception. From trick-or-treating, rare character meets, and a not-so-spooky parade it is not surprising that MNSSHP has become a very desirable special event to attend. This year though is different because more dates have sold out than in recent years.
[the_ad id='41484′]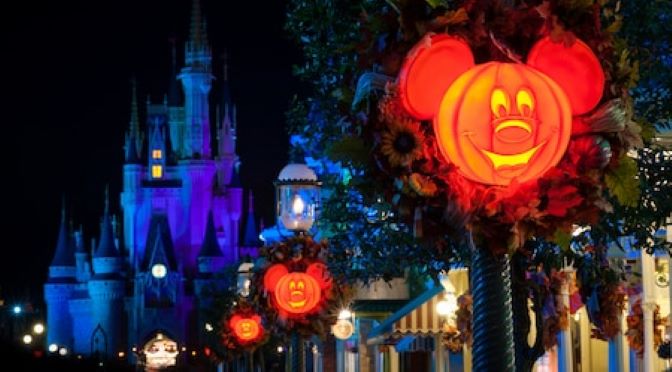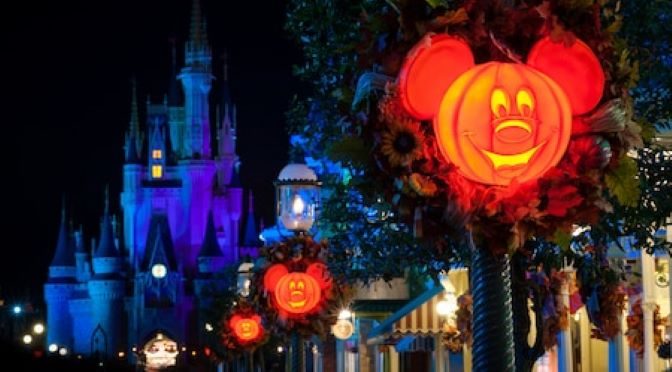 For 2019, several dates have sold out:
September 22
September 27
September 29
October 1
October 8
October 10
October 11
October 14
October 17
October 24
October 25
October 31
November 1
This is already a drastic difference from last year which only sold out a handful of times throughout the entire season (mid-August to end of October). There are still 3 more weeks of parties after this week, and I imagine more of those dates will sell out too. So why are there are more parties selling out this year?
It could be for a number of reasons. There is not a definitive answer and these are my best guesses, but there are some new attractions and benefits for 2019. There is a new Party Pass (more on that below), fireworks show, Descendant Dance Party, dessert party, and an updated parade. Could it be that the parties are just more appealing?
Party Pass
The Party Pass allows guests to buy a single ticket for $299 and attend as many parties during the season (except for Halloween night, October 31). This is a great benefit for local guests or guests who want to attend several parties during their trip. Disney may have lowered the number of regular tickets being sold than in previous years in order to accommodate the influx of guests using this pass.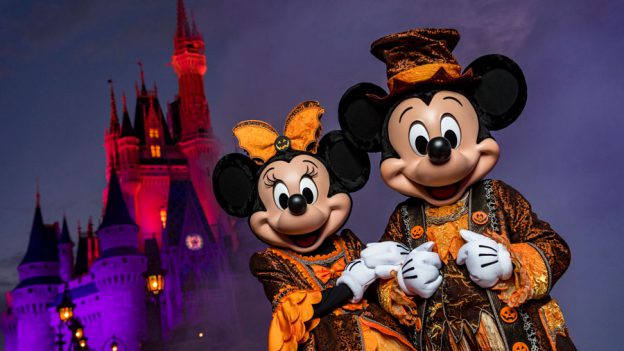 Peak Vacation Season
We are also entering peak vacation season as many schools across the country are on fall break. This is not new this year as Kenny's crowd calendars have always reflected this information, but with many districts implementing longer breaks (2-3 weeks instead of 1), maybe more families are able to take a vacation during this time.
Strong economy
With a strong American economy, more guests have expendable income.  The guest figures that this is their once-in-a-lifetime opportunity and they want to make the most of their time.  So, they purchase the ticket to meet unique characters, see special entertainment and enjoy a variety of limited snack options.
Additional advertising
Disney has really ramped up the advertising that guests see for the parties when they arrive at Walt Disney World.  They have signage and kiosks all over the place.  They have things at the resorts, things at the parks ticket booths, advertising on their app, everywhere you look you see glossy advertising wooing you into the party.
Remember that a guest using KtP's Character Locator accomplish far more during a party than guests who do not.  You'll know where every character is located, their full schedules, tips on arrival times, show times, snacks.  All the details are there!  And it's less than $10 with his current code offer here on the blog.
Why do you think so many parties are selling out? I would love to hear other guesses so comment below or on Facebook.
-Monica S.
Are you planning a vacation? Reach out to our trusted travel agency sponsor Authorized Disney Vacation Planner
Mouse Class Travel
!