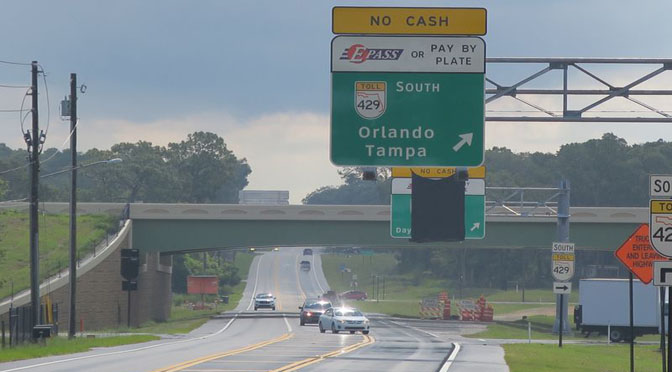 If you drive to Disney and use toll roads be aware: you may soon pay double rates. Here are the details.
Currently, there are three different rates for toll roads: electronic rate, cash rate, and pay-by-plate rate. If you use the pay-by-plate rate then you will be paying double rates beginning July 2020.
[the_ad id='41484′]
This increase does not affect drivers who use electronic passes such as E-pass and SunPass. The Central Florida Expressway Authority voted in favor of the increase this past Thursday, and it will affect roads including State Roads 429, 408, 414, and 528.
There has been an increase in tolls paid via this system that relies on cameras, automation, and manual labor to mail bills which has caused them to raise the rates in order to compensate for the extra cost on their part.
If you drive to the House of the Mouse, be sure to work this increase into your driving budget, avoid toll roads, or if you visit often consider purchasing an electronic pass.
Do you drive to Disney and use toll roads? How will you handle this change?
-Monica S.
Source: ClickOrlando.com