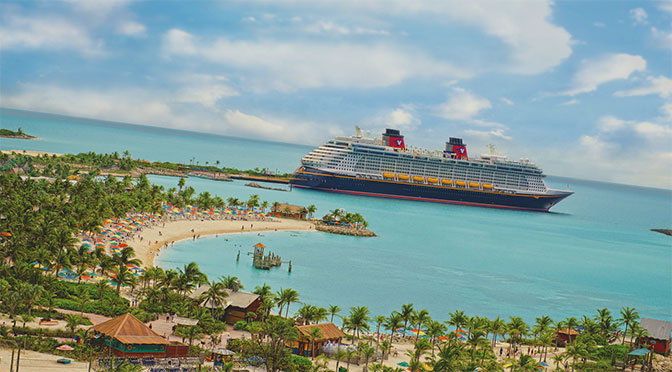 Disney Cruise Line will be closing a Cruise Terminal for Port Canaveral for several months in 2020. But, will it affect cruise plans for Disney guests?
The Cruise Terminal 8 will be shut down to undergo renovations on more than just embarkations and debarkation days so the entire port will be closed so passengers are not affected by these refurbishments.
Details from documents published by Port Canaveral regarding plans for Cruise Terminal 8 are the following:
The Project will include construction, renovation and equipping of Cruise Terminal 8 and Cruise Terminal 10, including terminal and berth improvements and a new passenger boarding bridge. The Terminal improvements include a new luggage screening building, renovation of the first and second floor, reconfiguring seating area and check-in counters, and site, access, IT and electrical enhancements. The berth improvements include structural and deck enhancements and mooring fixtures.
This is expected to last from June through October 2020.
It is important to keep in mind that this closing will NOT affect any future Disney Cruise Line sailings. Thanks to an agreement between Disney and Port Canaveral, Disney Cruise Line will utilize Cruise Terminal 10 while renovations are being done, so do not fret.
You can still sail out of Port Canaveral if you had any plans in the future to sail on a Disney Cruise.
An updated look at the concept art of the proposed changes to Cruise Terminal 8 is shown below. A meeting is scheduled this Wednesday to vote on the proposed changes.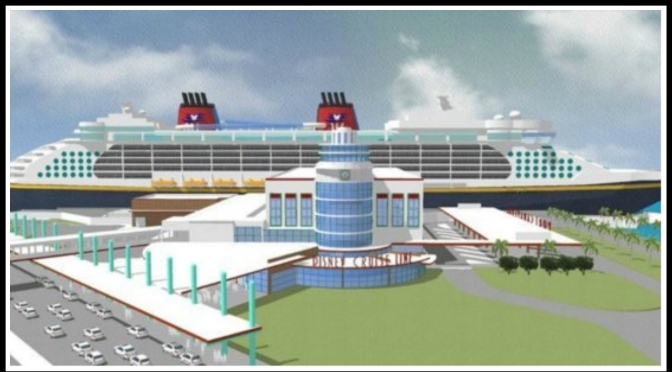 Port Canaveral is one of the most popular ports of Disney Cruise Line with its close proximity to Walt Disney World. The port is a little over fifty minutes away from Orlando, making it an easy bus trip or car ride down to leave from for a cruise!
Given how popular this port is for Disney Cruise Line, it will be exciting to see the port given a fresh, new look, especially with the upcoming fifth Disney Cruise Line ship, the Disney Wish, which is scheduled to set sail in January 2022.
Are you cruising this summer? We would love to hear what your plans are! Leave a comment below or head over to Kenny the Pirate's facebook page for cruise planning!
Maggie Baltz