It is such a sad thing when Candlelight Processional narrators get switched, but even sadder when it is due to an illness. A similar event occurred last year when beloved Battle Star Galactica star Edward James Olmos had to bow out of his Christmas dates due to the passing of his mother.
This year another celebrity who had hoped to join in the wonderful festivities has had to drop out for unknown health reasons. Chita Rivera, who is famous for many different Broadway roles, including Sweet Charity, West Side Story, and Chicago will be replaced by another famous and talented Broadway star, Alton Fitzgerald White.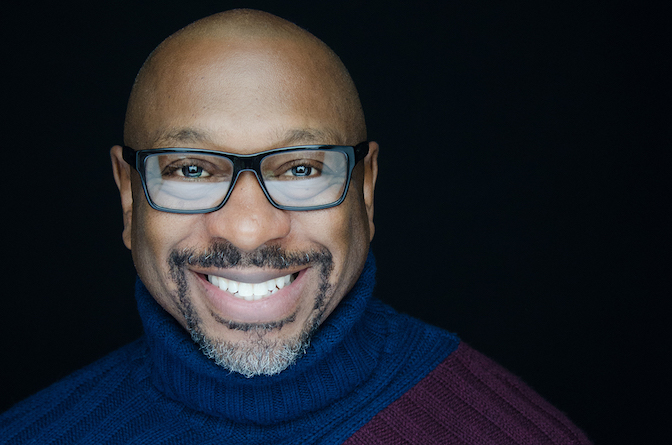 The dates that Alton will be taking over for Chita will be December 11 and 12.
Alton is best known for his portrayal as Mufasa in the Broadway version of "The Lion King." He, in fact, holds the record for the most performances as Mufasa in Broadway history. He has also starred in many other amazing shows such as "The Color Purple" and "Ragtime"
I recently had the pleasure this past February during Epcot's Festival of the Arts to see Alton perform. He has such a booming and silky voice. He is going to be a great substitution to the Candlelight narrator line-up.
I know we all extend our thoughts and prayers to Chita Rivera and wish her a very speedy recovery. Hopefully she will return to the narrator list next year!
You can see the full updated narrator line-up below. Don't forget to book your Candlelight Processional Dining Package or be sure to arrive a little early for stand-by lines. Showtimes for each date are 5:00, 6:45 and 8:15 p.m.
Ming-Na Wen – 11/29-12/1
Neil Patrick Harris – 12/2-12/5
Whoopi Goldberg – 12/6-12/7
Isabella Rossellini – 12/8-12/10
Alton Fitzgerald White – 12/11 – 12/12
Gary Sinise – 12/13-12/15
Pat Sajak – 12/16-12/18
Warwick Davis – 12/19-12/21
Steven Curtis Chapman – 12/22-12/24
Edward James Olmos – 12/25-12/26
Marlee Matlin – 12/27-12/28
Lisa Ling – 12/29-12/30
Are your dates affected by this change? Are you looking forward to seeing Alton Fitzgerald White? Comment below!
-Christina