Who is ready to runDisney? Disney runners have to plan pretty far ahead to get a bib for each race, so it's no surprise that people are already thinking about next year's races! The Wine and Dine half marathon weekend is going to have a Villain theme this year!
I know what you're thinking: "Villain theme?! Does that mean they are moving it back to nighttime?!" Sadly, no, the races will still be taking place at 5:30 a.m. So, be prepared to hear a lot of bad jokes about the Villains being cranky about getting up early.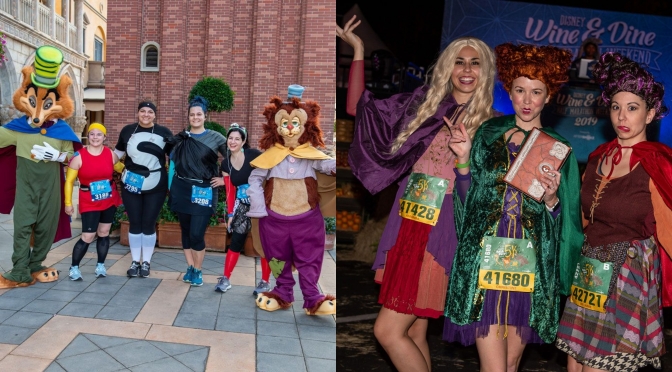 The 5k will take place on Friday, November 6 and will cost $89.
The 10k is on Saturday, November 7 and registration is $129.
The Half Marathon will be on that Sunday, November 8 and is $208.
The Two Course Challenge (10k and Half Marathon) will cost $352. Participants must register for the Two Course Challenge to get the additional medal, registering separately will not count for the Two Course Challenge.
Like all race weekends at the Walt Disney World resort, there will be kids races and a kid's mile run taking place at the ESPN Wide World of Sports Complex! These races include a T-shirt, a bib and a finisher's medallion.
The post-race party will take place in Epcot from 10 p.m. to 1 a.m. on November 8. Entry to the party is included with the half marathon or 2 course challenge fee. Other runners and spectators are invited to purchase admission to the party. The price is not currently listed on the runDisney site. One of our writers was lucky enough to experience the party this year and wrote up a review for us!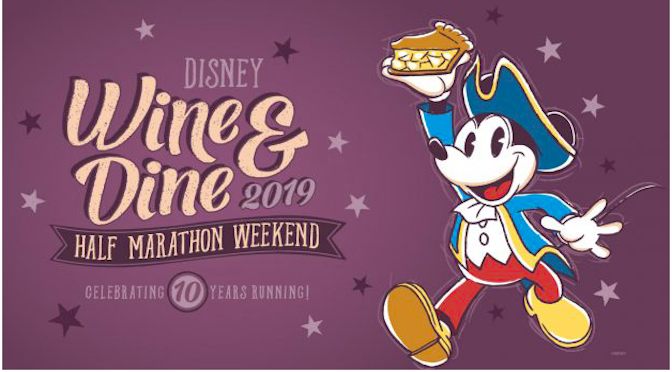 The registration fee includes a medal, a shirt, a bib with a timing tag, on-course refreshments, and entertainment as well as a virtual goodie bag. As stated above, the Half Marathon and Two Course Challenge fee also includes post-race party admission.
Disney races are SO much fun! Once you runDisney you'll be HOOKed (villain pun).
Registration for the 2020 Wine and Dine Half Marathon weekend will open to the public on March 10, 2020 at 10 a.m. eastern. Generally, Annual Passholders and DVC members are able to register one week prior, so March 3, 2020 at 10 a.m. eastern. If this is a race you want to do, I'd be ready for it to sell out quickly with the Villain theme added this year!
To check out other runDisney events happening in the next year head over HERE.
Have you done a runDisney race? Thinking of registering for the Wine and Dine now that it's Villain themed? Let us know in the comments.