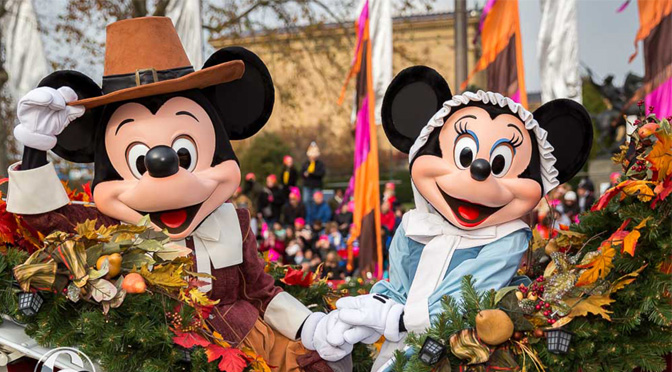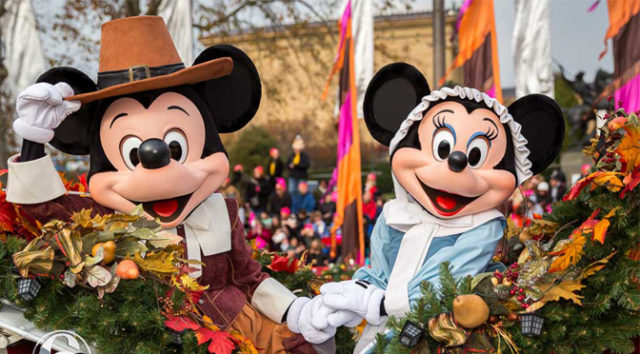 Happy Thanksgiving from Kenny and all of the writers here at Kenny the Pirate! We are very thankful for Disney today and every day.
Of course, we are thankful for all of you readers and fellow Disney fans who share the passion too! Collectively, we have created a really great place to share Disney magic with each other.
Allow us to share what we are "Disney thankful" for and please share what you are thankful for in the comments below or on Facebook!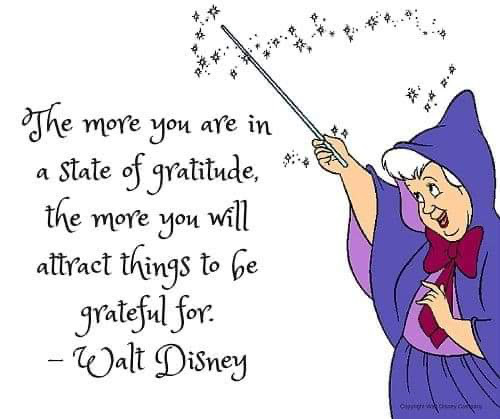 Everyone in my house is thankful for Cast Members who go above and beyond to keep Disney magical! My little boy says he is most thankful for the CM who operates Space Mountain. My little princess is thankful for her CM pals who gift her unexpected treats and treasures. I am thankful for the ones who won't stand by and watch someone trying to do things like balance a tray and push a stroller but will help out in any way possible. And we are all thankful for the ones who look for ways to manufacture magic so we feel like our trips are personalized, even amid large crowds. -Katie
I'm thankful to get to make memories with my family. Growing up Disney, World was always like a second home full of familiar sights and sounds that bring such comfort and happiness. I'm thankful to be able to come back again and again and reminisce about memories made there while making new memories with my family. -Tara
I'm thankful for the happiness Disney spreads to so many people and families. It gives everyone a feeling of hope, happiness, and magic no matter what age they are. I feel fortunate enough to take my family to Disney regularly. -Maggie
I am thankful for my family and the memories that we have made at the parks and on Disney Cruise Line. These are memories that we will cherish forever. I'm also thankful for Walt Disney and the Imagineers who are geniuses that created my happy place where I will forever feel like I am a young child. -Marisol
Thankful for my many magical memories with my friends and family at Disney World. I also love reliving these memories, scrapbooking them, and looking through albums over the years. -Susan
I am so thankful for the legacy of Walt Disney. He always dared to push the limits and encouraged greatness in those around him. His legacy of excellence and "plus it" attitude (the term Walt used to add an extra layer of magic to an already completed work) continues to create magical memories for families across the globe. -Donna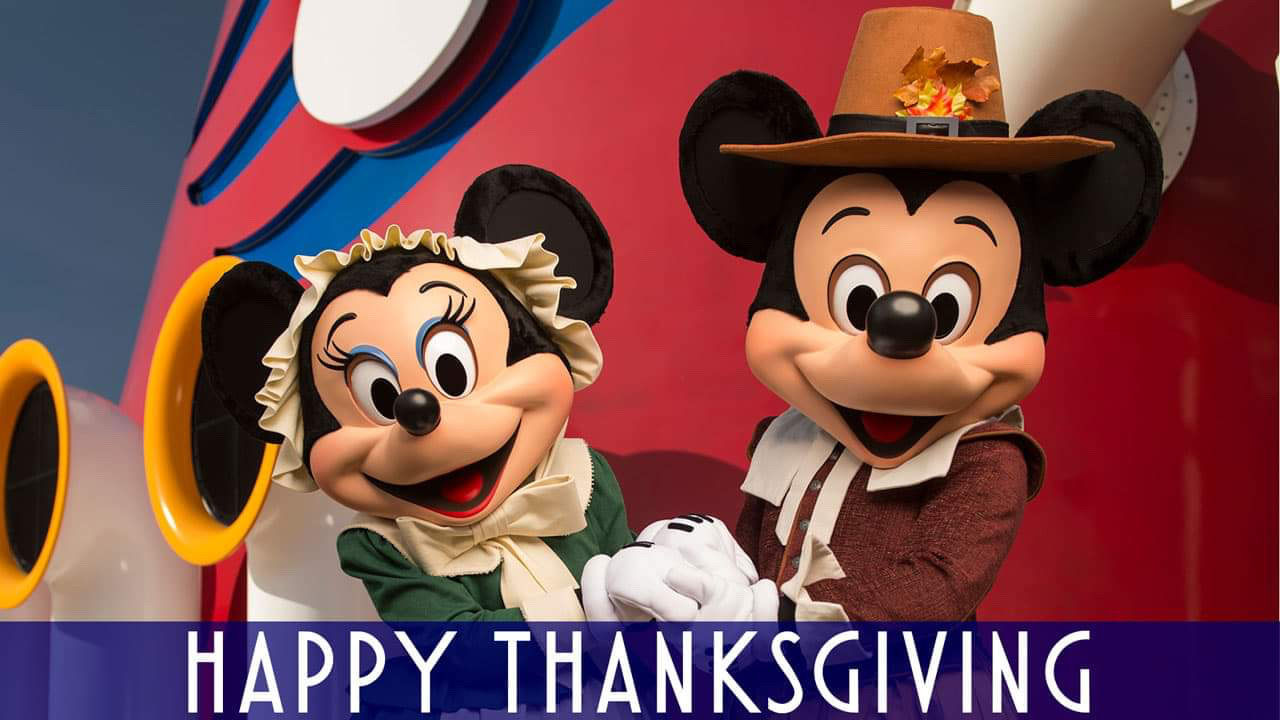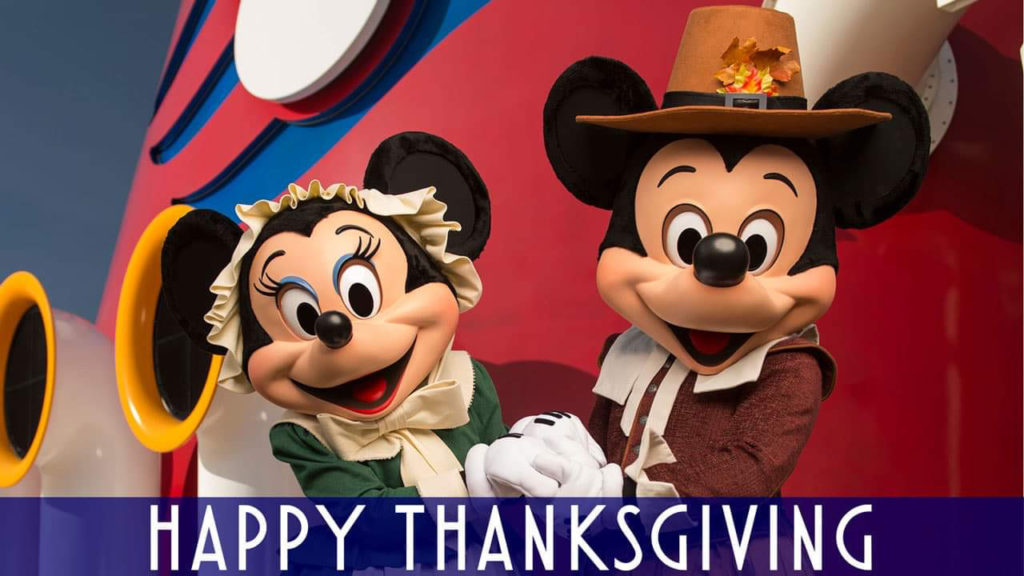 I'm thankful Walt Disney World is more than a vacation destination for my family. I'm thankful it's a place that has taught my family that every individual is important, our uniqueness is what makes us special, and that believing in yourself is the key to reaching our dreams. I'm thankful for each Walt Disney World Cast Member for teaching my family to see the needs of others and to do what it takes to fulfill those needs because that's where true magic is found. I'm thankful for Walt Disney's vision to give generations of families a place where we can leave the cares of the world behind and reconnect with those we love! Disney has changed our family, who we are, and how we view the world around us. -Jeanie
I'm thankful for Cast Members who make the magic come alive for us. I'm also thankful to be able to spend so much time making Disney memories with my family! It's our second home and we love it! I'm also thankful for my annual pass, the Haunted Mansion and the new attractions that the Imagineers add each year! I'm also thankful for the Disney cruise ships! We had our best vacation ever on DCL earlier this month and are thankful we were able to do that! -Rebecca
I am thankful for the happiness my family gets when traveling to Disney World. That even for a moment you can escape the day to day struggles of reality and enjoy a magical place where dreams can come true! These magical moments and memories will always be something I hold on to. -Heather
I am so thankful that my childhood memories are wrapped up in Disney World. As a child, I would visit with my entire family – parents, sisters, aunts, uncles, cousins, and grandparents. These trips are among the most magical and treasured moments of my life, and I am thankful to have these memories. I am also thankful to have the ability to share this experience and create new treasured memories with my own children now as an adult. -Jamie
When Kenny put the call out a few months ago that he was looking for a team of writers to create content for his website, never in a million years did I think it would impact me the way it has. From having a job where I get to write about Disney (hello, dream job!!) to meeting so many other wonderful people who share the same passion as me and write about it with me is so incredible. I am so thankful for Disney not only being a place of magic for my family but also bringing us writers together. Also, thankful for Kenny. Kenny, you have helped make all my Disney trips amazing and now you are allowing me to have a special part in all this. It means so much to me! -Monica
I am thankful to you, to those who read this blog for news, reviews and planning info, and to those who support my work by subscribing to www.characterlocator.com. Thanks to those who encouraged me after the passing of Mama Pirate and during my personal health struggle. Disney Parks have been special to me since my first honeymoon visit in 1990. We began vacationing here as a family in 2003 and have had the opportunity to travel to Disneyland (I even won the Dream Job), to Disneyland Paris, Hong Kong Disneyland, Aulani, and cruises on all four Disney Cruise Lines ships. This would not have occurred without you because we pay for 100% of the things we do. I pray you have a fantastic year, and thanks for encouraging me during some dark times this summer! -Kenny
Feature image credit: ABC6