Everyone is excited about the upcoming release of Disney's Frozen 2! This time, well-known shoe companies like Sorel and Converse are getting in on the fun!
Sorel is a natural fit for the Frozen franchise given that the company makes high-quality winter boots. Converse is a classic brand that loves to add a little twist on their signature designs. Both companies have partnered with Disney and to create fun shoes for the whole family!
Let's start with the Sorel collection. This collection heavily features the color silver. The styles for women are pretty understated in terms of Disney or Frozen touches. Most styles have a few snowflakes going up the ankle and a Disney's Frozen logo at the heel.
In some ways, I feel these adult styles miss the target audience by keeping them THAT understated. I think in trying to keep it elegant, they made the ladies' collection almost completely devoid of Frozen touches.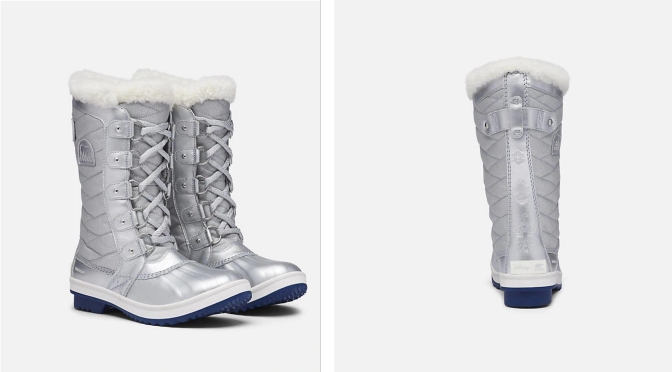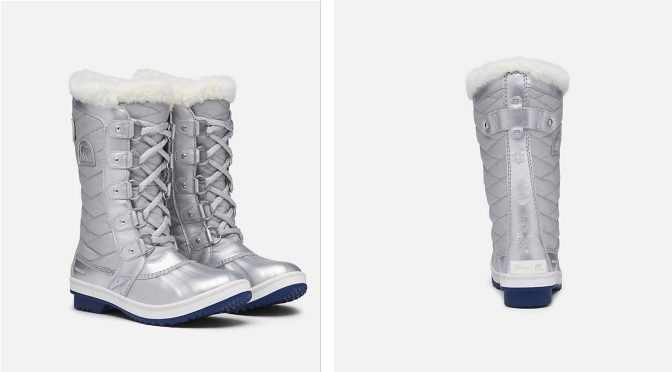 I own a pair of Sorel boots and they are great! If you and your family often find yourselves traipsing through piles of snow, you will not regret purchasing a pair of Sorel boots! They are very warm, provide great traction and look so stylish! The 3 adult styles range from $135-$260.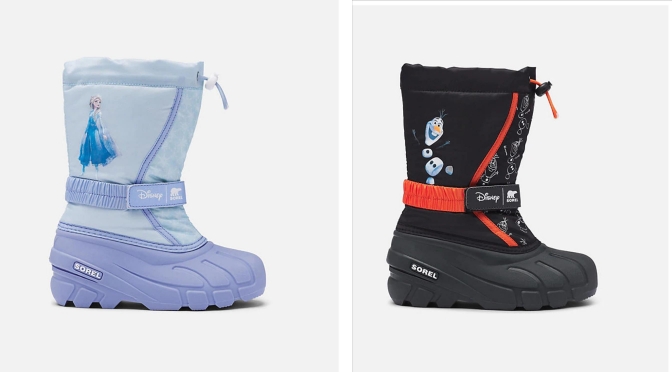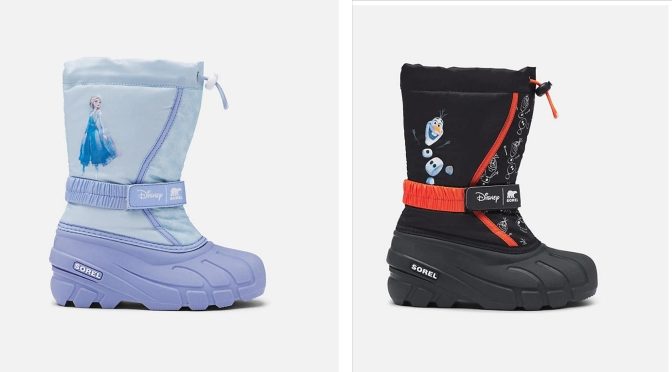 The styles for kids are available both in similarly minimalist Frozen styles, as well as ones that feature our favorite characters more prominently. In particular, there are pairs for kids that feature Anna, Elsa or Olaf. The kids' styles range from $65-$115.
Converse went a little less subtle with their designs, though there are certainly some understated styles available too! The adult Converse sneakers range in price from $60- $110.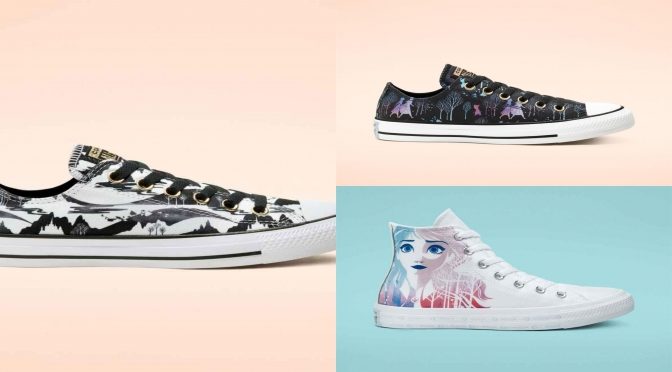 There is also Frozen branded converse footwear for toddlers, little kid, and big kids!  The Converse options for kids come in at $35-$45 depending on the style selected, with high tops being slightly more expensive.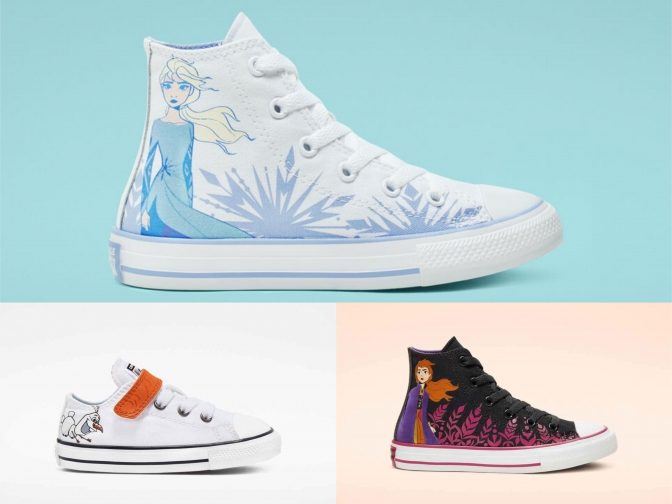 The Converse website currently offers 2 southwest points per dollar. If you fly Southwest it's always good to check their Rapid Rewards Shopping site before making an online purchase!
If you purchase them directly from Sorel, you can activate the 4 points per dollar on Rapid Rewards shopping that I discussed on this post about Southwest Airlines.
I'm trying to cool it for now after purchasing too many Nightmare Before Christmas Vans, but I really like the black with colorful silhouettes of our favorite Frozen characters.
What do you think? Which styles are going to make your holiday list?
-Rebecca W Davis