If you're like me, getting decked out in Disney gear is a key part of your vacation experience!  So, I'm pretty excited that I can add to my Disney Vans shoe collection now that the Nightmare Before Christmas collaboration has been released! But there's more Nightmare themed clothes and accessories out for the season, too!
Tim Burton has said the idea for the movie came from seeing Halloween decor and Christmas decor mixed together in a shop as Halloween season ended and stores began putting out Christmas baubles.  And that's one of my favorite things about the movie and items themed after it: its good for the whole rest of the year!  Your Nightmare Before Christmas shoes, tops and skirts will be festive for both Halloween AND Christmas!  So, if my math is correct, that means you can get twice the use out of them as you would regular holiday garb!
Let's take a look at this year's hot new NBC items!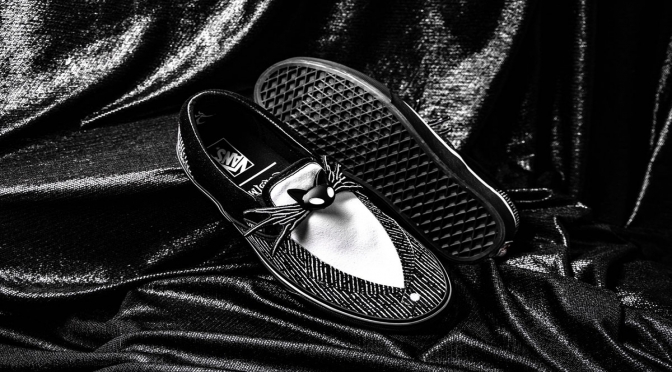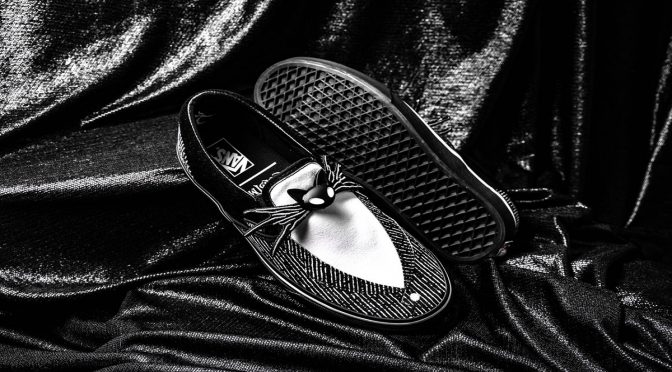 First up, we MUST check out this new Nightmare line from Vans!  There are at quite a few styles and even numerous styles for kids and toddlers! The collection includes high tops, slip-ons and laced styles as well as backpacks, Photo credits below to Vans.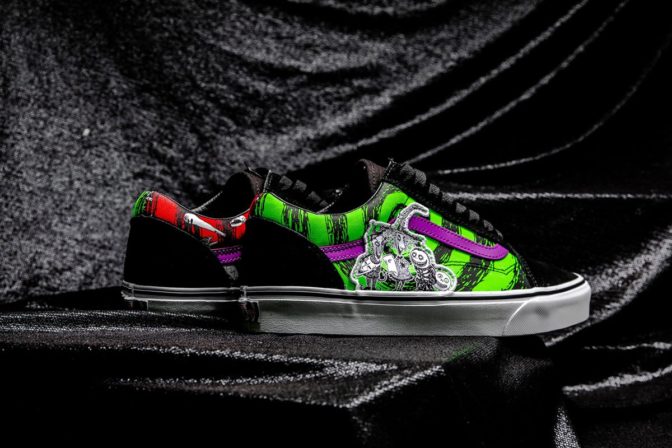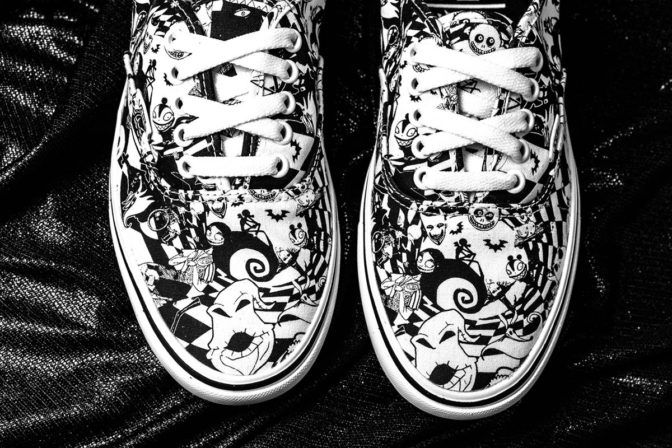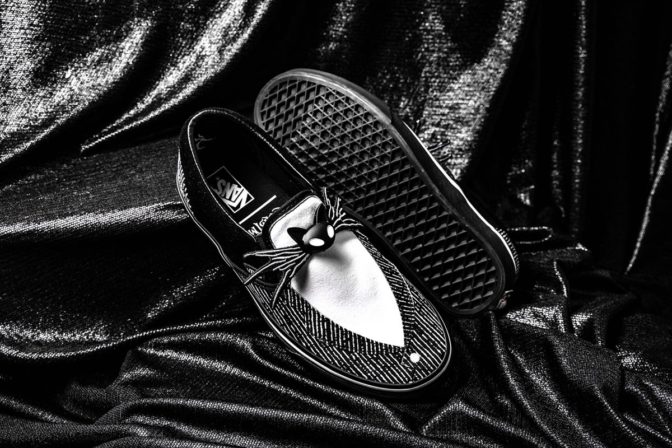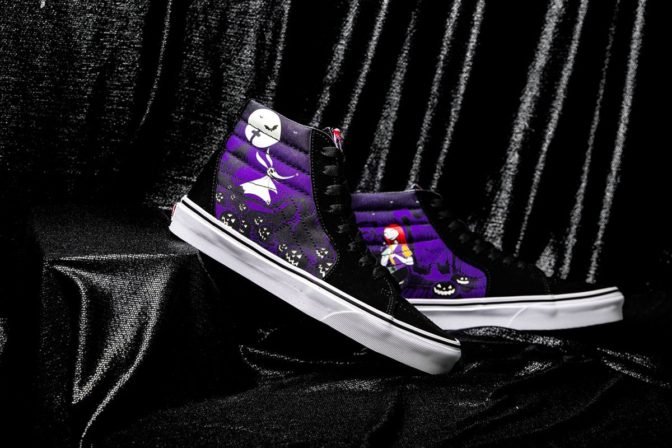 I wear vans all the time in the parks! And they are going to go perfectly with the all of the Nightmare Before Christmas clothes I've found! I stopped by the Disney Store this morning for a birthday gift and I couldn't help but take notice of the Nightmare Before Christmas display!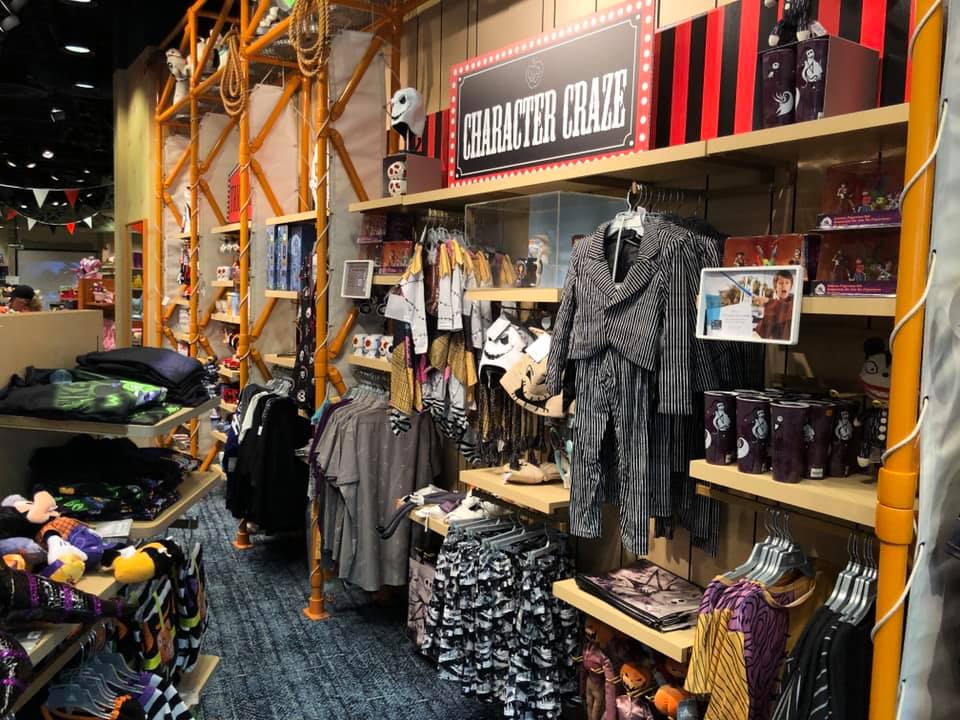 But in the bottom center of that photo you can see the absolutely adorable pleated skirt I couldn't resist! And ladies, this skirt has some serious pockets!!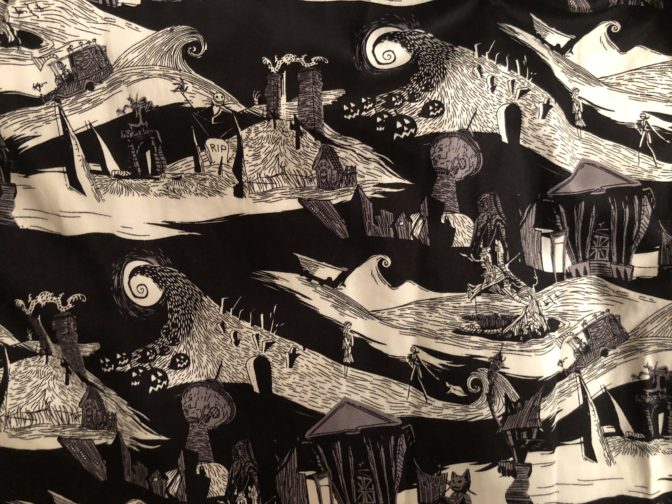 Of course there are a lot of options on the Disney Store Website, but other stores getting in on the fun! In addition to Hot Topic and their Box Lunch subsidiary, we spotted Jack and friends taking up residence in Kohls: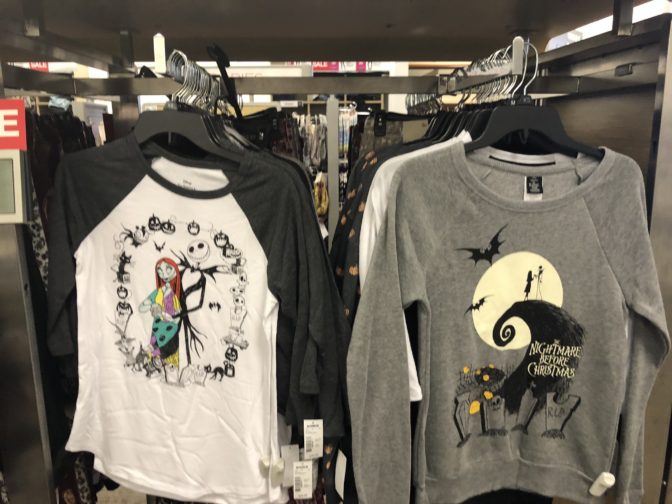 And one of our writers spotted this Jack costume tee at her local Wal-Mart store: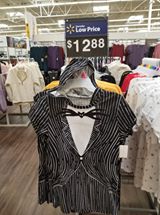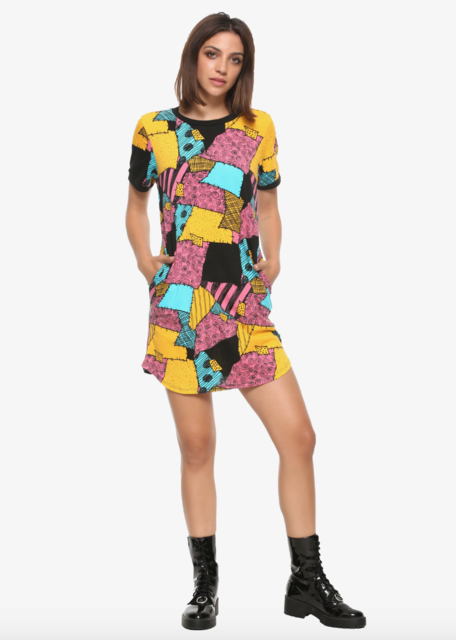 There are so many great options now that the movie has solidified its place in the holiday seasons!  I'm sure Jack and Sally would love to check out your Nightmare Before Christmas apparel at the Halloween or Christmas Parties at Walt Disney World! For tips on meeting Jack and Sally, subscribe to Kenny's Character Locator.
Do you have a favorite piece inspired by Nightmare Before Christmas?
-Rebecca Davis