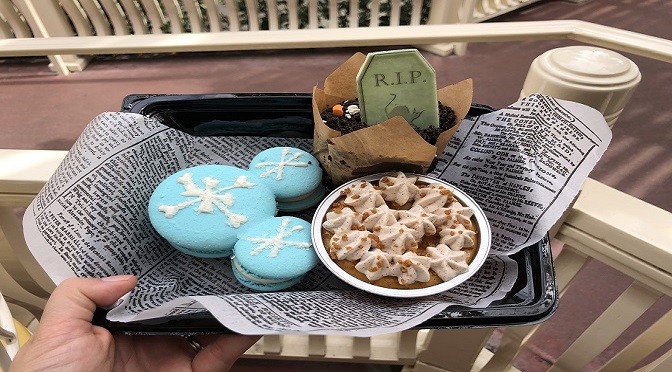 We did not put of our taste buds away after drinking the various Halloween inspired Starbucks frappaccino's.  We were ready to take on the challenge of eating some of the different Halloween treats around the Disneyland Resorts.  Here is a review of the various treats offered and those that we tasted.
Here are some of the goodies that we found over at Disney's California Adventures inside Bing Bong's Sweet Stuff.  Don't these Poison Skull Apple's look absolutely tempting not only for Snow White to try?
[the_ad id='41482′]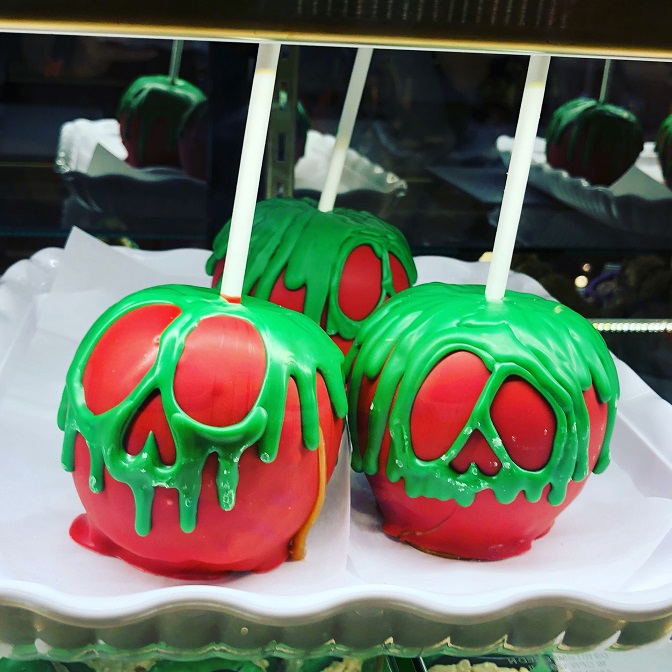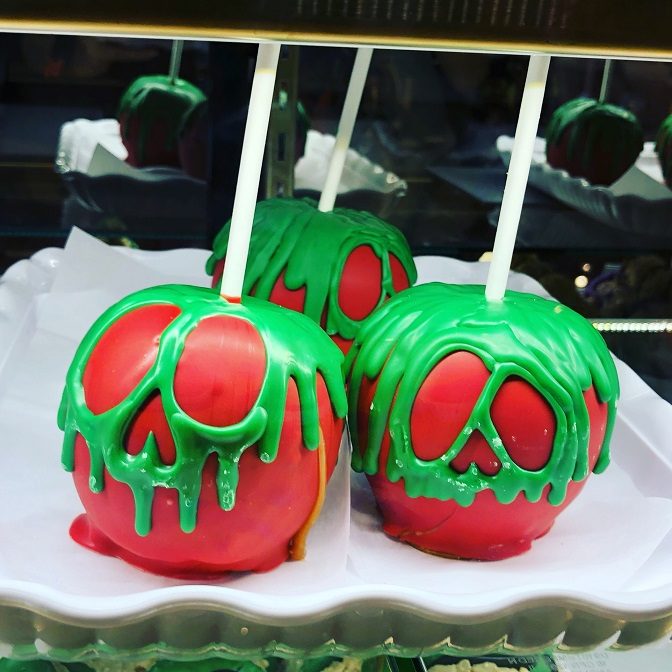 When my daughters and I saw these Cookies and Cream Ghost Chocolate Cupcakes we could not stop giggling as they look so terrified to be behind the glass display case. It was as if they were asking to be rescued!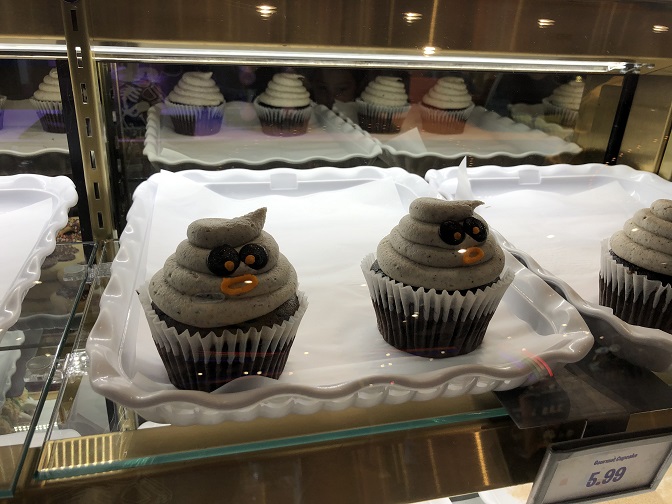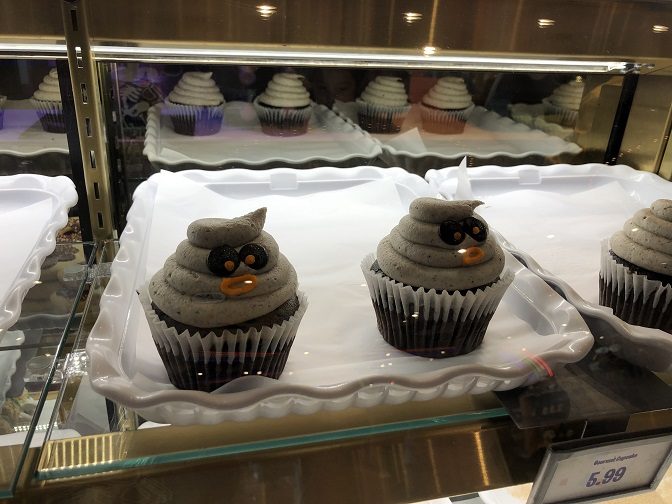 The Oogie Boogie Crispy Treat is only available at Trolley Treats, Bing Bong's Sweet Stuff and Marceline's Confectionery.  They look screamfully delicious, don't they?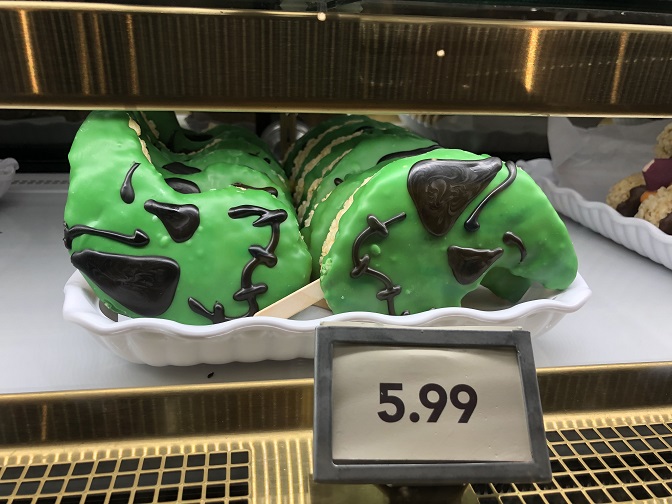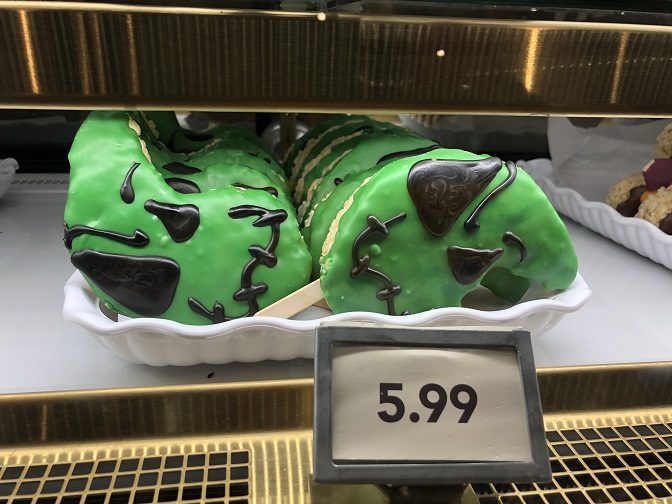 The treat that really stood out to us because of its vibrant colors was the Minnie Witch Crispy Treat.  Witchfully bowtastic,right?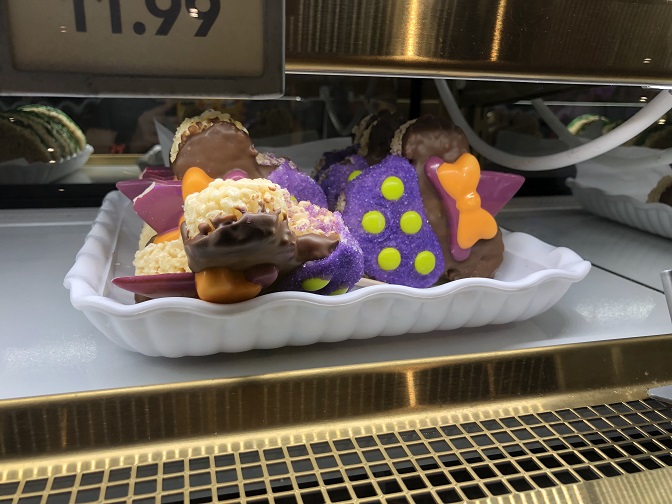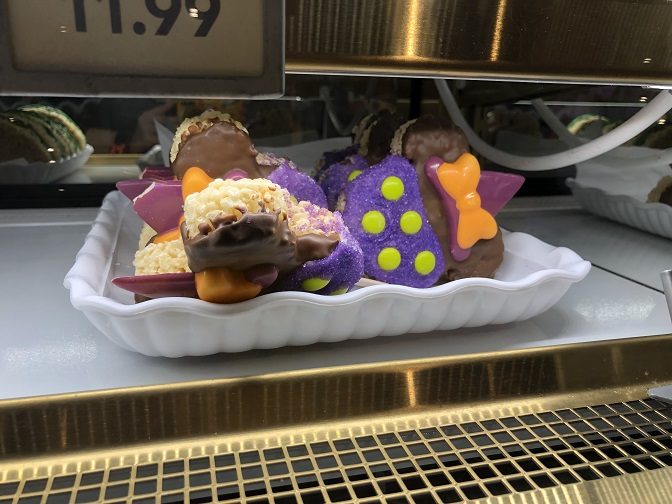 And we know that it is not a trip to Disneyland if you have not eaten at least one… or two.. okay.. at least four churros…  Do not fret, as one can indulge in the Bride Churro that can be found directly in front of the Haunted Mansion's overlay of Tim Burton's "The Nightmare Before Christmas."
However,  be prepared if you order this churro as I was immediately covered in quite the "bouquet" of vanilla and sugar all over my clothes!  The combination of the flavors were pretty good, but I still prefer the original Churro!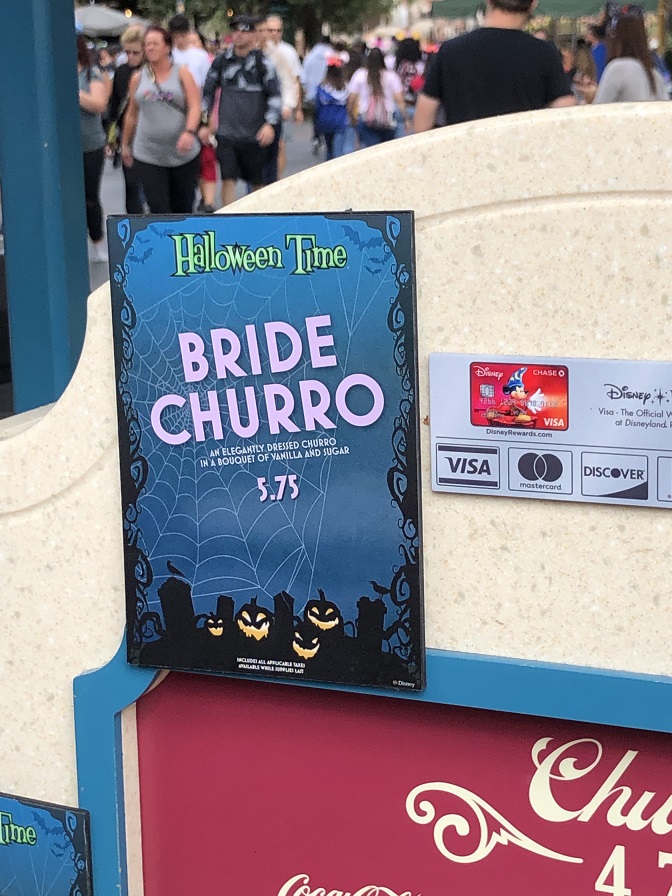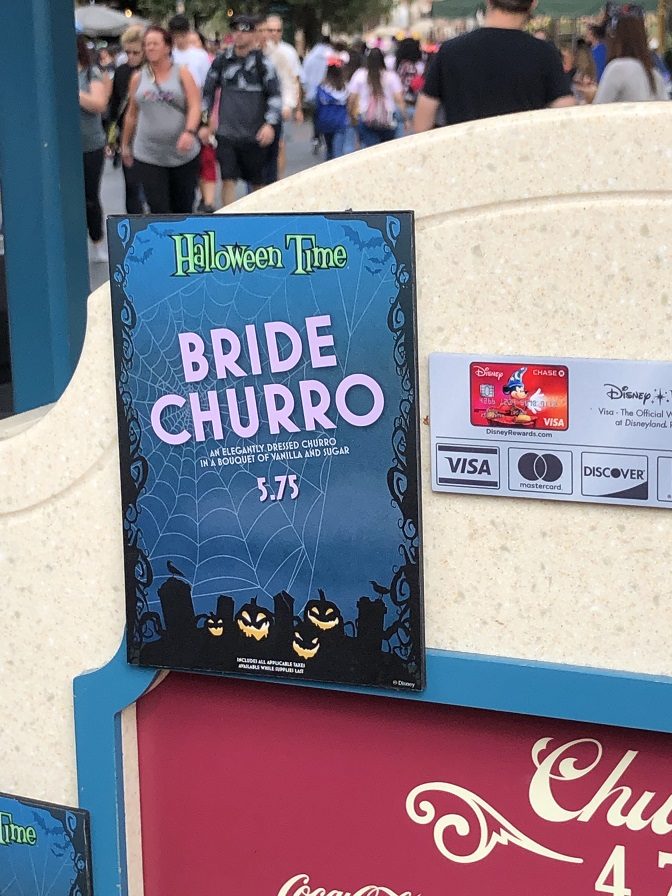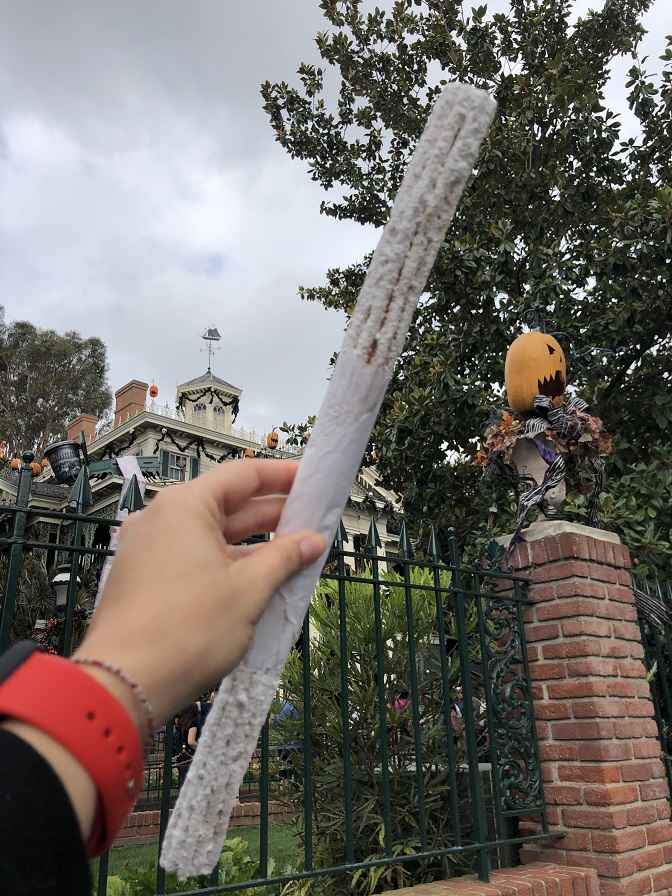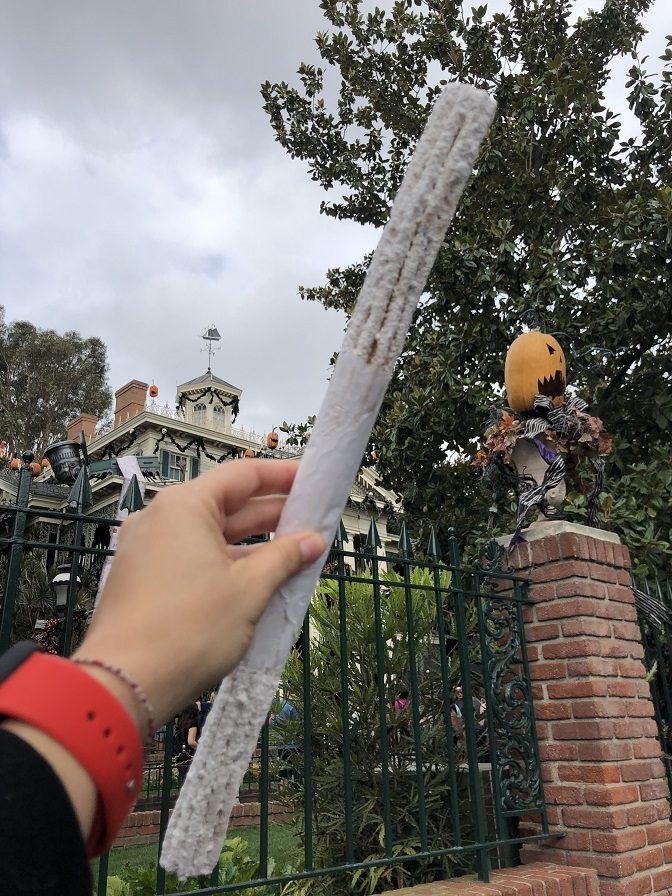 Towards the middle of the day,  we knew that we could not leave such a magical day without making a trip into the Jolly Holiday Bakery Cafe where we indulged on a variation of yummy Halloween baked goodies!
I didn't personally try it, but the Spiced Bundt Cake is another one that I am very much looking forward to trying as I'm such a fan of bundt cakes… I'm hoping the frosting, which is the best part, is to die for… (in my best vampire voice)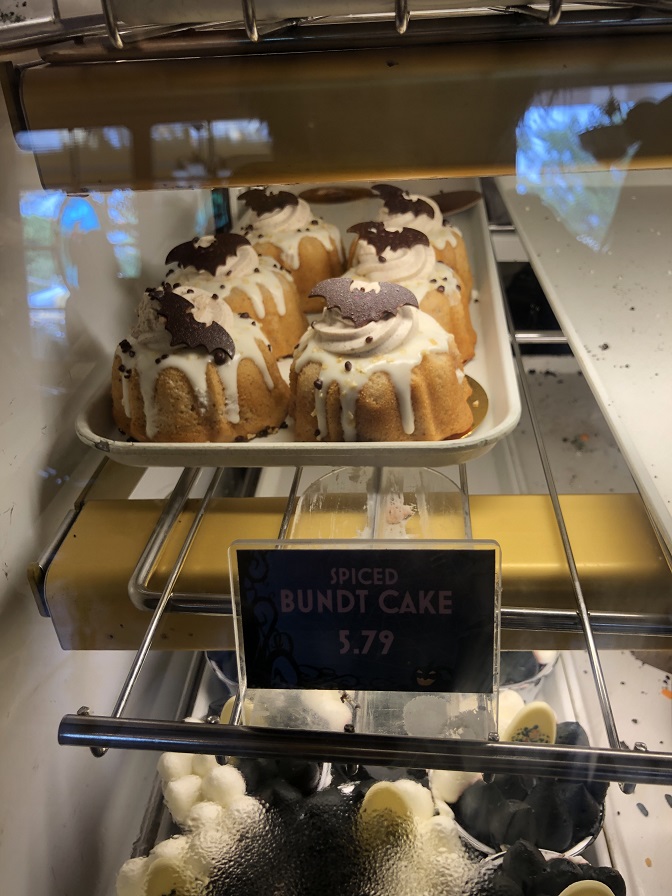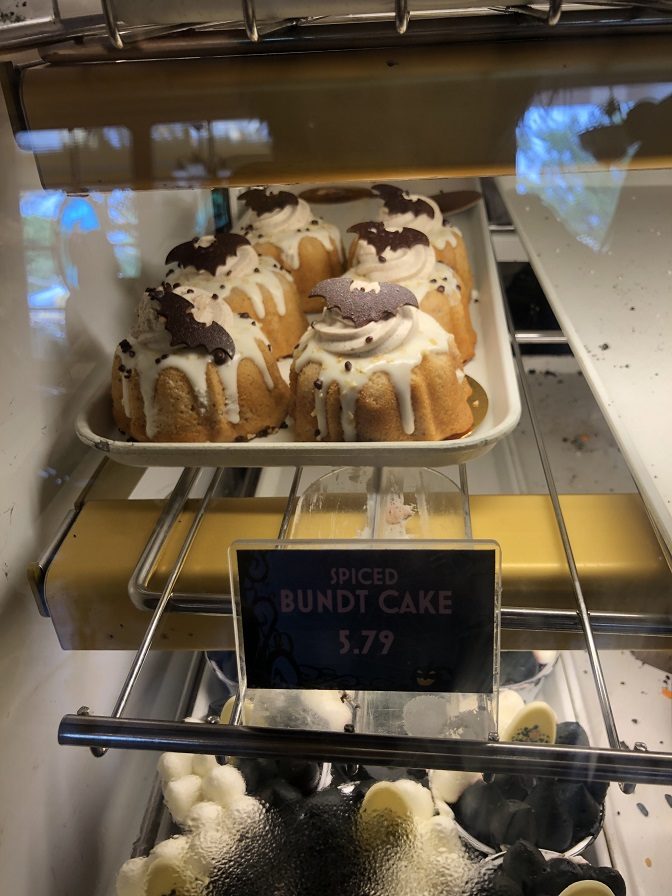 The mummy macaron's are the cutest things on earth! It is a Mickey-shaped macaron sandwiched with a sweet cookie and cream filling and it is gigantic!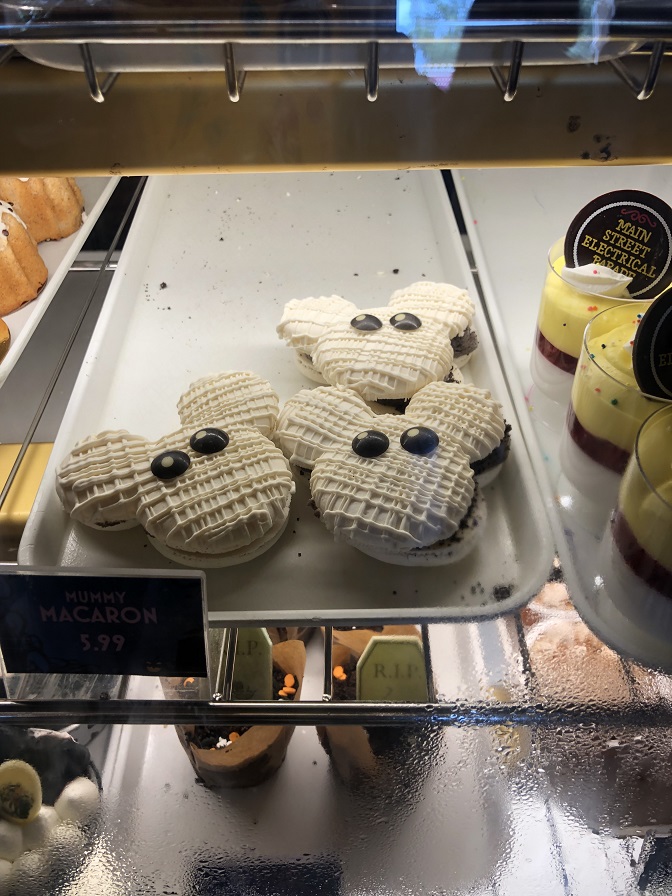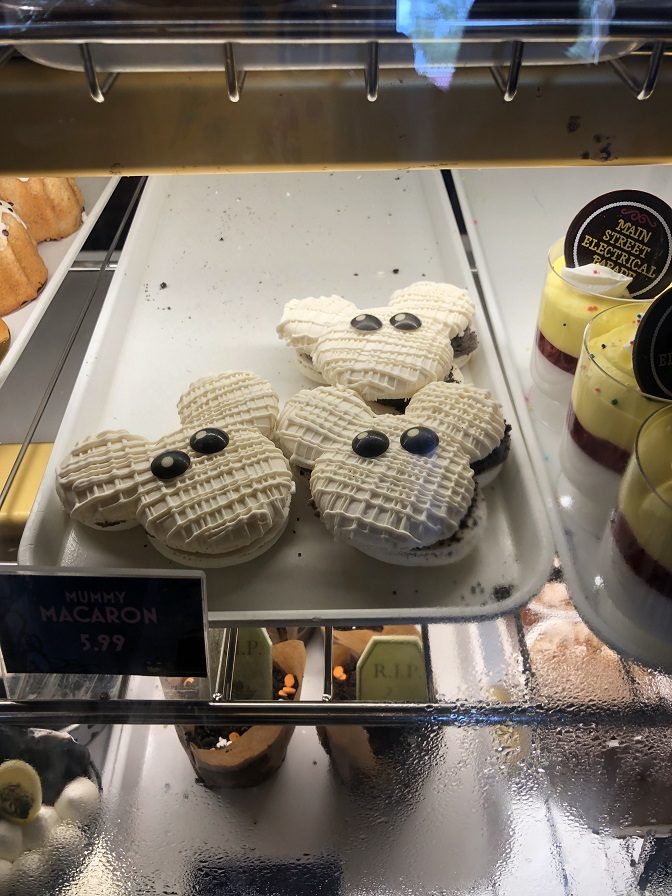 It was quite busy when we visited in the afternoon, so this was the first time that tested Mobile Ordering . Within a couple of minutes of placing my order and picking up at the designated area, the girls and I were eager to try the Graveyard Cupcake, Pumpkin Layered Cheesecake, and the Arendelle Aqua Macaron.
My youngest daughter ordered the Graveyard Cupcake and said that it was tasty but she was not able to finish the entire cupcake by herself as she stated that it was too big!  It is a chocolate cupcake with cherry filling, dark chocolate mousse, Halloween sprinkles, and a tombstone chocolate piece.
I, on the other hand, am a big fan of pumpkin and cheesecake and so it was not a hard choice to pick the dessert that I selected. This treat was delicious! I'm not going to lie, my girls kept asking for another bite, and I told them they had their own treats!  I highly recommend this treat!
Lastly, my oldest daughter, had a very difficult time deciding between the Mummy Macaron and the Arendelle Aqua Macaron.  In the end, Arendelle prevailed.  The taste of buttercream , blueberry and cream filling make this a very sweet and soft tasty treat.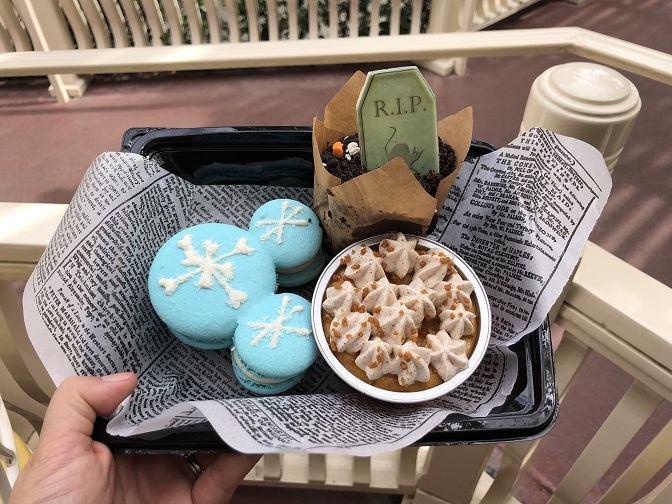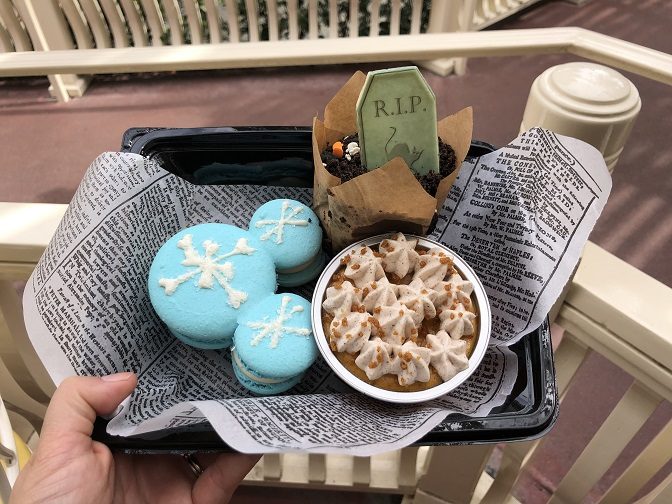 At the end of the day, we also could not leave Disneyland without a visit to the Mint Julep Bar in New Orleans Square without trying the  Pumpkin Spice Beignets paired with a New Orleans Mint Julep.  The girl's and I purchased a pack of 3, that way each one of us could try one.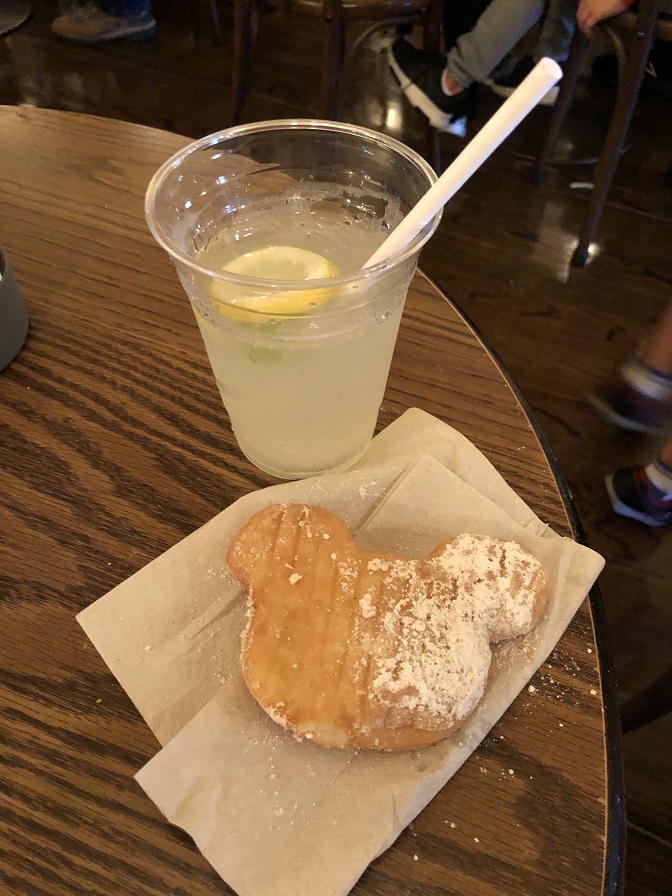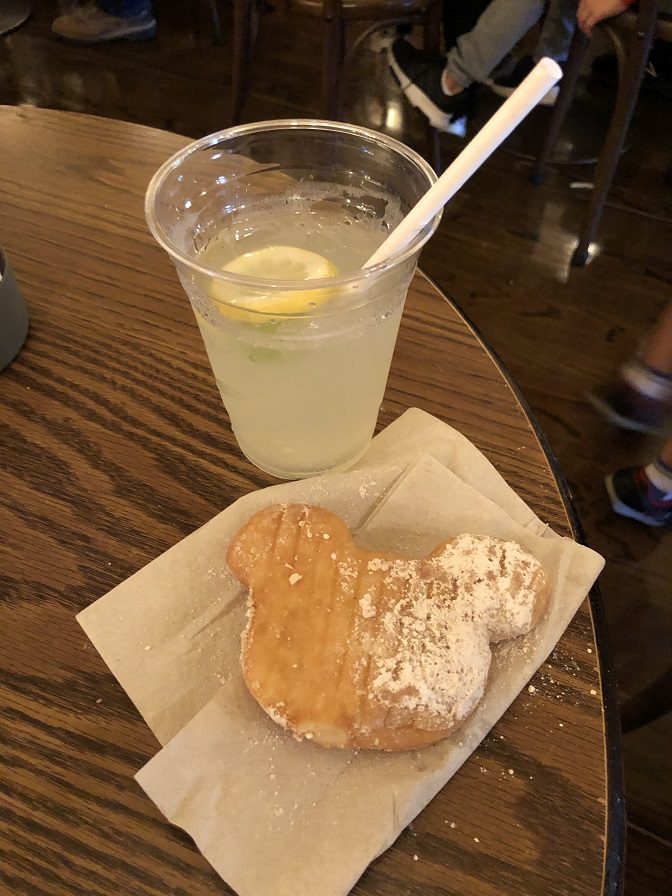 One word of advice is to make sure that you shake, rattle and roll your bag all around so that you are able to get all that pumpkin spice powdered sugar all over your beignets! These were quite delicious and refreshing after a long day at the parks, and perfectly paired with our Mint Julep.
Is there a Halloween themed treat that is calling to you? Let me know!
by: Marisol White
Follow me on Instagram @marisolsmouseketools