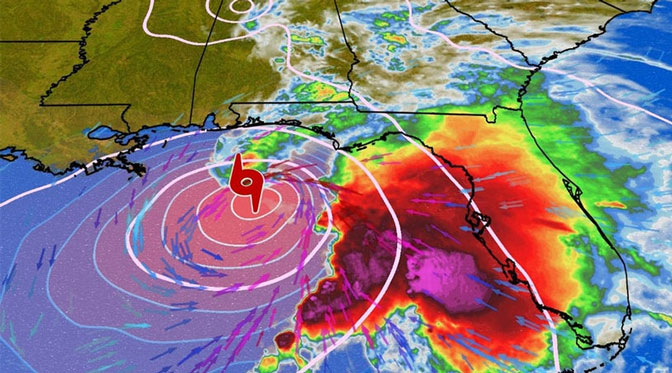 Because most guests travel here from other states or countries, they may not be familiar with Florida weather patterns.  Today, October 19, 2019, we are experiencing the outer bands of Tropical Storm Nestor.  How will that impact the day at Walt Disney World or Universal Orlando?
Putting on best TV announcer voice.  Today, we should expect rain, heavy at times with thunderstorms and the potential for a tornado to appear.  The Central Florida area is currently under a tornado watch, which means that conditions are favorable for tornadic development.  A small tornado did do damage to the Lakeland area, near my friend's home overnight.
[the_ad id="38585″]
The eye of the Tropical Storm is expected to make landfall soon in the panhandle of Florida, but the outer bands of rain and thunderstorms are going to affect the theme park corridor throughout today.
Usually, when it rains in Central Florida, the best thing to do is to "Poncho On!"   Today, I would recommend waiting in your resort until the thunderstorms and potential bad weather clear as the rain will be heavy with some strong winds.
The theme parks will remain open.  All outdoor attractions will be closed until the weather and lightning clears.
If you should choose to visit Walt Disney World theme parks today, I recommend looking at this post:
Which attractions are open during a thunderstorm at Disney World and which park is best?