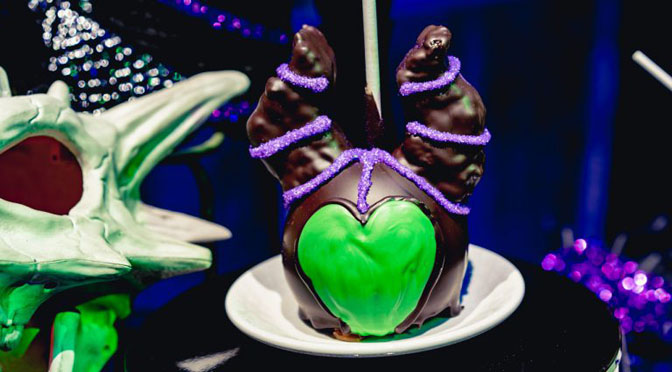 New Maleficent snacks have made their way to Disney Parks! These snacks look sinister and stunning all at the same time!
If you're a fan of the mistress of all evil, you need to try these desserts before they disappear on October 31. Various treats are available at Disney World and Disneyland.
[the_ad id='41484′]
You can find this incredible candy apple at Marceline's Confectionery at the Downtown Disney District, Trolley Treats and Bing Bong's Sweet Stuff at Disney California Adventure park, and Candy Palace and Hunny Spot at Disneyland park. They are dipped in chocolate and caramel, decorated with colored chocolate and sugar, and topped with two crispy treat horns! YUM! In addition to the Maleficent candy apple, a crispy treat is also available at all the same shops as listed above.  Check out this video of how it's made:
Or maybe churros are more your vice, in which case head over to the Tomorrowland churro cart near Space Mountain and grab one coated in candy crumbles and colored sugar…with a side of marshmallow dipping sauce!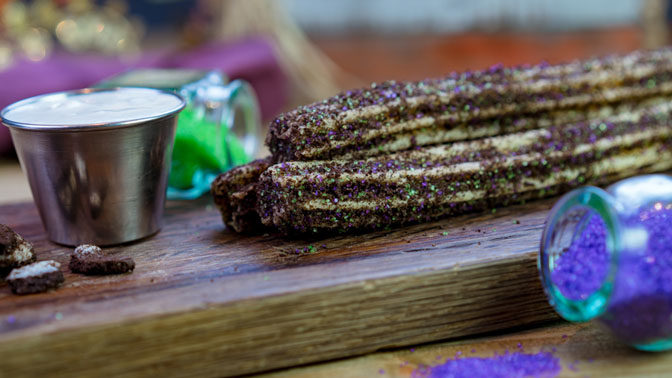 At Disney World, a Maleficent cupcake is available at All Star Music Resort. This yummy chocolate cupcake comes filled with crispy pearls and topped with vanilla citrus buttercream, chocolate horns, and green glitter.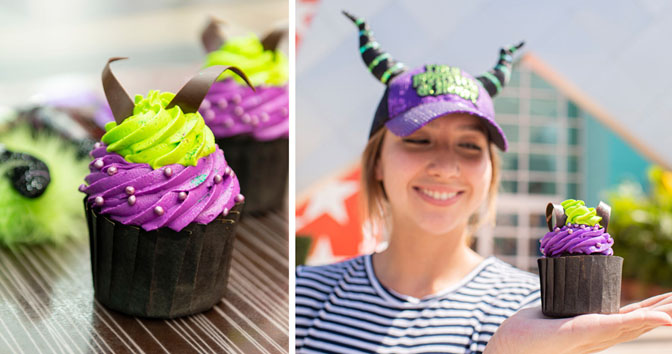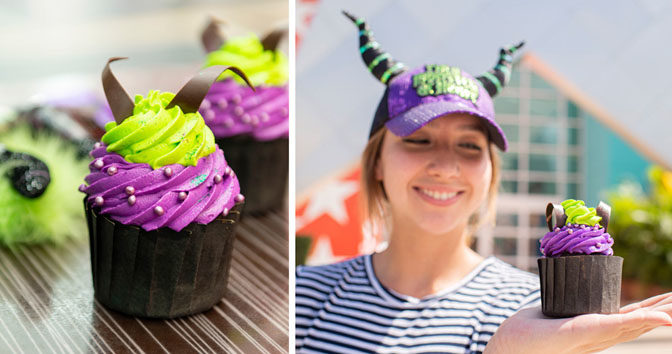 A second cupcake can be found at Artist's Palette at Saratoga Springs Resort and Good's Food to Go at Old Key West Resort. This one features salted caramel ganache buttercream, chocolate horns, and rainbow glitter.
Finally, head on over to The Ganachery at Disney Springs to try this dark chocolate piñata full of EVIL! Just kidding – it's full of house-made vanilla bean marshmallows and crispy pearls.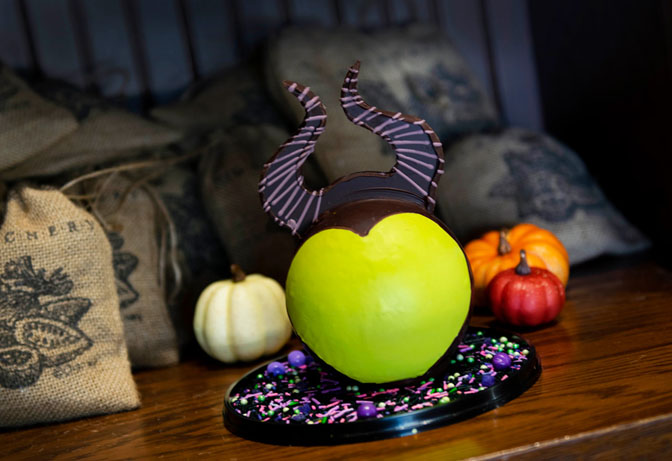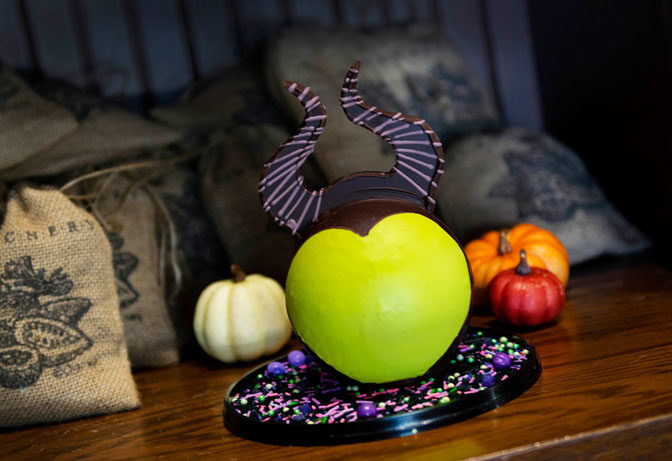 Are you Maleficent fan? What do you think of these delectable desserts?
-Monica S.