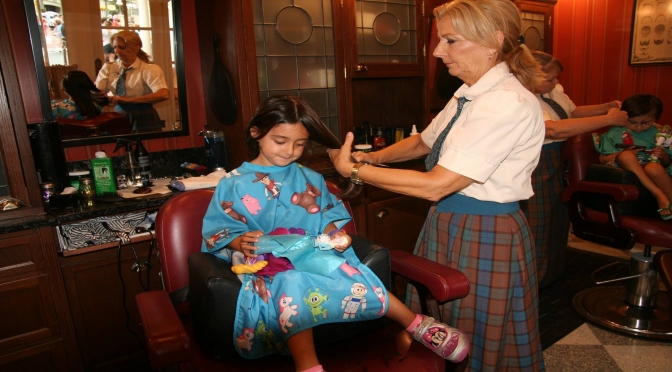 Did you know tucked inside the Magic Kingdom, in between City Hall and the Emporium, there is an incredibly charming old-fashioned barber shop?  Here are 4 reasons why you should book an appointment at Harmony Barber Shop, either for yourself or your child on your next visit. 
Harmony Barber Shop is actually a real barber shop on Main Street in the Magic Kingdom.  It's a very small barber shop with just three chairs located inside, but the experience is one worth booking as I found when I chose to have my daughter's haircut there a few years ago.
[the_ad id='41488′]
What you will love about this experience is:
1. It's so quaint: It's a small place.
Compared to the hustle and bustle of say Bibbidi Bobbidi Boutique, it's more of a low key option for a child who would like a special Disney experience but might be overwhelmed in a larger setting.
2.  Built in Entertainment
Your child's hair stylist will keep them well entertained throughout the haircut with Disney toys.   My daughter had Elsa and Rapunzel spinning toys that she played with happily as her hair was cut.  As you can see from Kenny's photo below, his daughter enjoyed blowing bubbles!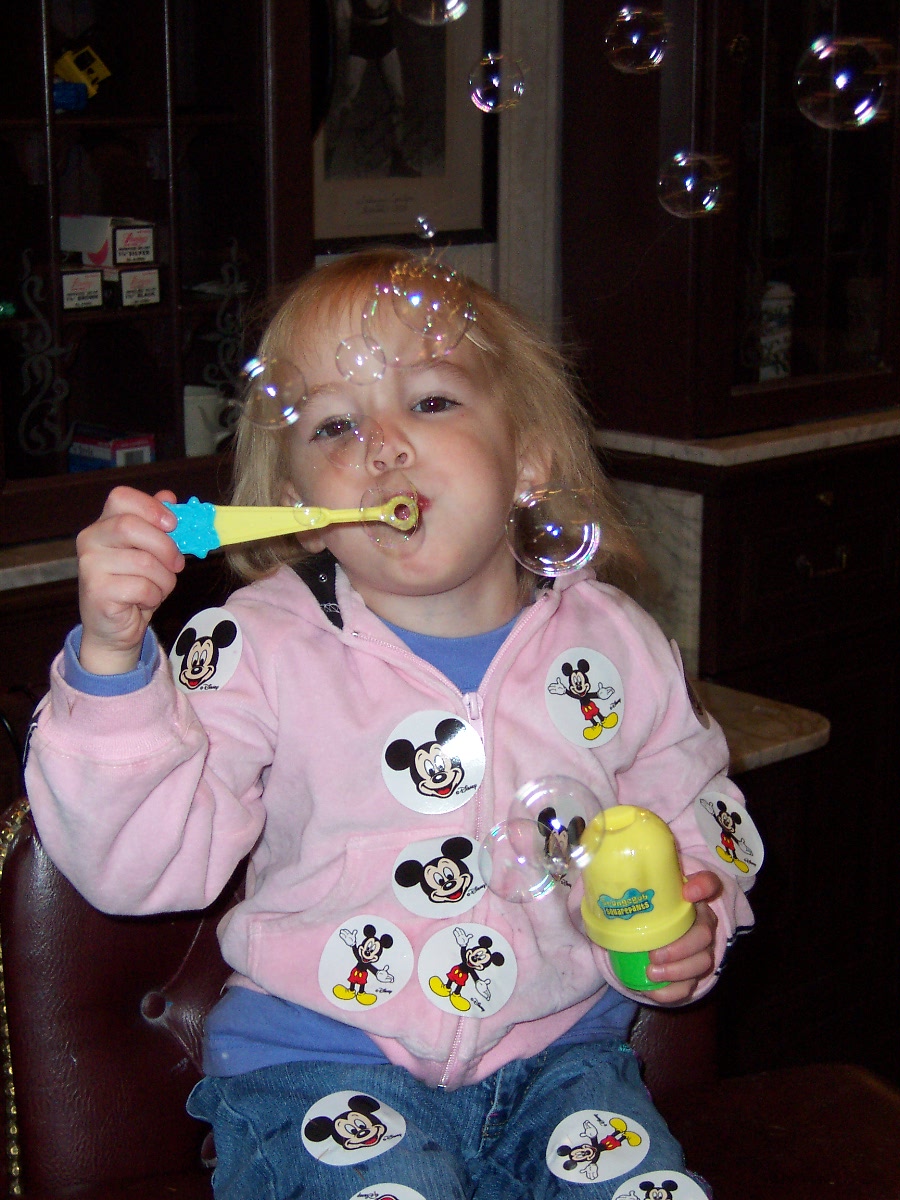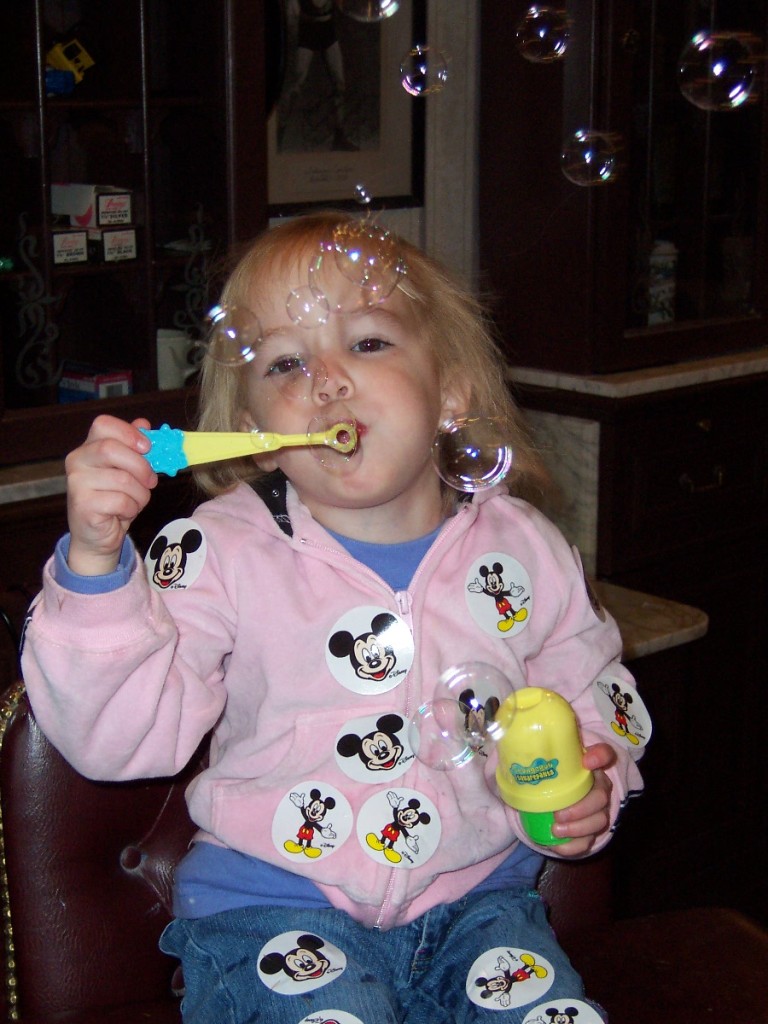 3.  A Sprinkling of Pixie Dust
After the hair cut, there is an option to receive pixie dust.  It was such a magical moment when the cast member added the pixie dust, prompting my daughter to close her eyes and make a wish while the pixie dust was sprinkled.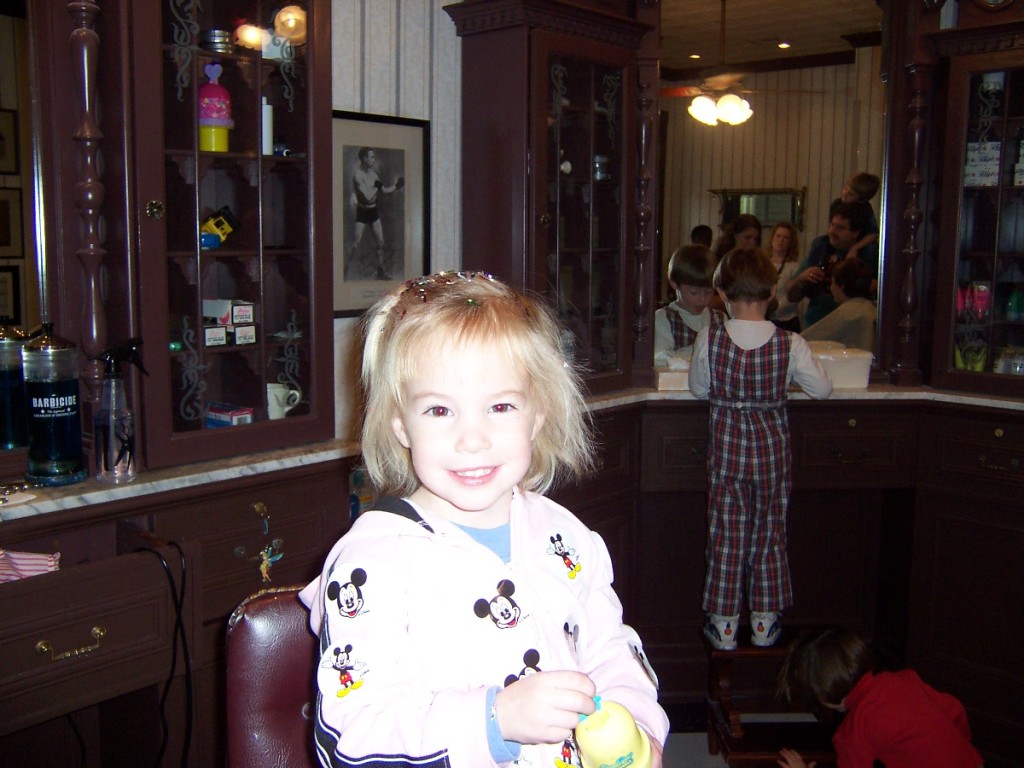 4. The price
They provide hair cuts for both children ($15) and adults ($19), which seems like such a bargain to receive a haircut at Walt Disney World.   Or you can opt for the first haircut package for your child, which for $19 $25, includes the haircut, a certificate, set of Mickey ears that has My First Ears embroidered on the back and a little bag containing your child's cut hair to save as a memento.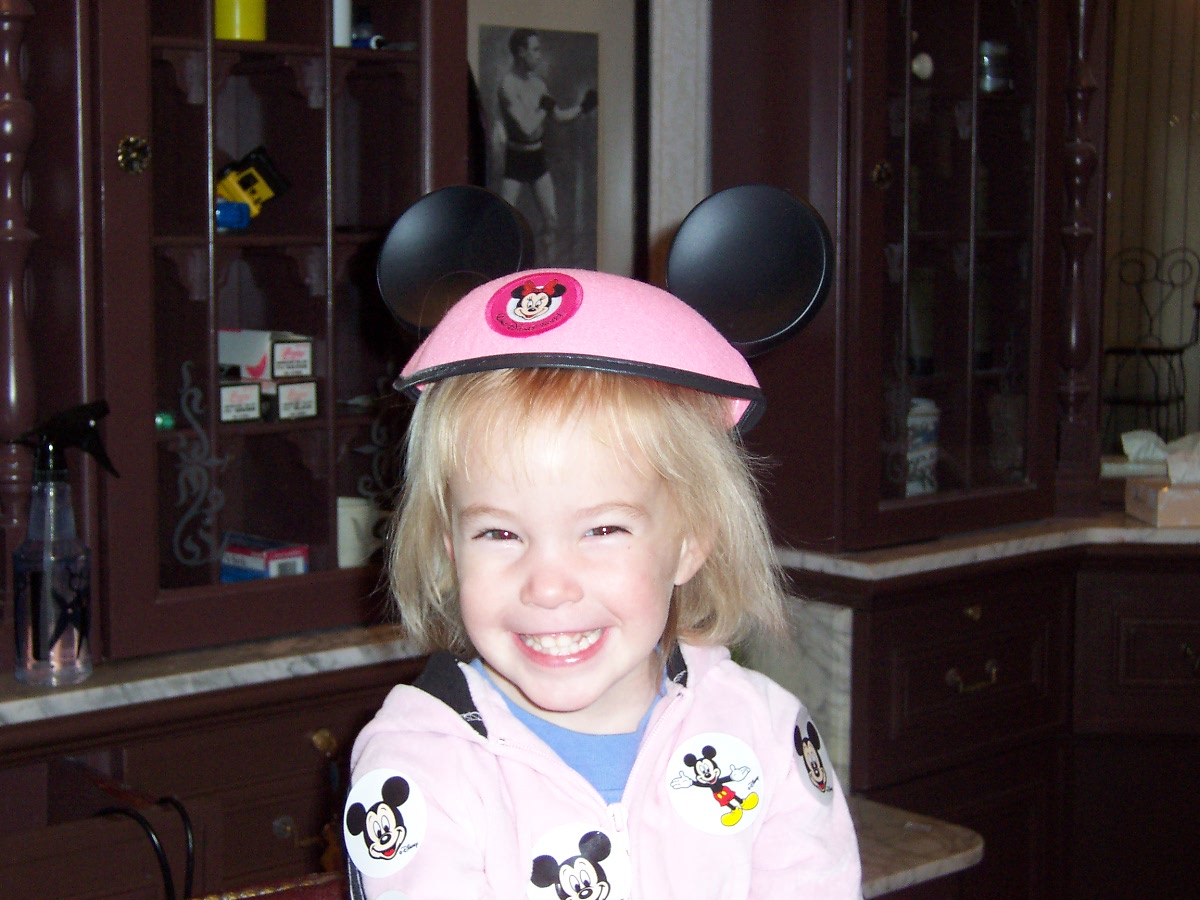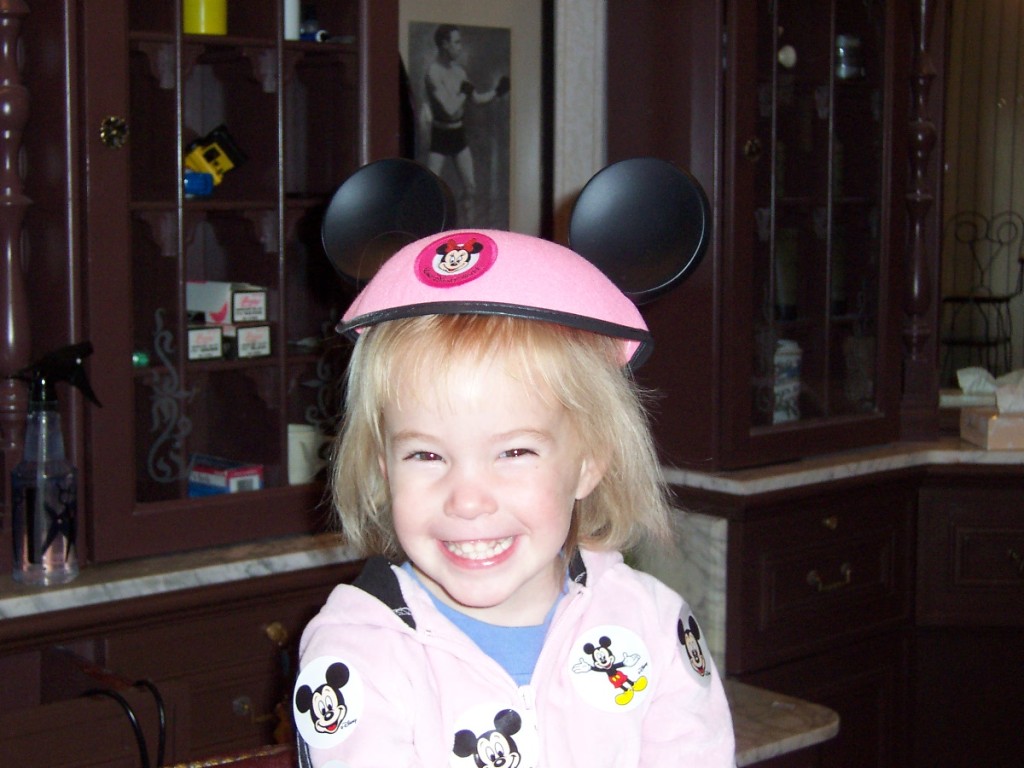 The barber shop is open from 9a.m. to 5p.m.    If you want to make an advance reservation, call 407-939-7529 for an appointment or you can book your appointment right on the My Disney Experience app or Walt Disney World website,   Walk-ins are welcome, although they do recommend reservations.
Have you been to the Harmony Barber Shop before?  Share your experience in the comments below!
Tara Duarte