Is it too early in the day for me to put on my pajamas now and to call in for my bedtime story. Oh wait… what I meant to say is, if it is too early for my girl's to put on their pajamas to hear their Disney bedtime story told by Mickey himself?
Starting today, children of all ages will be able to rest their heads tonight with visions of Mickey and friends dancing in their heads. When you can call the toll-free number, 1-877-7-MICKEY, you can hear one of six special goodnight messages from either Mickey Mouse, Woody, Jasmine, Anna and Elsa, Yoda, or Spider-Man. How awesome is that?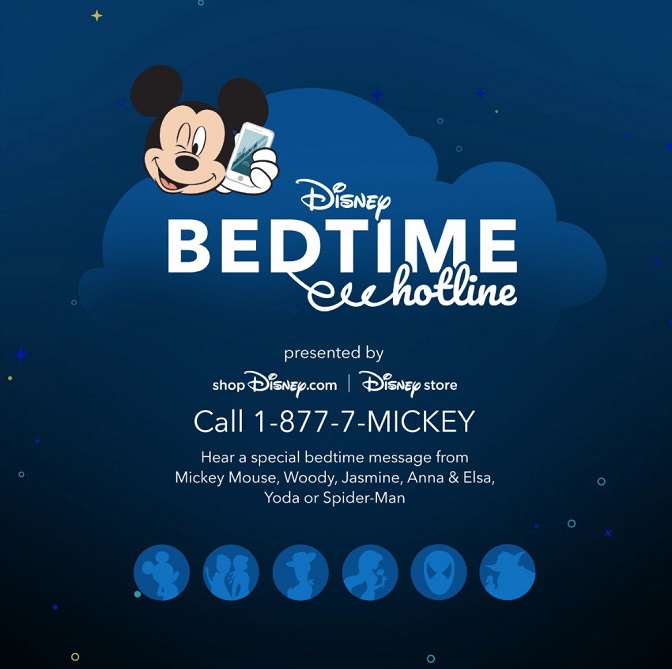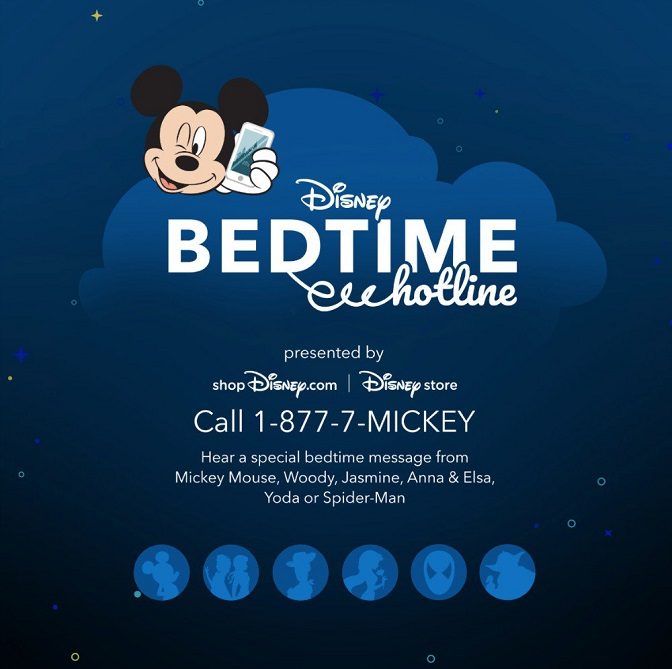 However, the phone number will be available through September 30, 2019, throughout the United States and callers can also opt-in for a one-time text message. So, there is no time to waste!

Why stop just at bedtime stories when you can shop on ShopDisney.com for an assortment of sleep items such as fleece sleep throws, slippers, pajama sets and bedtime plush buddies to make nighttime routine much more peaceful.
ShopDisney has also introduced the Disney Bedtime Adventure Box for as low as $27.99 per box which will include a story-filled box that includes easy-to-follow activity cards, authentic Disney store pajamas, an adventure-based book, a rewards chart, stickers, and a special offer. There is also the Bedtime Deluxe Box with two additional treasures that may include a pillow, blanket, towel, plush or bath tows for the low price of $54.99 (over a $70 value)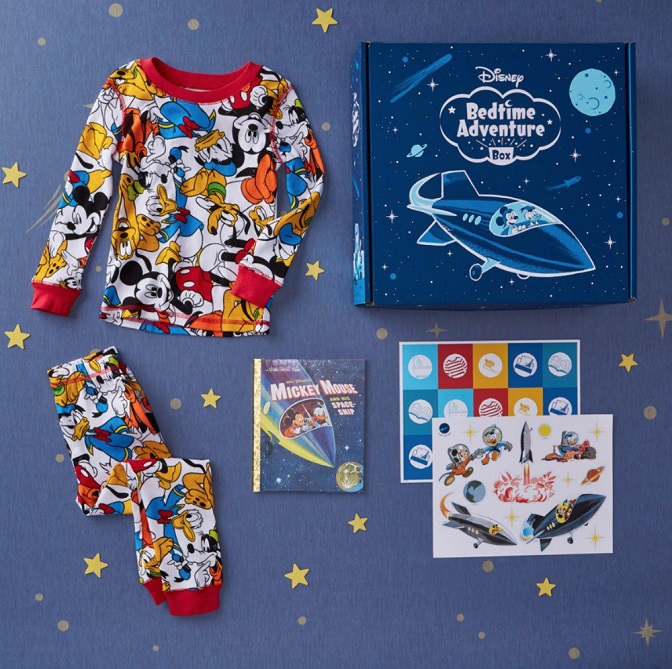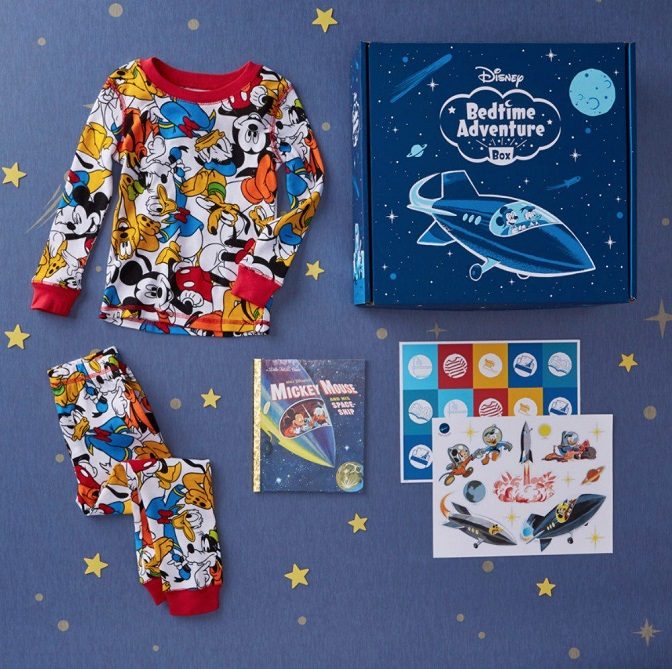 The Disney Bedtime Adventure Box is available to order on a monthly or annual basis for shipment on a monthly, quarterly, or semi-annual basis. What a great Christmas and Birthday idea, right?
Who else will be dialing in tonight for a magical bedtime story and ordering their Disney Bedtime Adventure Box? Comment down below!