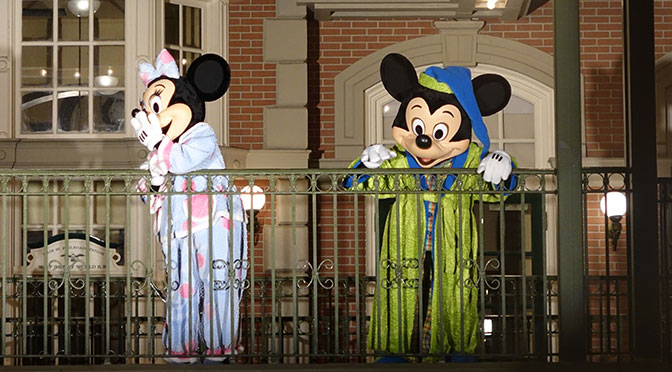 Recently, I was informed that the Magic Kingdom will eliminate Late Extra Magic hours for onsite guests.  It caught me a bit off guard, so I wanted to to further research.  According to what I'm seeing, it does appear to be true.  Here's the details:
Switching Evening to Morning
According to my source, the Magic Kingdom will eliminate Late Extra Magic Hours (EEMH) beginning in October 2019.  I had originally been provided EEMH for Wednesdays in October, but I was informed to remove them at a later time.  I was wondering why I was given that direction.  Then a few days later I was informed that I should change all the EEMH for Morning Extra Magic Hours.  I figured they were just switching around things.
Well, after watching the first full week of Magic Kingdom park hours go live officially on the Disney World website, there are no EEMH listed for Magic Kingdom!  Instead, Wednesday and Friday now have Morning Extra Morning Hours only.  I also updated my Crowd Calendar of October based on this report and on the evidence at hand.
No official confirmation
I attempted to reach out to some official Disney sources, but no one  replied to my emails.  When I noticed the Hollywood Studios had dropped their Evening Extra Magic Hours back in November 2016, there was no official confirmation from Disney World.  It was complete radio silence.  It took most people a month or two to realize what was going on.
Because there is no official confirmation and we only have 1 week of officially listed park hours on the Disney website, it should still be treated as an unofficial post, but all evidence points to the Magic Kingdom removing Evening Extra Magic Hours and replacing it with an additional Morning Extra Magic Hour.
Late time in the park for sale?
The Magic Kingdom Evening Extra Magic Hours have always been our favorite when staying onsite, especially back when the Evening Extra Magic Hours consisted of 3 extra hours in the park.  At this time, it appears that extra time in the park after traditional park closing will consist of Halloween Parties, Christmas Parties and Disney After Dark hard ticket events, each at an additional cost.
Evening Extra Magic Hours could return at some point in the future.  Hollywood Studios offered it for a short time after the Toy Story Land grand opening.  It's impossible to predict what will occur, but I'll keep you updated.
What are your thoughts on the Magic Kingdom removing Evening Extra Magic Hours?
Share the post using the share buttons below!
Are you planning a vacation? Reach out to our trusted travel agency sponsor Authorized Disney Vacation Planner
Mouse Class Travel
!