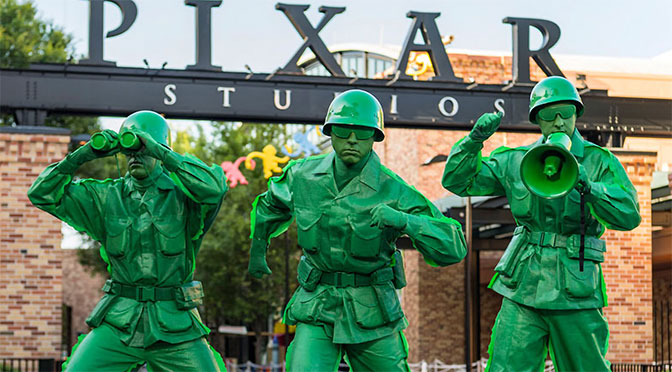 When Toy Story Land opens June 30, 2018, we know for certain that there will be some changes to the Green Army.  One of those changes may include women joining the army!
That's right!  From internal sources, it's being stated that the Green Army Men will be joined by their female counterparts.  It will not be confirmed 100% until June 30, but this rumor does seem plausible.
Additionally, as you can see from the Disney media release photo above, all the Green Army will now be face characters who can speak to you.  Over the last couple of years the only character who would speak was Sarge.  The ugly green mesh covering their faces will be gone and they will be able to speak and interact with guests!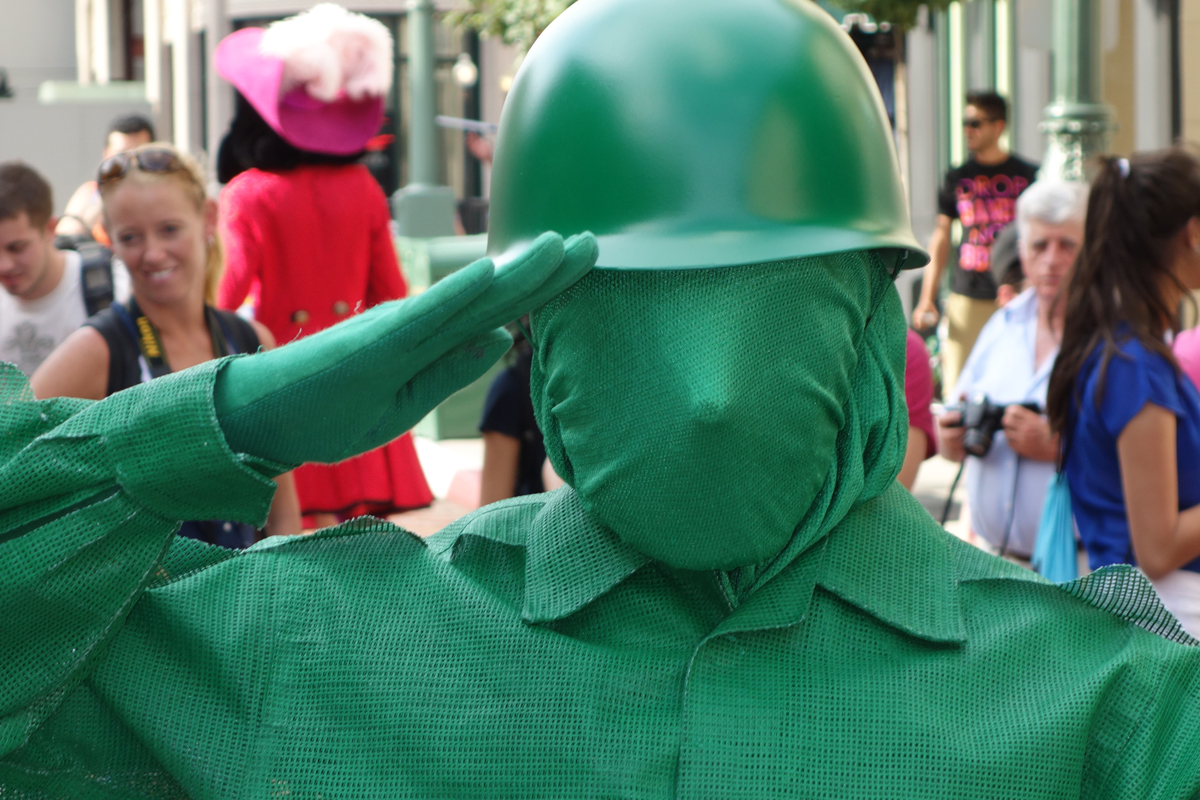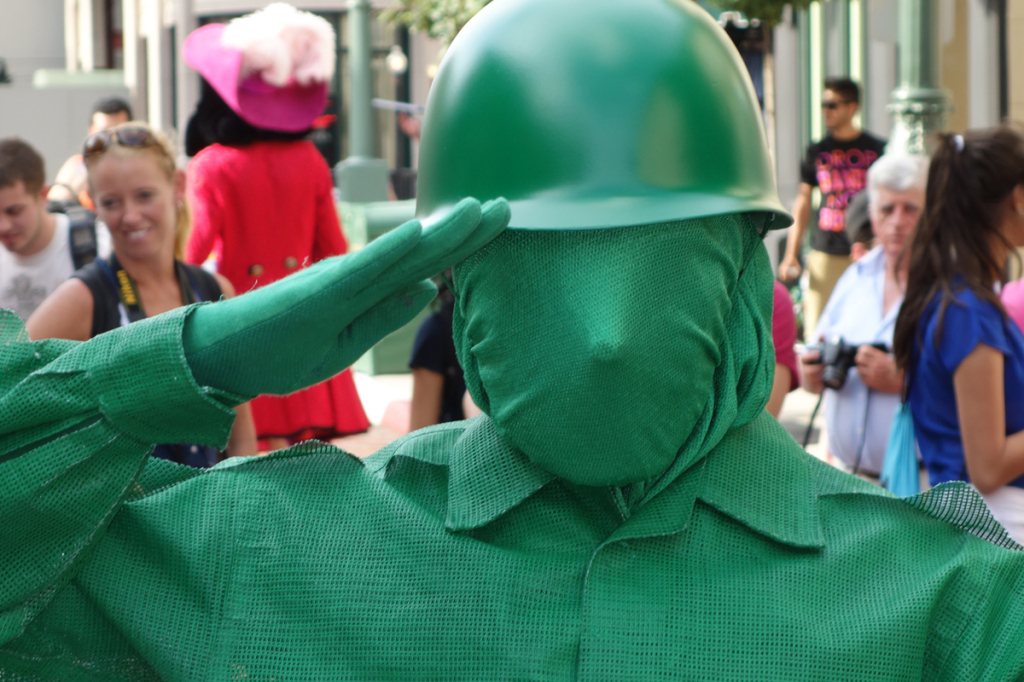 The Green Army are supposed to offer their Boot Camp, in which they enlist children to join them in obeying orders to do silly kid things like hula hooping and marching.  Here's a video of the  experience:
The Green Army are supposed to introduce a new drumline show that will likely be something similar to this one that is held daily at Disney California Adventure.
What do you think about the Green Army possibly beginning to include female Army members?  Feel free to share this KennythePirate post below.