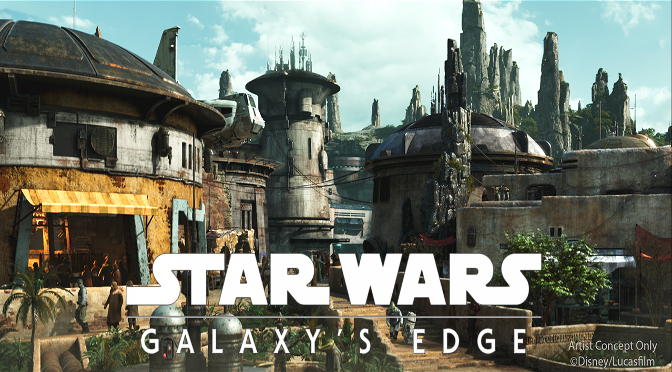 Galaxy's Edge promises to be the most immersive experience Disney has to offer giving guests a chance to step into their very own Star Wars story. This past weekend, Disney hosted "Galactic Nights" in celebration of the premiere of "Solo: A Star Wars Story" and revealed some exciting information for Galaxy's Edge!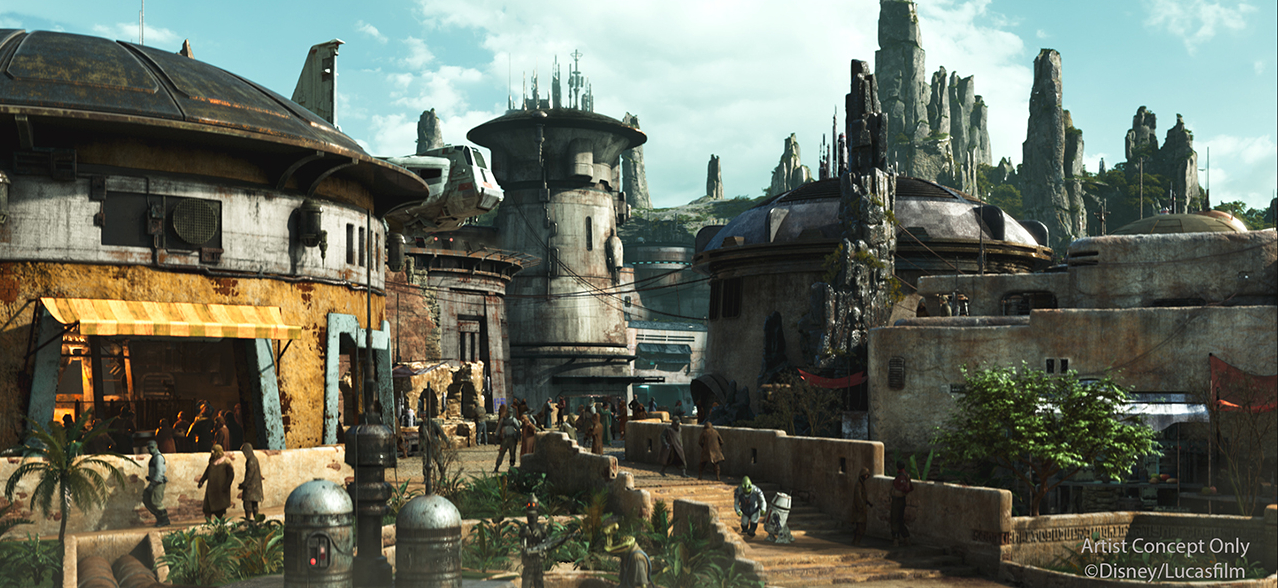 Black Spire Outpost has been revealed as the name of the village the guests will be visiting in Galaxy's Edge! Here are the details:
"Black Spire Outpost is an infamous stop for traders, adventurers, and smugglers traveling around the Outer Rim and Wild Space. Off the beaten path, this outpost has become a haven for the galaxy's most colorful — and notorious — characters. Widely known for the petrified remains of its once towering ancient trees, the spires now stand guard across the river valleys and plains and have long captured the imagination of travelers to this planet. To the first settlers, these petrified spires became more than just landmarks; they became the heart of the outpost itself."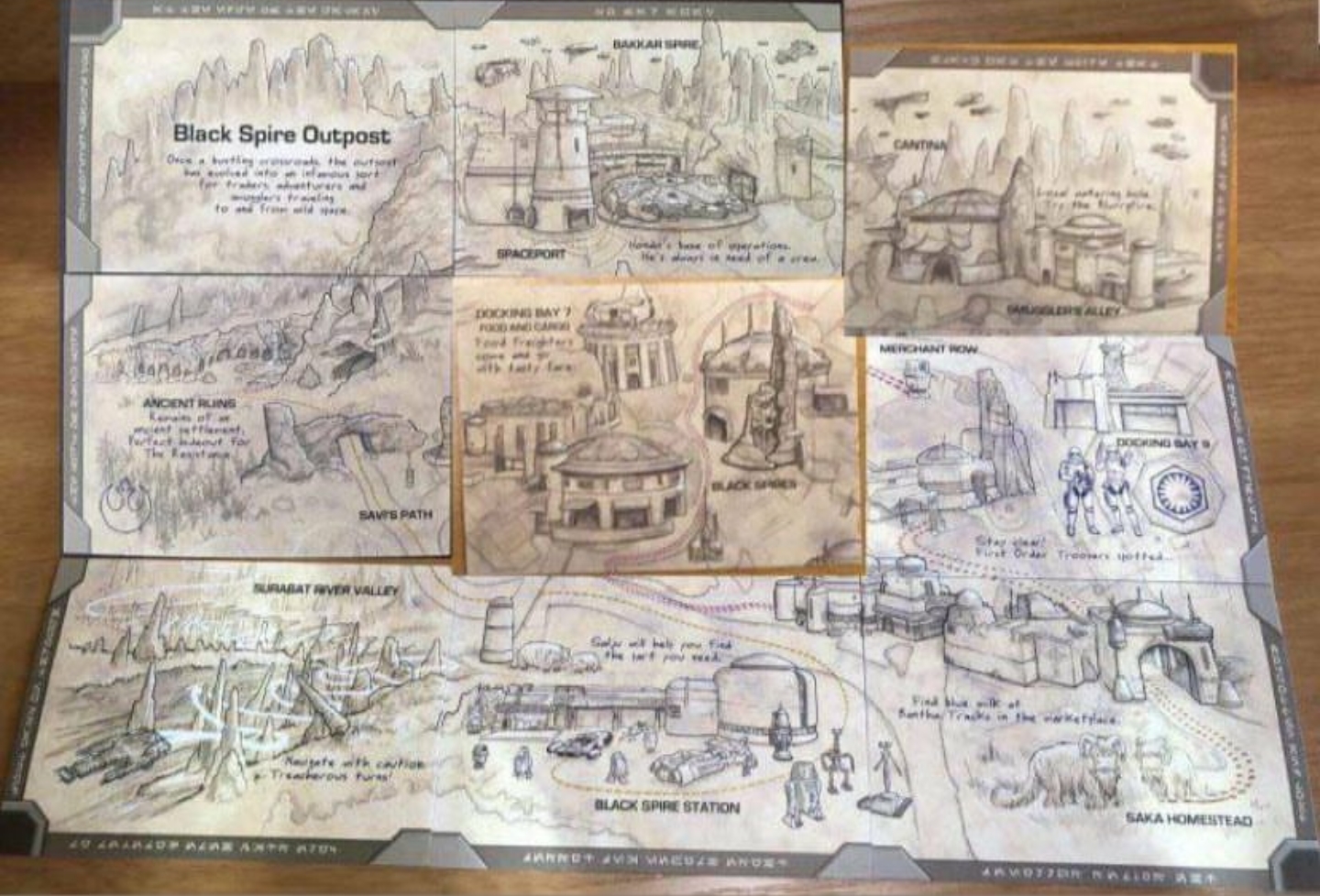 Photo credit: @endorexpress
Guests were also privy to a map of Galaxy's Edge listing other areas available to wayward travelers and smugglers alike! Here are a few:
Bakkar Spire: Described as Hondo Ohnaka's base of operations, Bakkar Spire is a spaceport likely to house many misadventures fit for any space pirate including the Millennium Falcon!
Ancient Ruins and Docking Bay 9: The areas designated for the Resistance and First Order factions
Surabat River Valley:  "Navigate with caution, treacherous turns!" Possible area for a river rapids ride?
And of course, The Cantina – which is largely one of the areas I am most excited to experience in Galaxy's Edge.
I didn't think it was possible to be even more excited for Galaxy's Edge but with every new reveal my excitement reaches an entirely new level! What are you most excited for in Galaxy's Edge? What or who do you hope to see? And is Chewie or Han the better pilot?
Let me know in the comments!
Danny White
www.kesselrunweekly.com