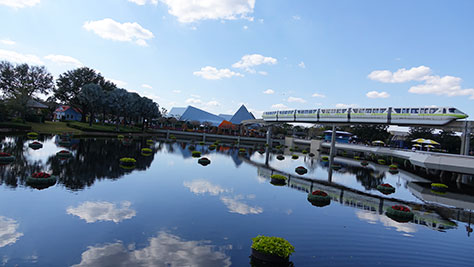 The Walt Disney World monorail has been experiencing many issues in recent months. One monorail dropped a piece of equipment near the Magic Kingdom parking area a few months back, now this shocking video shows monorail red running with the doors open!
Click on the image below to start the video.
Nervous giggling ensues as they near the Epcot station:
I think those guests were a more than a bit afraid when they noticed the doors were open while the vehicle was in operation. There's no way of knowing from the video if the doors opened after they left the station. It does seem that it is time for a major monorail upgrade at Walt Disney World though.