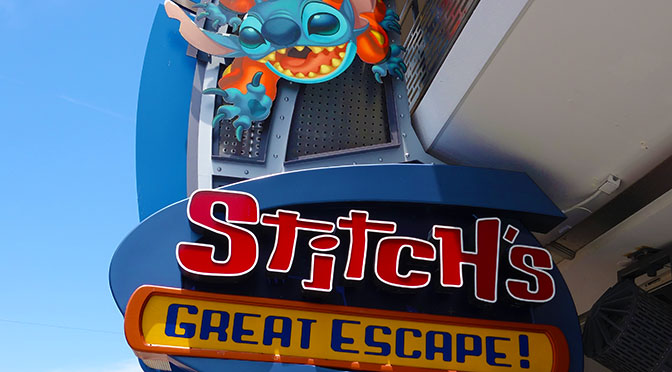 The Stitch's Great Escape attraction in Walt Disney World's Magic Kingdom will close permanently after this final seasonal opening.
The attraction will open from December 23, 2017 through January 6, 2018, then close forever.  Disney has not officially confirmed the permanent closure, but it is expected to occur very soon.  Disney is expected to announce a new attraction for the space.
The outer lobby area has been used as a meet and greet space for Stitch for a few months.  Stitch will move back to his former location near Space Mountain during Christmas break.  No word on the future of his meet and greet beyond early January 2018.
Many online prognosticators have felt that the attraction will be replaced by one themed to the Wreck-it Ralph movie franchise which is set to release a new movie March 2018.  Many guests despised the chili dog burp in your face attraction, but my son loved the attraction as a child.  He was a huge Stitch fan.
What are your thoughts on this upcoming closure?