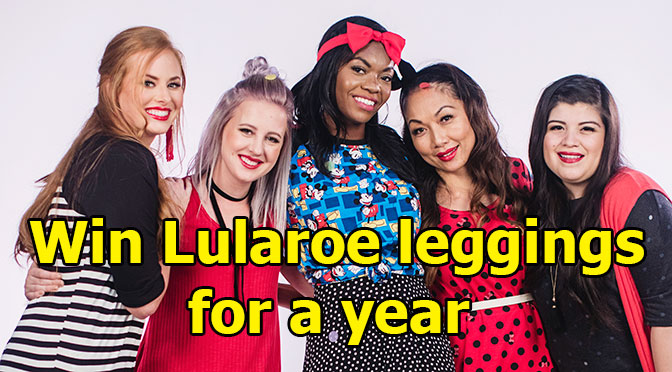 Can you believe it's almost November?  Where did October go?
I'm back for more fun! First, the winner of the 250.00 shopping spree for September is Elena Rogers!!!! Congrats!!! Secondly I want to say how unbelievably grateful I am for all of the wonderful people I have met from this group!!! I appreciate each and every one of you!!
If we haven't met yet Hi I'm Christy.  A fellow lover of everything Disney and a Lularoe Retailer!  I enjoy merging the two together and I'm working my dream job! I have had the pleasure of introducing so many people to this unique line of clothing and want to keep it going!
So I'm back with another contest! The holidays are right around the corner!  I want to invite you to join my Facebook shopping page to see the amazing new products coming for the holiday season!
As my Thank you one lucky person will win Lularoe leggings for a year!!!  That's 12 leggings!  But….. you have the option to take them all at once and you've just handled your Christmas shopping!!!
Please fill out the information below to be entered! I've already met so many of you. I hope to meet more. Thank you!!!
XOXO Christy
October 2017 contest is closed!