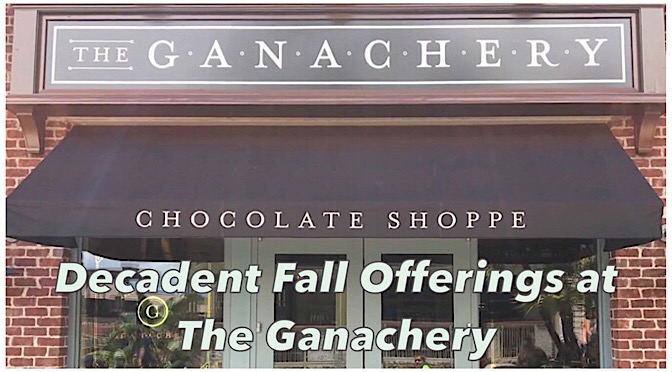 Get your sweet tooth ready! The Ganachery at Disney Springs will soon have new seasonal offerings coming to celebrate the arrival of Fall.
PB&J S'mores at The Ganachery
Let's begin with one the is absolutely adorable. The Ganachery's PB&J S'more is inspired by the sandwich by the same name, and it really looks like a little PB&J sandwich with bread shaped graham crackers, peanut butter ganache, raspberry jelly, and a vanilla bean marshmallow. This treat is worth the wait as it is put together when you order, so that you have a perfectly roasted marshmallow inside.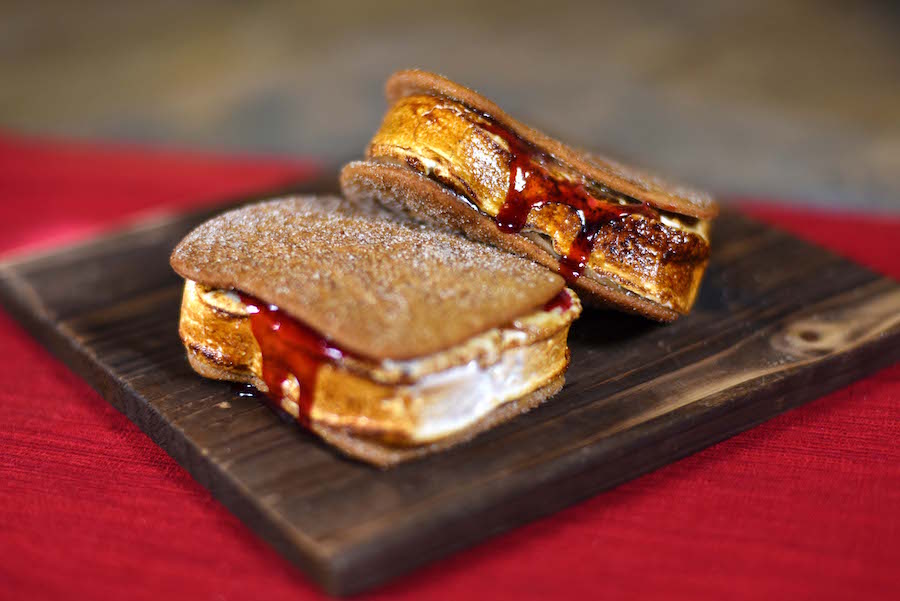 Gimme A S'more – Hold The Graham Cracker
If graham crackers are not your thing, they are also going to be offering a madagascan vanilla bean marshmallow. The Ganachery artists will dip the bite sized marshmallows in milk chocolate and garnish them with a dash of crispies on top.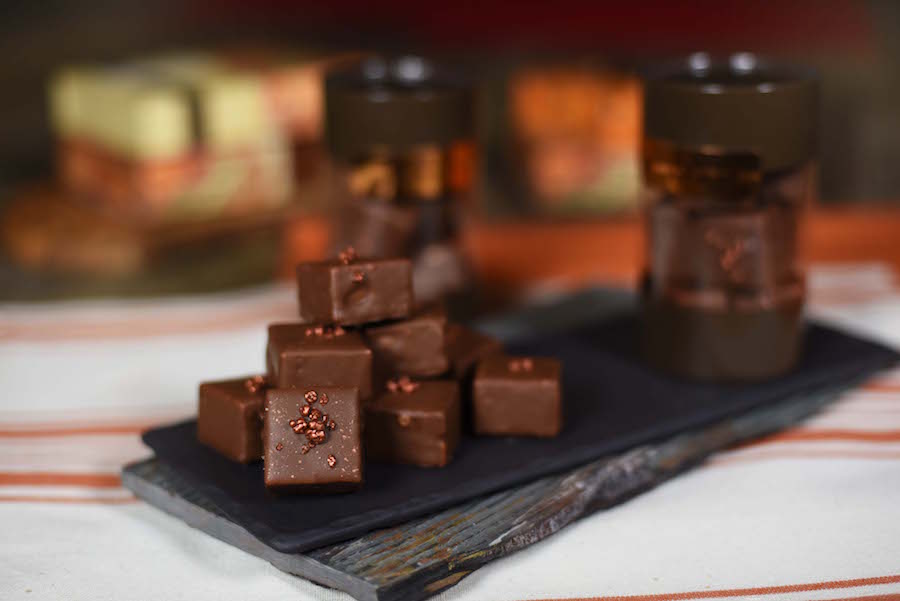 The Ganachery Has Chocolate So Good You Can Drink It
I'm also quite excited that The Ganachery will be offering a beverage selection. This "sipping chocolate" is a richer version of a traditional hot chocolate. They will top them with vanilla bean whipped cream and dark chocolate crispy pearls. For a more adult option, you can get your sipping chocolate with a dash of Bailey's liqueur added.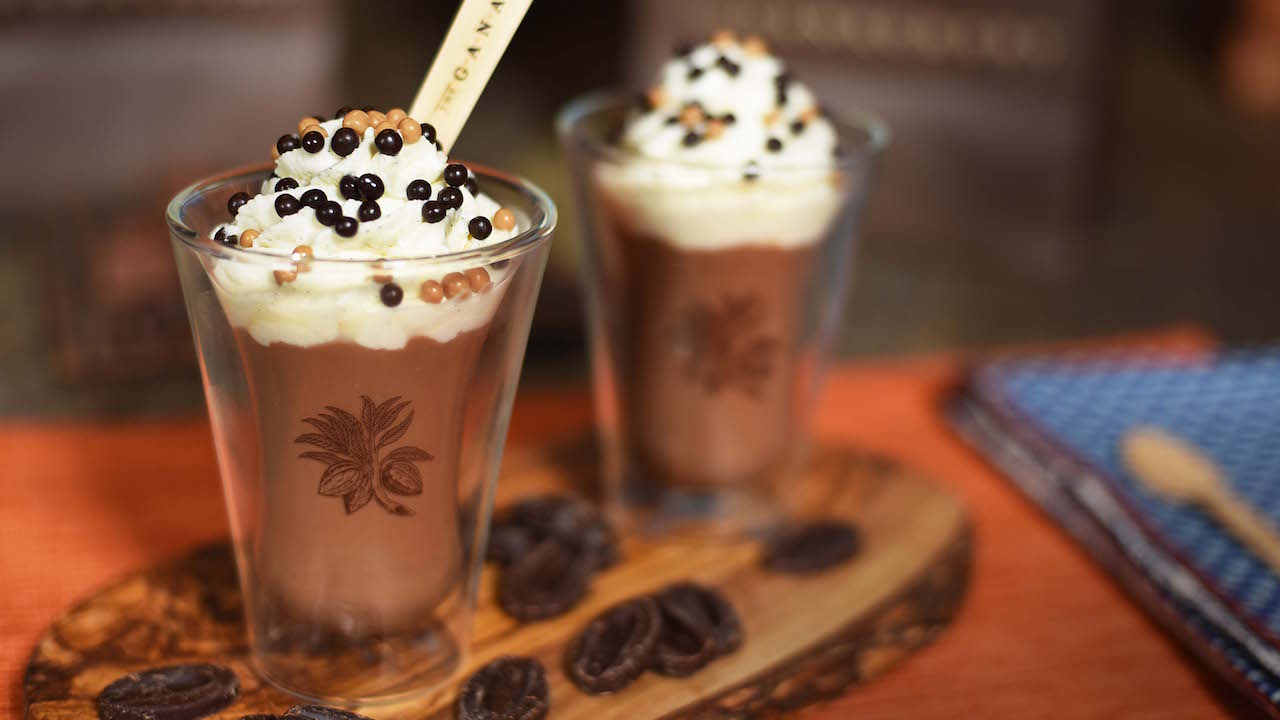 Seasonal Chocolate Squares
If you are in the mood for a distinctly fall flavor, The Ganachery is also adding two additional flavors for fall. The first is pumpkin spice latte flavored. The second has a ganache flavored with maple pecan. The chocolatiers are decorating these with fall and halloween themed designs.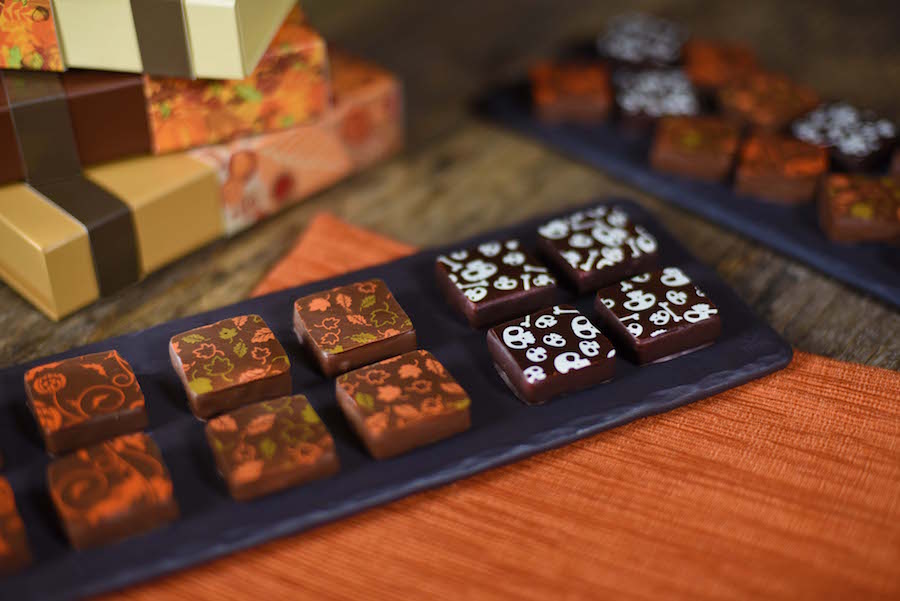 Have You Ever Seen Such Spooky Chocolate Before?
Their last offering is a uniquely halloween design. The Ganachery is crafting chocolate skulls out of 65% dark chocolate and brushing them with bronze deco powder. There will be two different sizes of skulls. Although they might appear identical, each size is unique. The small, bite sized chocolate skull is filled with a salted caramel ganache, but the larger skull is hollow.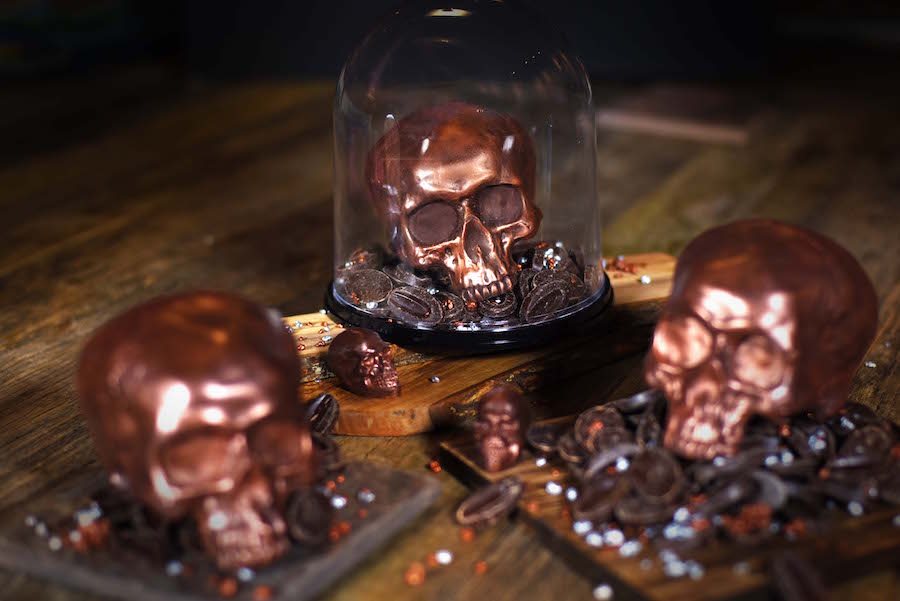 While all this talk of delicious chocolates might have you heading over to The Ganachery in a hurry, you will just have to wait. These special treats will not be available until September 29, and will be available throughout October.
Which of these fall offerings would be your first choice at The Ganachery starting September 29th?