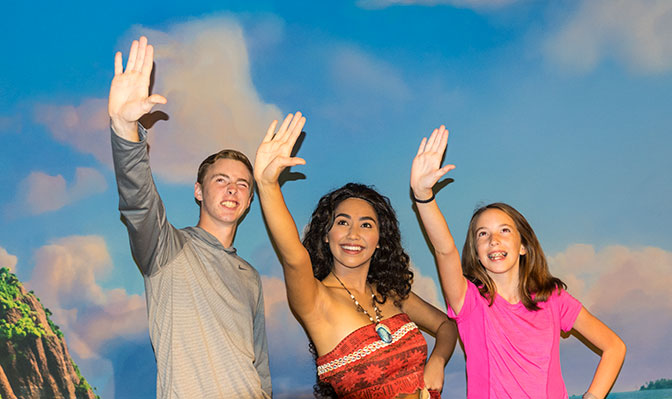 [the_ad id="37156″]
Hello Crew!  I've got some great news for many of you.  You've been hoping and dreaming of this day.  Moana is coming to Mickey's Halloween Party and there's more good news too!
[the_ad id="34161″]
Not only will Moana be appearing at the the Halloween Party, but Prince Eric is going to be joining Ariel for meets as well during Mickey's Party.  From what I was told, they are supposed to meet outdoors with Ariel wearing her dress.
[the_ad id="34161″]
Anastasia and Drizella will be returning to the Not So Scary fun as well.  They can be found in the mornings in the Magic Kingdom, so it's not as big of news as the other 2 characters.
Of course, seeing new characters coming into the party means other characters leaving.  Those reportedly leaving the party include Tinker Bell, Merida, Buzz Lightyear and Snow White.
In order to make the most of your time at Mickey's Not So Scary Halloween Party, you should subscribe to Character Locator!  It has custom maps with detailed character locations, character schedules, interactions tips, show schedules, ride information, menus, Magic Shot locations, Trick or Treat stops and far more.  You can easily use one of my party plans, create your own or have me create a custom plan for you.  Get Character Locator now for all your Disney World and Disneyland planning needs!
[the_ad id="35910″]