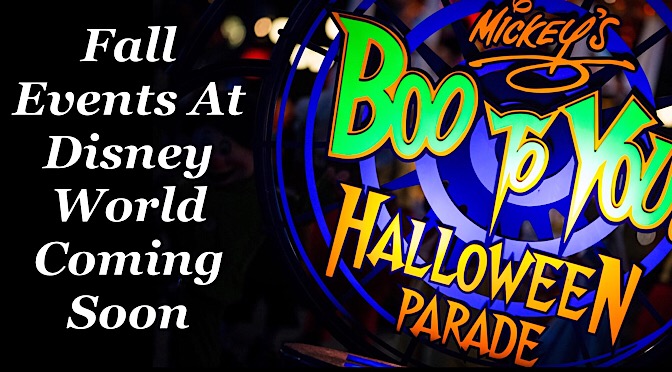 We love all times of year at Disney World, but Fall is one of our favorites. There is so much going on – multiple festivals, holiday parties, and special concerts. Here is a rundown of all that is scheduled, along with links for more details.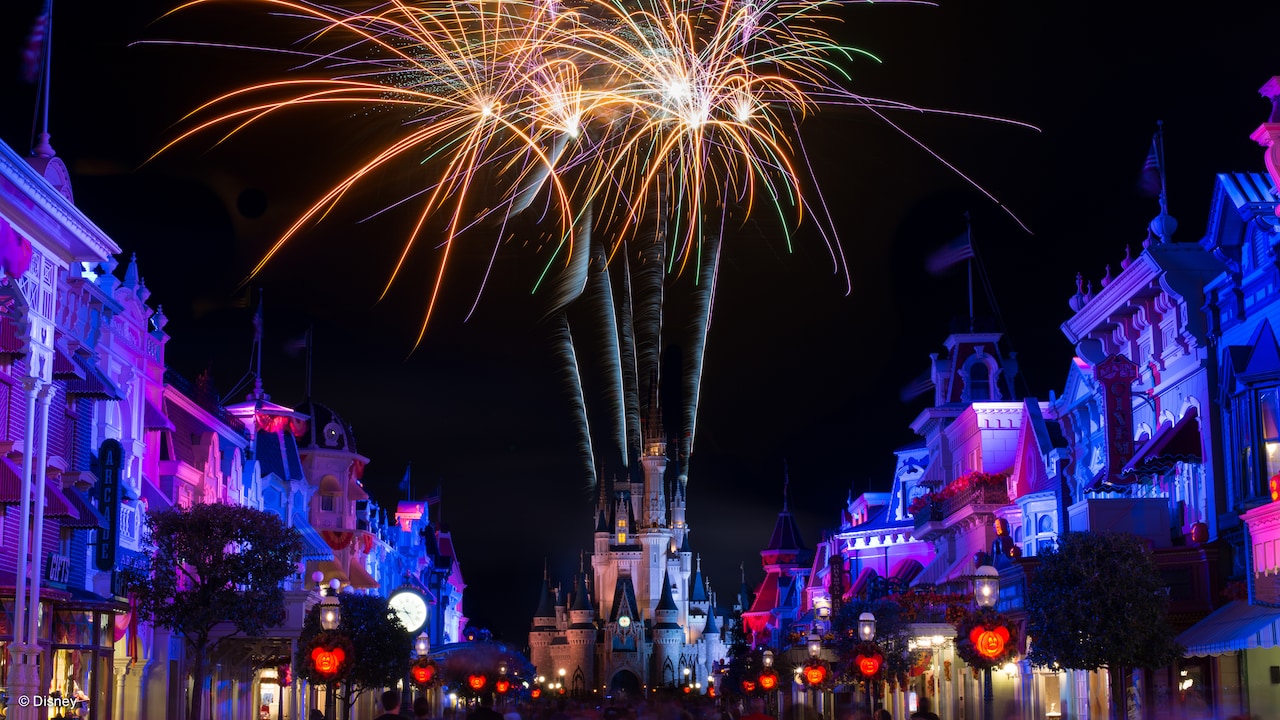 Mickey's Not So Scary Halloween Party
This a favorite Disney World event among our group. It takes place on select dates every year at Magic Kingdom. The first Mickey's Not So Scary Halloween party of 2017 will be August 25th. There will be special shows, their Halloween parade, Disney Characters in costumes (some very rare), their Happy Hallowishes Fireworks display, rides and attractions, and, of course, the candy! This year's events fall on the following dates:
August 25 and 29, 2017.
September 1, 7, 10, 12, 15, 17, 19, 22, 24, 26 and 29, 2017.
October 1, 3, 5, 6, 9, 10, 12, 13, 15, 17, 19, 20, 22, 24, 26, 27, 29 and 31, 2017.
November 1, 2017.
This is one of the rare occasions when Disney World guests – even grown up guests – are allowed to dress up (make sure to double check costume guidelines for the event as you plan your amazing outfit). To get your tickets, click here.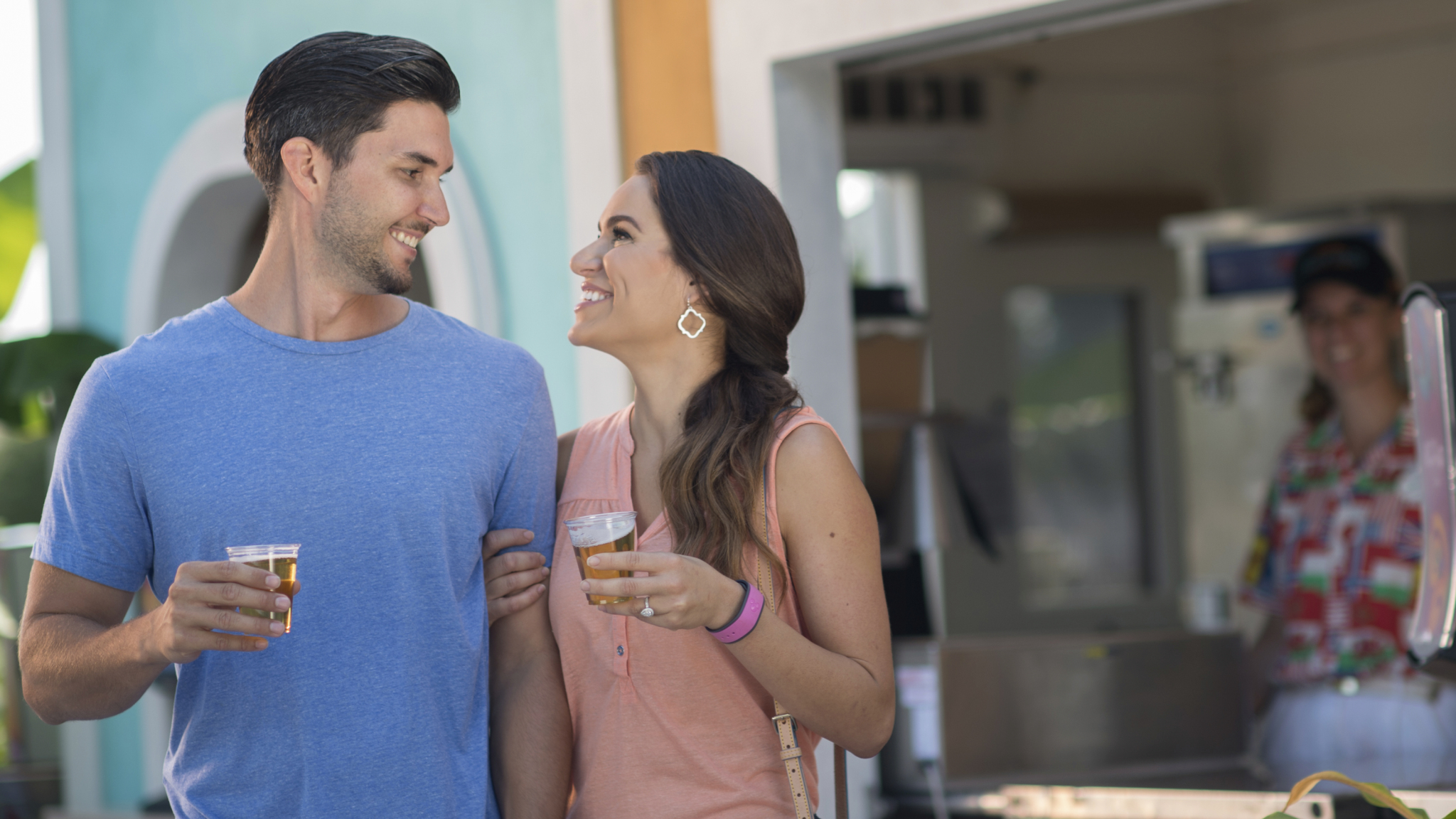 22nd Epcot International Food & Wine Festival
This amazing feast of culinary greatness takes place every fall at Epcot, and this year, they've added more dates than ever! This year's event begins on August 31, and continues through November 13, 2017. Here are the numbers that pertain to the event for this season: 35 global market places (five which are new), 39 new marketplace dishes, 65 new cocktail selections, 225 Eat to the Beat Concerts. These 75 days will be filled with fun of both the culinary and entertainment persuasion. Click here to read our article with all the specifics.

The Great Irish Hooley
This event takes place on September 1-4, 2017 at Raglan Road Irish Pub & Restaurant in Disney Springs. In a few weeks, the 6th annual Great Irish Hooley music festival will return. It celebrates Irish song, dance, food, and drink with performances that kick off at 3PM on Friday September 1st, and continues through late Monday night. The entertainment list for this year includes the following headliners: Elevation, Lisa Canny Band, Gary O'Meara Band, The Raglan Roots Coalition, Jake Richardson, Over the Bar, Rollickin' Rua and Aaron O'Sullivan. The Raglan Road Irish Dancers will be performing along with champion Irish dancer Ciaran Keating. Read more about this event here.

Walt Disney World Night of Joy
Taking place September 8-9, 2017 at ESPN Wide World of Sports Complex, this event is two evenings of concerts that include Christian gospel, hip-hop, pop, rock, praise and adult contemporary music. Artists for this year include: TobyMac, MercyMe, Amy Grant, Steven Curtis Chapman, plus many more. To grab tickets, click here.
We can't wait to experience the fun of all these events. Which ones are you attending?