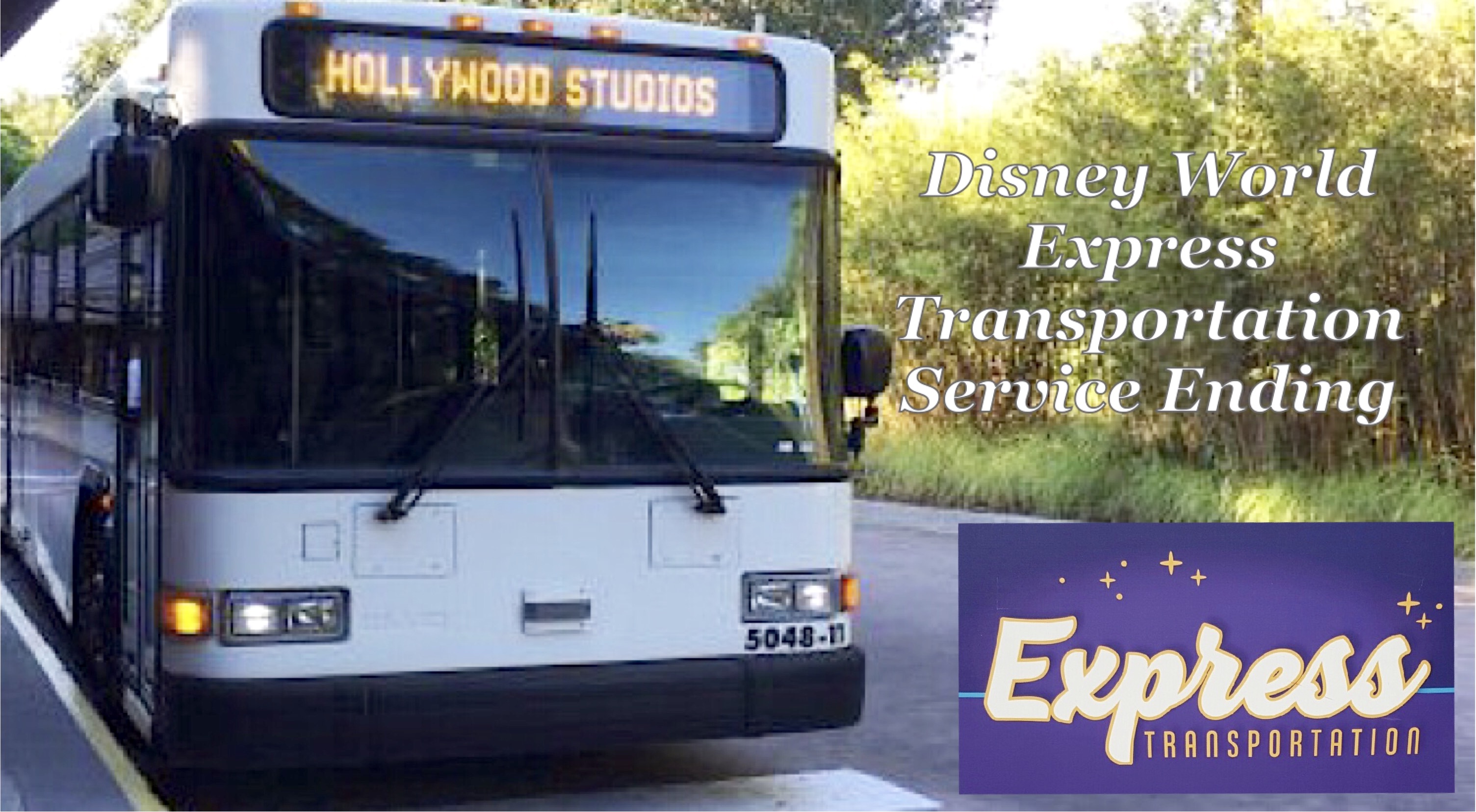 The latest word is that the Disney World Express Transportation Service is coming to an end without much notice. The Express Transportation bus service has allowed guests to pay for the convenience of Park Hopping for an additional fee since it first went into testing at the end of 2016. Now, Disney World guests only have a few days left to participate in this service.
The Express Transportation Service will discontinue after Wednesday, August 23rd. Guests can purchase a multi-day ticket for the service that is good for up to seven (7) consecutive days after date of purchase. Because of that multi-day ticket, the last day guests can purchase either a one day or a multi-day ticket is this Wednesday, August 16th.
Tickets for the Express Transportation Service are $19 for a single day or $29 for a multi-day tickets. Guest can purchase tickets through August 16th at several locations including:
– All 4 theme park ticket windows and Guest Relations
– Disney Springs ticket window
– Disney Resort hotel concierge locations
– Walt Disney World Swan Hotel and Walt Disney World Dolphin Hotel ticket desks
– Kiosks at Express Transportation check-in locations
The Express Transportation Service was popular among guests as it allowed them to travel from any WDW Park to another on dedicated buses that both pick up and drop off from backstage areas. This meant that guest did not have to wait long periods for general use buses. It also meant that guest only had to pass through a security check at their first Park.

No Reason Provided for Express Transportation Service Ending
With such a popular transportation option, it is a mystery as to why Disney has decided to end it. One thought is that the recent addition of another transportation service has lead to the Express Transportation Service's demise. The new Minnie Van service, which started testing last month, is coming into full operation.
Though guests were only able to use the new internal Disney Lyft Minnie Vans initially at the Epcot Resort Area Hotels, it was announced today that the Miinie Vans can now be found at Disney's Wilderness Lodge. It is expected that the Minnie Vans will continue to expand across more and more Disney World properties. Maybe there is only enough room in Disney World for one transportation convenience service.
Whatever the reason, Disney World guests wanting to enjoy the Express Transportation Service need to do so in the next few days. After Wednesday, August 23rd, everyone will be back on equal footing when it comes to Disney World Parkhopping.
Have you had a chance to use the Express Transportation Service? Will it being discontinue have any effect on your next Disney World visit?