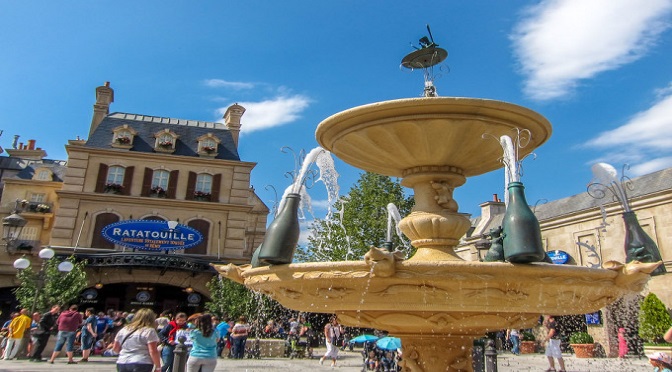 Epcot will be receiving two new rides just in time for the 50th anniversary of Walt Disney World Resort in 2021.
The first new ride is an attraction inspired by Guardians of the Galaxy in Future World. Guests will get to experience more about the world that the Guardians of the Galaxy live in while they travel through space.
©Disney
This new ride will replace the existing Universe of Energy Attraction. Universe of Energy will be closing on August 13, 2017 to make room for an action-packed, adventurous ride with the Guardians of the Galaxy.
©Disney
According to Disney, Peter Quill actually visited Epcot when he was young so this ride should fit into Future World very well! With this new ride coming in 2021, it makes one wonder what characters Disney may bring out for the grand opening.
©Disney
The second ride that will be coming to Epcot in 2021 is a Ratatouille-themed attraction. It will be incorporated into the France Pavillion in World Showcase.
©Disney
Guests will be able to experience Remy's story through a perspective we haven't seen in Walt Disney World. Guests should expect an experience like Ratatouille: The Adventure in Disneyland Paris that was opened to the public in 2014 so that guests could shrink to the size of Remy and peruse around Gusteau's restaurant.
We do not know for sure if the Ratatouille ride that will be located in Epcot is the same as Ratatouille: The Adventure but, we know it will be a fun ride full of the wonderful sights, sounds, and smells of Remy's Paris.
What are your thoughts on the new Guardians of the Galaxy and Ratatouille rides?