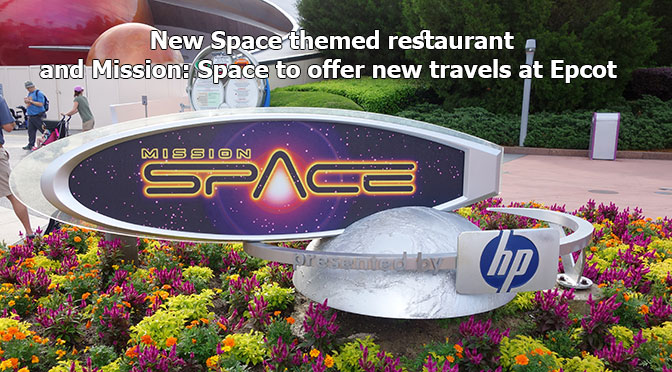 With the reinvention of Epcot, to include a new entry plaza, Mission: Space will receive new missions and a brand new restaurant will be opening as well.  Here's the details that we know:
Disney – "The restaurant, which will be located adjacent to the park's Mission: SPACE attraction, will invite guests to travel into space for amazing dining experiences in the stars.
"We know our guests love dining at Epcot – and the restaurants really are out of this world," Tom said. "Now we're about to create one that takes that literally." – Tom Fitzgerald
The new space restaurant will be operated by the Patina Restaurant Group. Patina Restaurant Group operates several other restaurants at Walt Disney World including Tutto Italia and Via Napoli at Epcot and Morimoto Asia at Disney Springs.
In addition to the new Space themed restaurant, Mission: Space is said to be recieving a new mission when it returns from refurbishment.  The refurbishment was supposed to conclude this summer, but will extend until at least September, 2017.
Are you excited for a new restaurant?  Via Napoli and Morimoto Asia usually receive high ratings from guests, so that could be promising for the food selections!